Last Updated on September 14, 2020 by Guest Blogger
Disclaimers: Our site uses demographic data, email opt-ins, display advertising, and affiliate links. Please check out our Terms and Conditions for more information. Listed prices and attraction details may have changed since our visit and initial publication.
The following is a guest post from Travels with Talek.
If you want to know what to do in Cuba on a two-week itinerary, these suggestions will help you maximize your time.
To say two weeks is not enough to truly appreciate Cuba is an understatement. Still, with a little planning and some basic knowledge of key destinations and transportation, you will make the most of your time in this fascinating country and to understand the dos and don'ts of Cuba.
Cuba will surprise you with its dramatic colonial architecture, lush countryside and golden beaches. It will charm you with its friendly people and beguile you with its music and art.
What to Do in Cuba First? Explore Havana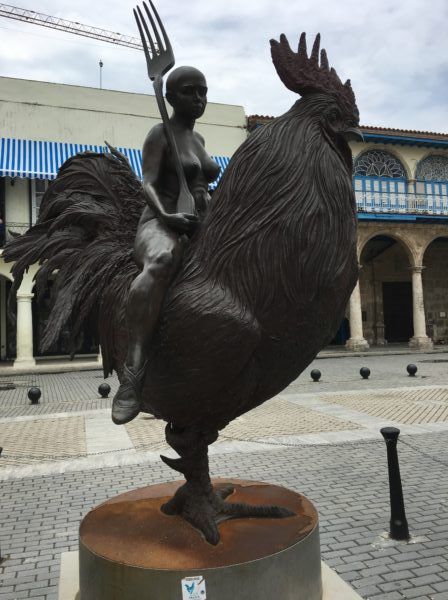 There is a waft of the salty ocean in the air. The colonial plazas are thick with flaming red and purple bougainvillea and tall palm trees. Fords and Chryslers from the 1940s and 50s cruise the broad avenues by the seawall that displays the architectural splendor of times past.
The mellow, rhythmic sounds of sons and boleros drift through the winding streets. This is Havana; vibrant, sexy, lively and friendly, and the first stop on your 2-week Cuban itinerary.
Havana is a powerhouse of outstanding colonial architecture, a rapidly evolving culinary scene and music at every turn. And if all that is not enough, Cuba's capital city is celebrating its 500-year anniversary in 2019, so now is the time to visit.
With a two-week budget, 5 days in Havana are just enough to hit the highlights.
Old Havana's Four Main Squares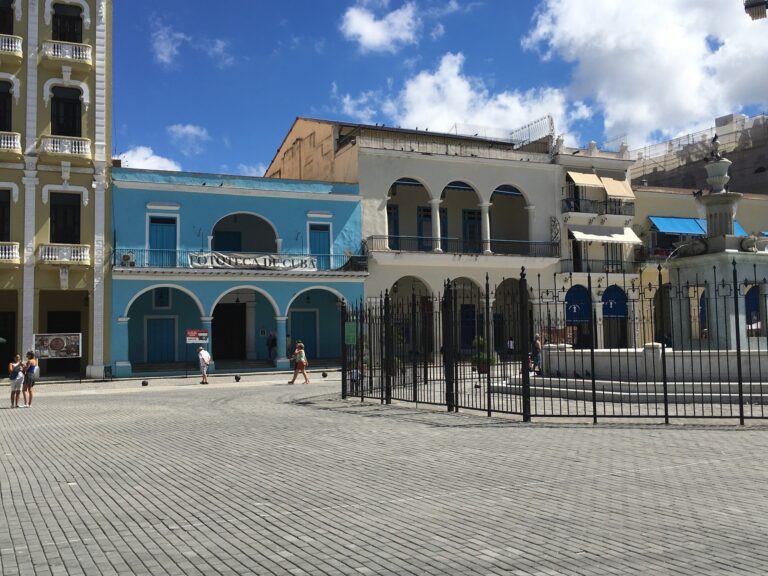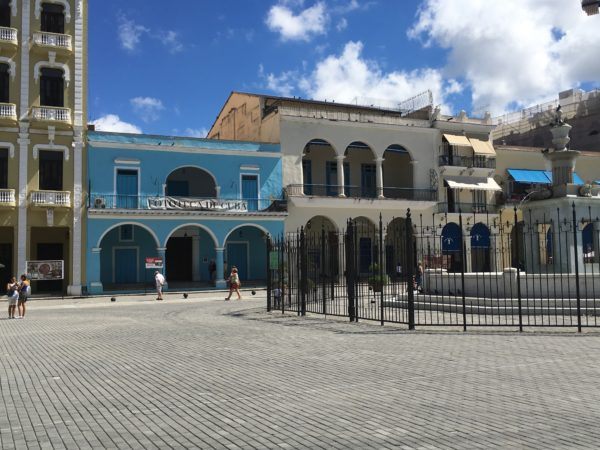 The best way to quickly get a feel for the city is to visit the city's colonial center, Old Havana or Habana Vieja, a UNESCO World Heritage Site, and stroll along the four main squares.
Plaza Vieja, the recently renovated square that was once a slave market today is a collection of open-air restaurants and coffee shops with a craft brewery on one corner.
Plaza de Armas is the lush, leafy square where Havana was founded. It is ringed by book stalls and the city's remarkable museum in a renovated colonial palace.
Plaza de San Francisco is the site of one of Havana's oldest churches surrounded by art galleries and upscale restaurants and hotels.
Finally, Plaza de la Catedral, you'll see the city's Baroque style cathedral completed in 1777. The plaza is surrounded by colonial structures that have been converted to restaurants.
What To Do in Havana if You Love Museums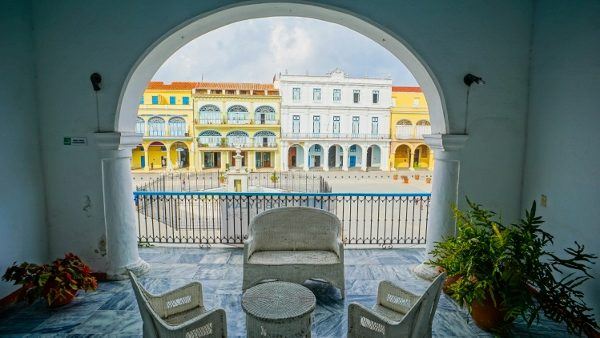 Museums are not the first the thing people associate with Havana. In fact, Havana is a museum city with options for every taste.
Revolutionary history and artifacts are housed at the Museo de la Revolucion in what was once the presidential palace.
The Museo de Bellas Artes or Fine Arts Museum houses the Cuban wing with outstanding examples of Cuban art all periods.
The Napoleonic Museum is another gem housing one of the finest collections of Napoleonic memorabilia outside of France.
Havana also has an extensive collection of fun and quirky museums throughout the city including, the Rum Museum, Chocolate Museum and Classic Car Museum among many, many others.
Havana's Nightlife is Unparalleled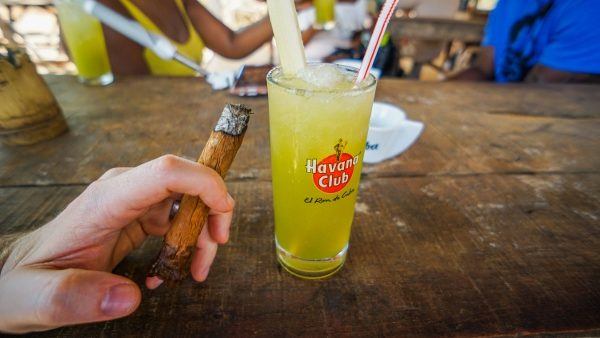 Havana has always been famous for its nightlife, and it's no different today. There are dozens of exciting, pulsating venues in town but there are two that you absolutely cannot miss.
La Fabrica de Arte Cubano. This is a performance art venue in a reconstructed cooking oil factory. The place takes up three floors of music, cinema, dance performances, art exhibits and more.
Dance parties suddenly erupt in a corner, a famous musician will perform in another and a troupe from the National Ballet might twirl the night away in yet another spot. There is nothing quite like it.
The other can't miss music venue is La Zorra y El Cuervo, a jazz club in the upscale Vedado neighborhood. Patrons enter through a London phone booth and for a 10CUC (about US$10) admission fee, you get two drinks and some of the best jazz anywhere.
Havana's Eastern Beaches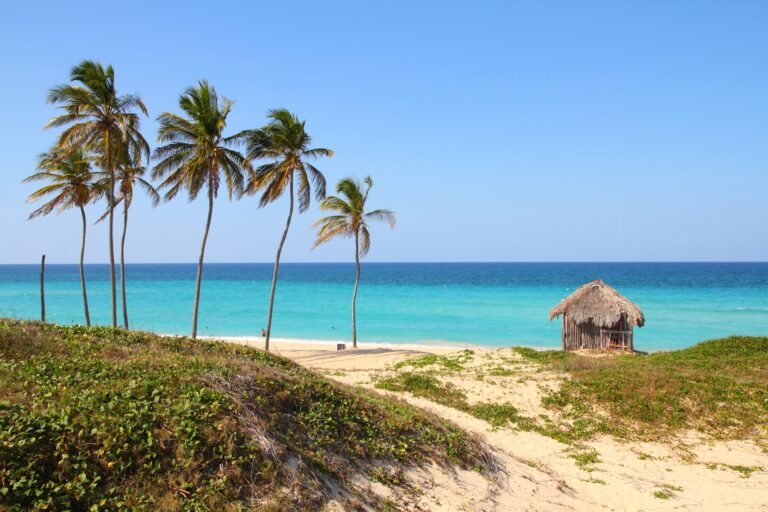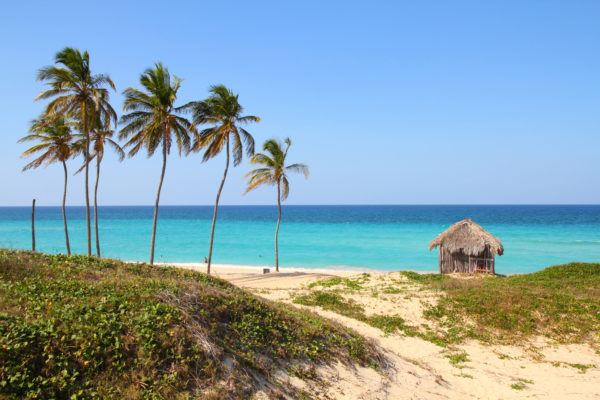 Take the hop-on-hop-off bus at Parque Central, pay 2CUC (about US$2) and head off to Havana's eastern beaches. While you're there, have a fried fish and rice lunch at a typical Cuban "bohio" or country shack.
Say goodbye to Havana for now. You know you won't forget the city because it beguiles, bewitches and draws you in- slowly but inescapably- with its energy and charm.
Las Terrazas
About 2 hours west of Havana is the town of Las Terrazas, an eco-tourism wonder with swimming holes, forest hikes, a zip-line zooming over crystalline lakes and the bright red roofs of the local artist community.
Stay awhile and visit the orchid biosphere. Lunch is at the local vegetarian restaurant where everything you eat is grown just a few feet away and cooked with solar panel energy.
The Valley of Vinales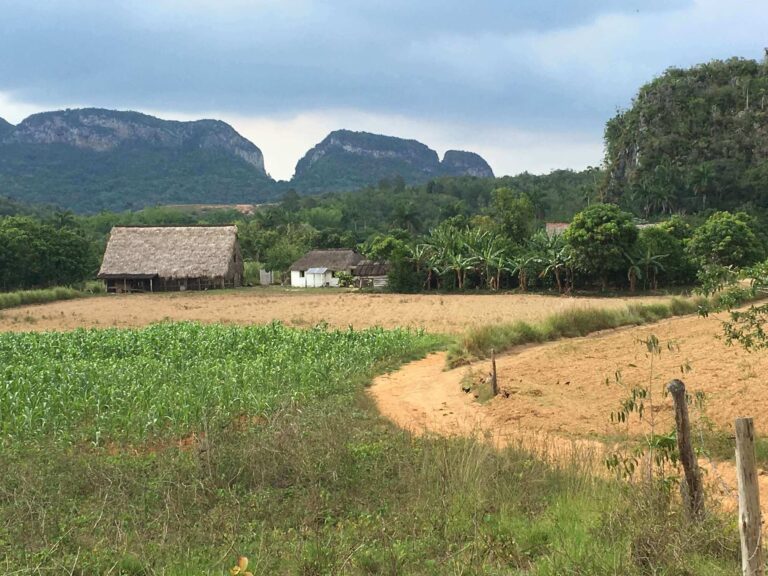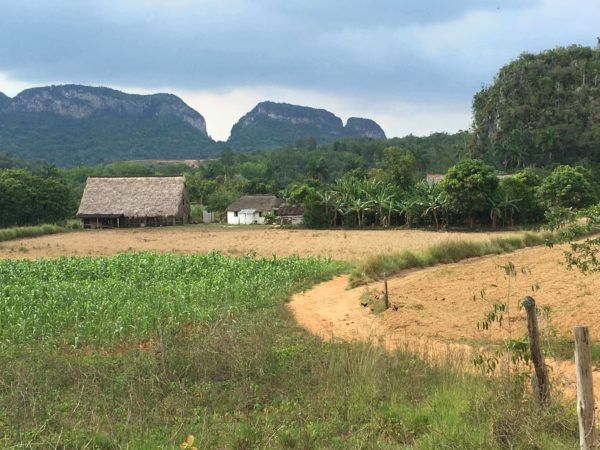 A further two hours east and you be in the Valley of Viñales, a UNESCO World Heritage site dotted with swaying palm trees and large limestone outcrops known as mogotes, some of which are over 300 meters high.
Other than its natural beauty, Viñales' claim to fame is its premier tobacco-growing region. This is the home of the world-renowned Cuban cigars. Visit a tobacco plantation and sample one.
Not a smoker? Try the equally famous Cuban coffee. But make sure you visit the plantations on a horse or a bicycle to fully appreciate the scenery.
Just a few hours from Viñales is Cayo Jutia. This gorgeous beach and water is the perfect place for snorkeling, where you can also sail to nearby islands with a fisherman to snatch up fresh seafood.
Paradise, right?
Viñales also has underground river tours which run through caves for miles. But the highlight of a Viñuales visit is nighttime and the music and dance venues that line Cisneros Street, the main drag.
Las Terrazas and Viñales is a minimum three-day affair if you want to do it right. You can stay much longer but remember, you only have two weeks, so on to the next Cuban gem.
Cienfuegos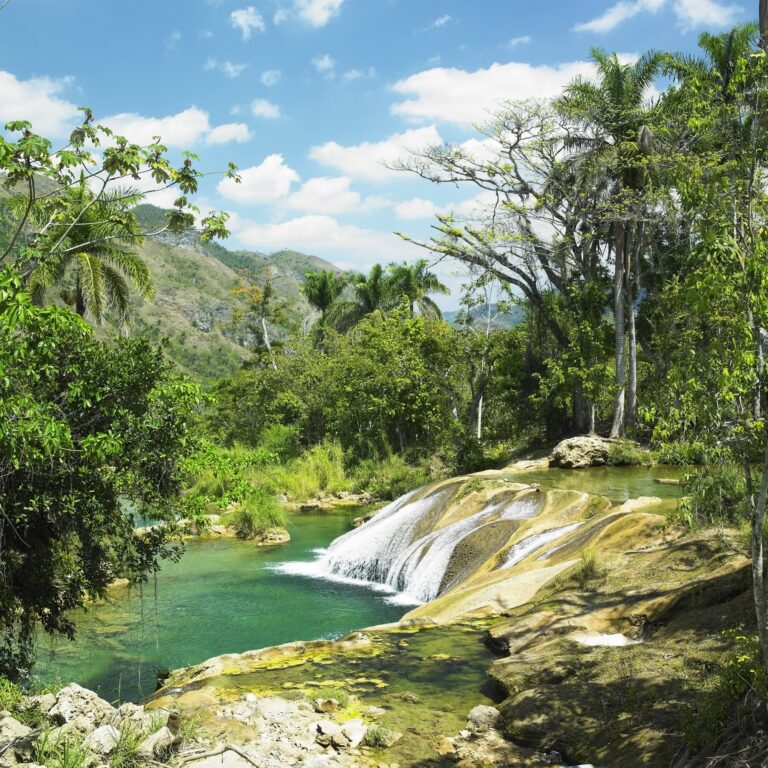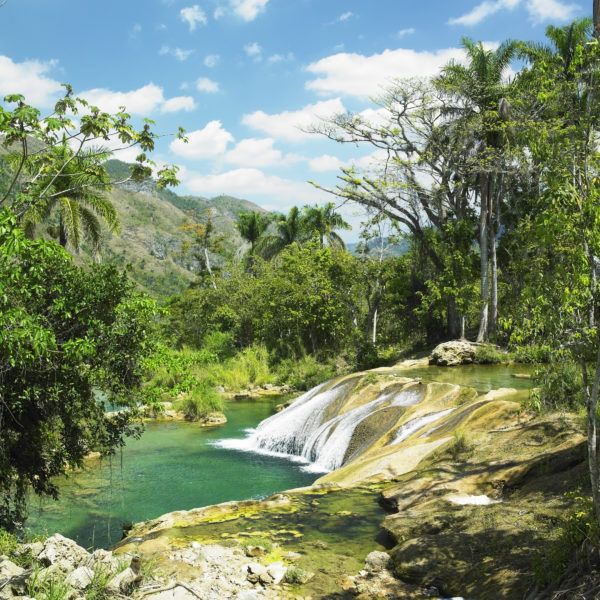 From Viñales to Cienfuegos in central Cuba it's about a 5-hour drive. You can stop off in Havana on the way or just go straight there.
Cienfuegos is an elegant city founded in 1819 by French immigrants from Bordeaux and Louisiana. Now that's a surprise isn't it? The thing that will most impress you about this city is the architecture.
Everywhere you look you see unusual but beautifully blended combinations of Baroque, Moorish and Gothic architectural styles.
Don't miss Jose Marti Park, the town's central square, generally considered to be the most beautiful in Cuba.
The local cemetery, La Reina, is worth a visit. The funerary statuary there is so breathtakingly beautiful that the cemetery was declared a national monument in 1990. The caretaker will give you a tour for a tip.
Save time for a visit to El Nicho, a tropical swimming hole ringed by waterfalls. A taxi there and back from the city center will cost you 30 CUC including waiting time.
For an authentic Cuban meal presided over by top-notch musicians, try Doña Nora on Paseo del Prado and Te Quedaras.
Party the night away at the open-air nightclub, Salon Benny, named after native son, songster Benny More.
Two days in Cienfuegos should be enough to move on, albeit reluctantly. But another delight is waiting for you in the wings.
Colonial Trinidad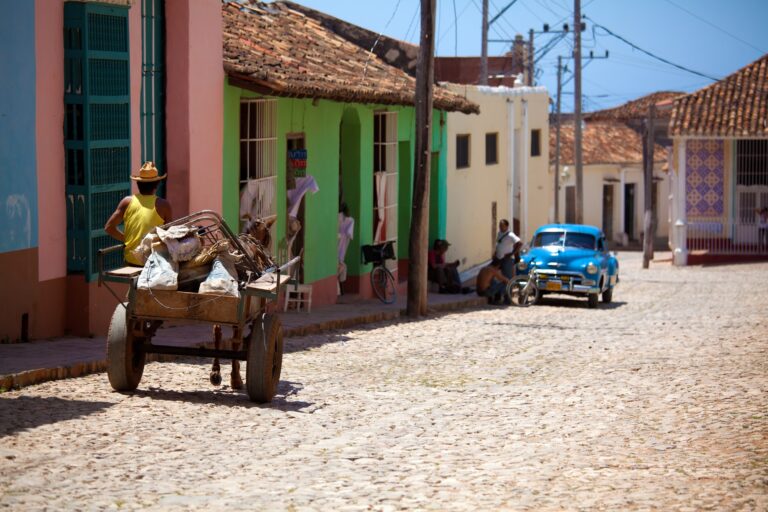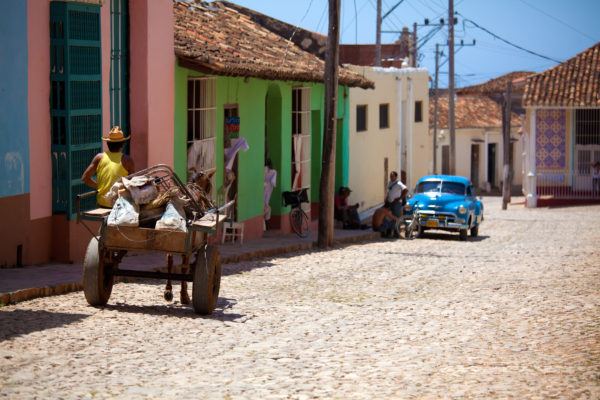 About an hour form Cienfuegos is Trinidad, a well-preserved colonial town of about 75,000. Founded in 1514, Trinidad was declared a UNESCO World Heritage site in 1988. Walk through the central Plaza Mayor with its collection of 17th-century homes, museums and cobblestone streets to travel back in time.
Trinidad is a big tourist town that still manages to feel authentic. There are tons of activities including museums on colonial life, authentic restaurants featuring pig roasts, a Cuban culinary specialty.
One fascinating experience is to witness a frenetic Santeria (an Afro-Cuban religion) dance performance. You can also take salsa classes or dance in music venues in underground caves and open-air plazas.
On the city's outskirts you can hike through abandoned another UNESCO World Heritage site, the abandoned sugar plantations of Valle de Los Ingenios.
Spend a day at Playa Ancon, a beautiful beach just 20 minutes away by bus. This is a great spot to rent a small boat and explore surrounding islands or snorkel the pristine reefs.
This is my idea of best things to do in Cuba on a perfect two-week itinerary. How about you? What would your ideal be? Are you a music loving night owl or an art aficionado culture vulture, a foodie or a beach bum? Cuba has got you covered whatever your traveling preference.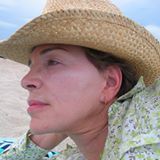 About the Author: Talek Nantes is an author, digital content creator and founder of the travel blog, Travels with Talek. In her blog, Talek shares information on unique destinations and provides actionable travel tips and advice to help travelers make the most of their time away from home.
As you begin to plan your Cuba adventure, don't forget her new book, Don't just travel to Cuba, experience Cuba: The Ultimate Cuba Travel Guide.
Select images were provided courtesy of Travels with Talek. Additional images sourced via stock photography and our own trip to Cuba.