Published by Kendrick. Last Updated on August 26, 2019.
Disclaimers: Our site uses demographic data, email opt-ins, display advertising, and affiliate links. Please check out our Terms and Conditions for more information. Listed prices and attraction details may have changed since our visit and initial publication.
The towns of Villa del Leyva and Barichara, Colombia, are well worth a visit. Both cities are well preserved colonial towns, each with its own unique features. Villa de Leyva is the smaller of the two, and can be explored in a day. The cobblestone streets are more prominent during times of rain, so prominent that the streets can get flooded during the rain. Nearby places to visit include an excavation site full of fossils from the dinosaur age.
Visiting Villa del Leyva and Barichara, Colombia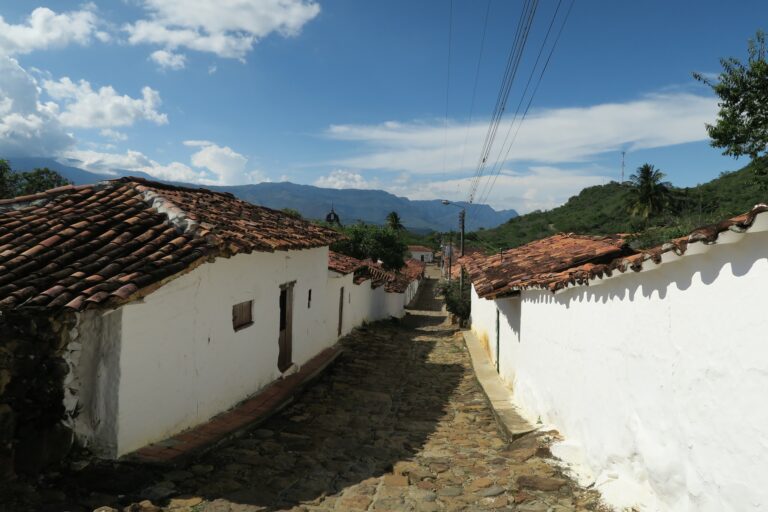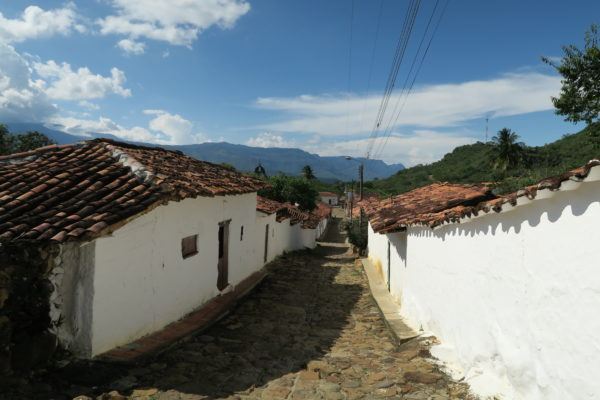 Barichara is often the next stop after Villa de Leyva. Barichara has a strong German influence. As a matter of fact, the local farmers who go to town to sell their produce look very German.
If you happen to visit Barichara, you must trek the popular hiking trail Camino Real, which takes roughly 1.5 to 2 hours to complete, depending on whether you stop for pictures. The Camino Real is a downhill hike that will take you to a town called Guane. Historically, the Camino Real is actually a cobblestone pathway constructed by Germans during the colonial period. It is well preserved.
After Barichara, Chicamocha Canyon is usually the next stop. Chicamocha is the second biggest canyon in the world, after the Grand Canyon.
So how can you visit both colonial towns as you explore Colombia? By bus!
If you are starting from Bogota, you can buy your bus ticket from the Bogota North Bus terminal. The bus ticket will cost you 24,000 COP.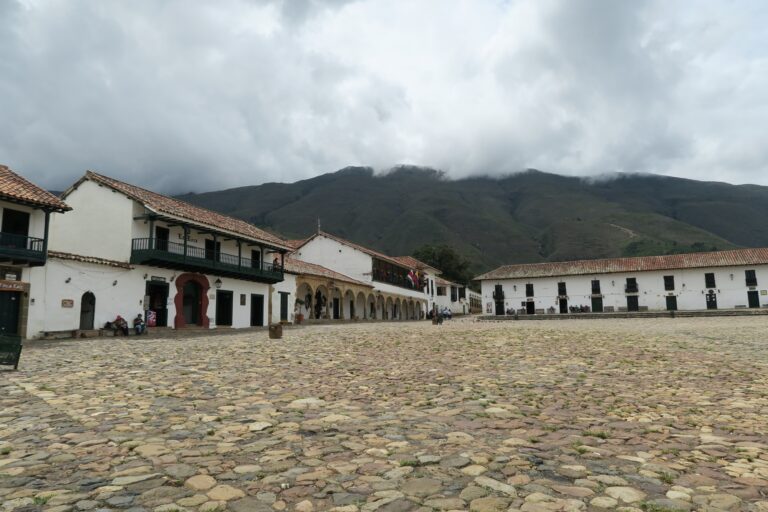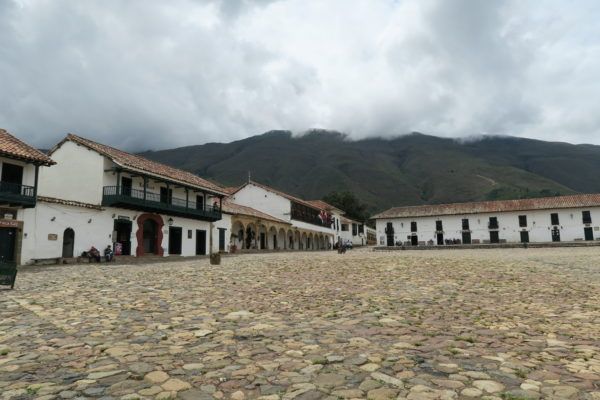 Reaching Barichara requires more steps. First, take the bus from Villa de Leyva to a nearby town called Tunja. This will cost 7,000 COP. From Tunja, take a second bus to San Gil for 30,000 COP. And from San Gil, you will take your last bus to Barichara for 4,800 COP.
The bus from San Gil is actually at a bus station located on the other side of the bridge in the city. Simply as the driver to take you to the Barichara bus terminal. You could also ask the bus driver to drop you off at the bridge when you travel to San Gil, and you can walk the rest of the way. Both methods will take you to Barichara.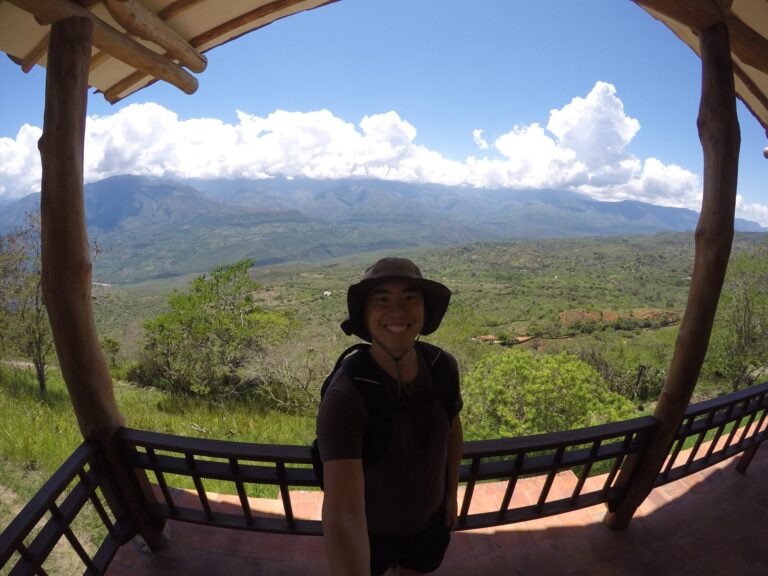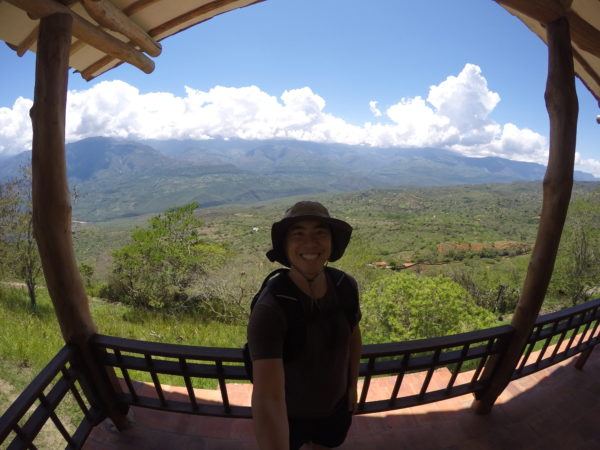 To get to Chicamocha Canyon, you will have to return to San Gil, where you will take the bus to Bucaramanga. Simply ask the bus driver to drop you off at Chicamocha Canyon and they will drop you off in the middle of the road. You can take a taxi the rest of the way to see the scenic canyons.
When you're done exploring Chicamocha Canyon, you'll have to go to Bucaramanga next which is the capital of the Santander Province (where Barichara is). Bucaramanga is the launching point if you plan on going to Medellin, Bogota, Santa Marta or Cartagena.
And there you have it! You now have all the necessary information to travel to both famous colonial towns. If you visit these towns on the weekend or local holidays, expect it to be packed! However, if you plan your visit outside those days, not only do you not have to fight the crowd, you can also book really cheap accommodations. I managed to snag a private room, bathroom included, for $5 only. Breakfast was also included!
Have fun on your trip to both towns and enjoy the rest of Colombia!
About Kendrick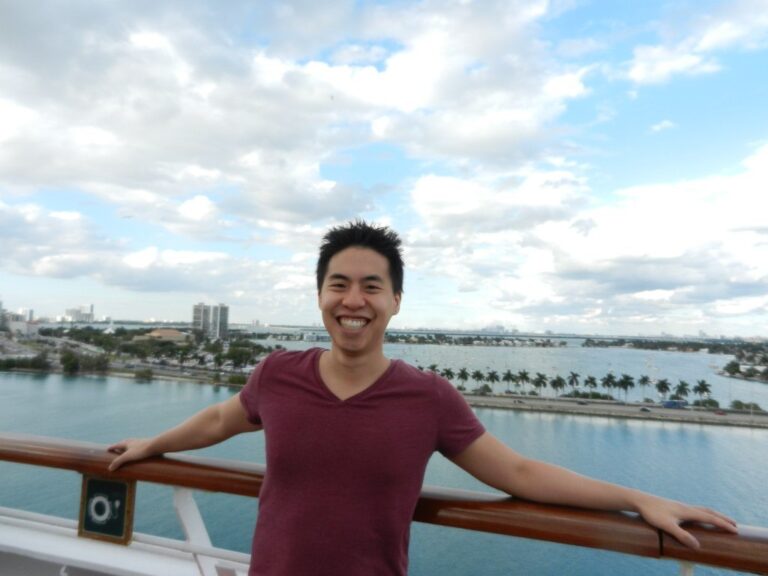 About the Author: Kendrick of Travel and Live Free was a contributing author to share stories from his trip around the world from 2016 to 2017. He now has the goal to visit every country in the world in the next few years.