Published by Kendrick. Last Updated on August 26, 2019.
Disclaimers: Our site uses demographic data, email opt-ins, display advertising, and affiliate links. Please check out our Terms and Conditions for more information. Listed prices and attraction details may have changed since our visit and initial publication.
Since starting my backpacking journey in the Middle East, I have noticed that Asian backpackers are quite rare compared to Europeans. (Americans and Canadians seem rare as well!) While Japanese backpackers are present in Israel, any signs of Asian backpackers were completely non-existent in Egypt.
The Common Type of Asian Traveller in Egypt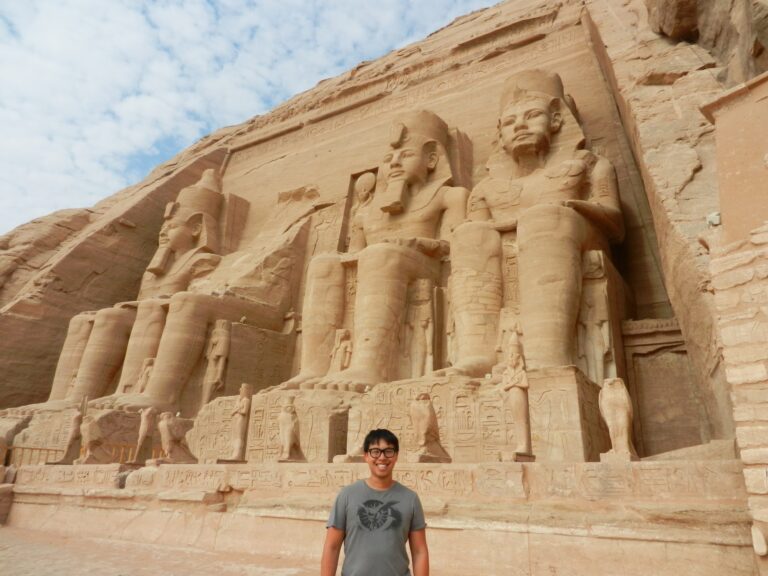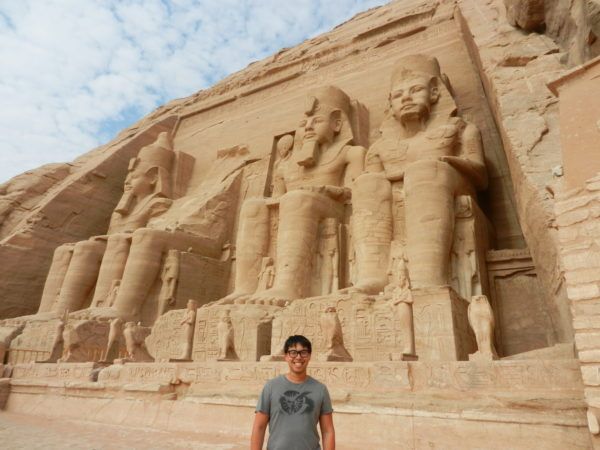 Since choosing to take the backpacking route, I have certainly received many different reactions from the Egyptian locals. Despite the presence of Asian travellers in Egypt, they usually come in the form of large tour groups. These Chinese travellers from China, however, do not mingle with the locals, and choose to stay within the safety and comfort of their tour groups.
I'm not sure if it's because of their lack of confidence in their ability to speak English, or they simply don't want to go outside their comfort zone. I hope this trend changes in the future, and we will see more Chinese travellers immerse themselves in different cultures rather than arriving in huge tour buses and leaving a huge mess when they leave (especially public toilets).
Common reaction
If you are Asian (doesn't matter what kind, you will get this reaction regardless), they will point at you and yell "CHINO", signifying that you are Chinese (even if you are not, my Japanese friends get this reaction as well).
Positive reactions
We (my girlfriend, sisters and I) received some positive reactions while taking the local train from Cairo to Luxor. During the ten hour train ride, I have had quite a few locals, who are of Nubian heritage, ask me about where I came from, where I am going and welcoming me to Egypt. The look on their face when they see us in the train seems to tell me that they are happy that foreigners are coming back to Egypt. That seeing backpackers in the local Egyptian train is a good omen for their country and perhaps a sign of a recovering tourism industry (and of course, a sign of prosperity for the Egyptian people).
While walking down the streets of Luxor and Aswan, it was common for mini-buses full of Egyptian students to roll down their window, and greet us loudly while happily waiving their hands at us. In one instance, a group of Egyptian students at the Pyramids of Giza was motioning to us to take their picture. I tried taking their camera so I could take a group shot, however, it turns out they didn't want a group picture of the Pyramids. They actually wanted a group picture with us! We of course, happily complied.
Negative experience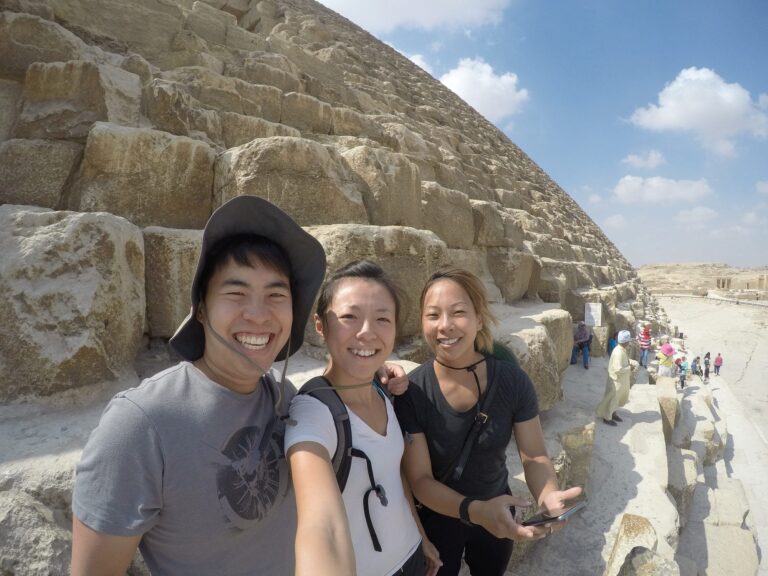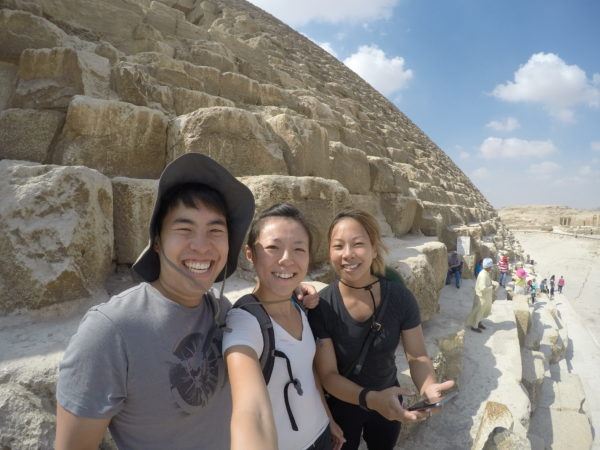 Because we are of Asian heritage, we definitely look exotic to the Egyptians. This was especially true when they see Asian women.
During our train ride from Cairo to Luxor, my sister was chatting up a local Egyptian man, and I could hear her giggling and laughing while talking to this person. My gut instinct was quickly telling me she is going to get herself into trouble.
As it turns out, my instinct was correct. The seemingly friendly conversation soon turned creepy, as he suggested to my sister that they should take a "selfie" together. It seemed innocent, until he insisted the picture be taken in the designated smoking area, which was a tiny compartment with no lights. When my sister refused, he began sneaking in photos of my sister with his cell phone.
If you are travelling through Egypt as a woman, you can definitely converse with the locals, but do be cautious because a giggle or laughter might be a sign for them to make further advances.
How To Use It As an Advantage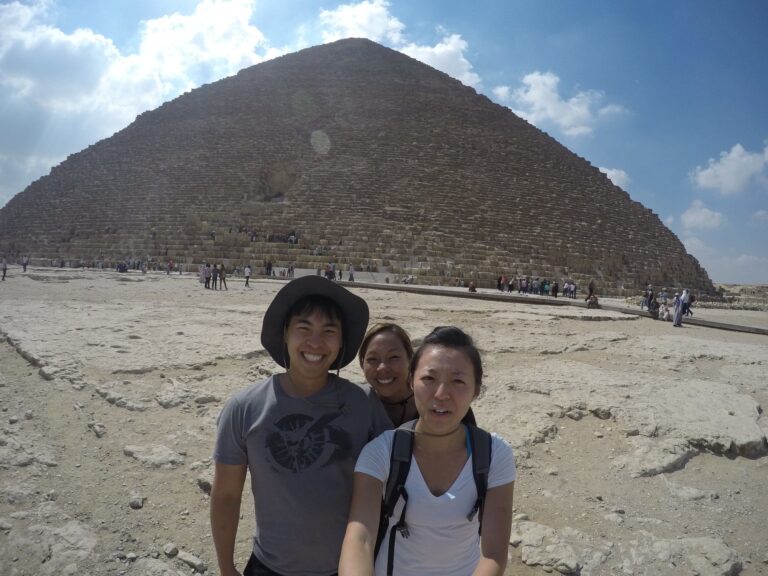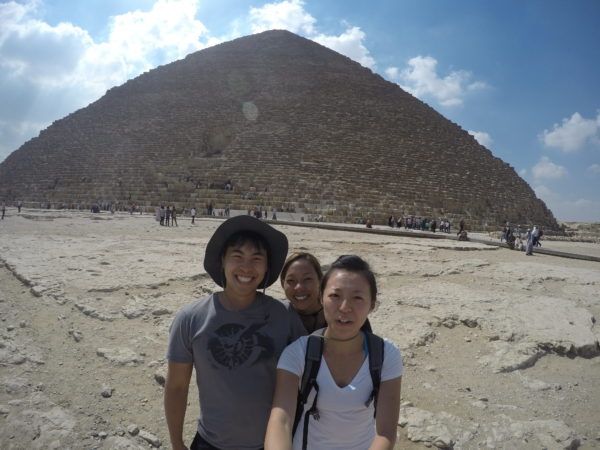 One of the greatest advantages of being an Asian backpacker in Egypt is your ability to deflect touts.
For example, when aggressive taxi drivers try to push their services on you, you can simply point, and tell them you are part of the big Chinese tour group. You can even stand near the tour groups to make it look like you are part of the crowd, and these taxi drivers will magically back off.
Another technique you can use is pretending not to understand English. When aggressive touts approach you in an attempt to sell you their wares, simply look at them and say "no English", and they will also leave you alone.
These two amazing techniques will save you the headache of dealing with persistent Egyptian sales people, and will make your trip to Egypt much more enjoyable.
About Kendrick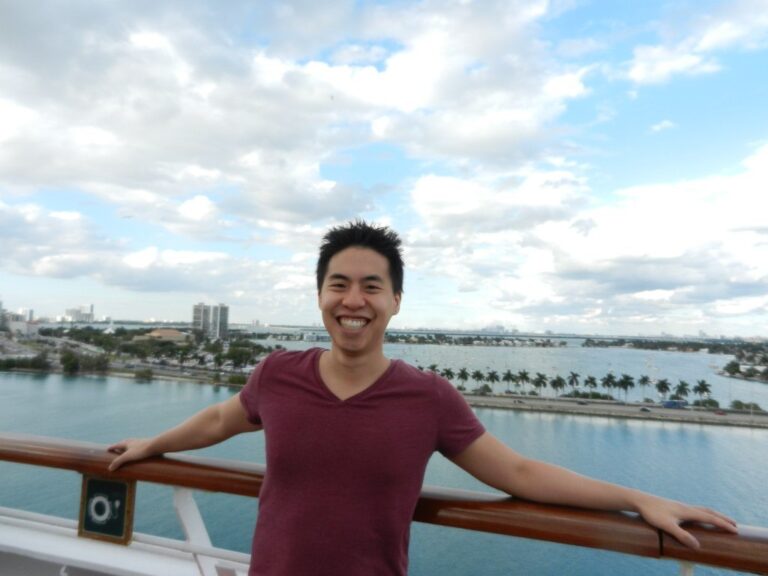 About the Author: Kendrick of Travel and Live Free was a contributing author to share stories from his trip around the world from 2016 to 2017. He now has the goal to visit every country in the world in the next few years.