Last Updated on July 21, 2022 by Guest Blogger
Disclaimers: Our site uses demographic data, email opt-ins, display advertising, and affiliate links. Please check out our Terms and Conditions for more information. Listed prices and attraction details may have changed since our visit and initial publication.
Located in the Indian Ocean, the Maldives is an archipelago of about 1,200 islands that boasts beautiful turquoise waters, pristine sand, and swaying palm trees. It's one of the most beautiful islands in Asia, and what makes these islands so great to visit is staying in a picturesque Maldives bungalow.
I was lucky enough to enjoy one of the best overwater bungalows in the Maldives during my stay at the St. Regis Maldives Vommuli Resort. This St. Regis Maldives review is filled with everything you need to know before booking your stay.
I cover everything from things to know before you go, things to do when you get there, and why you should stay in a gorgeous Maldives bungalow at the St. Regis Maldives Vommuli Resort in the first place!
Why You Should Stay at the St. Regis Maldives Vommuli Resort
It Has a Fantastic Location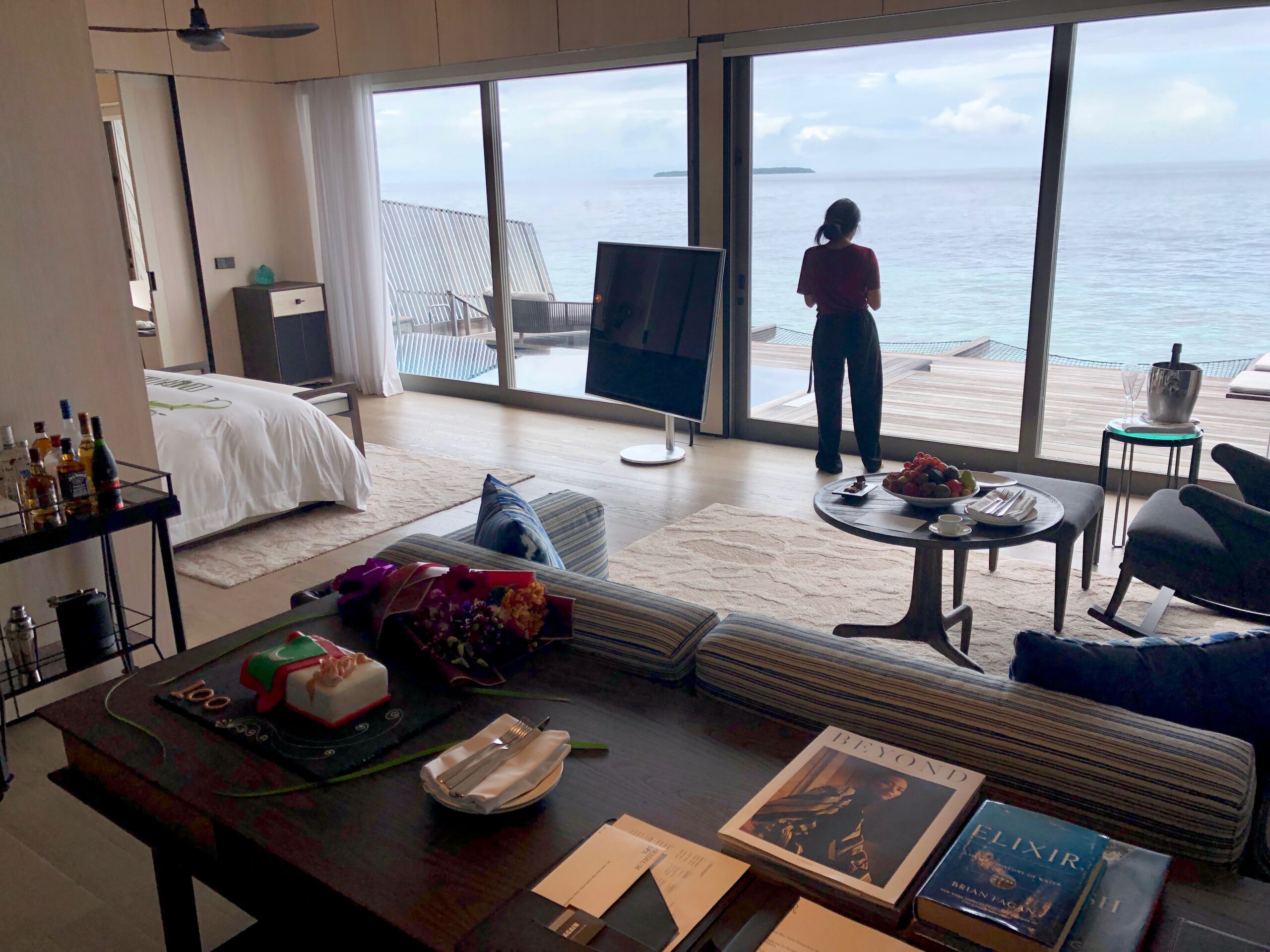 There are two main things that draw visitors to the Maldives: its seclusion and its natural beauty. The St. Regis Maldives Vommuli Resort more than delivers on both fronts.
This resort boasts its own Maldivian island, complete with the stunning water that the archipelago is known for.
It's Arguably the Best Maldives Bungalow
There are quite a few overwater Maldives bungalows, especially since the conditions in the Indian Ocean are perfect for these structures. However, St. Regis Maldives Vommuli Resort takes these bungalows to the next level with its luxurious rooms, delicious food, attentive service, and exciting activities.
It's Luxury at Its Finest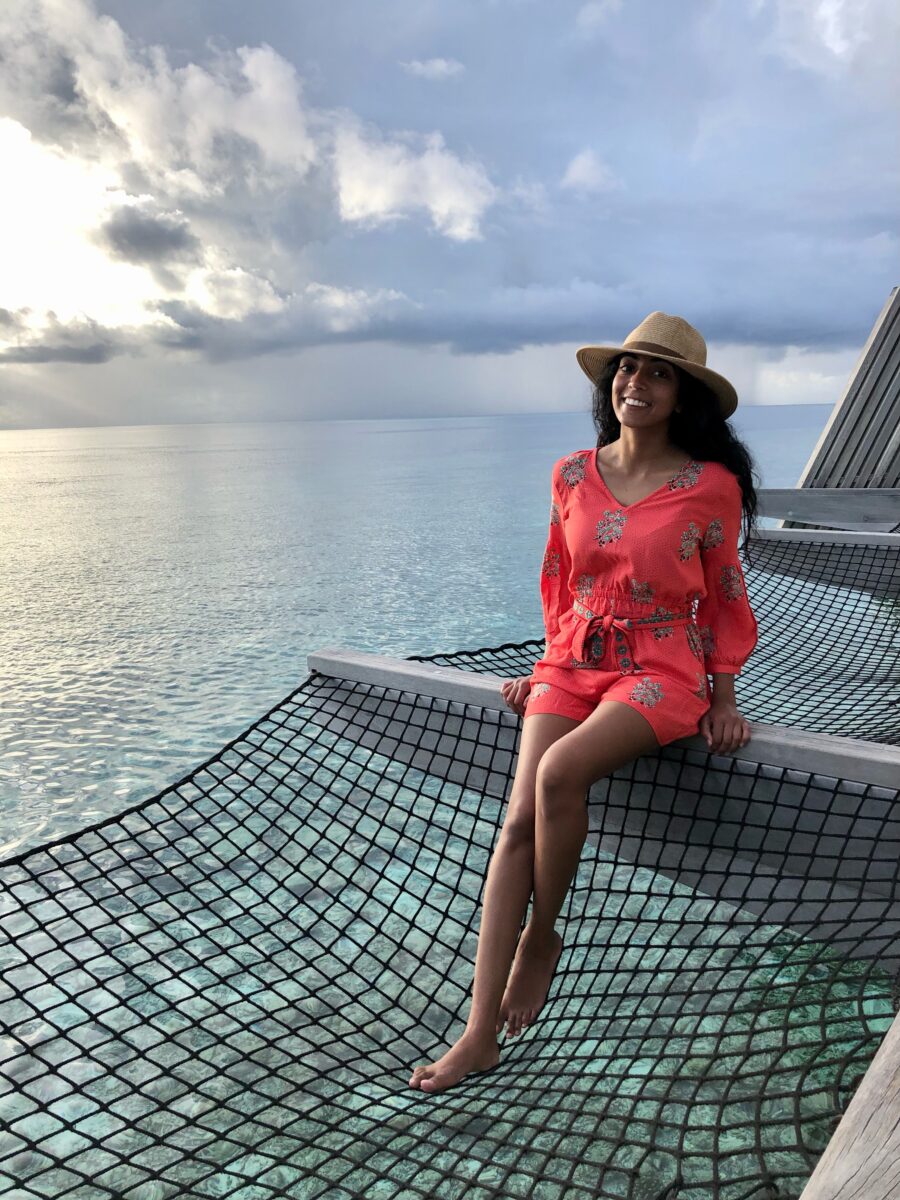 The St. Regis hotel chain is known for its lavish resorts all around the world. It offers a handful of signature services, including packing and unpacking services, a garment pressing service, and a beverage service.
But, the most well-known St. Regis service is its butler service. The St. Regis butler service essentially means that you have a butler to assist you with anything you need for the duration of your stay.
I had my butler help me with transporting our luggage from the Male Airport to the St. Regis Maldives Vommuli Resort and making reservations at the onsite restaurants. My butler also brought me afternoon tea and pastries and drove me to dinner and picked me up afterward in the golf cart. I forgot aloe vera on my Maldives packing list and he immediately found some for me.
Your butler will treat you like royalty without any of the worry that comes along with trying to figure out how you're going to do certain things on your own.
Things to Know Before You Stay in a Maldives Bungalow at the St. Regis Vommuli Resort
The Journey There Will Be a Long One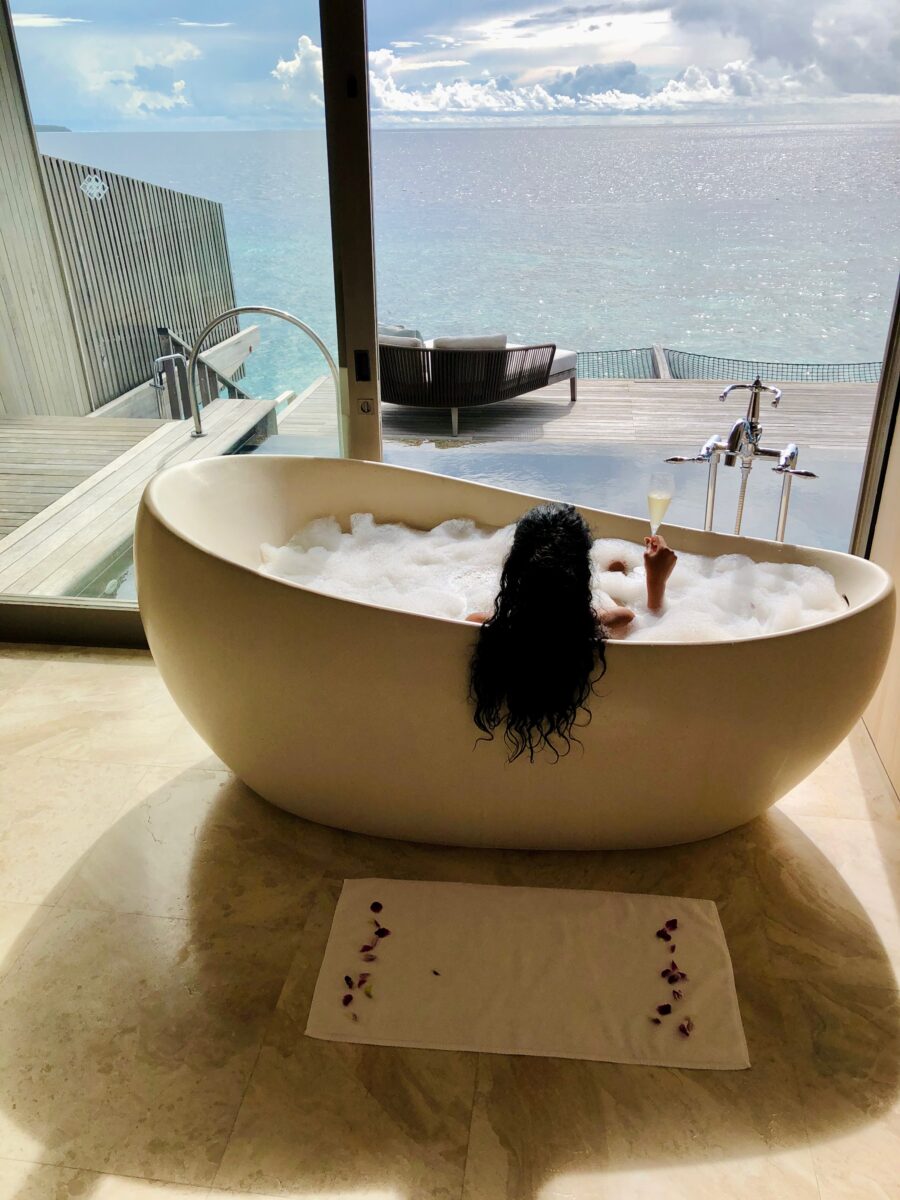 For most people staying at the St. Regis, including me, the journey to the Maldives is quite a long one. From the U.S., you'll need to take a 13- to 14-hour flight to Doha or Dubai, and then take the five-hour connecting flight to the local Male airport.
And, your journey still isn't quite done then either. You'll still need to take a private seaplane to officially reach the St. Regis Vommuli. So all in all, a journey from the U.S. to the St. Regis will take around 24 hours if not longer.
Keep the Resort Fees in Mind
Speaking of that final flight from the local Male airport to the St. Regis Maldives Vommuli Resort, that's not included in the price of your stay. As a matter of fact, that roundtrip flight costs about $700 per person.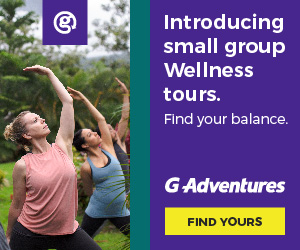 That's not the only resort fee you'll want to keep in mind. Most activities will also require an additional fee such as kayak rentals, diving, and spa services.
You'll also want to set aside some cash to tip your butler. They work tirelessly to make guests happy and should be given a tip as a token of your appreciation. Speaking of fees, my husband and I spent around $400-500 per day on food.
Simply put, be prepared to spend some serious cash at the St. Regis Maldives.
Make Dining Reservations in Advance
Since the St. Regis Vommuli encompasses the entire island, you have to eat at one of the six restaurants on the property. Since all the other guests have to do the same, the restaurants usually get booked up pretty quickly.
If you have a preference for the specific restaurant or specific time that you'd like to eat, ask your butler to make dining reservations in advance.
Visit During Dry Season
The Maldives has a rainy season from May to October. Since so much of the beauty of this Maldives bungalow comes from outdoor experiences, you won't get to do that much if it's raining the whole time.
Instead, I highly recommend visiting during the dry season, which is from November to April.
Things to Do at the St. Regis Vommuli
Take Advantage of the Overwater Bungalow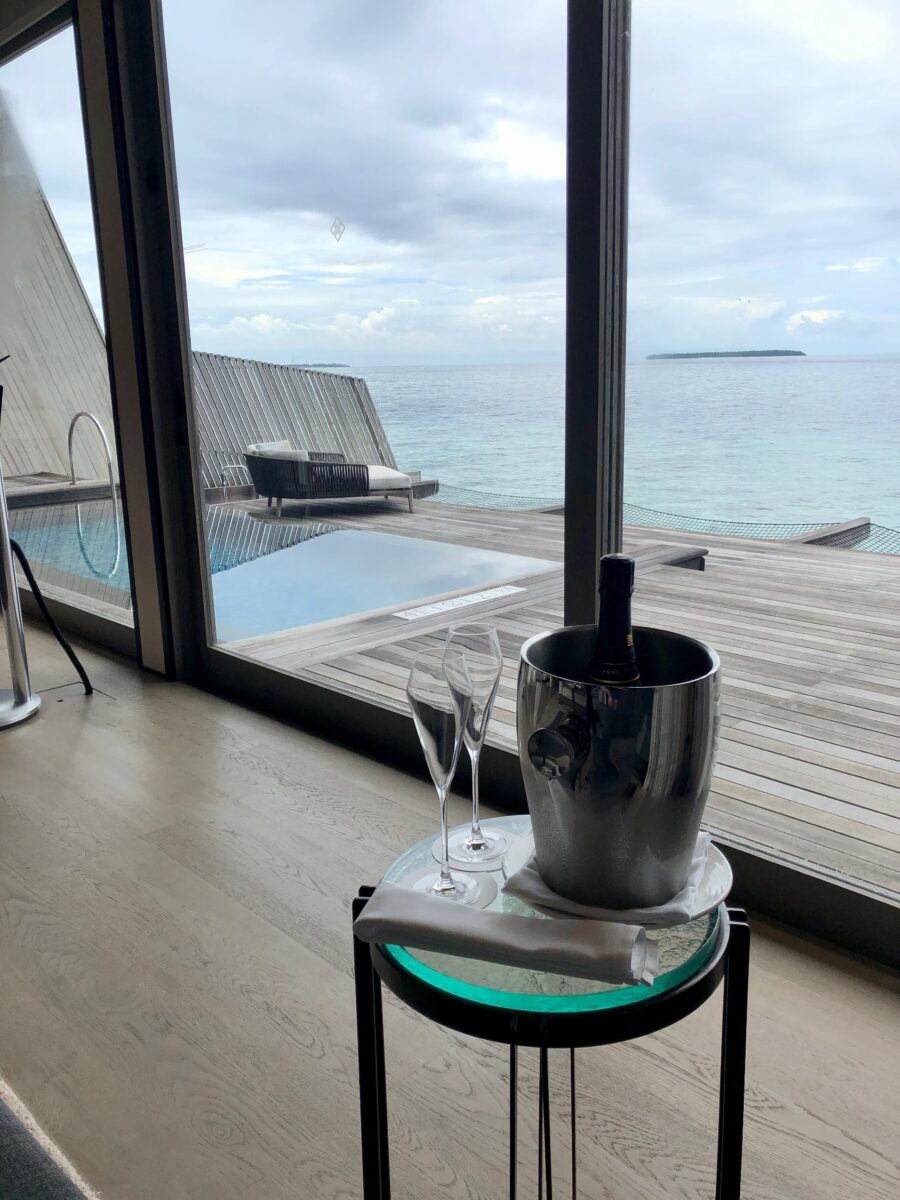 Overwater bungalows don't just look cool. They're incredibly convenient as well.
I was able to stroll out of my room and be in the picture-perfect turquoise water in literally five steps. It should be no surprise that I was in the gorgeous, calm waters every chance I got.
But, that's not the only perk of these overwater Maldives bungalows! Depending on where your bungalow is positioned, you may get to have unobstructed views of the sunrise or sunset. Just imagine enjoying that postcard-worthy view without a single thing between you and the horizon!
Head Out on the Water
While you can easily take a dip in the water near your bungalow, you'll need some gear to do most other watersports. The Vommuli Dive & Watersports Center is there to help!
Rent some canoeing, stand-up paddleboarding, snorkeling, scuba diving, and even catamaran sailing gear.
Go for a Swim in Your Own Private Pool
Every Maldives bungalow at the St. Regis Maldives comes with its own private pool. Since it's out on your deck, you can enjoy the pool while also gazing at the awe-inspiring views of the Indian Ocean.
As an added bonus, you can even order an Instagram-worthy floating breakfast tray to enjoy in your pool too!
Enjoy a Delicious Breakfast
I absolutely loved the breakfast at the resort, so I knew I had to gush about it in this St. Regis Maldives review.
Every morning, I'd head to Alba for a fabulous breakfast. There is both an extensive buffet and an a la carte menu, and I rotated between the two. The Maldivian eggs benedict, the Japanese bento box, and the class French toast were all delicious ways to start the day.
There was also free-flowing prosecco, so it was pretty much the perfect way to start off my day!
While the food was awesome, no review of the St. Regis brunch would be complete without mentioning the service. The staff was so attentive. On the second day of my trip, they remembered the dishes and drinks I ordered on the first day and asked if I wanted to order them again.
Get Pampered at Iridium Spa
The Iridium Spa is arguably one of the best parts of the St. Regis Maldives Vommuli. With massages, hair treatments, and nail treatments, you'll be pampered until you reach peak relaxation.
After you finish your treatments of choice, the relaxation doesn't have to end! You can make use of the Blue Hole, an oceanfront saltwater therapeutic whirlpool. It's picture-perfect.
Even if you're not a spa person, you should still check out the Iridium Spa. Since there aren't any bungalows near the spa, lots of fish like to hang out there.
Rent a Beach Cruiser Bicycle
Since the St. Regis Maldives property has so many things to do, it's also quite large. Even making your way from your bungalow to the resort can be a bit of a lengthy walk, depending on where your room is.
That's when the beach cruiser bicycles came in handy! The complimentary beach cruiser bicycles were the perfect way for me to get around the resort and the island. Not only did they get me to my destination faster, but they were also just a whole lot of fun.
Drink an Island Mary at Sunset at the Whale Bar
Trust me on this one. Even if you're not a huge bloody Mary fan, you'll still want to order the Island Mary from the Whale Bar, because it's served in a massive nautilus seashell.
That's definitely a once-in-a-lifetime experience. If you pair it with a beautiful sunset, it couldn't be any better.
Try a New Restaurant Each Night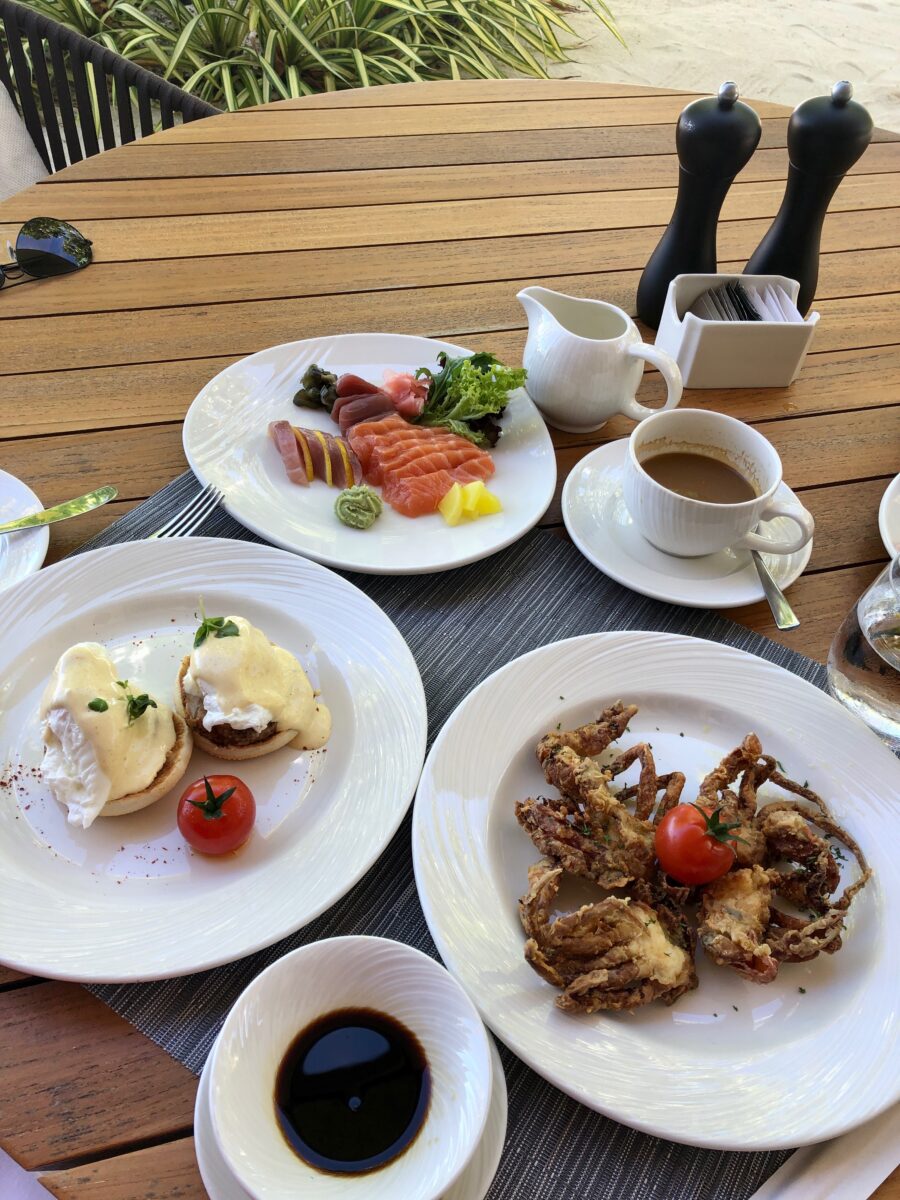 There are six different restaurants on the property. And no St. Regis Maldives review would be complete without mentioning at least a few of them!
We've already talked about Alba, the fabulous brunch restaurant. This eatery is also open for lunch and dinner. With everything from burgers to pasta, you're sure to find something that suits your palette.
The Orientale is arguably the most popular choice. With its spread of Pan-Asian dishes, every plate is packed with flavor.
Decanter is another one of the noteworthy restaurants at the resort. First of all, this restaurant is underground and filled with wine-covered walls, so it already stands out from the pack. But, the real highlight is the delectable five-course meal.
To round out the restaurant offerings at the St. Regis Maldives, there is also Crust & Craft and Cargo.
Final Thoughts About the Best Maldives Bungalow: St. Regis Maldives Vommuli Resort
All in all, the St. Regis Maldives Vommuli is the most beautiful resort in the Maldives and oozes with luxury, making it a paradise for those who want to experience a life of opulence without sacrificing any comfort or convenience!
If you're looking for an unforgettable vacation spot that will take your breath away at every turn, this could be just what you need.
To book your stay at the St. Regis Maldives Vommuli, click here.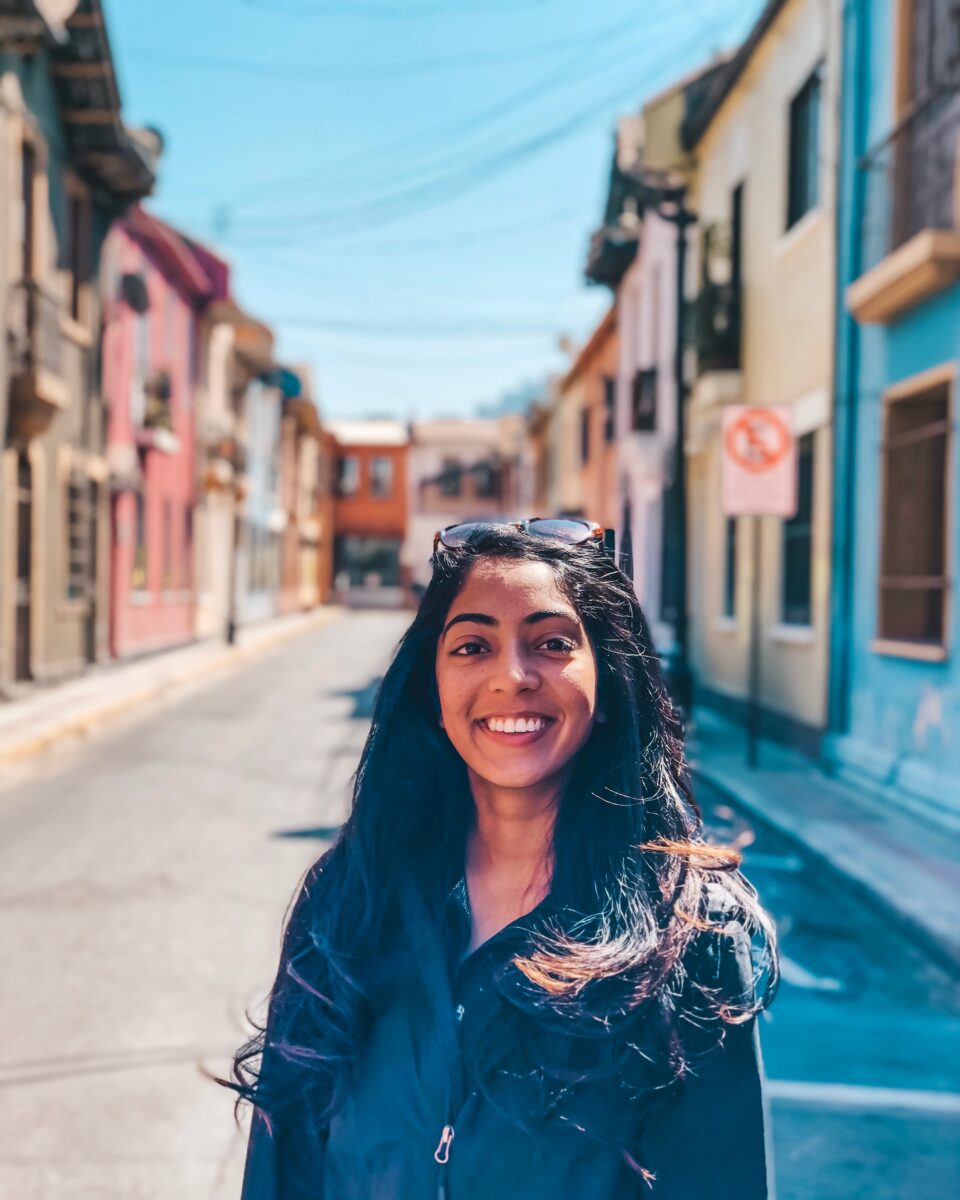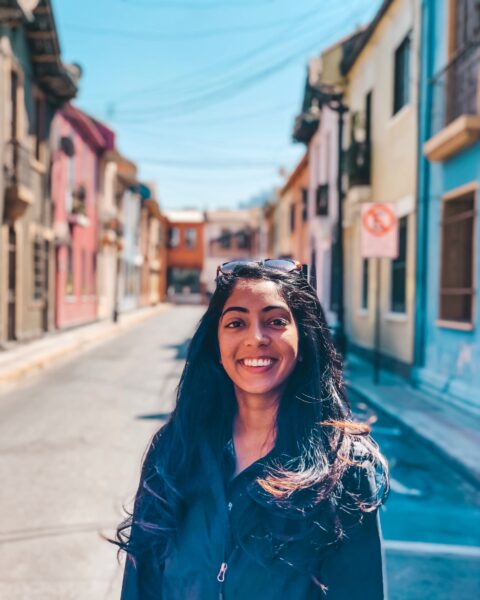 Disha of
Disha Discovers
is just a small-town Mississippi girl who decided to escape the ordinary and live life without limits. She has traveled to over 80 countries, and her passion is to inspire others to go everywhere.
All images were provided courtesy of Disha Discovers.