Published by Jeremy. Last Updated on March 11, 2021.
Disclaimers: Our site uses demographic data, email opt-ins, display advertising, and affiliate links. Please check out our Terms and Conditions for more information. Listed prices and attraction details may have changed since our visit and initial publication.
Being stuck at home for six months was not originally on our 2020 travel plans, and as much as we have tried to minimize our outings, there was a point where we hit a wall and needed to get away for a few days for sanity's sake.
So we decided to take a road trip.
Our original intention was to head northeast to Maine to spend some time with friends. But after thinking about it, we decided to stick closer to home and spent a weekend in the Finger Lakes instead. In this one, we wanted to share some of the extra steps we took to safely go on a socially distant road trip during the pandemic.
Short Driving Distances Only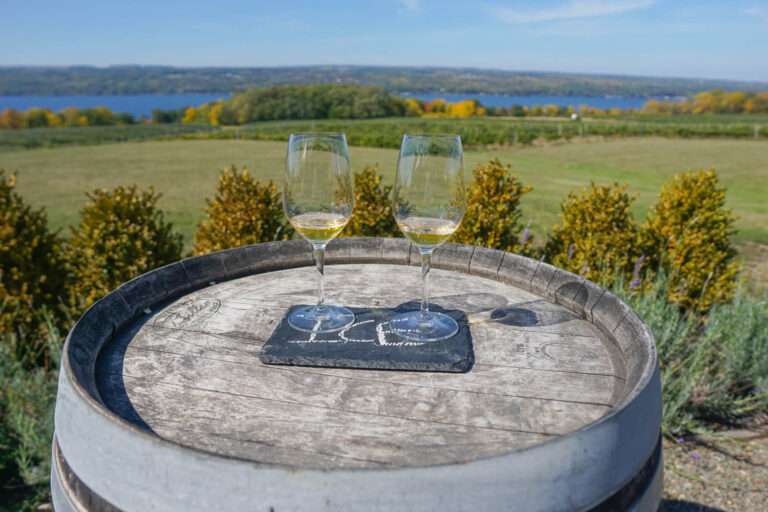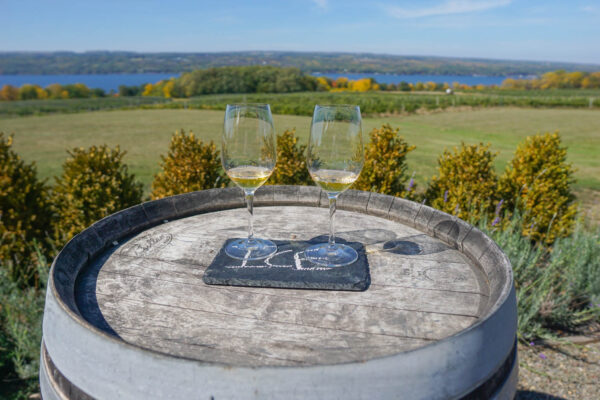 The first thing we did when planning our road trip was deciding on a destination that was close(ish) to home. While this limited us to a driving radius of about six hours, it helped solve one issue that typically comes up during road trips- the stops.
The perk of having a shorter road trip is that you will likely only have to stop for gas and possibly one (or two) restroom breaks, and that is exactly what we did when visiting the Finger Lakes. We did not stop for food. We did not stop for an overnight stay in a new city. And we only stopped at one attraction along the way, Kinzua Bridge State Park, which was almost entirely outdoors apart from a quick trip to the restroom.
Our original idea, Maine, would've been a 12+ hour drive that resulted in us staying overnight in two separate cities (one each way). Throw in possible meal stops, more bathroom breaks, and the like, and we quickly (and unfortunately) moved away from that idea.
Confirm Requirements for Your Destination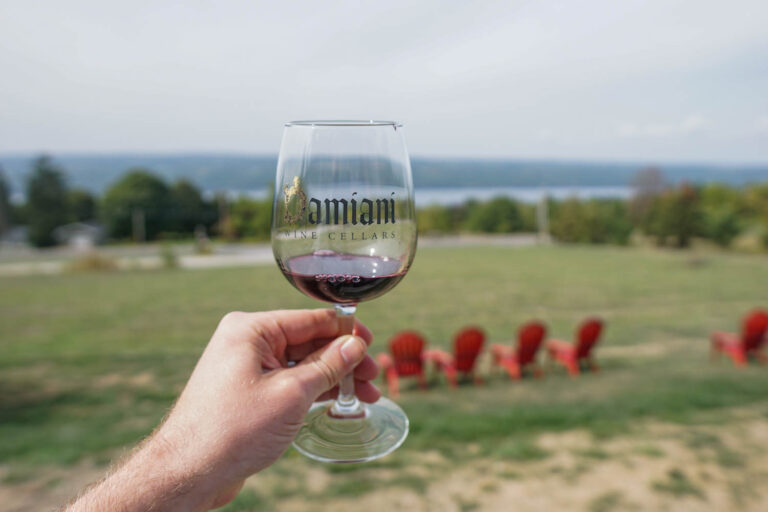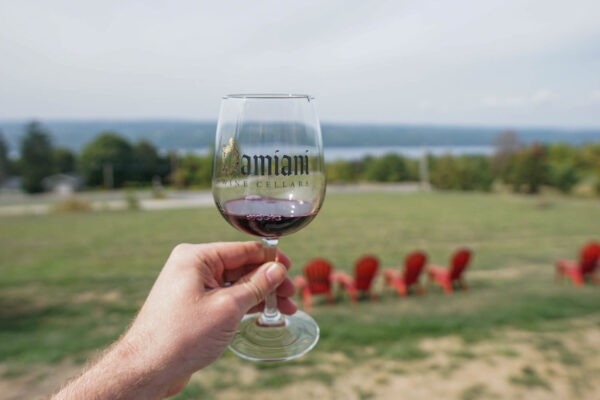 Once you have a few ideas for destinations, the next thing that is necessary to do is to see if there are any restrictions on visitors, especially if you are traveling between states.
We quickly found out that Maine requires a negative COVID test from all visitors except for citizens from states that mostly border it, otherwise you're supposed to self-quarantine for two weeks upon arrival. How this is enforced, we're still not sure (likely at your accommodation), but we saw this pop-up in just about every state we looked at visiting.
Is getting a COVID test before/after arrival easy? Sure. Is it a risk we would want to take in the off chance that we somehow got COVID and would then have to leave or self-quarantine? Not really.
This helped encourage us to stick closer to home as New York, being a state bordering with Pennsylvania, did not have as strict of visiting requirements for citizens of our state. We simply had to submit a declaration online prior to visiting and that was that. Easy!
Accommodation Selection is Key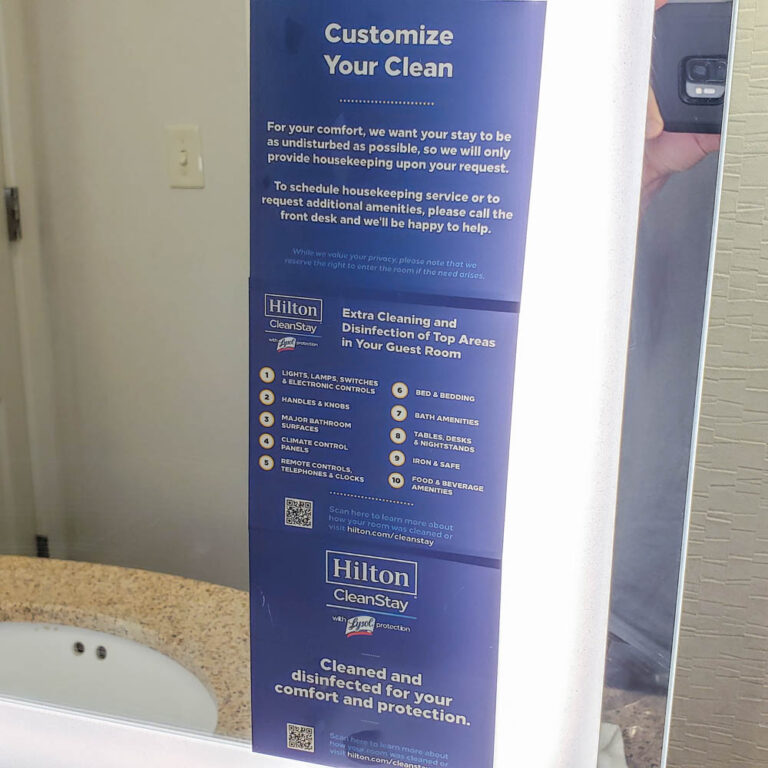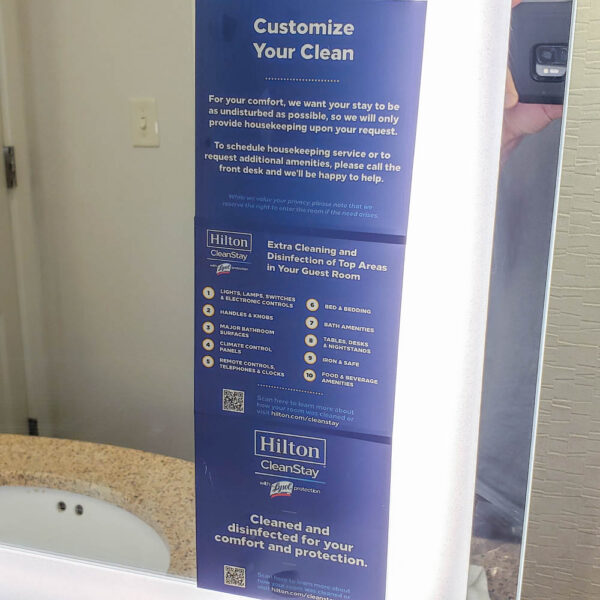 After settling on a destination, the next question is likely going to be- where will you stay? One of the biggest things we see coming out of social distancing is moving away from big box hotels, with vacation rentals (like Airbnb, VRBO) and camping being two popular options to minimize your interactions.
While we love these ideas, we also have to say that sometimes you don't know what the cleaning procedures are like at rentals and campsites. So while you may be around fewer people (if any) during your stay, the question still remains of what procedures were done prior to your arrival.
We ended up staying at a Homewood Suites during our trip, partly because we paid on points (hooray free), partly because they're pet friendly, and partly because Hilton has a large scale cleaning initiative that we felt comfortable with in terms of its hopeful effectiveness.
But staying at a hotel means more people, and that means risk. To minimize this, we opted to pick our room online and selected a room on the first floor, on the backside of the hotel, close to an exit such that we never had to take elevators, avoided the lobby, and were in our room within moments. We avoided breakfast, never requested cleaning, and used no other public facilities and things seemed to work out ok all things considered.
Focus on Outdoor Activities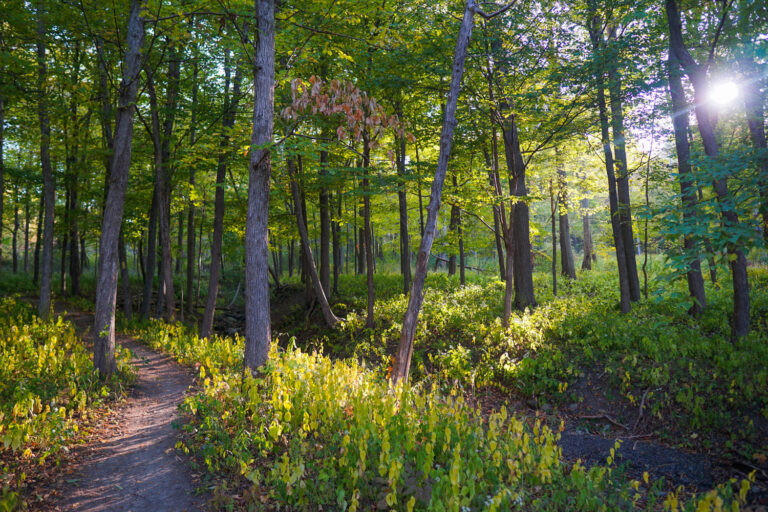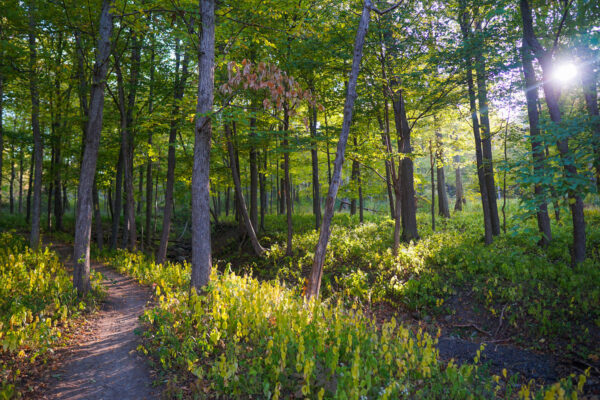 If you are sensing a trend in this article, you're right. So far we've covered where to go, how to get there, and where to stay, and next up the question of what to do when you're there comes up. This may be inexplicably linked to where to go, as social distancing often precludes itself to places where you can be outside.
Hiking and other outdoor activities are obviously on everyone's mind these days, but that extends further to drinking and dining as well. As such, spending a fair bit of time checking out the available options at your intended destinations can go a long way for ensuring your comfort.
We weren't quite sure if the Finger Lakes would've been a great destination for us as wine tastings are traditionally indoors, but nearly every winery there has significant outdoor tables, minimal time spent indoors (often just when checking in), separation between tables, and perhaps most important of all, advanced reservations!
That was perhaps the biggest selling point to convince us to go outright.
Pack Safety Supplies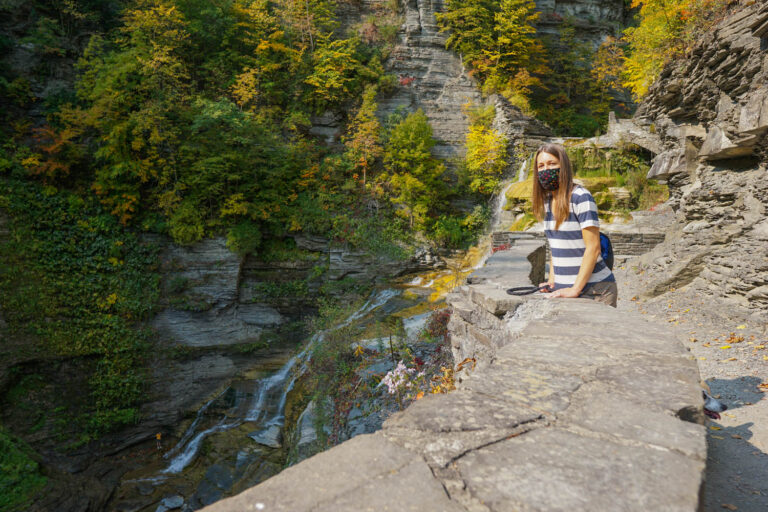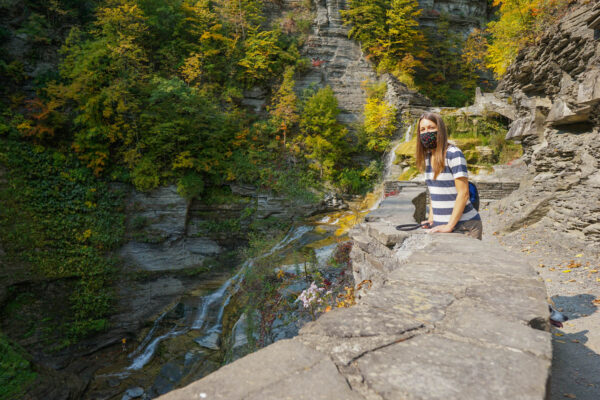 Finally, when you head out make sure to pack safety supplies. Our extra items for our road trip packing list were the following:
Masks (plus extra in case we misplaced one)
Apart from wearing our mask in any public place, we used our hand sanitizer fairly regularly and wiped down any surfaces we'd be in contact with regularly (especially in our room and rental car). Apart from that, we also made sure to keep as distanced as possible for two weeks after we got home as well just to be extra safe.
When it was all said and done, our socially distant road trip was not much different than any other road trip. We just took a few extra precautions for the safety element and ended up having a really wonderful time. Something we most certainly needed.
Have you been on a socially distant road trip during the pandemic? What did you do to prepare for it? Comment below to share!
About Jeremy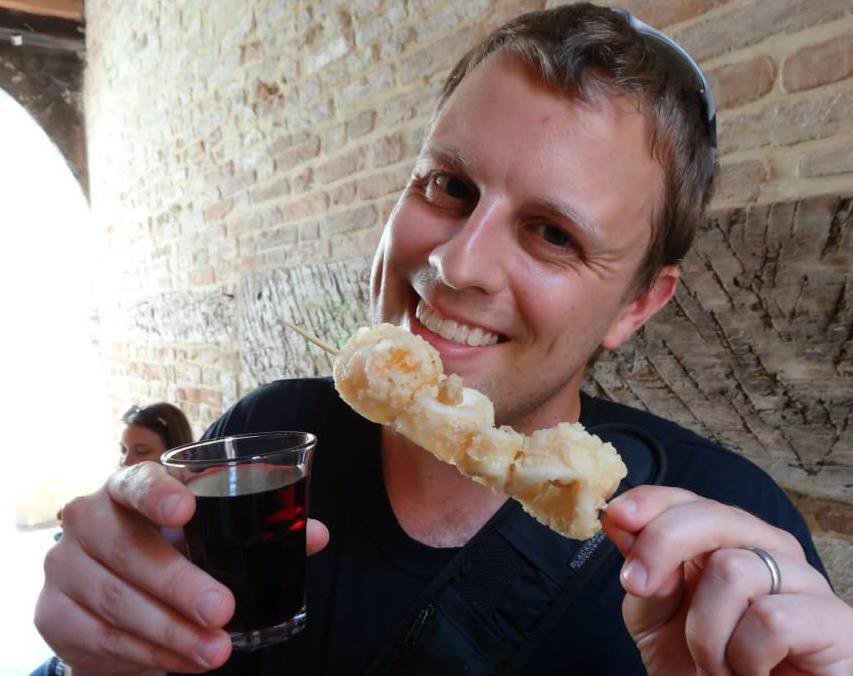 About the Author: Jeremy is a full-time travel writer based in Pittsburgh and primary author of this site. He has been to 70+ countries on five continents and seeks out new food, adventure activities, and off-the-beaten-path experiences wherever he travels.