Last Updated on August 14, 2022 by Jeremy
Disclaimers: Our site uses demographic data, email opt-ins, display advertising, and affiliate links. Please check out our Terms and Conditions for more information. Listed prices and attraction details may have changed since our visit and initial publication.
My favorite spot in all of Tokyo is not one that you would normally think of.  No, it is not a large shrine like at the Nikko Temple or one of the dozen of multistory electronic shopping centers; although the Sony store is quite amazing in its own right.  While it is considered a tourist attraction, the place is also practical for tens of thousands of people every day.  That is the world famous Shibuya scramble crossing, one of the world's largest cross walks.
The district of Shibuya is one of Tokyo's more famous regions, with the popular Meiji Shrine nearby as well as neon signs in just about every place imaginable.  With one of the busiest subway lines in Japan, the mass entrance and exit of people produce the biggest crossing I have ever, and probably will ever see.  Estimates for how many people cross during each exchange is disputed, but I would not be surprised if it broke 1,000 every crossing (~500/minute average).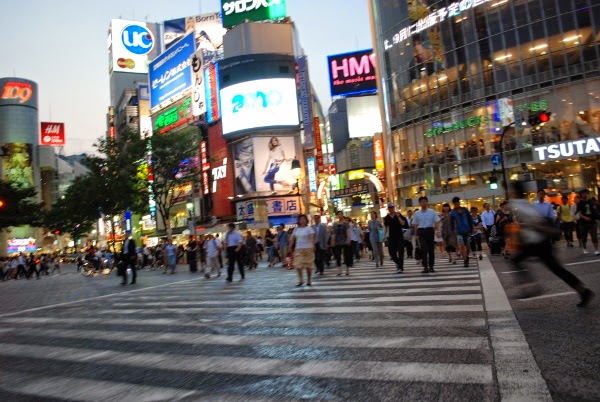 For those who are not aware of the concept, a scramble crossing is one where the entire intersection opens up for pedestrians to cross, and traffic comes to a complete halt.  The Shibuya crossing is famous as thousands of people cross within minutes, all day, every day: morning, noon, and night.  It is a little intimidating to see for the first time.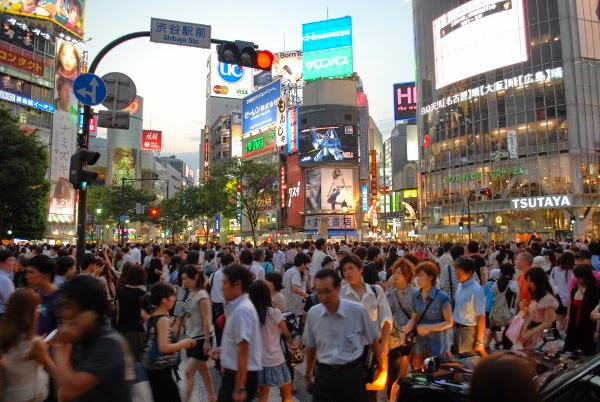 In any given direction there is a wall of people 50 people wide, with hundreds of others hiding behind them.  Then the cross light turns green and they head towards you, with you doing the same.  Not just one direction, or two, but several.  Each time there are dozens of people taking pictures, filming various angles, or even weaving in and out with a soccer ball as I hilariously caught during my first crossing.
You may think that the crossing will end once you make it over, but the walk light stays green for approximately 60 seconds; long enough to walk the entire cross in at least 3 different directions.  A full minute still isn't long enough to have everyone cross, as last-minute stragglers are always found to be running while cars are attempting to make it past. It makes people watching at the airport or in the Tokyo subway station look like child's play by comparison.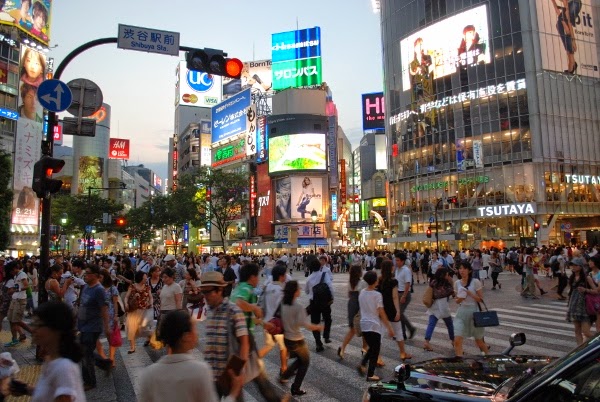 I can only imagine what the locals think of all the tourists in the way taking pictures while going about their business.  As a visitor, the quantity of people is exciting, but having to navigate the masses twice a day would become tiring very, very quickly if done every day. I've only been in Tokyo 3 1/2 days, and I'm already wanting to get away from the crowds.
For those heading to Tokyo and want to check out the Shibuya Crossing, check it out from the 2nd floor Starbucks (one of the world's busiest) overlooking the chaos.  Although I did not go inside due to a personal vendetta against the corporate giant, the view from there, I am told, is amazing.  So once you get done eating sushi at the Tsukiji Fish Market, head here and enjoy the entertainment!
About Jeremy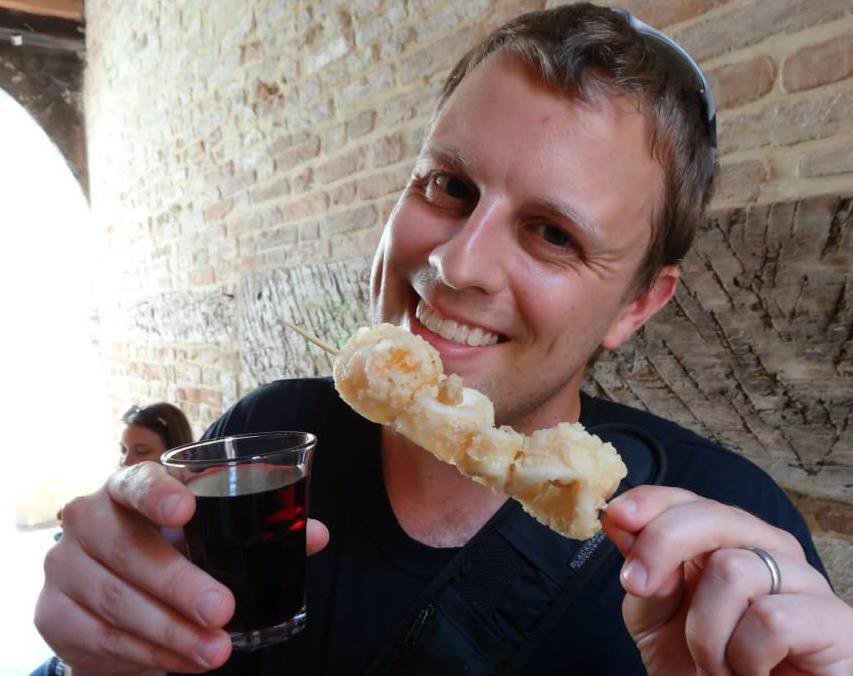 About the Author: Jeremy is a full-time travel writer based in Pittsburgh and primary author of this site. He has been to 70+ countries on five continents and seeks out new food, adventure activities, and off-the-beaten-path experiences wherever he travels.