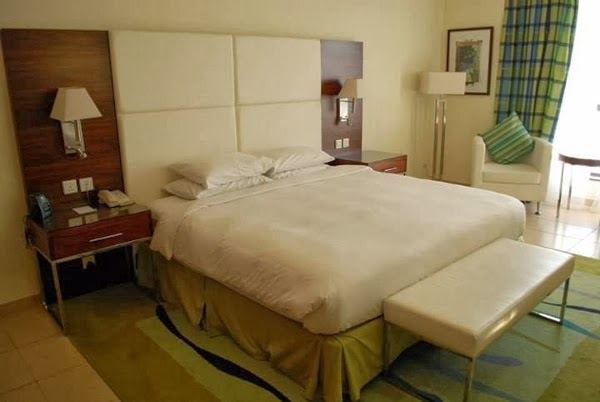 In our first Hilton points redemption on our 1.5 year long trip, we used two weekend certificates and 40,000 points for a three-night stay at the Hilton Imperial Dubrovnik worth about $1,750.
For our second rewards stay, we wanted to go big, and one destination was on our minds: Dubai.
In a city where you can spend as much as your credit allows, we knew that Hilton had some pretty amazing properties we could choose from.  The two leaders were the Hilton Jumeirah Resort, a 9-floor property near the famous Jumeirah Palms island with its own private beach, and the Hilton Jumeirah Residences, a 44-floor apartment style property located right behind the resort with access to the same amenities (and our preferred choice).
But for this particular redemption, booking into the property we wanted gave us an important lesson in how to redeem our points in the future.