Last Updated on January 25, 2023 by Jeremy
Disclaimers: Our site uses demographic data, email opt-ins, display advertising, and affiliate links. Please check out our Terms and Conditions for more information. Listed prices and attraction details may have changed since our visit and initial publication.
In being one of southern Turkey's top attractions, Saklikent Gorge attracts visitors from all over the region.  
We were recommended the hike in the gorge from friends we met a few days prior and were very excited to go out and put our hiking skills to the test. 
But as soon as we got to the gorge we realized one very important thing: Saklikent Gorge is not for everyone.
Unless you are in relatively good shape and not adverse to difficult terrain, this gorge is not for you. If you are looking for an excitement like this, read on! Saklikent Gorge may be exactly what you are looking for!
But be careful to heed these 4 tips to make the most out of your experience.  Many visitors to the gorge do not and have a very difficult time because of it.
1) Wear Good Shoes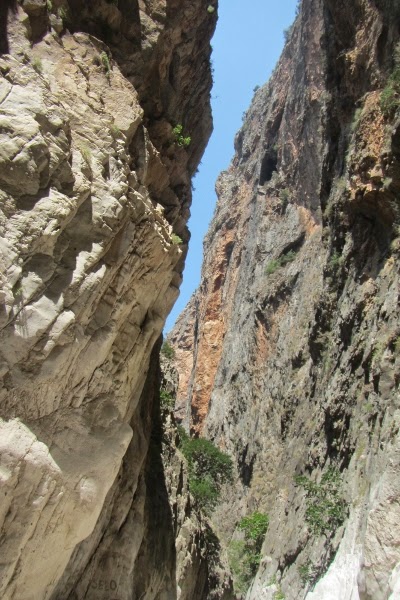 Saklikent Gorge is the largest gorge in Turkey.  It got this way by water erosion over hundreds of thousands of years from waterfalls that are still pouring to this very day.
Considering the 4km hike along the gorge is to one of these waterfalls, it should be no surprise to you when we tell you that the trail is wet.
Very wet.
In fact, every tip we are bringing you in this post has to do with the fact that this is a wet, slippery, and tricky hike.
The water in the gorge ranges from stagnant puddles to a fairly strong current as is the case of the very beginning of the hike. 
In many instances, the water is also clouded from the silt that is kicked up and you cannot see the bottom, leading to moments of unsure footing.  Not so much from loose rocks, but rather due to not seeing how deep your foot will go.
It is because of these reasons that good footwear is a must.
We saw many people wearing flip flops who lost one in the strong current.  Or others stubbing their toes because their feet in open-toed shoes hit a submerged rock.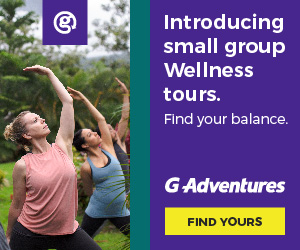 These are simple mistakes that could have easily been avoided, but most visitors do not do the proper research on the gorge before visiting to know what they may need.
The main store outside of the park has plastic shoes available and even has dozens of warning signs for visitors who have poor footwear.  So if you do not have a good pair of sandals as we did (our KEENs were a lifesaver here), you can get some pretty cheap.
2) Go Early
Saklikent Gorge is one of the region's biggest tourist attractions, and almost every day trip offered in the nearby cities during the summer months includes a stop here.
What this means for you is that the gorge becomes a mad house after 12pm.
Imagine the tricky parts we mentioned above with 30 people behind you pushing forward and 30 people ahead of you trying to pass through on the return hike.
Now add in the fact that most of these people have bad footwear, young kids, or just shouldn't be hiking here and you'll wish you got in and out before they arrived.
If you're staying in Fethiye, a bus will leave about every 20 minutes from the station near the main mosque (not the otogar bus station, but the smaller one near the marina). It takes about an hour and is around 17 Lira each way (as of August 2013).
By skipping out on the organized tour and going early you'll have an immensely rewarding experience.
To give one more detail, we must point out that when we arrived at 11am there was absolutely no one in line at the entrance.  By 12:30pm (just 90 minutes later), the line wrapped around further than we could see with at least 100 people waiting to get in.
These would be your hiking partners if you get a late start.
3) Prepare to Get Wet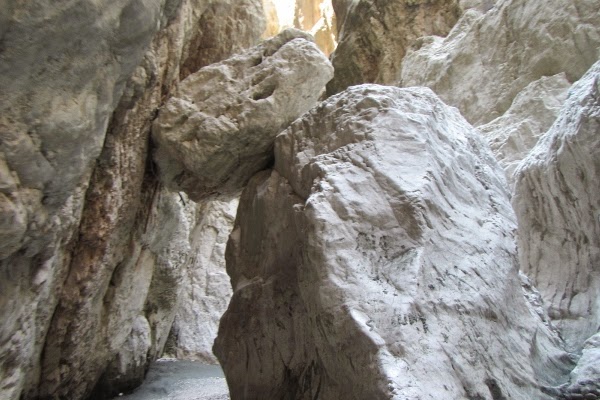 There are a few moments in the gorge that are worth noting here, because a trip to this spot means you are going to get wet. And when we say you're going to get wet, we really mean you're going swimming.
The very first crossing to enter the gorge is perhaps the worst of the entire hike, even if it isn't the deepest spot you'll encounter.  There is a strong river that you must traverse with the aid of a rope. 
This crossing is actually quite easy upon retrospect, but one feature makes it unbearable: it is ice cold.
Perhaps the coldest river water we've ever felt anywhere in the world.
Don't worry though, when you get to the later parts that are chest deep, they are much warmer (yay stagnation warming!).  In fact, by the end of the hike you may even forget about the cold crossing; until you have to do it again to get out.
Getting wet is not an issue for most people; but when coupled with our next point, the chest deep water takes on a new concept.
4) Do Not Take Anything With You
It should be pretty obvious from this point that you should NOT take any items with you other than some money and a zip lock bag for your wallet and valuables.
We took our Canon D20 on this hike because it is water proof and shock proof while leaving our higher powered cameras back in the room.
Unfortunately we had a backpack with us to carry Angie's allergy medicine (stupid nut allergy), so I spent a good part of the hike trying to ensure that the bag stayed somewhat dry.  We even stopped just short of the waterfall because the last climb was a bit too rough for what we were carrying, and the crowd was becoming quite packed with unfit hikers as well.
But where we were sensible in what we brought, our bag excluded, most others were not.
Among the hike we spotted several hilarious and borderline depressing sights including:
About a dozen SLR cameras and iPads (post ice cold river traverse)
Two to three dozen children between the ages of 4 to 7, many of whom used Angie as a railing while digging their nails into her arm.
Several designer hand bags held fashionista style
A woman carrying a < 12 month old baby in a sling on her back in waist deep water (You can't make this up.  She fell back a moment after we turned around and we heard the baby crying).
Women wearing nice dresses, and not just the religious burqa types, full dresses with short skirts.
Please don't be one of those people.  It is a wet hike in a gorge.  Only bring what you absolutely need, and a camera you won't be upset getting damaged (unlikely, but something to consider).
In The End, Saklikent Gorge is Amazing
While the above tips may make you think that Saklikent Gorge is not the best place to visit, this couldn't be further from the truth.
We think that the gorge is possibly one of the most amazing things you can see while in Fethiye, and was the highlight of our stay.
Unfortunately we are young, somewhat fit, and willing to risk a little danger for the experience (while being logical on what is "too much").
That being said, Saklikent Gorge is not for everyone.  If you don't want to jump in cold water, wade up to your chest, or get on all fours to climb up slippery rocks, this attraction is not for you. 
If you are in a group who wants to visit this particular region you may want to check out the river tubing option at the entrance as a suitable alternative to pass the time (it looked very fun to us).
But if the above description does sound like your idea of a good time, go early, take a good pair of sandals, a waterproof camera, and have fun!
Saklikent Gorge is waiting.
For more great activities out in Turkey's beautiful nature, check out our reviews of taking a Cappadocia hot air balloon ride or the awesome Dalyan attractions.
About Jeremy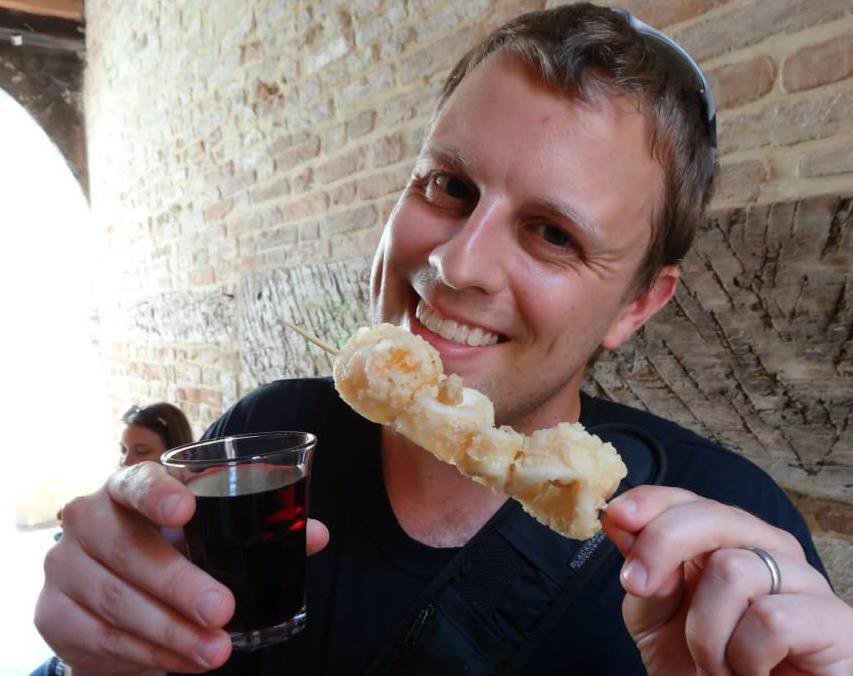 About the Author: Jeremy is a full-time travel writer based in Pittsburgh and primary author of this site. He has been to 70+ countries on five continents and seeks out new food, adventure activities, and off-the-beaten-path experiences wherever he travels.