One of Poland's oldest cities and the fifth largest in the country, Poznan, is a wonderful place to visit with kids. While visiting the city we were blessed with nice warm weather, which allowed us to do lots of outdoors activities including visiting the city's war memorials, famous parks, zoo, and, one of our favorite activities, the local water park!
Poznan City Cards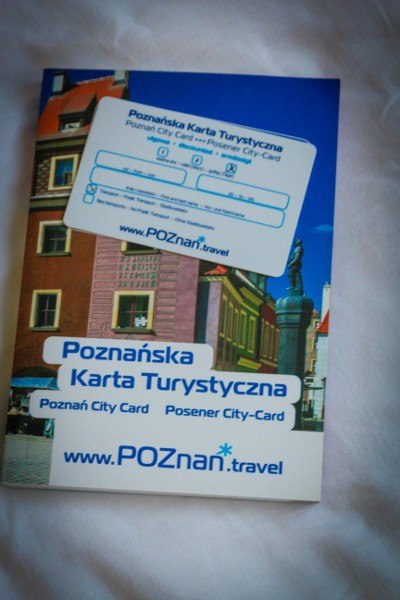 The Poznan city cards are a no brainer if visiting the city. They come in two versions, one that includes public transport and one that does not. Other benefits include free admission to most the museums in Poznan, and discounts to other activities including the zoo and sports and recreational activities.
As we were being hosted by the city of Poznan we were given the version that included public transport. We were then able to catch any bus or tram in the city and it's surroundings. The card also allowed us to get big discounts on other activities we did including the zoo and Termy Maltanskie AquaPark, two places we were probably going to visit with our family anyway.
There is also an option of 1, 2 or 3-day city card pass. The cost of the cards is very reasonable coming in at around $16 USD for a 3-day pass that includes all public transport which paid for itself many times over during our stay.
New Zoo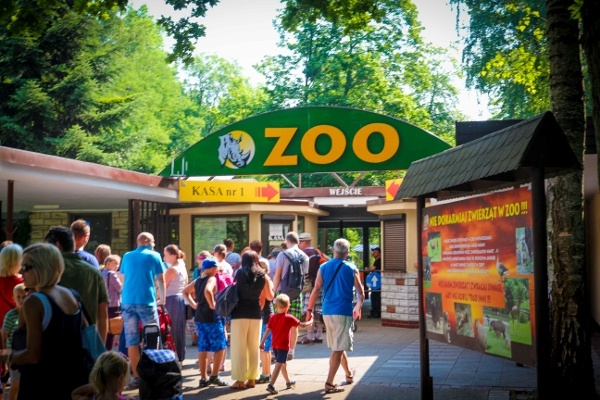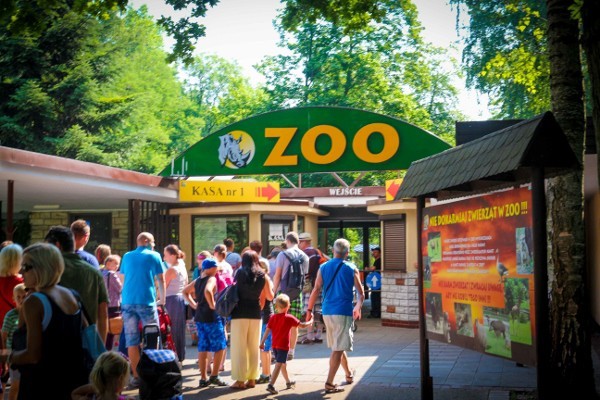 We headed to the zoo on our first morning in Poznan. The New Zoo is located not far from Lake Malta and we were able to catch the Maltanka Minature Railway to the gates. We used our city card to get a discount for our family and paid around $9 USD for our family of six which was an incredible deal.
The New Zoo covers an area of 116 hectares and is one of the largest zoo's we have visited on our trip. A couple of people in the family were not feeling that great the day we visited and we were pleasantly surprised to see that the zoo had a mini-railway that circles the whole park with stops at all the major enclosures and it is included in the cost of your entrance ticket.
We particularly enjoyed "African Animals" enclosures and spent time watching the elephants, giraffes and zebras. The New Zoo houses over 2,000 animals including 140 different species. The New Zoo has attempted to keep the animals in their natural environments as much as possible and the zoo reminded me of going on an African Safari in South Africa.
When it's time for lunch there are several picnic spots located throughout the zoo as well as many playgrounds to keep the children occupied. The New Zoo is over 60% forest so it's a lovely place to spend the day and relax in nature.
Maltanka Minature Railway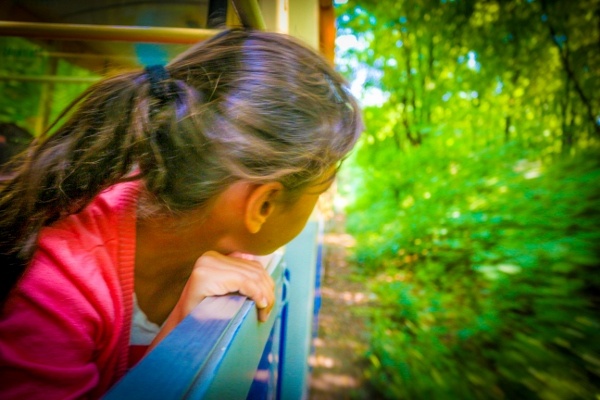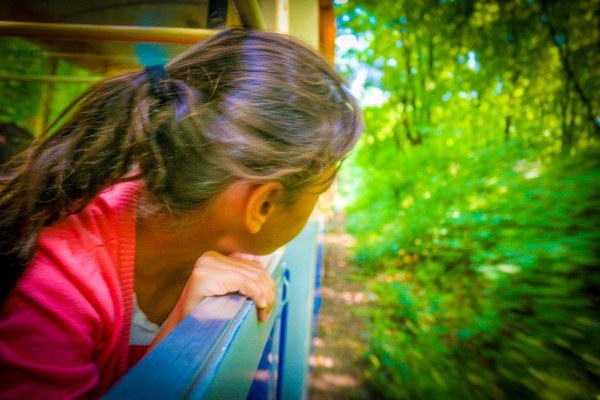 Our hotel was right on Lake Malta so we headed by tram to Maltanka Minature Railway located here. This is one of the last narrow gauge railways in Poland and is pulled by a two-whistle steam engine.
The train goes from Lake Malta to the New Zoo several times a day at one hourly interval on weekdays and 30 minutes on weekends.
Malta Lake
The Malta Lake is the largest man-made lake in Poznan. It was located a few minutes walk of our accommodation at Novotel Malta Lake so we a few afternoons here walking around the lake and looking at all the various activities to do on the lake.
Apart from the Railway and the Zoo there are other family activities to partake in. These included an 18 hole mini golf course an adventure park with a ropes course and an Alpine Coaster.
Termy Maltanskie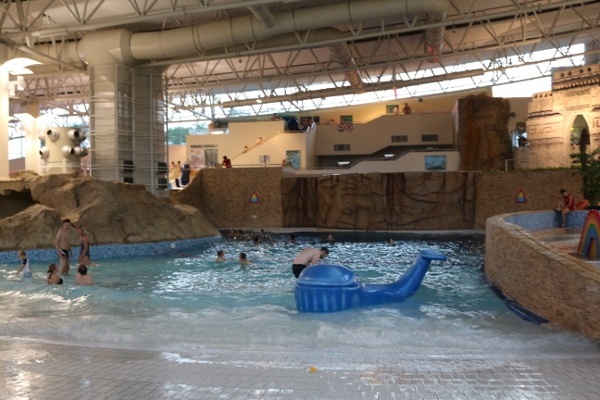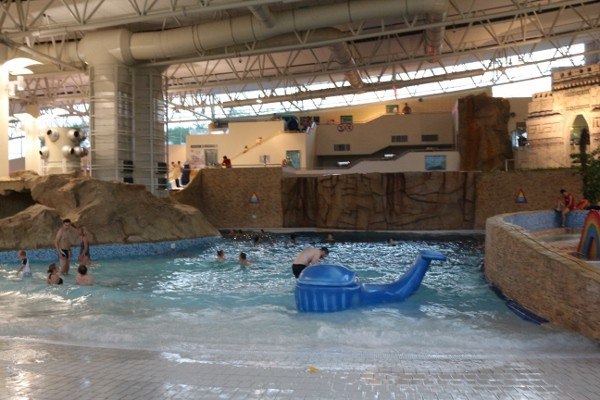 Poland's biggest waterpark it is located right next to Lake Malta and has views out over the lake. Termy Maltanskie also offers visitors an Olympic Sized pool, 11 other pools, a wave pool, a kids pool with large pirate ship, 12 slides and two lazy rivers! In addition to this it also has 14 saunas and a Spa complex that has an underground thermal pool and private massages.
In summer the place gets really busy so they have timed visits. We chose a 3-hour visit to the Aqua park and paid $22 USD for our family.
Citadel Park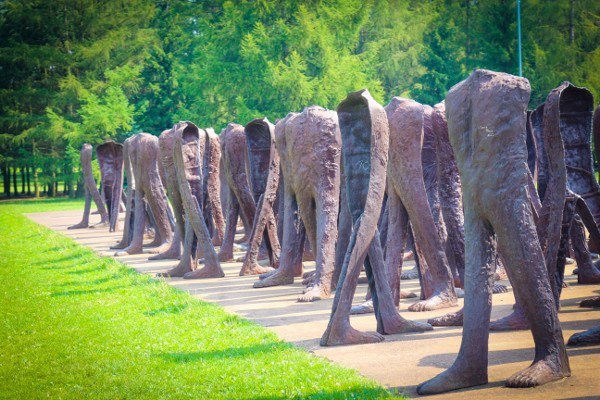 Citadel Park is located around 2km from the Old Town. We spent one morning exploring the grounds. Citadel Park is a large green park and is home to a couple of war museums, cemeteries, and the iconic headless figures sculptures (above).
Next on our list was the British Military Cemetery. On the way we happened upon a really great kids playground next to a quirky restaurant called Umbreto. If we had more time we would have spent longer here enjoying the surroundings while the kids played. However, we were on a mission.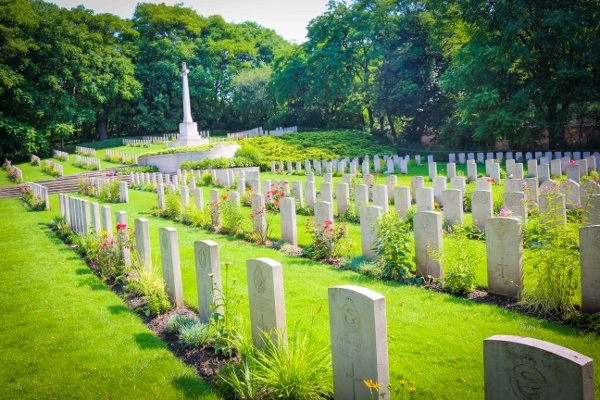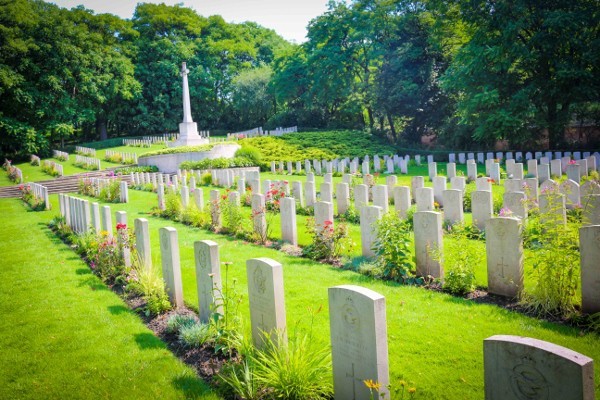 The British Military Cemetery or the Commowealth Cemetery was of great interest to us as not only buried here are 174 servicemen from the first world war, there were 283 from World War II and also some men who inspired the movie "The Great Escape".
Our family is very interested in war history and again we were able to find several soldiers from both New Zealand and Australia buried here in order to pay our respects.
Novotel Malta Lake
Novotel Malta Lake is a perfect family hotel. Novotel brands have a special deal for families where if you pay for a room you can get a second for 50% for the kids which is perfect for families of our size.
On arrival the kids were each given a small gift and throughout our stay they also enjoyed playing the Nintendo in the foyer. The hotel has a small pool and includes free Wi-Fi that was the best speed we have had in all of Europe (which was sorely needed).
We really enjoyed our time in Poznan and it's family friendly vibe. We fell in love with Poland and the beautiful people and can't wait to explore more of the country one day when we return.
We'd like to thank the city of Poznan for hosting us during our time in Poland.  As always, all opinions are our own.
Looking for more things to do in Europe? Check out more posts such as hiking the Seven Rila Lakes in Bulgaria!