Published by Jeremy. Last Updated on July 7, 2023.
Disclaimers: Our site uses demographic data, email opt-ins, display advertising, and affiliate links. Please check out our Terms and Conditions for more information. Listed prices and attraction details may have changed since our visit and initial publication.
The last year has been rough.
Not just in a "quarantining-at-home-sucks" rough, but also as a travel writer I've had to effectively kill my business as a matter of public safety. I won't bore you with the details, but suffice it to say that our traffic is dead, our social media reach is dead, and it is going to be a hell of a time to turn things around over the coming months and years.
I'm thankful, in many ways, that I also have a local blog for my city because after the initial shutdown many people had to stick local by default. In fact, March 2021 was our third best traffic month ever and we expect that only to rise as more and more individuals get vaccinated.
But what about this travel blog? In the last 12 months, we went on precisely one trip- a socially distant road trip to the Finger Lakes to enjoy some wine outdoors for a long weekend (with quarantines before and after our trip, of course).
Now that we are fully vaccinated, well, it is time to change that. We are starting to travel again, and in this one we are sharing a bit more on how we are approaching things.
We Waited to Get the Vaccine to Travel Properly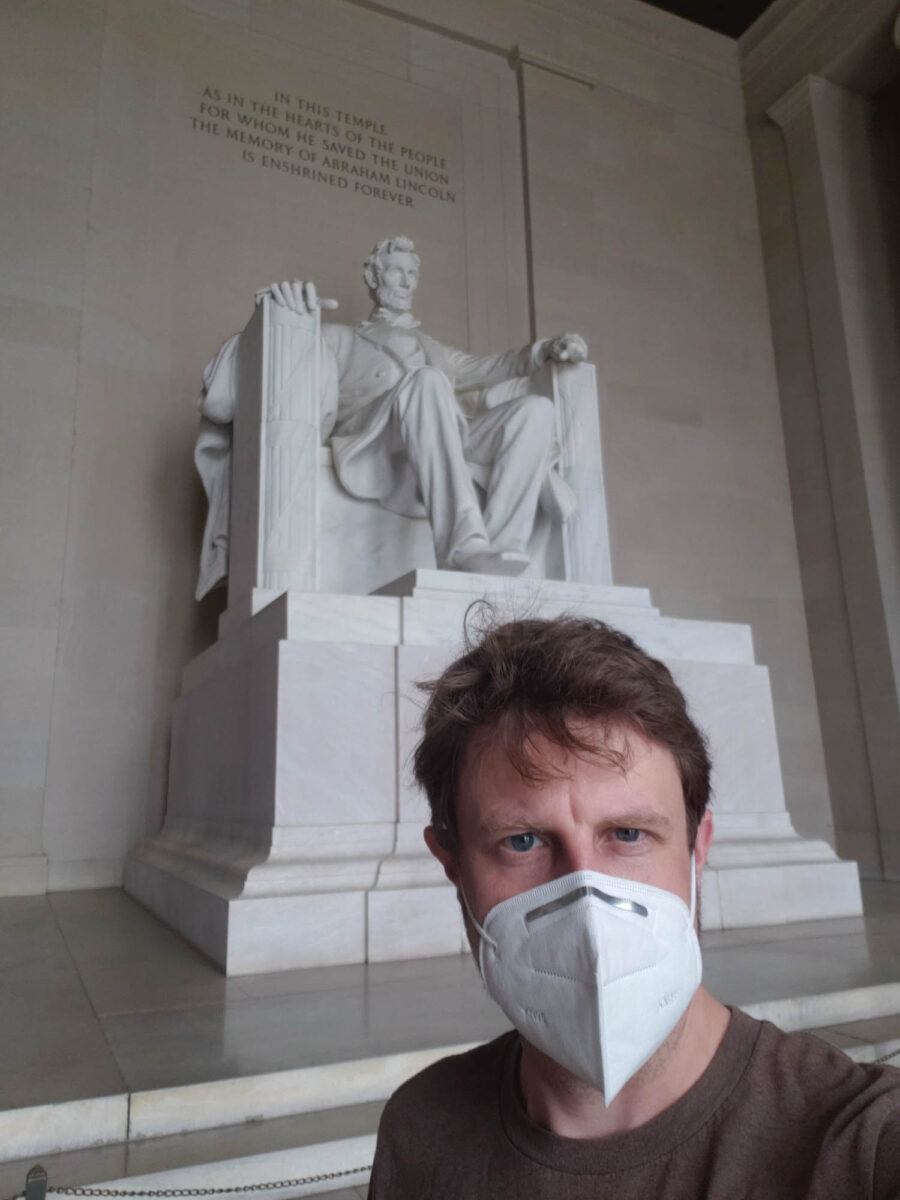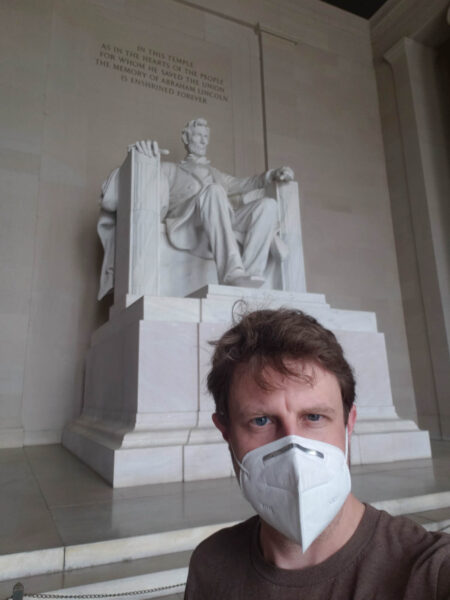 We need to reiterate an important point we made above- we are now fully vaccinated. Not only that, we waited 14 days after our second dose before traveling again (exactly 14 days, but who is counting?).
It is our thought that anyone who wants to travel after being vaccinated should do so, but it is very important to highlight two points:
Max vaccine effectiveness is generally considered to be two weeks after your last dose (some vaccines may be shorter).
Traveling without the vaccine is a recipe for catching and/or spreading COVID outright.
If you get the vaccine and travel within two weeks after your second dose, your risk of catching and/or spreading COVID is much higher. If you travel and refuse to get the vaccine outright, well, statistically speaking you're going to catch COVID eventually. There is no middle ground here as the disease is, sadly, not going away.
That being said, the CDC has revised its guidance on fully vaccinated travel which includes reducing the need for testing and post-trip quarantining after traveling domestically. That is great news for us and is exactly while we'll be hitting the road once again.
But just because the CDC no longer recommends post-travel quarantining for vaccinated travelers, there are still some things you should do in order to travel safely.
Best Travel Practices in the Near Term Post-Vaccine
When it comes to traveling after you get a vaccine, you may think that you can go back to the way things were without any risk of consequence. If you think that, well, you're wrong. If you'd like to argue this, well, I will have even harsher words for you- so let's not.
Whether you like it or not, in many places social distancing rules are still in place, and these are required of those who are vaccinated as much as those who are not. While the vaccine seems likely to reduce your ability to transmit the disease, it is entirely possible that 5-20% of those who get vaccinated could still get sick (depending on if they got a two-dose or one-dose shot respectively). They, in all likelihood, are still going to be able to spread COVID to others to some degree.
As such, basic procedures like extra hand washing, mask-wearing, distancing, and the like should still be respected as well as quarantining if you are showing any symptoms (including, but not limited to, a positive test result after showing symptoms).
It may fall on deaf ears, because those who ignored these for the last year are still going to continue to ignore them. But for those who wish to travel ethically, you'll still need to engage in these all the same for the foreseeable future.
Will we start going back to indoor dining? Yes, but we'll sit outdoors whenever we can. Will we start going back to indoor attractions? Yes, but we'll still wear our masks and prioritize destinations where we can be predominantly outdoors. Will we hop on a plane? You better believe it. But despite some of these changes to travel restrictions, the basic rules are still in place- wear your mask, distance, wash your hands, and quarantine if you're sick.
I want to say it is not hard, but the last year has proven for some people these basic functions have been anything but.
So what about international travel?
International Travel is Different than Domestic Travel
The above commentary has one big caveat attached, and that this is the guidance for domestic travel in the USA. International travel is still questionable at best.
As much as we want to bust out our passports, hop on a plane, and travel to a faraway land, that isn't in the cards for the near term.
There are a few reasons for this. First off is that the vast majority of countries are still closed to visitors. Some are open for vaccinated travelers and others are open for those who test negative before arriving. But at the end of the day, the vast majority of international destinations are slowly opening for tourism and may not be prepared for an influx of visitors for a matter of months if not longer.
The second is that the United States is one of just a few countries in the world that have the vaccine in large enough volumes to justify opening up tourism safely. Apart from a few key countries, vaccine rollout in the rest of the world has been slow at best and infuriatingly slow at worse.
While it appears that COVID is (hopefully) on its last leg in the USA, spikes are occurring in many international destinations, and even if you are vaccinated it goes back to your 5-20% chance of catching it and subsequently spreading COVID among an entire population that simply has limited to no access to a vaccine. Once again, ethically questionable compared to US travel where the vaccine is widely available.
Then there is the fact that the US requires you to have a negative COVID test to return to the country at the end of your trip, and even if you're vaccinated that could pose some troubles if you were in that 5-20% (again, pending the vaccine you receive). There have been reports of American travelers getting stuck in places like Mexico because they tested positive and couldn't come home- no one wants that.
We do think that at a certain point in the not-too-distant future many of these requirements will begin to change. Vaccine rollout is improving in many countries around the world, and so many places are dependent on tourism dollars that the economic impact of accepting travelers will start to outweigh the COVID risks. But we are not yet there.
For now, we're going to stick to domestic travel, engage in most all of the social distancing measures we have been for the last year, and only deviate in a few key cases (namely plane flights and restaurants where outdoor dining is impossible).
It is time to get back on the road, and honestly we are long overdue to explore the United States anyway!
How are you going to approach travel after receiving your COVID vaccine? Comment below to share!
About Jeremy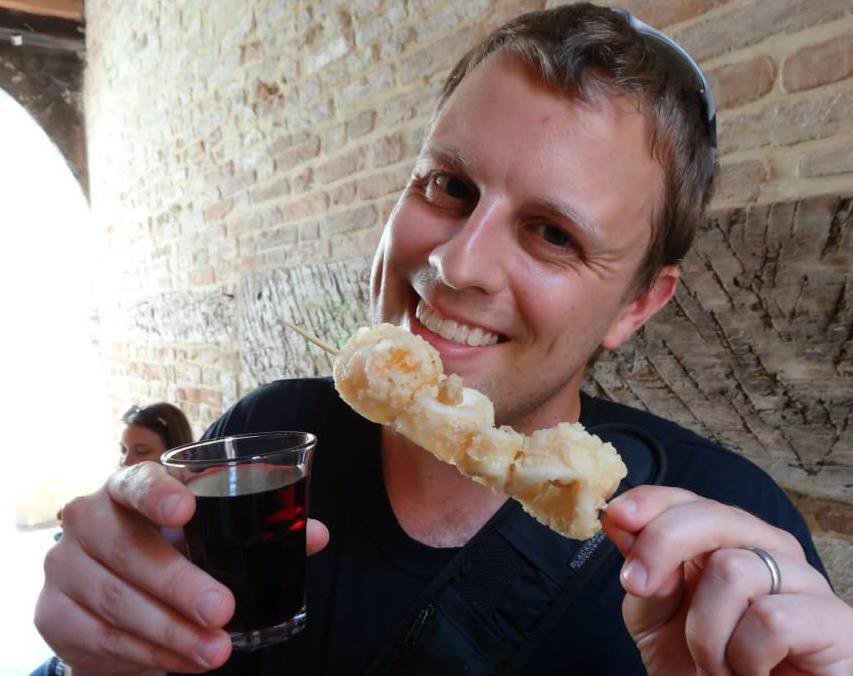 About the Author: Jeremy is a full-time travel writer based in Pittsburgh and primary author of this site. He has been to 70+ countries on five continents and seeks out new food, adventure activities, and off-the-beaten-path experiences wherever he travels.