Last Updated on January 23, 2023 by Jeremy
Disclaimers: Our site uses demographic data, email opt-ins, display advertising, and affiliate links. Please check out our Terms and Conditions for more information. Listed prices and attraction details may have changed since our visit and initial publication.
It is said that all beaches in the Seychelles are public, and if you're envisioning free access to any beach you want I am sad to say you have another thing coming.
The unfortunate truth of the matter is that just because all beaches are supposedly public does not necessarily mean that you will have unrestricted access to visit them as you please.
(We say "supposedly public" because as much as it is written online, we could not actually verify it.)
You see, many beaches in the Seychelles have a hotel or resort located nearby. While it is entirely likely that the beach itself is public, the land around the beach that is occupied by the hotel is most certainly not- and there in lies the problem. 
Access is all but impossible.
One beach famous for this problem is Anse Source D'Argent on the island of La Digue, which is found deep within a plantation that charges 110 rupees for visitors to enter ($8 USD).
A few more are Le Petite Anse Kerlan and Anse Georgette, two beautiful spots found within the property of Constance Lemuria on the island of Praslin.
But where we can get beyond the fee to enter Anse Source D'Argent with the justification of it being used to maintain the grounds (and the fact that everyone can enter upon payment of a nominal fee), the more explicit restrictions for Le Petite Anse Kerlan and Anse Georgette are a bit more troubling.
Le Petite Anse Kerlan is Booked for a Week Out? What?!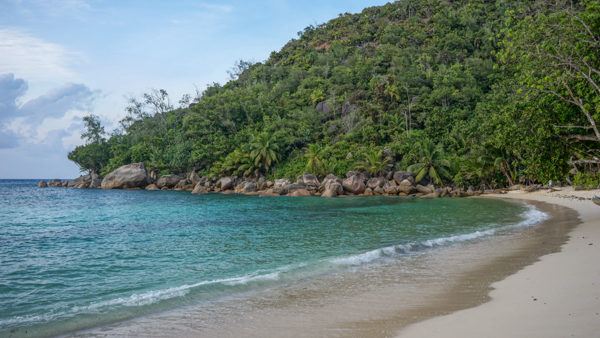 If you read more traditional Seychelles guides, such as Lonely Planet, most are quick to tell you that access to Le Petite Anse Kerlan and other comparable beaches are limited by their respective hotel and that you are to call ahead to let them know you are coming.
In theory, the hotel is to let their security guard know to allow you entry, but in practice it doesn't always work this way. We tried this, and our concierge told us that the beach was booked up for almost a week out. What?
Apparently this is common practice at hotels that have monopolies on a beach as they will do just about anything they can to turn you away.
Roll up in your car? No parking for available non-guests. Looking to reserve a spot? Sorry all chairs are booked for a period coincidentally longer than you are staying (admittedly we know someone who did get in to Anse Georgette this way).
The only thing we did not try was walking up and asking to enter, and this was primarily due to the fact that parking is hard to come by outside of hotel properties as well.
My guess is that the public beach notation doesn't matter, only the questionable and not-so-public reservation system, and we would've been turned away.
Our hotel concierge told us if we showed up asking to have a drink at the bar or to have a "small salad" at the restaurant we could probably get in as hotels are more than happy to take your money.
We happily gave this one a try as we were already prepared for rejection and figured it'd be good for a laugh. The scowling security guard phoned reception, asked our hotel name (thankfully it was an expensive one), told us the bar we wanted to go to was closed, and very begrudgingly wrote us a pass to go to the "pool bar" that we had to keep with us at all times.
You could tell they really didn't want us to go to the beach, and we were quite shocked we got in at all.
Not being satisfied with the pool bar, we stopped at the first building we saw (which was most certainly not the pool bar), asked where to find the Takamaka Beach bar, and the employee not only called to find out if they were open (they were), but ordered a golf cart escort for us so we could leave our car there.
We were going to the beach (bar).
Naturally, no one really cared we were there after that.
It Actually Cost Us $64 to Visit Le Petite Anse Kerlan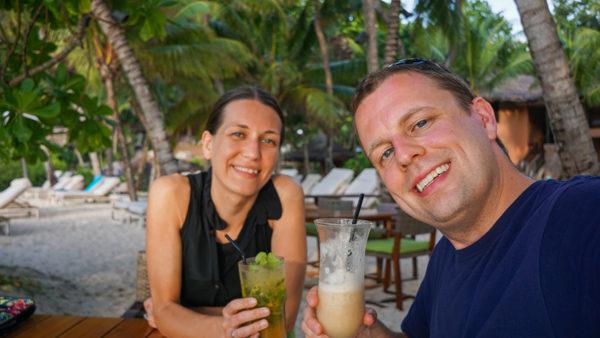 It is at this point that we should probably stop and point out that our visit to Le Petite Anse Kerlan coincided with the last night of our trip, and we had some extra money to unload such that we were fully prepared for what came next.
We were given a table at the beach bar, one that overlooked the rather stunning Le Petite Anse Kerlan, and were immediately handed a drink menu with $16 cocktails. Ouch.
The "fully booked" beach right next to us was, well, mostly empty, and we put in our order for a first round and watched the sun begin to sink to the horizon.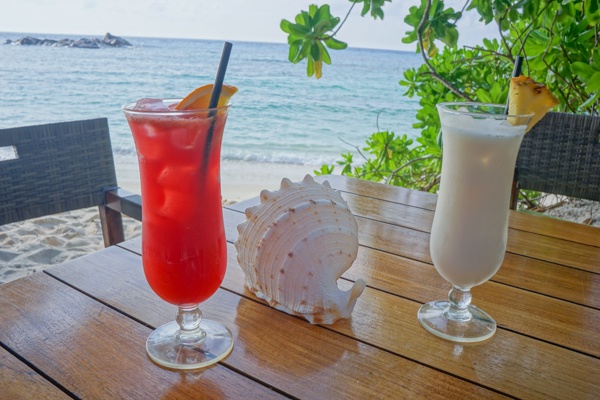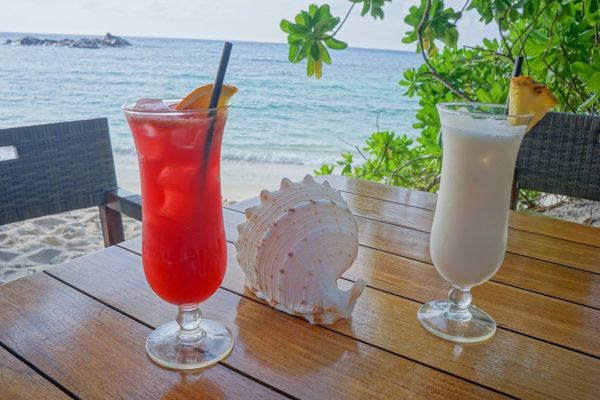 As it turns out, the drinks were actually quite good (okay, not $16 good), and we wanted to stick around for a little while longer and put another order in to help wind down our vacation in paradise.
$64, four drinks, a walk on the beach, and many photos later, we enjoyed Le Petite Anse Kerlan- what will go down as the most expensive beach we've ever visited.
Was it worth it? Not really. Was it an obscene number of steps to access a "public" beach? Definitely.
Just call it the things you do in the name of research and good beaches. For everyone else, try and make a reservation for this "public" beach as soon as you arrive.
Your wallet will thank you later.
About Jeremy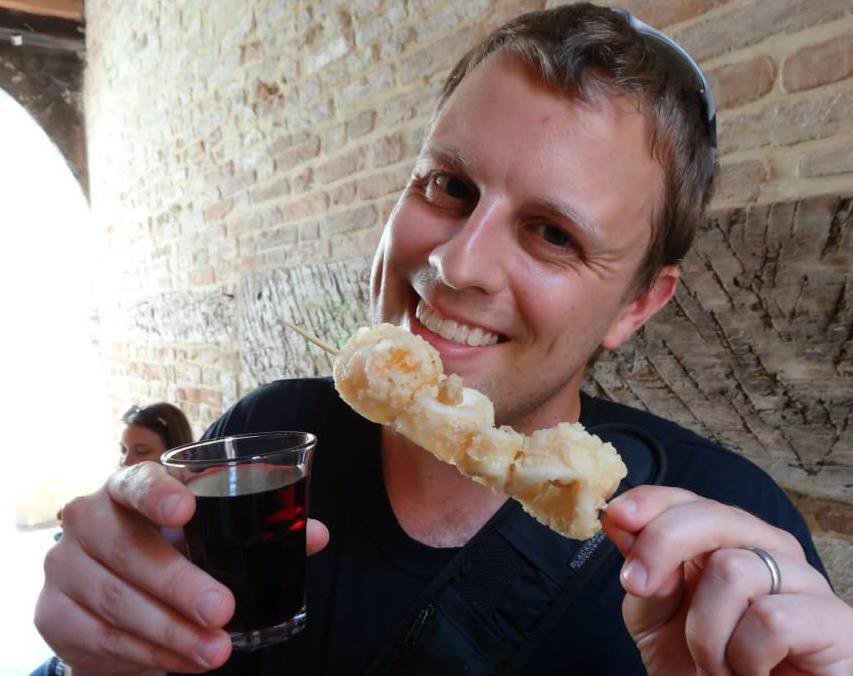 About the Author: Jeremy is a full-time travel writer based in Pittsburgh and primary author of this site. He has been to 70+ countries on five continents and seeks out new food, adventure activities, and off-the-beaten-path experiences wherever he travels.