Last Updated on February 7, 2023 by Jeremy
Disclaimers: Our site uses demographic data, email opt-ins, display advertising, and affiliate links. Please check out our Terms and Conditions for more information. Listed prices and attraction details may have changed since our visit and initial publication.
I know, I know, another 5 tips for Munich's Oktoberfest post. 
They're all over the internet, and we're not helping by putting another one out there. 
But there is a reason behind this madness. Most of the ones out there are just plain awful.
After reading through countless other Oktoberfest tips posts that exist, we have realized that most of the authors have likely not been to the party at all. 
If they had, they would have spent less time recommending you to buy a dirndl or lederhosen to fit in (really, that is the best tip you can find?) and more time giving actual advice that could help your trip be more enjoyable.
So if you're looking for real tips for enjoying Oktoberfest from someone who has been there (us!), read on!
1. Plan to Spend a Lot of Money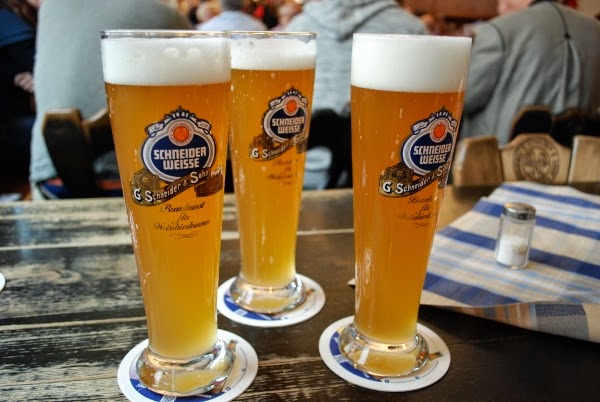 Oktoberfest is the time of the year where any traveler's budget will go out the window.  After all, the portions at this annual celebration come in only one size, large, and the prices are inflated to match.
For each beer you consume at Oktoberfest, anticipate a price of 10 Euro per 1L "mass" after tip (based on 2013 prices).  Meals may vary, with pretzels costing between 4 to 5 Euro and full plates ranging from 10 to 20 Euro per person.
Our total damage for two days at Oktoberfest with four steins, pretzels, a meal, snacks, and tips was roughly 73 Euro for the two of us. 
Add in the fact that we also went out to dinner both nights and had lunch on the first day (another 100 Euro or so), and you'll have a lot of money spent on food alone.  
After 3 1/2 days in Munich we estimated our final spending for two to be around $850!
Considering we've traveled for two weeks in some countries for that much money, it is a lot in our book for such a short period of time.
2. Get in Early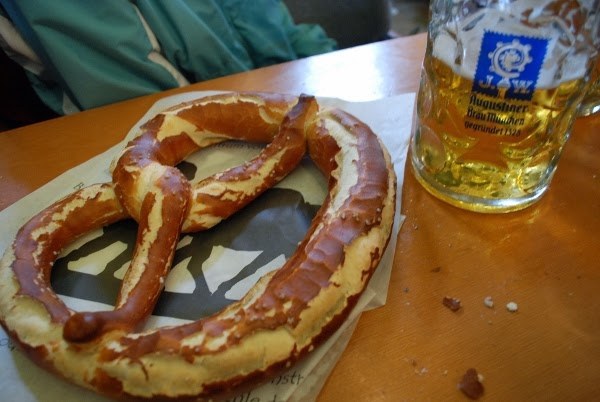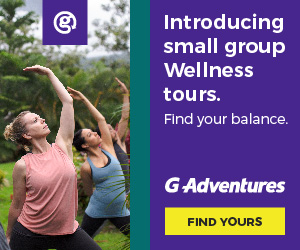 The tents at Oktoberfest are run on a first come, first served basis for those without reservations (see below).  Only those who are seated at a table are served beer, and getting a table is a tricky business in the evenings and throughout the weekend.
Not only that, if a hall is completely full, you may not even be allowed inside!
As we heard more and more stories to this extent, we kept pushing our arrival time earlier and earlier.  Ultimately we arrived at the Augustiner beer hall at 8:50am on a Saturday, 10 minutes before they were scheduled to open. 
By the time we got through the line at the 6,000 person hall (9:45am) it was almost completely full! Needless to say, we had an incredibly difficult time finding a seat for 4 people.
We got lucky, but only because one table was available until 11am until the reserved party arrived.  After we left, a quick glance at the hall showed that almost every single table was reserved for the Saturday (even though they are supposed to keep many a large percentage free), and getting a seat for a larger group like ours would have been quite impossible. 
Not only that, most other tents were not letting people inside due to being full from that point on as well.
On our second attempt (Monday) we arrived at 11am and easily found a seat in one of the beer halls that was not reserved for the entire day.  By 2pm most of the halls were reaching capacity and we had a difficult time finding open seating at a second hall.
3. Reservations for Large Groups, Smaller Aren't So Lucky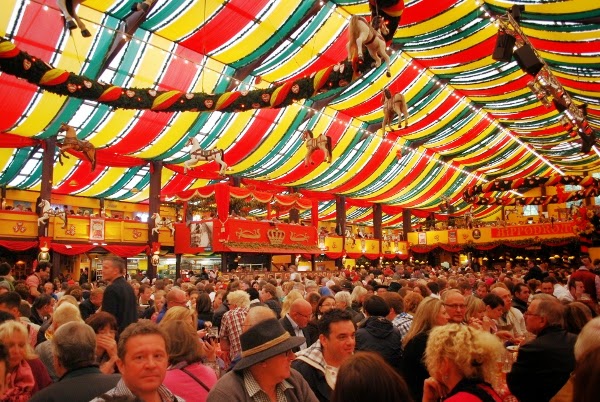 Reservations are highly recommended for larger groups who may have trouble finding spots at tables.  These reservations are available by the individual beer halls and their policies may vary.
Most often a fee is charged that is considered to be a deposit for food and drinks. This typically equates to several hundred Euro, or around one meal and two drinks per person for a large group.
But for those who are traveling with a large party, this may be the only way you get a seat at any hall and is a small price to pay!
As mentioned above, we had difficulties finding seats with a group of 4 without a reservation, but have heard from countless others who had no issue with only 1-2 people who were able to squeeze in with new found friends. 
As your group gets bigger and your time at Oktoberfest moves to the evenings and weekends, a reservation may be your only option.
Note – It is often recommended to make your reservation many months in advance, so if you are looking to do this route check out your booking options as soon as you plan on reserving your hotel.
4. Book Hotels in Advance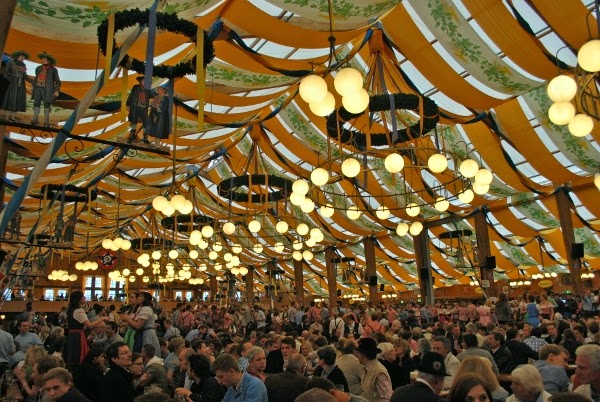 Prices at Oktoberfest are sky high. 
It is the one time of the year where all the hotels, hostels, and campsites are guaranteed to be completely full.  It is not unheard of to see prices of up to $300+ per night at budget hotels, $75-150/night per bed in hostels, and $50-75/night at campsites.
For the best prices, check out apartment rental sites like Airbnb at least six to eight months in advance.  The best rate we found for a private room in an apartment was $90/night while sharing the apartment with the owner. 
This was booked in January for a late September stay.
Three months later the cheapest apartment in similar setup was $150/night, still an incredible deal for a private room by Oktoberfest's standards!
After all, when you're already going to be spending a lot of money for your room, would you really want to be sharing a dorm or camp-site with other Oktoberfest partiers?  Only you can answer that question with the budget you have planned.
5. Oktoberfest App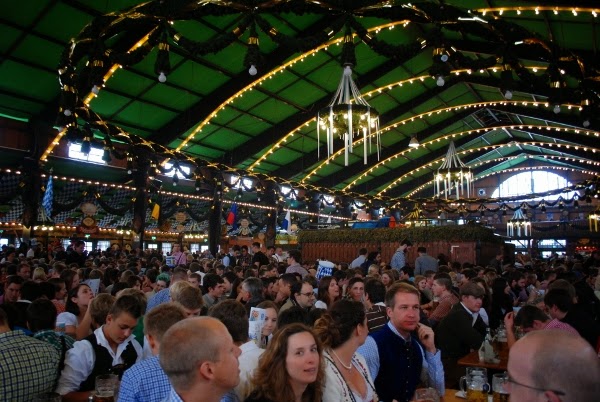 During our stay in Munich, we discovered the Oktoberfest app that was made by Oktoberfest.de.
This app has great descriptions of the beer halls, their offerings, and sizes as well as interactive features like beer counters, a blood alcohol calculator, and a German-English dictionary for popular terms you may find at Oktoberfest.
But the real perk of the App is a user voting system that displays whether or not a hall is open or closed at any given time. 
Within a few clicks, you'll have relatively up-to-date information about all the large halls at Oktobefest and will easily know where to head for your best chances of finding a seat.
Unfortunately, we did not find any wifi signals at Oktoberfest, so this app was only compatible with those who had a data plan in 2013.  We did check it on the free wifi in the public squares in central Munich and pushed our arrival time to the tents earlier as we saw they were filling up.
To find this application, search for "Oktoberfest" in the App store and download before you head out.
Tips for Everyone
In our opinion, these are some of the most fundamental tips we could provide to anyone heading to Oktoberfest.  Whether you drink a lot or a little is up to you.  
But these issues will affect every single person who visits the festivity and is something you should be thoroughly prepared to face when you venture to Munich for the party.
Have you been to Oktoberfest?  What are your top tips to give to the next batch of travelers who head to this annual party?  Comment below to let us know!
While you are in Germany celebrating Oktoberfest, make sure to try these three amazing German meals!  You won't regret it.
Keep on reading about Europe! Check out more of our articles with topics such as Buda and Pest or the Rila Moanstery of Bulgaria!
Book a Train Ticket in Europe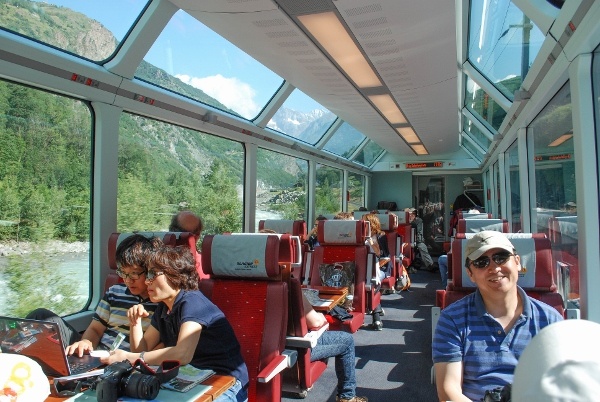 Want to learn more? Check out our Omio review!
About Jeremy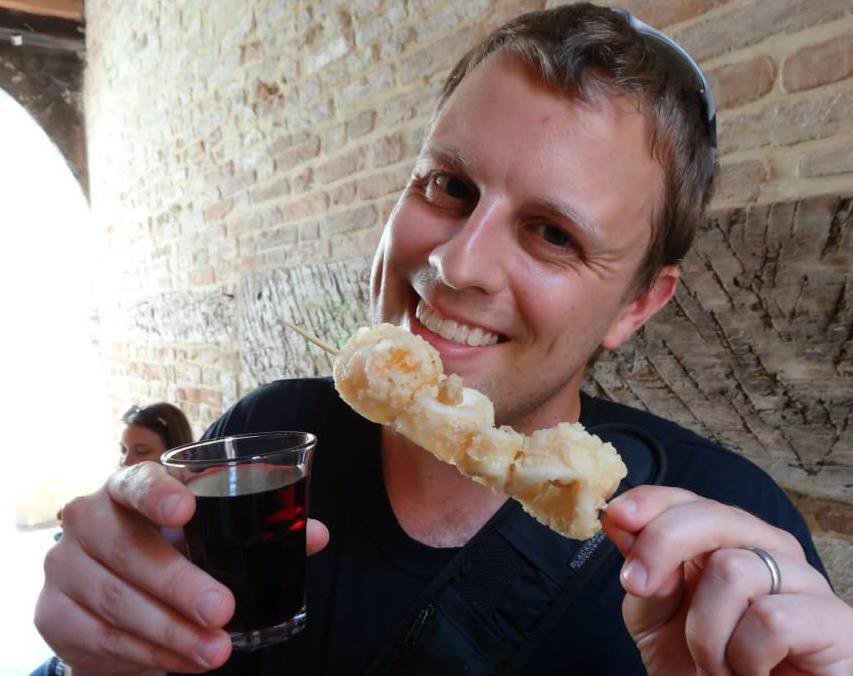 About the Author: Jeremy is a full-time travel writer based in Pittsburgh and primary author of this site. He has been to 70+ countries on five continents and seeks out new food, adventure activities, and off-the-beaten-path experiences wherever he travels.