Last Updated on September 14, 2020 by Rylei
Disclaimers: Our site uses demographic data, email opt-ins, display advertising, and affiliate links. Please check out our Terms and Conditions for more information. Listed prices and attraction details may have changed since our visit and initial publication.
I decided to travel to Antarctica based almost solely on the beautiful pictures of icebergs on a friend's Facebook page- before realizing it was actually Iceland that was photographed.
So you can imagine how much research I put into figuring out how to visit Antarctica before I finally sailed to the ice continent. On a ship of 176 passengers, it's safe to say I was the least prepared person on board; but for once I actually learned from my mishaps.
If I could do it all over again, the following are the things I would do differently.
The Drake Passage Crossing to Visit Antarctica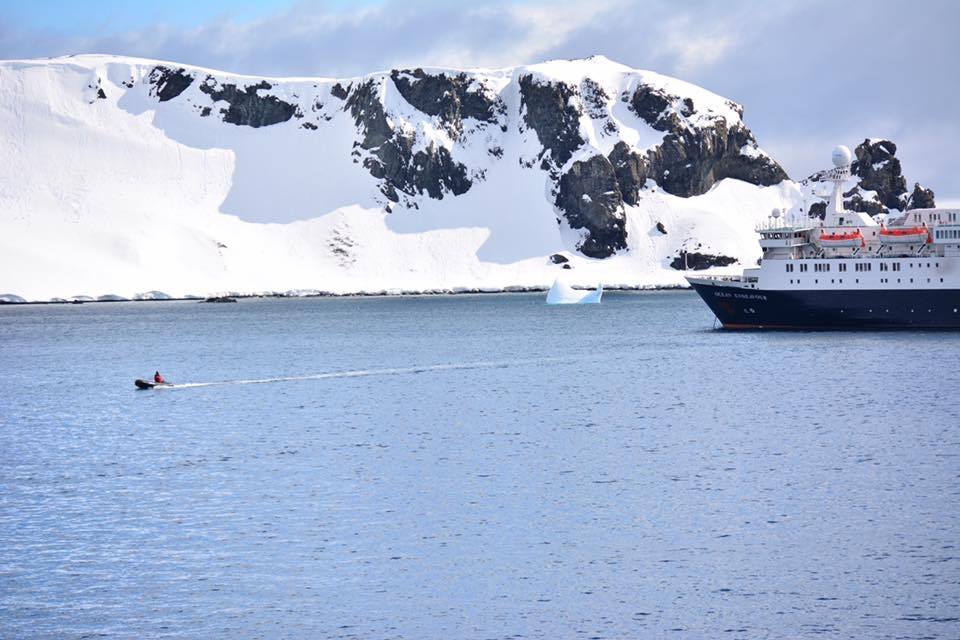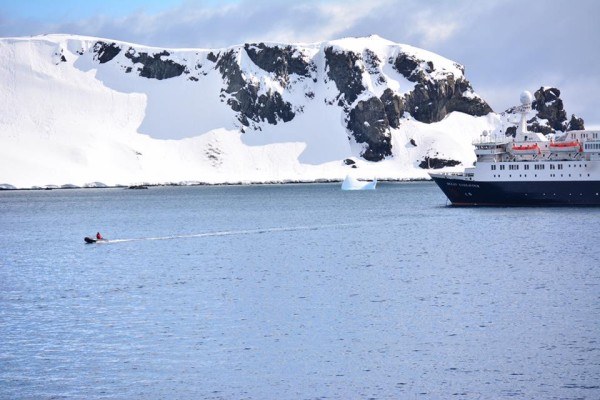 The Antarctica cruise ship doctor had cautioned us to take sea sickness tablets before we felt any effects of the tumultuous waters. I had not bothered with tablets because I've never experienced any ill effects.
This is naive thinking, and in the future I will come stocked with an arsenal of medications.
Luckily, the doctor had an emergency stash available. Unluckily, I had a bad reaction to the first dose that resulted in nausea (the irony..), slurred speech, incoherent thoughts and overwhelming exhaustion. After I passed out for several hours, I learned the crossing was actually rather uneventful.
On the way back, I voted strongly against taking any medications. This was the worst decision I made on the trip, as we had a brutal crossing. My eyes popped open at 6am as everything in our room that wasn't nailed down went crashing about. Walking was near impossible. Every time I sat up I was convinced I would be sick.
I eventually staggered out of my room and up to the main deck to watch the horizon, before someone called the doctor. I vaguely remember threatening to throw myself overboard if I didn't get some help immediately, taking a different set of pills, and passing out in my room to sweet abandon.
That said, I was unconscious slightly more than thirty hours. I missed an entire day and four meals.
My suggestion would be to pack different kinds of medications and be aware of your reactions to them. Neither experience was pleasant.
You'll Be Hot and Cold on Antarctica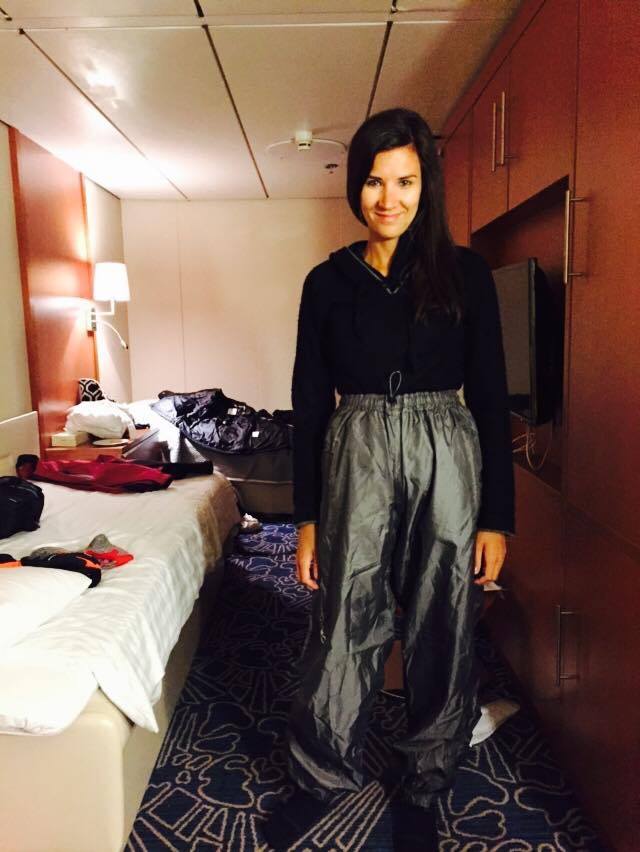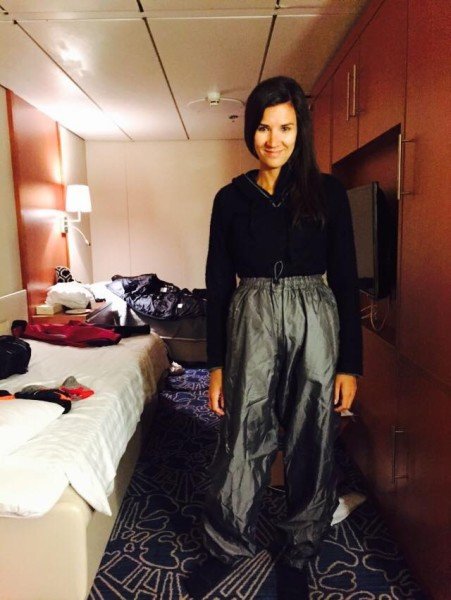 There's some apparent misunderstanding that Antarctica is -40C/F. Chicago in winter is a lot colder than Antarctica in summer.
In fact, we rarely hit below freezing at any point on the continent, except when caught in strong winds. The company I went with provided wonderful polar parkas for us to use and keep. Thus, my top half was always warm to the point of being overheated.
By the time everyone suited up on the ship and waited to get off of it, we were all sweating. That sweat turns instantly cold on the continent, leaving you in some weird purgatory of being too hot and too cold at the same time.
Because I am backpacking with a limited wardrobe, I arrived in Argentina with a hat. That is all. I had to pick up waterproof pants and gloves with my limited Spanish vocabulary, which generally ended with me being directed to the scuba gear and a "no, not that kind of waterproof" conversation.
For those that aren't backpacking, I suggest doing a lot of research on what you'll actually need for the trip. It's far less than what you think you'll need, however.
To be honest, I just wore half the clothes I owned under the pants and park – yoga pants, jeans, wool sweaters, and so forth, and I was plenty warm. Where I suffered was in my extremities. My fingers did not keep warm in my sort-of-waterproof thin gloves and even wearing three pairs of heavy wool socks didn't stop my toes from aching.
My windburned face is testament to the need to bring some sort of face covering, even if it is just a scarf.
Prepare for the Unexpected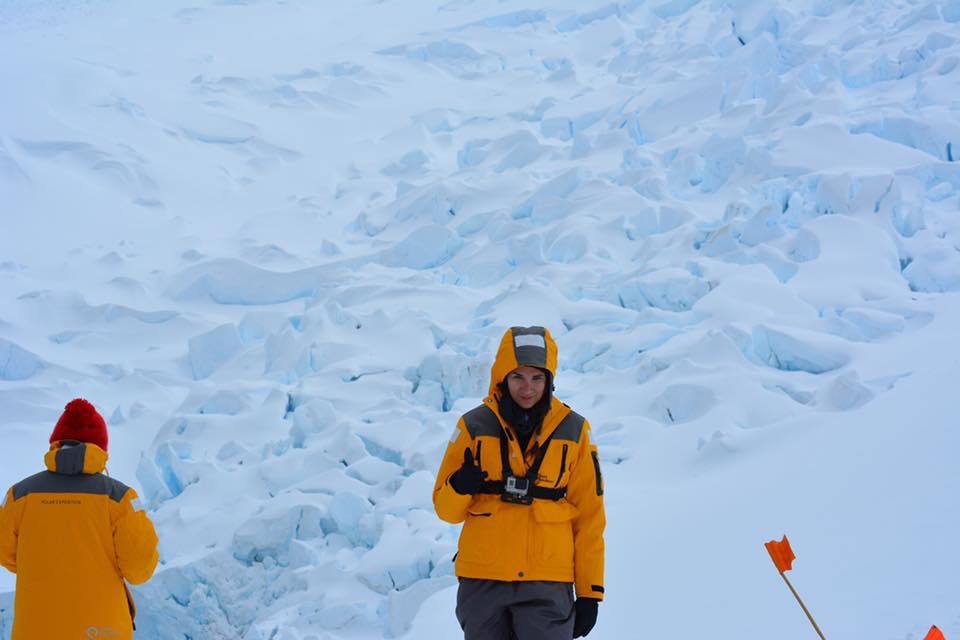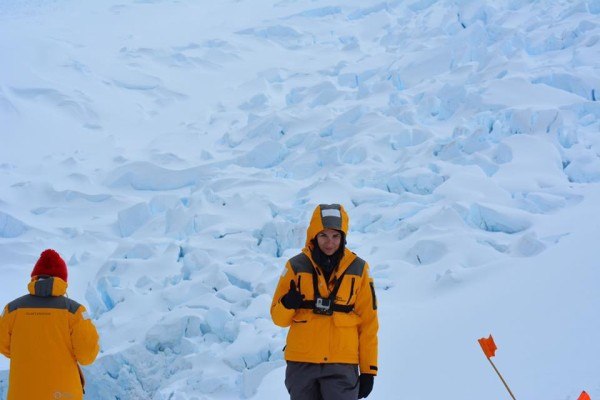 Before you go, you'll receive an itinerary. I cannot stress how much this is an intended itinerary and may now even closely resemble where you go or the Antarctica activities you will enjoy.
We had to abandon three different planned stops out of about six because of wind and ice conditions. Be willing to go with the flow, and realize while you may not see everything you had your heart set on, you'll still be witnessing magic.
We had to skip the post office and Port Lockroy because they were still surrounded by ice. Despite the fact none of the stops are guaranteed, I witnessed several people harassing the expedition staff about not being able to send their postcards or stamp their passports. I wanted to throw things at them.
If any one thing is incredibly important to you and vital to your enjoyment of the Antarctic experience, make sure you pick a time that it is more likely to be guaranteed. In that particular case, midsummer would have almost certainly guaranteed a stop at the post office, but all the snow conditions and penguin nesting would've been absent.
Prepare to Fall in Love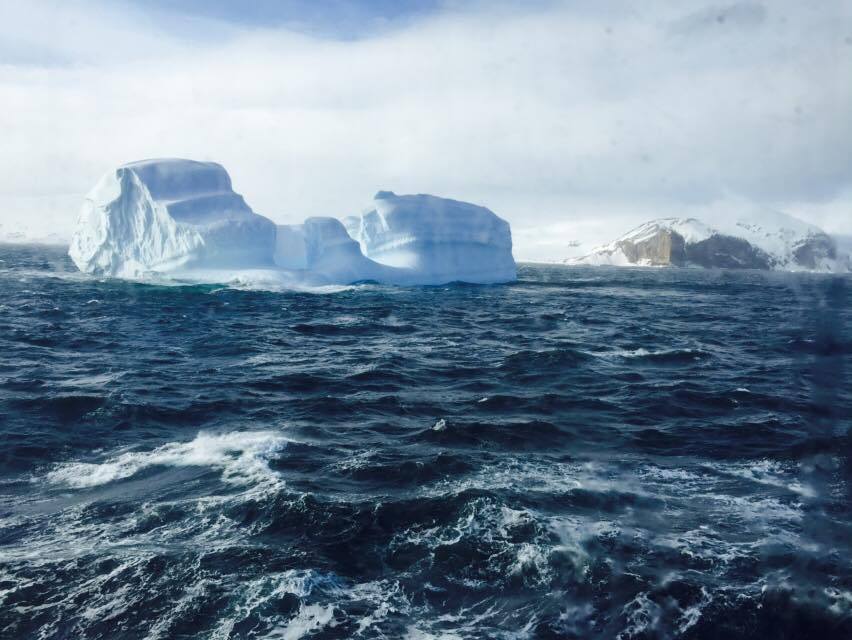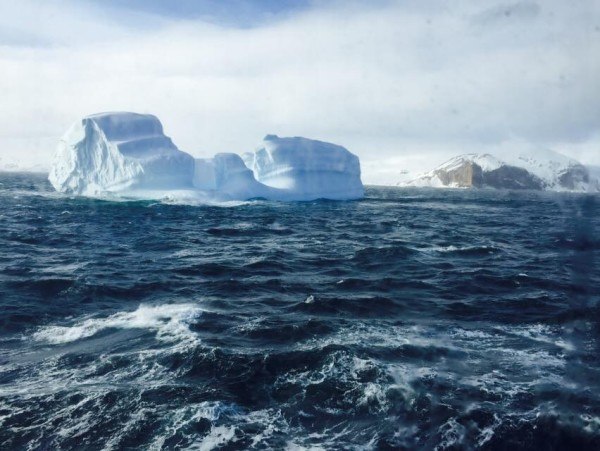 I hate cold. I hate snow even more. Even if I had been a snowbunny, I don't think I could have ever expected to fall so wholeheartedly in love with Antarctica. The beautiful landscapes, the ridiculous penguins in Antarctica, the magic – it will take your breath away.
Despite the expense, the distance, the cold and the seasickness it is so incredibly worth it. Now that you know how to visit Antarctica effectively, don't make the same mistakes I did!
Thinking of taking an Antarctic cruise? Check out tours by G Adventures and get planning today!
Looking for more things to do in Antarctica? Why not try stand up paddle boarding! Read more at the previous link.
About Rylei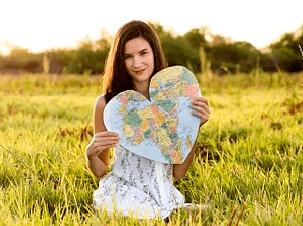 About the Author: Rylei took a trip around the world from 2015 to 2017 and shared her experiences here and on her former blog. She got into adventures such as visiting Easter Island, exploring Antarctica, going on safari in Africa, and more.