Last Updated on December 2, 2022 by Jeremy
Disclaimers: Our site uses demographic data, email opt-ins, display advertising, and affiliate links. Please check out our Terms and Conditions for more information. Listed prices and attraction details may have changed since our visit and initial publication.
You've decided to go on a safari in Tanzania. Excellent, you are going to have an amazing time! Now you are left with a much harder question- how many days should you go on a Tanzanian safari?
To us, this is probably the hardest question of all because there is simply far too much to see in this country. How much time you decide to spend on your visit has many caveats worth thinking about.
While the best answer is simply "as much time as you can possibly give", simply stating that and walking away would be doing you a disservice. So in this one, we thought we'd break down some of the most important elements you may want to consider to ensure you have enough time to enjoy your safari around Tanzania!
Note: We are only discussing

minimum nights

required in this analysis. If you want to increase your odds of spotting a rare animal, like a black rhino at Ngorongoro or a river crossing in the Serengeti, you may want to add on more days in those respective locations. We got lucky on both, but many others did not. But on the flip side, it took us dozens of game drive outings over six countries to spot a leopard and cheetah. Nothing is guaranteed on safari and the more time you can allow yourself the greater your odds of success will be.
Tanzania Has Many Parks to Consider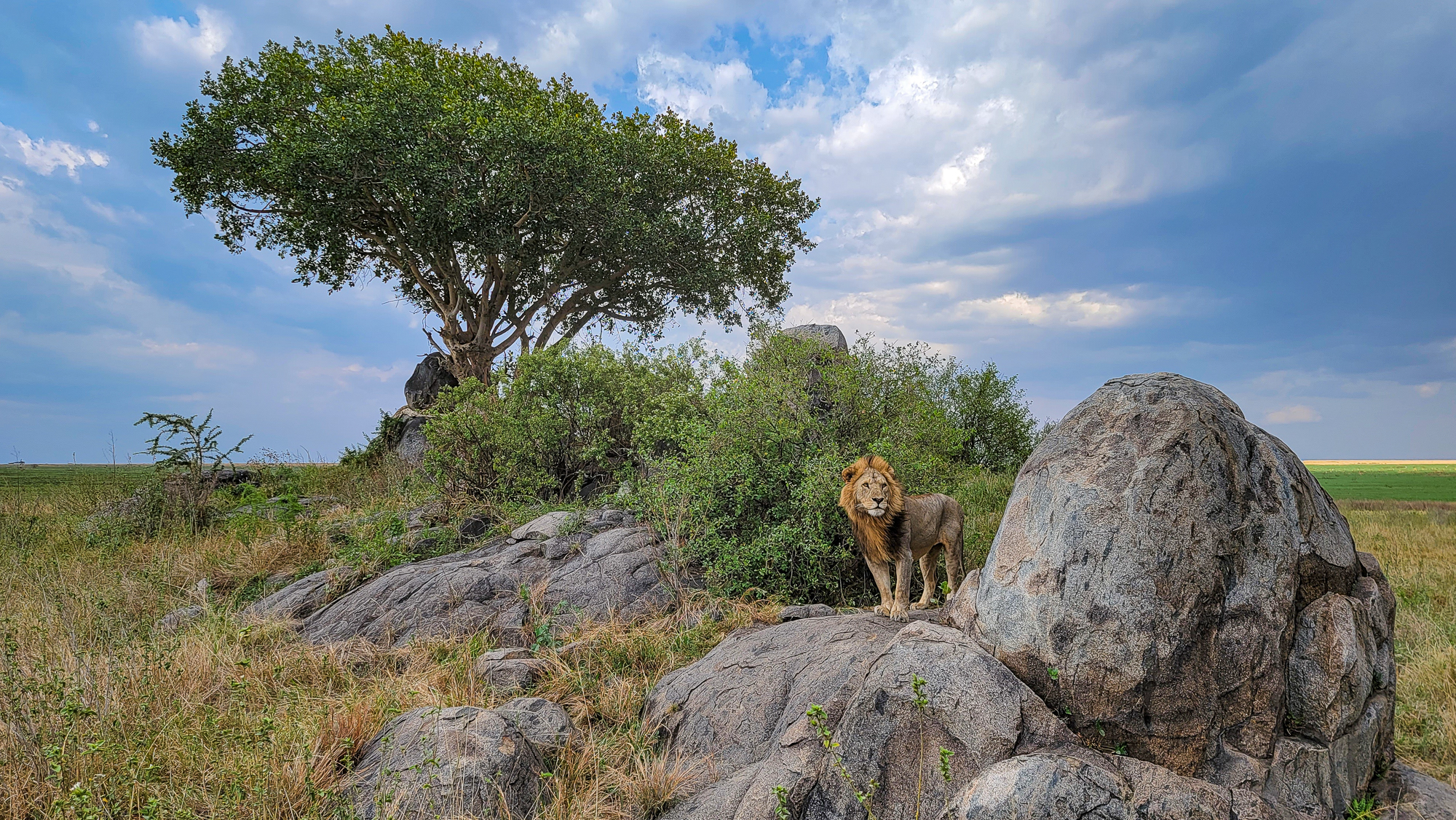 While your initial reason for wanting to visit Tanzania is likely to explore Serengeti National Park in great detail, it is worth pointing out that there are a number of truly amazing parks in northwest Tanzania that you can build into your itinerary after flying into Kilimanjaro International Airport.
Beyond the Serengeti you may want to consider visiting Mount Kilimanjaro, Arusha, Tarangire, and Lake Manyara National Parks, plus also Lake Natron and/or the Ngorongoro Conservation Area to name a few. (Note that there are many other national parks within Tanzania, but these are all easily accessible on a typical safari loop in the north with a private driver.)
Some of these parks can be enjoyed in less than one day- a night safari in Lake Manyara and one-half day in the Ngorongoro Crater were both plenty for us. But we admit we got quite lucky in seeing four rhinos in a single outing in the latter park. Larger parks, like Serengeti and Tarangire, should have two, three, or even four days to explore in earnest (but we'll talk more about those reasons later).
Suffice it to say, at a minimum you'll want to allocate one night in each park you decide to visit to give yourself a base amount of time to explore. So for us visiting Serengeti, Lake Manyara, Tarangire, and the Ngorongoro Conservation Area, that was a minimum of four nights to start before adding on additional nights in the larger parks as well.
Long Driving Distances Require Additional Nights
From there, while driving distances are not terribly long as the crow flies, the roads in Tanzania outside of the Arusha region are not of the best quality. This means that your driver is unlikely to be traveling at sufficient speeds as you would otherwise expect (and Google's estimated times were unrealistic, too).
To go from the Ngorongoro Crater to the entrance of Serengeti National Park takes over two hours despite only being about 40 miles away. But from there you may be driving another three or more hours to reach your lodge for the night. But in this case, the time increases substantially as you are technically going to be on a game drive in the process (with max driving speeds reduced accordingly).
While it is a nice perk that driving into and out of the parks presents animal-viewing opportunities, it is unlikely that you can travel between any two close parks in less than four to six hours as a result- and that is during good weather.
So, as a rough rule, you may want to add one night for every day you want to travel between parks like Arusha to Tarangire, Tarangire to Lake Manyara, Lake Manyara to Serengeti and/or Ngorongoro, or Ngorongoro to Arusha to name a few- especially if you want full day game drives at both spots. If you do a couple of half-day options, as we did at Ngorongoro and Lake Manyara, you may be able to combine the travel and overnight stays mentioned above into one night- but be prepared for a lot of car time in these instances.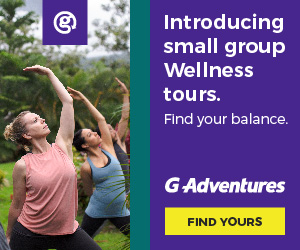 We share our itinerary at the end of this post and you'll be able to see how we leveraged half-day visits to minimize additional nights on our route.
Some Parks Are Best Done With Multiple Days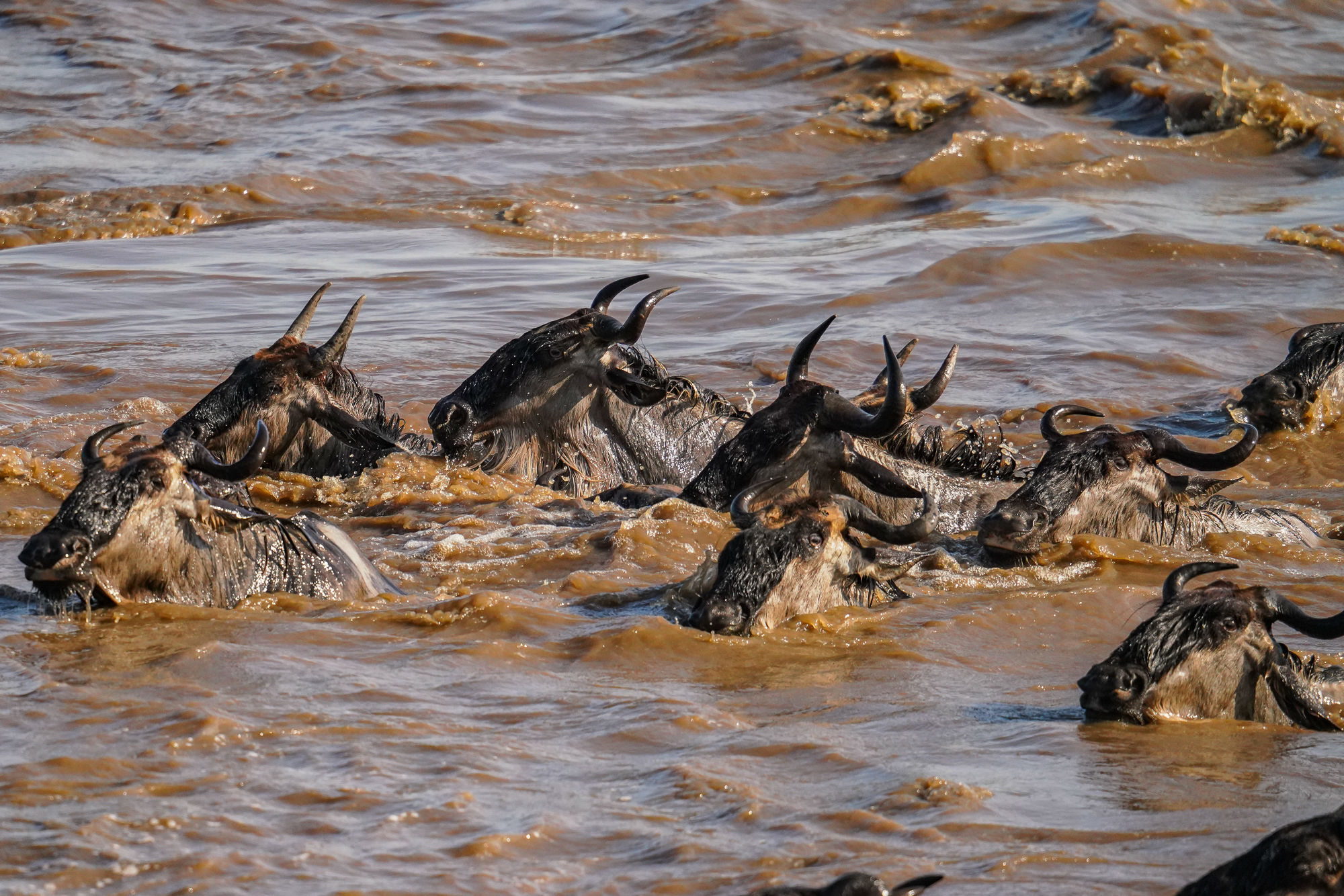 Now, up until this point we've highlighted that some parks can be thoroughly enjoyed in less than a day. But there are others that you, without a doubt, should plan for more time to explore.
The two parks where we think it is crucial for multiple nights is Serengeti National Park and Tarangire National Park.
Serengeti National Park is a bit easy to elaborate on, if only because a park that is half the size of Belgium needs appreciable time to explore. If you are traveling to Tanzania to go on safari, particularly in part because of the Serengeti, it would be incredibly unwise only to spend one night there. Do not do this under any circumstance. You will see why after we explain the layout of the Serengeti.
You'll likely enter in the south, which is a vast plain that can either be home to the migration at certain times of the year or, in all honesty, practically nothing. From there, most visitors will make a fairly long drive to the central Serengeti for an overnight stay where we had most of our wildlife action, hot air balloon ride, and more. For our early September trip, we wanted to try and catch a river crossing in the northern Serengeti which took several more hours of driving (and one more overnight) to reach plus a third night to enjoy the region proper before making the long drive back south, out of the park, and onward to our next destination.
This was three nights inside the park and was the minimum necessary to cover the distances to reach the north. Would two nights have been sufficient had we only stayed in the central Serengeti? In all honesty, yes, it is possible. But we also loved the Serengeti so much that we almost wish we had four nights in total, but you can see how depending on if you drive to the north or not you should be looking at two to four nights for this park on its own to start.
Tarangire, on the other hand, was a much smaller park that could be enjoyed with one night but is the kind of place that is so packed with animals (particularly elephants), that you simply will be awe-inspired and wish you had more time here. We spent two nights here at the behest of our tour company without knowing any better and honestly it was the absolute minimum we would suggest for all visitors. The park is simply stellar.
In all honesty, we probably should've made a multi-country safari out of this trip as we were practically at the border with Kenya when in the northern Serengeti.
Don't Forget Cultural Tours and Non-Safari Activities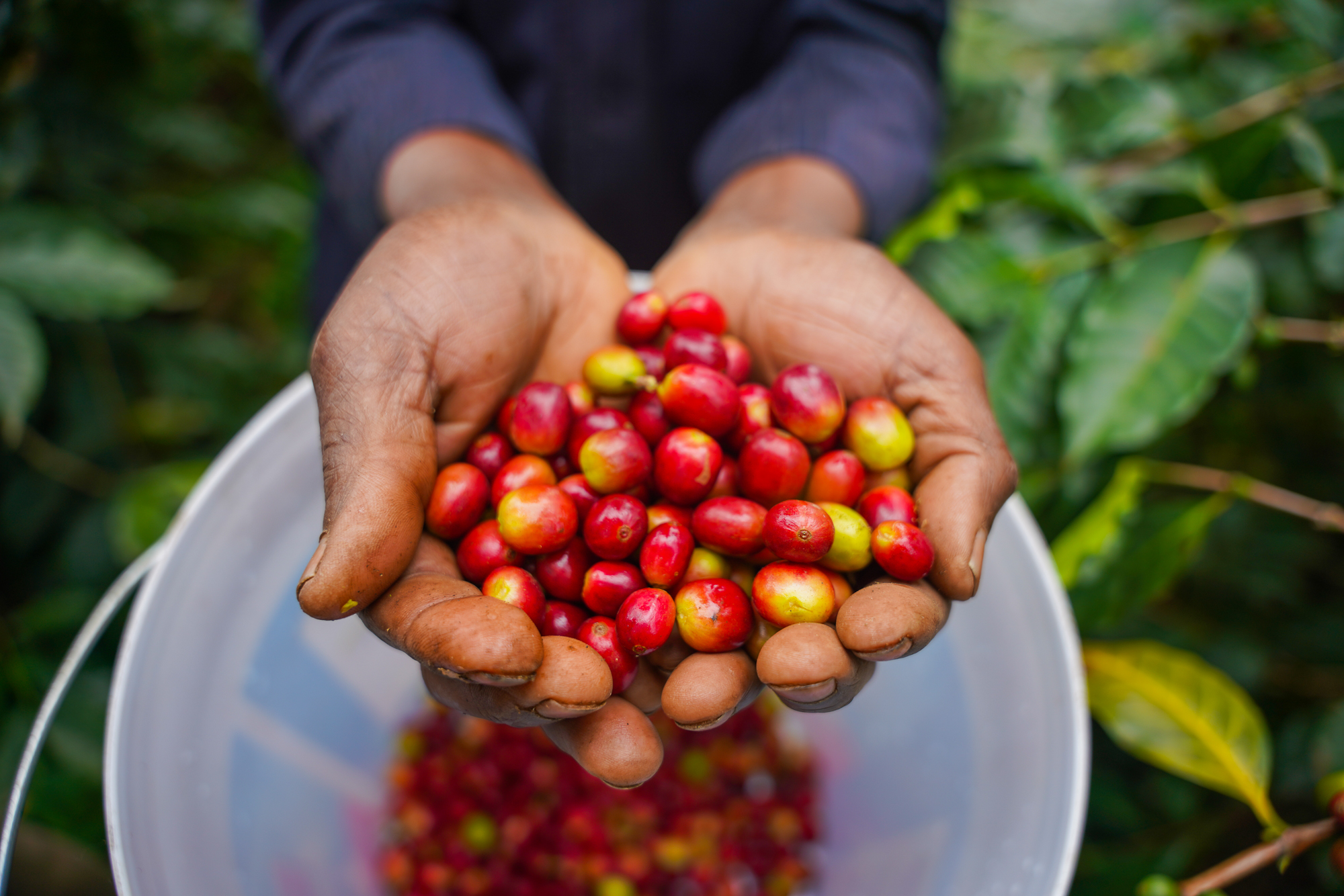 You could take the above and use it to craft a rather nice itinerary for your trip, but we'd be remiss if we did not mention that you should also plan for a night to consider other activities in Tanzania that are outside of animal-based game drives.
For us, this was going on a cultural tour with the Chaga people near Moshi to check out their coffee farms first and foremost. But maybe you want to go on a hike around Mount Kilimanjaro, stop at a Masaai village, take another cultural tour near Lake Manyara, visit the archaeological museum at Olduvai Gorge between the Ngorongoro and the Serengeti, or more.
Or maybe you have an early/late arrival/departure that may warrant one more overnight as well. Our arrival flight to Kilimanjaro Airport landed at about midnight, and our departure flight was at about 3 AM as well- both of these required extra hotel nights added onto our itinerary. (The latter was after a long drive back from Ngorongoro and we only were in our hotel for about six hours to have a nap, eat, and freshen up a bit before going to the airport.)
The main takeaway here is that all of these points will add time to your itinerary, and some of them may warrant an extra night's stay depending on how involved the activity is and whether it can be done while traveling between parks.
Our Tanzania Safari Itinerary for Reference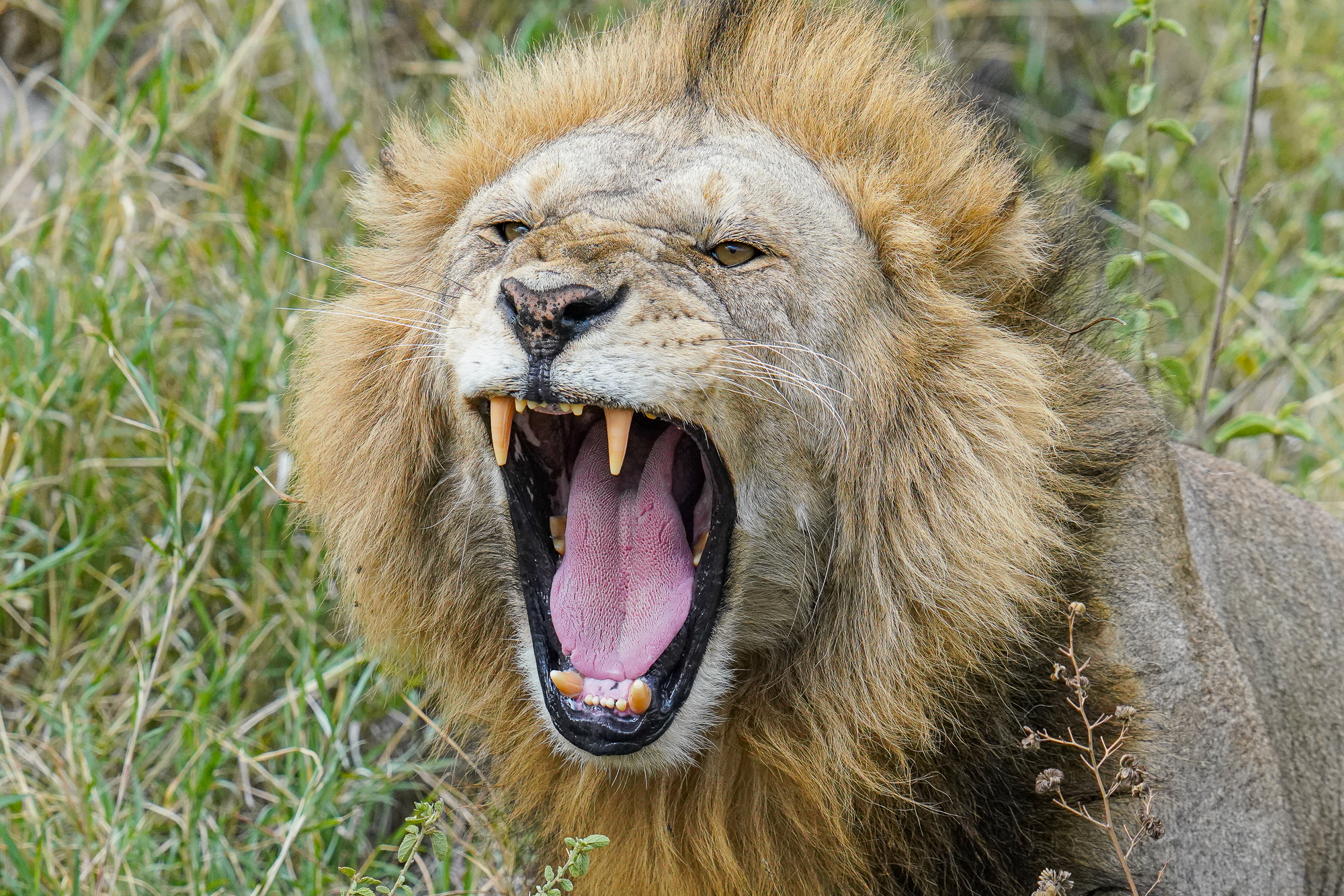 Ultimately, the above thoughts are designed to help you have the best time on safari in Tanzania without going too crazy on long driving days. If you are working with a custom tour company for your visit, odds are good they'll be able to give you additional tips on combining overnights to save time and where you may want to add more for the best experience.
When in doubt, the answer is always to add more time if you can afford it. If we had the budget and availability we would've easily added more nights in Serengeti (north or central) and Tarangire, plus more time to enjoy the Kilimanjaro region as well.
All that being said, the above is what went into our itinerary:
Day 1: Overnight Near Kilimanjaro Airport (12 AM arrival)
Day 2: Cultural Tour in Moshi and 2nd Overnight Near Kilimanjaro Airport
Day 3: Drive to Tarangire and Overnight in Park
Day 4: Full Day Tarangire and Overnight in Park
Day 5: Drive to Lake Manyara, Cultural Tour, and Night Game Drive
Day 6: Drive to Central Serengeti with Stop in Olduvai Gorge
Day 7: Hot Air Balloon, Game Drive in Central Serengeti, Drive to Northern Serengti
Day 8: River Crossing in Northern Serengeti plus Game Drive, Overnight in North
Day 9: Game Drive to the Southern Exit of Serengeti, Overnight in Ngorongoro Crater
Day 10: Game Drive in Ngorongoro Crater, Drive to Arusha, "Overnight" in Arusha for 3 AM flight
As you can see, we visited four parks with three, two, one, and one overnight (Serengeti, Tarangire, Lake Manyara, and Ngorongoro respectively). In the latter two parks we only had time for shorter game drives (~3-4 hours) and this allowed us to combine our travel days as mentioned above. Their central location between the two larger parks helps break up the drives considerably if you use them as a quick stopover. So while we wish we had full days at each, using these stops strategically helped us see more in a slightly more compact itinerary.
You can also see where there could be ways to cut the itinerary even more.
Perhaps you do not take a cultural tour in Moshi and go straight to Tarangire. That could cut out one night. Or perhaps you do not visit the northern Serengeti because the migration is not there at the time of year you visit. While we'd say allocate another night in the central Serengeti in this instance, that could cut out another night in a pinch. Maybe you have better flight times and do not need extra overnights as we did and can cut out a night that way. Or maybe you opt for a long driving day to or from Ngorongoro and skip out on Lake Manyara. Another night could maybe be saved there, too.
But just because you can visit Tanzania on a shorter itinerary doesn't mean you should. We always will advocate for more time if you can allow for it– especially in the Serengeti and Tarangire.
One Final Way to Save on Time – Fly Between Parks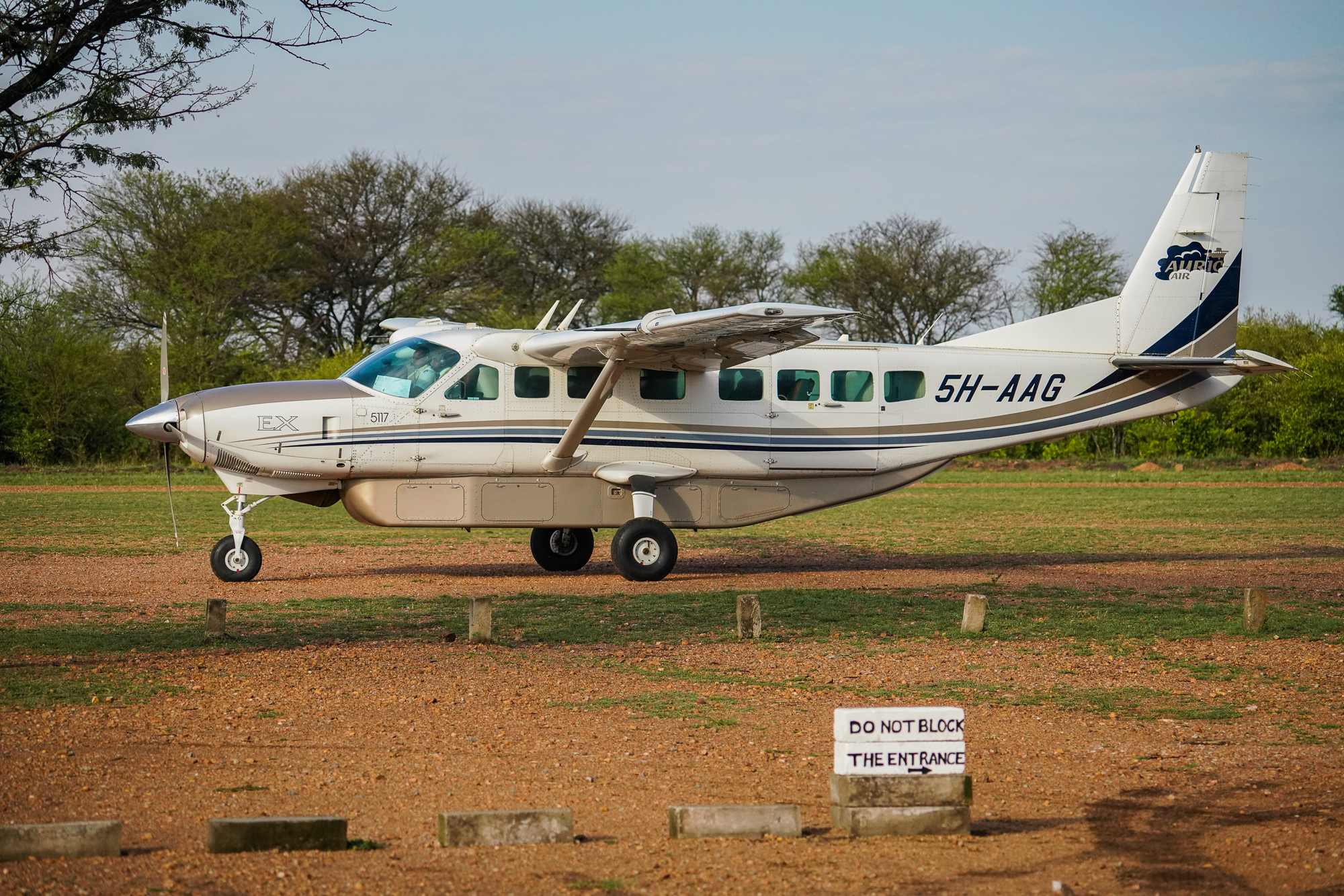 Finally, it is also worth noting that many of the national parks in Tanzania have bush airports where small planes can land for visitors who want to fly in.
Instead of 10+ hours of driving from Arusha to the northern Serengeti, for example, a flight could save a fair bit of that time. If your route then became one-way instead of a loop, odds are good you could save an overnight stay at some point in your itinerary as well.
Ultimately, the only reason we did not fly to the northern Serengeti on our trip is that the average per-person flight cost was more than our daily per-person spending outright. So at that point, we decided that we didn't mind backtracking within the Serengeti for our return drive as a good portion of that extra time doubled as a game drive!
But if you are especially limited on time and have an appreciable budget for your safari, discussing internal flight options with your safari company could help you maximize your experience ever-so-slightly. In a pinch, this can help free up a day if money was no option.
Overall, the above points only cover the minimum amount of time you would need to properly go on safari in Tanzania. While it is entirely possible to craft a much shorter itinerary by cutting out parks, flying on expensive bush planes, and more, in many cases this will come at a detriment to your safari experience. From there, if you have more time you may want to consider climbing Kilimanjaro or enjoying some beach time in Zanzibar, too!
But as far as a Tanzanian safari is concerned, if you are struggling between adding more time or not in any given park, take the extra night if you can justify the time and cost. No one complains about having too much time on safari in Tanzania, only less, and that is all there really is to it.
How many days did you spend on safari in Tanzania? What did you think of your itinerary overall? Comment below to share!
Want to add on Zanzibar to your trip but have no idea how much time you need there? We break down how much time is needed on Zanzibar here!
About Jeremy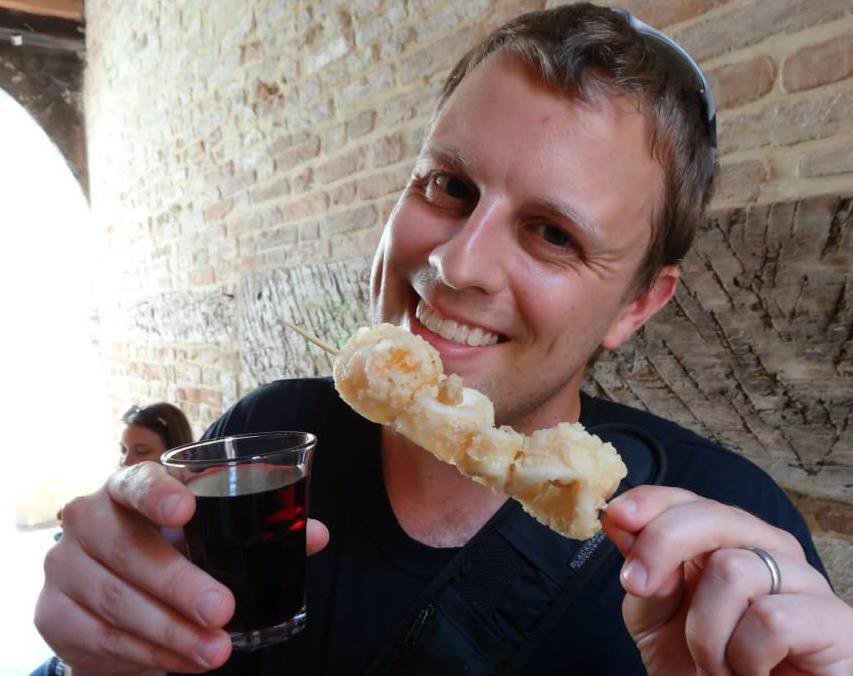 About the Author: Jeremy is a full-time travel writer based in Pittsburgh and primary author of this site. He has been to 70+ countries on five continents and seeks out new food, adventure activities, and off-the-beaten-path experiences wherever he travels.