Last Updated on February 7, 2021 by Jeremy
Disclaimers: Our site uses demographic data, email opt-ins, display advertising, and affiliate links. Please check out our Terms and Conditions for more information. Listed prices and attraction details may have changed since our visit and initial publication.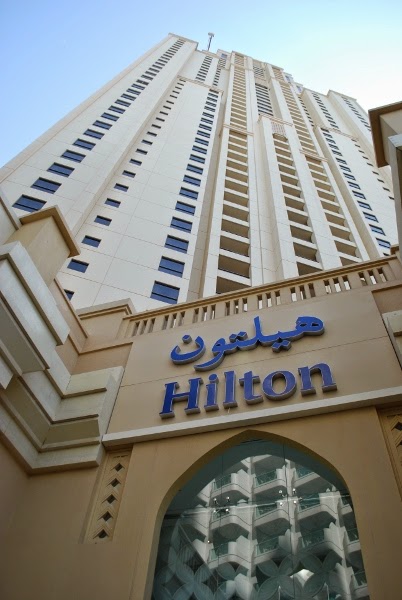 Before leaving for our long-term trip, we opened up two Hilton Citi and two Hilton American Express credit cards in order to have an upgrade in accommodations for several nights during our travels.
We spent several months using the cards to meet the minimum spending limits to get the sign-up bonuses, and even used the Citi affiliated cards as our primary card during the trip to rack up a substantial amount of points.
But does opening four Hilton reward credit cards, two with a $95/year annual fee, really save you money on a long-term trip?
Let's find out.
How Our Points Run Turned Out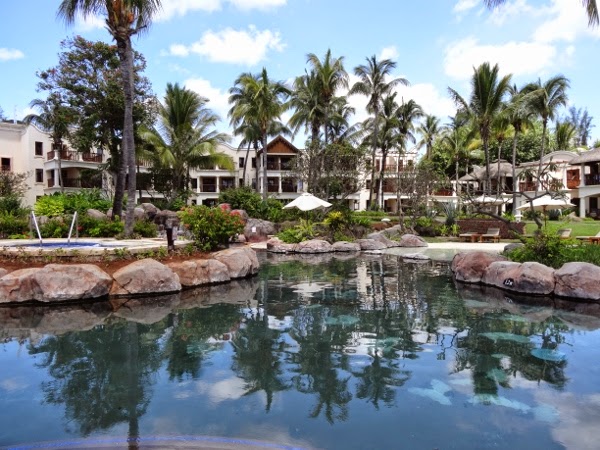 During our 465 day adventure around the world, we redeemed 6 weekend night certificates and 280,000 credit card points to stay 13 nights at Hilton properties in Croatia, the United Arab Emirates, Mauritius, and Colombia.   From a beach front resort in paradise to a three-bedroom suite in one of the most expensive cities in the world, we had some pretty luxurious hotel stays.
It is all well and good that we can say we used points to stay in nice hotels.  But at the end of the day there is only one thing we're interested in: are the credit cards worth it?  For that we need to evaluate what the cards gave us to determine their true worth.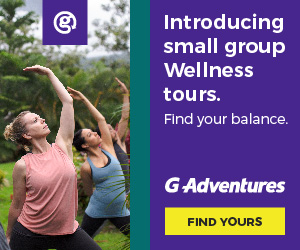 A summary of our stays can be found below.  Each hotel is listed with the points we spent for the booking, the value we received, and the savings offset we enjoyed.  To read our reviews of each property, click the link in the hotel name:
The first figure worth noting here is the value. Wow, we received just under $5,000 in hotel stays by using our credit card points!   But instead of using that number to entice you to open hotel branded credit cards, we have to be honest: we would never have paid that figure ourselves on this past trip.
Looking at the True Savings Figure
When it comes down to it, there is no way I would have paid $700/night for a room at the Hilton Dubai Jumeirah Residences.  $200/night in Mauritius is stretching it, but that at least falls into a category I would have considered had we been traveling on a regular vacation.  But on our long-term trip, the amount we would have spent in each of these cities was far lower- on the order of $40 to $100 per night.  So to really judge these credit cards, we're going to have to look at our "savings offset."
How do the cards help with the money we would have otherwise had to spend?
There are the hotel nightly rates, naturally, but having gold status through our Hilton Citi card also got us free breakfast every morning and access to the executive lounge at night.  Since the Hilton brand likes to operate these as monstrous, all-you-can-eat style buffets, we'd be lying if we didn't say that the amount of food we ate offset a lot of extra spending as well.
In the end we estimate our true savings offset to be around $950.
Compared to $190 in fees for having the cards open for one year (or even double that if you have the cards lapse one more year), and you still have a pretty nice savings that could be put towards several days of additional travel.
Are Hotel Cards Worth It?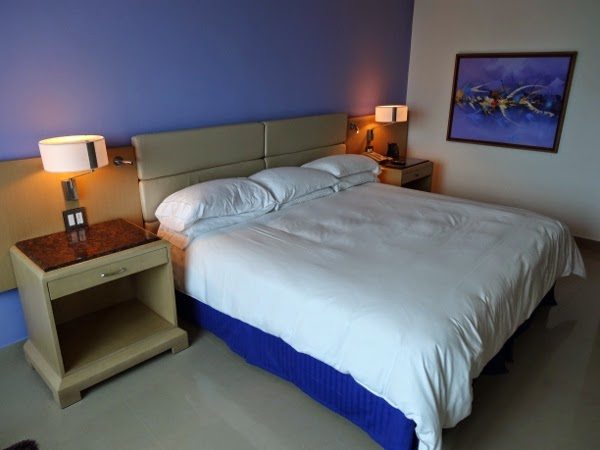 To me, spending $190 or even $380 in fees to open credit cards to save $950 in spending is a no brainer.  The $5,000 value for the upgraded rooms was just a bonus perk that really made the effort worthwhile.
Unfortunately, to make this work we had to open up four cards in total (two each).  If you are not prepared to juggle different account log-ins and hitting the minimum spending requirements then the perceived value goes down a lot.
Likewise, only having one card also has potentially negative effects.  Is that $95/year fee worth it to open a card with gold status and the ability to get two free weekend certificates anywhere in the world?  I'd say so.  Is opening one American Express card to get 40,000 to 60,000 points worth it just to receive one night free (and maybe only offset $40?).   Not really.
In this particular case we gathered a lot of points purely due to the number of cards we had as Angie and I both opened the same cards.  For solo travelers it may not be worth the effort as the work required to generate enough points for a multi-night stay increases substantially.
What Are We Doing With Our Cards Now?
Now that our hotel points are completely used up, you may be wondering what we're doing with the credit cards.  Unless you plan to keep using one of the cards as your primary to bring in points, it is silly to keep extra cards that have annual fees.  In our case we had four Hilton affiliated cards that we had to decide what to do with and if it is really worth it to keep two that charge $95/year.
In the end, we are going to cancel our American Express cards.  Although there was no annual fee, we never used the card after the initial spending requirement.  We could have kept this card just to increase our overall available credit limit to make it look good on our credit report, but our limit was high enough as it is and we wanted the convenience of cutting out yet another website log-in to remember (really when it comes down to it, this was the deciding factor).
For our Citi Hilton card, we decided to keep it for now.  The $95/year fee for both cards is worth it to us to keep the coveted gold status which gets free upgrades, free wifi, breakfast, and access to the Executive Lounge when available.  Even if we only stay at a Hilton one or two times per year, this fee will easily pay for itself.   Throw in the weekend night certificate perk for spending $10,000 in a calendar year and we could easily have a nice upgraded weekend on a vacation for no extra spending.
Have you ever opened hotel credit cards to rack up points to travel?  If so, let us know what you did by commenting below! 
About Jeremy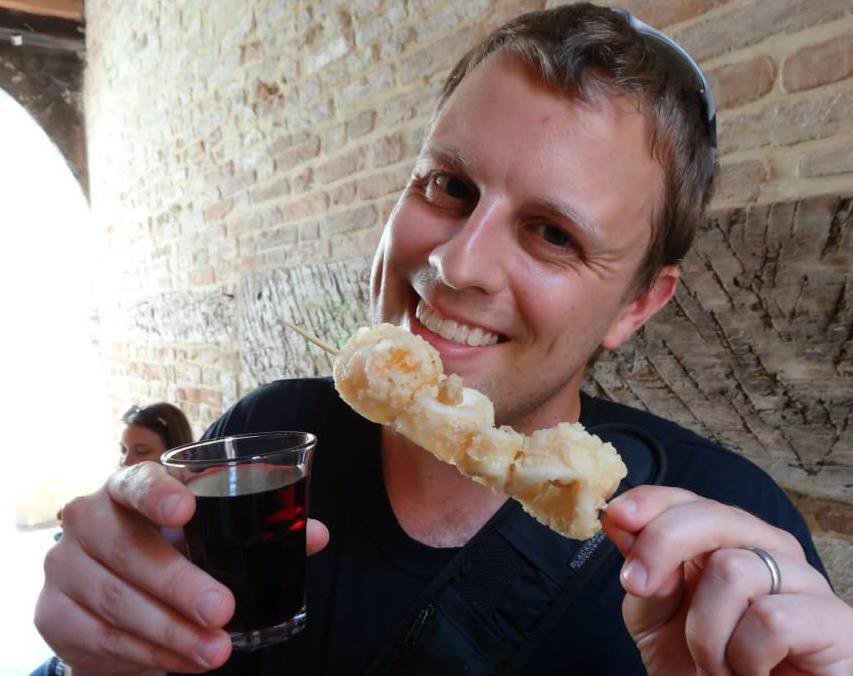 About the Author: Jeremy is a full-time travel writer based in Pittsburgh and primary author of this site. He has been to 70+ countries on five continents and seeks out new food, adventure activities, and off-the-beaten-path experiences wherever he travels.