Published by Jeremy. Last Updated on August 14, 2022.
Disclaimers: Our site uses demographic data, email opt-ins, display advertising, and affiliate links. Please check out our Terms and Conditions for more information. Listed prices and attraction details may have changed since our visit and initial publication.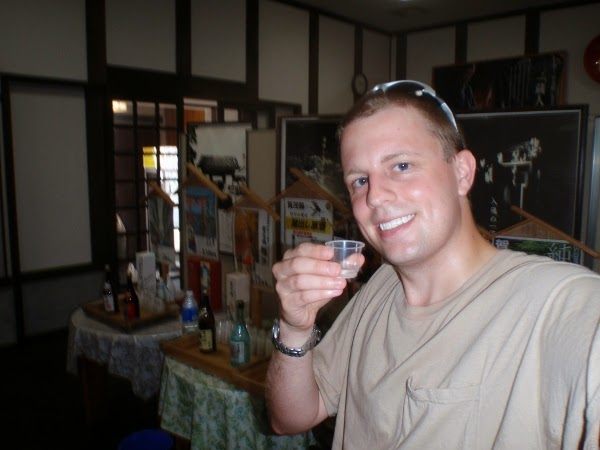 The favorite alcoholic beverage in Japan is most definitely the iconic drink known as sake. Fermented rice in pristine mountain water make up this drink of choice which can range in price of up to $100+ per bottle for the finest choices. The city of Saijo, 35 minutes by JR outside of Hiroshima, is said to produce the finest sake in all of Japan and boasts an impressive 10 breweries! Even more stunning is the fact that 8 of them are within a 45 minute walking path of each other starting and ending at the railway station and offer free tastings for visitors. So in an effort to find my favorite sake and put my liver to the test, I visited Saijo for a mass sake consumption marathon.
The Best Little Village in Japan
While the maps that are given out at hostels and online suggest that the breweries are close together, as little as a 1 minute walking distance apart, it is hard to fully grasp their true proximity. Each brewery in the city of Saijo is evident by a large chimney smokestack that has kanji text going down the sides. A view in any given direction will produce no less than 2 to 3 smokestacks regardless of angle. Within 5 minutes of talking to someone at the information building in the city, I was at my first and most favorite brewery in the area.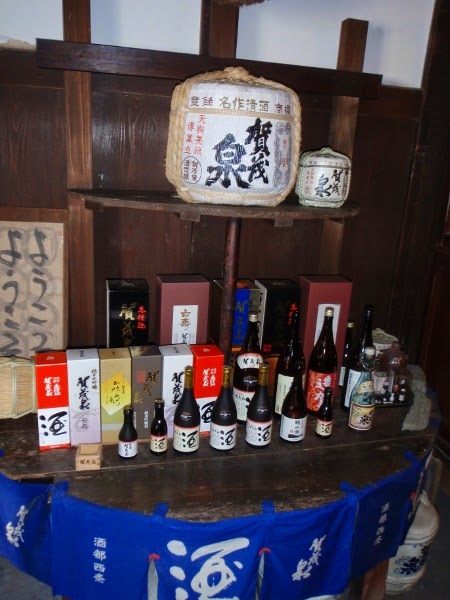 The Kamotsuru Brewery
The Kamotsuru Brewery in the Saijo region is representative of Hiroshima sake. Boasting an impressive collection of varieties (I tried 12 unique bottles), and a visiting area that has many artifacts and English video introduction to the city, the brewery was most impressive. In fact, according to the brochure, Kamotsuru had a winning streak of 18 gold medals in the National Sake Competition beginning in 1970. As my first stop on the walking tour, I was most impressed with their offerings, and found at least 5 varieties of sake that I actually enjoyed. Comparing this to my first tasting of sake a few days prior, the experience was much, much better.
Throughout the day I only made it to 5 of the 8 breweries within walking distance, primarily because my taste for sake was running out after the 30th free sample or so. There were, however, a few more notable breweries that would be worth going to if you only want to pick and choose a couple on the tasting trail. Outside of Kamotsuru, most of the other places only gave 3-5 samples for free to each visitor and only a few of those were unique enough to talk about.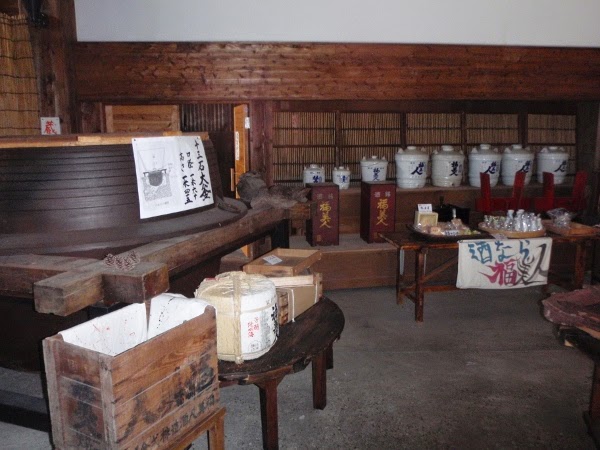 The Fukubijin Brewery
The Fukubijin brewery, located right next door to Kamotsuru, is often called one of the bet sakes in the region, however I was not very impressed with their sake offerings. What is worth mentioning, however, is their 300 yen tasting of sake ice cream that is, for all descriptive purposes, rice ice cream.  The question is whether or not you can appreciate the interesting blend of flavors or not to actually enjoy it.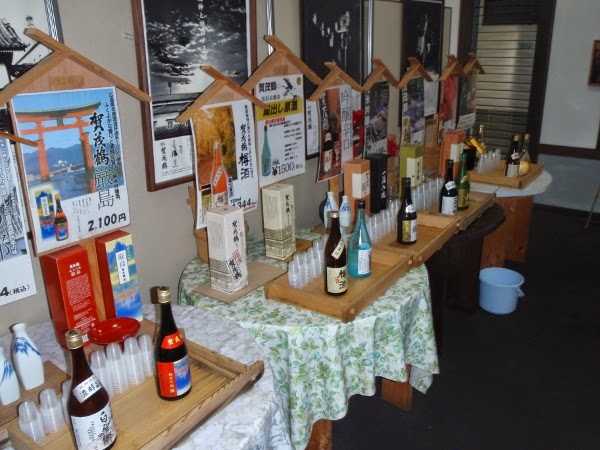 The Kamoizumu Brewery
The second brewery that I recommend be included on your stopping list in Saijo is the Kamoizumu brewery, also located a few minutes away from the previous two sites. Their specialties are much of the same, however the sampling menu includes a sweet and sour sake that is reminiscent of a fine German Riesling called "Happy Bride" (of which I bought a bottle to ship home and can be ordered online), and a plum infused sake that has very similar tastes to plum wine. Both highly delicious and deviously tempting.
When its all said and done, Saijo is a great afternoon trip from Hiroshima. Even though I stopped at 5 breweries, I managed to down 30 samples (all free) within 90 minutes from the moment of arriving within the town. Neither tipsy nor thirsty for more, I called it a day still torn on whether sake is a beverage I could actually enjoy.  Regardless of what you think, a trip to Saijo is a great way to try the offerings in Japan without the obligation of a purchase in any way, shape, or form that normally results in breaking the bank.
For those wanting to visit Saijo, take the JR Sanyo line from Hiroshima in the opposite direction of Miyajima for 35 minutes and exit at the Saijo station. An information desk is located in the building on the left side of the street one block down the main road (exit left from the station) and can give good recommendations in reasonable English. Most hostels in Hiroshima should also provide walking tour maps as well and get very excited when you say you want to go!
About Jeremy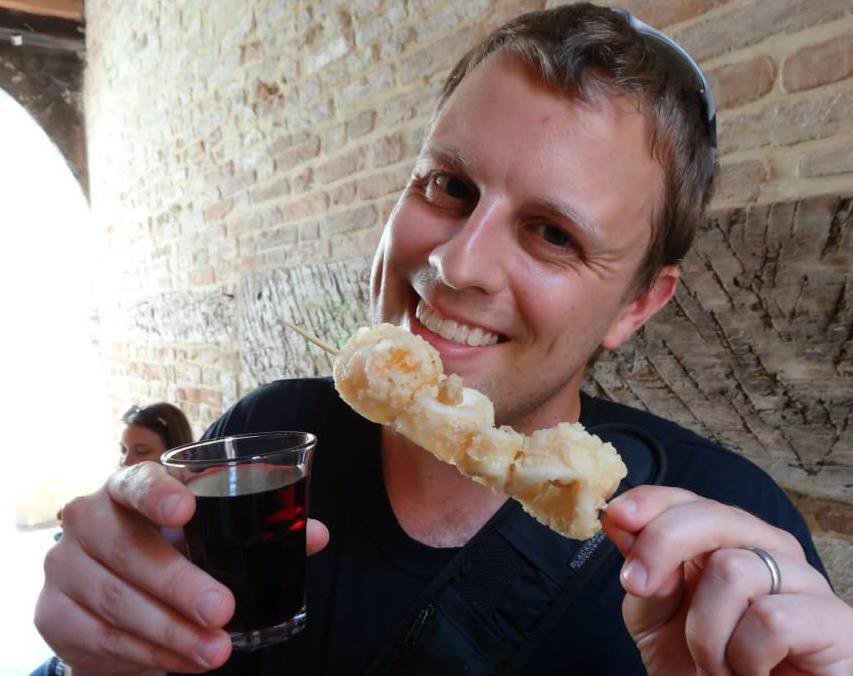 About the Author: Jeremy is a full-time travel writer based in Pittsburgh and primary author of this site. He has been to 70+ countries on five continents and seeks out new food, adventure activities, and off-the-beaten-path experiences wherever he travels.