Last Updated on December 15, 2020 by Jeremy
Disclaimers: Our site uses demographic data, email opt-ins, display advertising, and affiliate links. Please check out our Terms and Conditions for more information. Listed prices and attraction details may have changed since our visit and initial publication.
2020 has been weird.
We had big travel plans this year and were hoping to put our ~100 days of travel on the road in 2019 to shame. Then the global pandemic hit.
Thankfully, we are doing okay. Our blogs took a beating in the spring during the major shutdown/panic but our local blog is pulling its weight now to keep our little media business going (albeit, at the bare minimum). This travel blog on the other hand, not so much.
I'm not complaining about this in the slightest, but I was a bit shocked all the same when I logged in and found I hadn't published an article in almost two months. So, today I thought it'd be appropriate to share a bit more as to why things may be quiet for a while around here. Don't worry, this one is not about COVID and is instead about the content we write about.
We're Not Dead, We're Dormant
Prior to the global pandemic more or less screwing with everyone's lives for the foreseeable future, we had planned on starting new blogs. We shared more about that in the previous article, but to quickly recap we think operating multiple brands independent of each other is a safer business decision in the long run. If this site crashes, much like it did at the start of the pandemic, others could pick up the slack to carry us through (and, as we mentioned, our local blog did just that).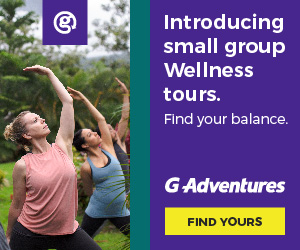 But beyond this, one of the reasons we've moved into having new sites is also because they are simply that much easier to market.
The way the blogging industry is going, with niche specializations becoming key to growth, bloggers launching sites that go on deep dives into very focused topics. Our Pittsburgh blog is a good example of that, and it is something we wanted to replicate with our new sites. Sure, the Pittsburgh content could find its way here and kind of make sense. So could our wine content. Or even our coffee content. In fact, we've written about all of these topics on Living the Dream in the past. But the question that we had to face was simply this: does our branding make sense for that kind of content?
Does promoting wine reviews on a blog called Living the Dream make sense? That name recognition does not inspire any sort of authority on the topic of wine. Do we seem like we could be topical experts on Pittsburgh with Living the Dream too? Not really. What about coffee roasting or blogging tips (or other new blogs)? When this content is in a sufficient enough volume, the answer is, of course, no.
When we've written about these topics here in the past, they were often in the context of traveling and made some sense. But some of those never quite sat well with me for the branding we were going with on this site. So when we decided to dive down deep into all those topics, it made a lot of sense to no longer write about them here and spin them off to their own dedicated spaces. This opens up a world of new branding opportunities to allow that content to thrive.
Now we get back to the problem we're facing at the moment.
In having divested many of our major interests into their own dedicated websites, and no longer wanting to write about them here, we're back to having Living the Dream being purely about travel and lifestyle design. We're still a little ways away from being able to ethically travel again (at least to the point of generating content worth sharing), and the main things we're enjoying at home now have separate blogs of their own.
To put it simply, we have nothing to write about right now.
The divestment process we went through to start our new sites, in a way, backfired on our ability to generate content for this site during the pandemic. So while we'd love it if you checked out our other sites (Discover the Burgh for Pittsburgh, The Grape Pursuit for wine, Doctor of Coffee for coffee, and This Week in Blogging for blogging advice), we in a bit of a holding pattern here until things improve.
This is why we paraphrased a quote from one of our favorite flowers from our local conservatory at the start of this article- we're not dead, we're dormant.
Living the Dream has been sharing travel advice and stories from around the world since 2008, and I've been running these blogs as a full-time job since 2018. This is not changing. But in our effort to keep this site purely in the realm of travel, for the time being, things may be a bit quiet.
About Jeremy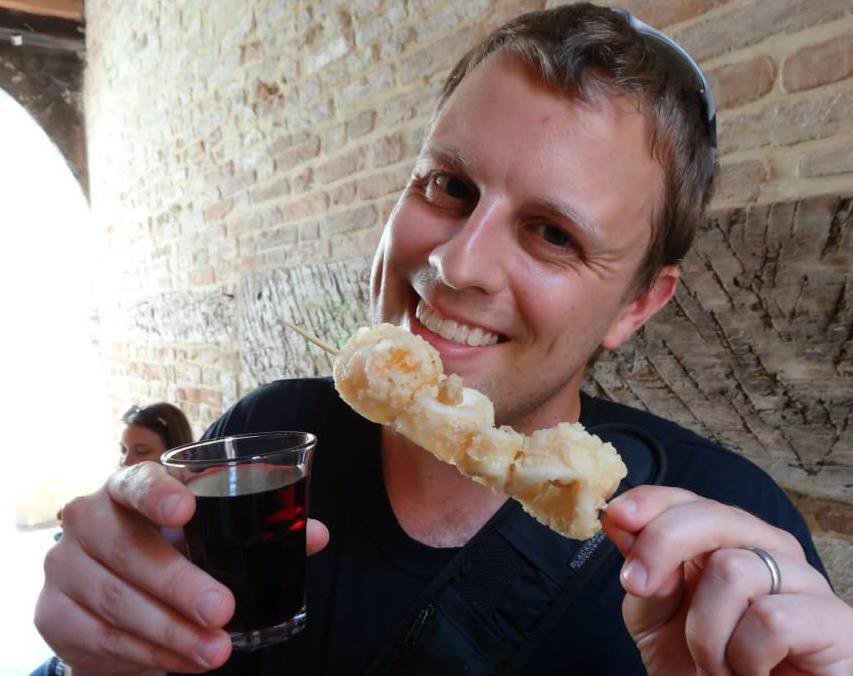 About the Author: Jeremy is a full-time travel writer based in Pittsburgh and primary author of this site. He has been to 70+ countries on five continents and seeks out new food, adventure activities, and off-the-beaten-path experiences wherever he travels.