Last Updated on August 26, 2019 by Rylei
Disclaimers: We were hosted for this experience. Our site uses demographic data, email opt-ins, display advertising, and affiliate links. Please check out our Terms and Conditions for more information. Listed prices and attraction details may have changed since our visit and initial publication.
Despite being an infamously picky eater, there is one food type I never shy away from, and that is meat. I often spend my time daydreaming about that perfect steak, succulent pork, or flame grilled chicken.
When I am home in North America I love to frequent the Brazilian barbecue houses and load my plate, so naturally I couldn't pass up the opportunity to eat at an authentic churrascaria while in Rio de Janeiro.
I set my sights (and my appetite) on Churrascaria Palace downtown in Copacabana. Founded in 1951 and still going strong, coupled with the high praise on review sites, I figured it was a good bet.
Authentic Brazilian Churrascaria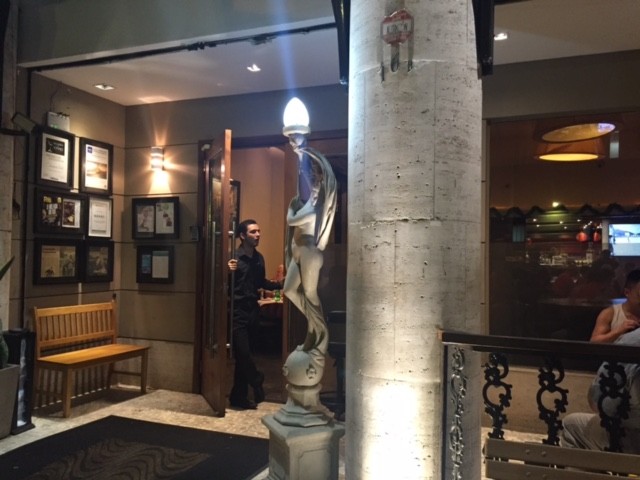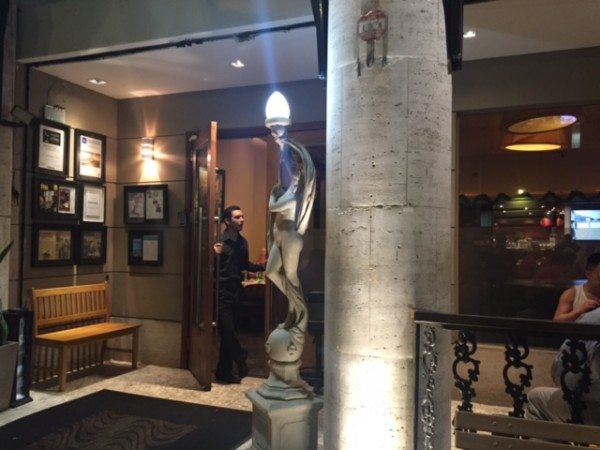 I arrived after nine in the evening on a Monday night and was shocked to find the restaurant bustling and at full capacity. That was my first indication that the dining experience to follow was going to reset my expectations on food.
Churrascaria Palace is a modern restaurant that features old-school charm throughout. I was ushered past elegantly framed pictures depicting old black and white images from around Rio, to sit at a beautifully set table.
A waiter immediately brought me a cocktail and the experience began.
With a traditional caipirinha in hand, I made my way to the cold bar, hesitant to stock up on anything before the meat courses started. A vast array of salads, cheeses, breads and even oysters were artfully laid out.
It's a wonder that anybody makes it to the main courses with such appetizers available. I was shocked to see that there was also a sushi bar. Beautiful, vibrantly colorful rolls laid out endlessly, looking more like art than food.
I Was in Over My Head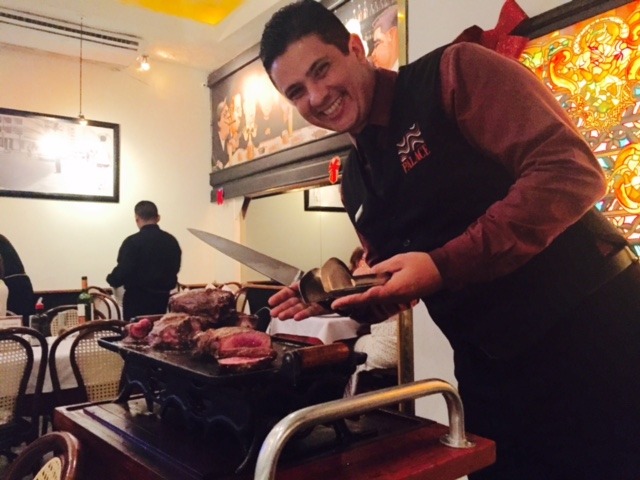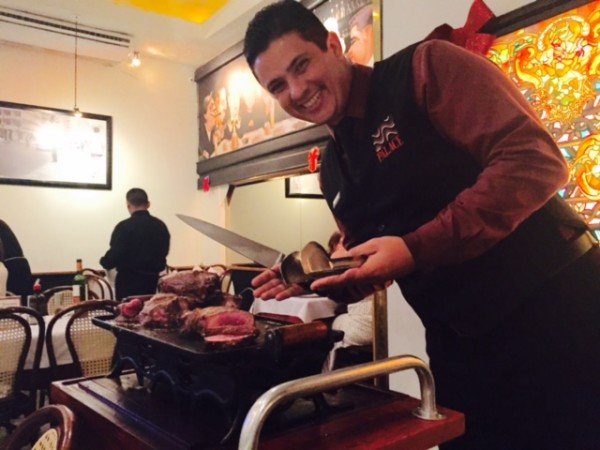 After loading up a plate – this is a buffet after all – I went back and got ready for the main attraction. Waiters appeared immediately, long skewers in hand adorned with perfectly grilled meats. With more than thirty options available, I was in over my head.
I would take a bite of perfectly seasoned steak, declare it my favorite, only to have to label myself a liar when the next bite of pork had me repeating the same claims. I couldn't decide what was the best; they all were delicious.
While I couldn't possibly decide, Churrascaria Palace is renowned for their prime rib and the Douru-style lamb shoulder. Though they specialize in meat, there are plenty of seafood opportunities if you want to switch things up a bit.
I spent almost three hours solely eating in a fit of gluttony, but it was one of the best dining experiences of my life.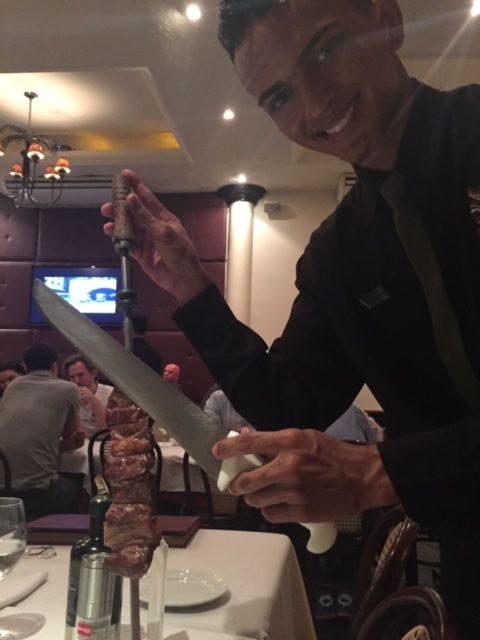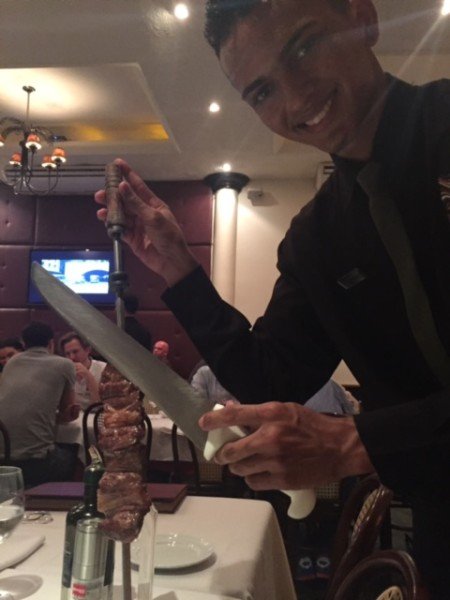 Midway through dinner I got talking with three women at the table next to me, only to learn they were in fact vegetarians. Not only that, but Jewish vegetarians who normally eat only kosher foods. So what were Jewish vegetarians doing in a Brazilian barbecue joint?
"We heard it couldn't be missed when in Rio," one told me, "so here we are."
I couldn't agree more myself.
I'd like to thank Churrascaria Palace for inviting me to dinner! Eating at Churrascaria Palace is an experience – come hungry and with a few hours to spare so you can try all that is offered. I'd recommend a reservation as the restaurant always seems to be busy no matter the day or time, a testament to just how good it is. They're open daily from 12pm to 12am.
About Rylei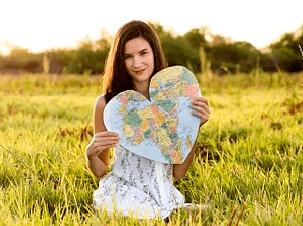 About the Author: Rylei took a trip around the world from 2015 to 2017 and shared her experiences here and on her former blog. She got into adventures such as visiting Easter Island, exploring Antarctica, going on safari in Africa, and more.