Published by Guest Blogger. Last Updated on February 7, 2023.
Disclaimers: Our site uses demographic data, email opt-ins, display advertising, and affiliate links. Please check out our Terms and Conditions for more information. Listed prices and attraction details may have changed since our visit and initial publication.
The following is a guest post by A Wandering Web.
"Don't drink water, drink only beer!" declared Bishop Arnold, now the Patron Saint of Beer.
He was speaking to people in his Belgian village during an outbreak of the plague in medieval times. Saint Arnold believed the water to be contaminated. He just might have been right because after his statement, the disease was stopped in its tracks.
Belgian's love of beer started off right, and continues to this very day.
A Brief History of Belgian Beer Brands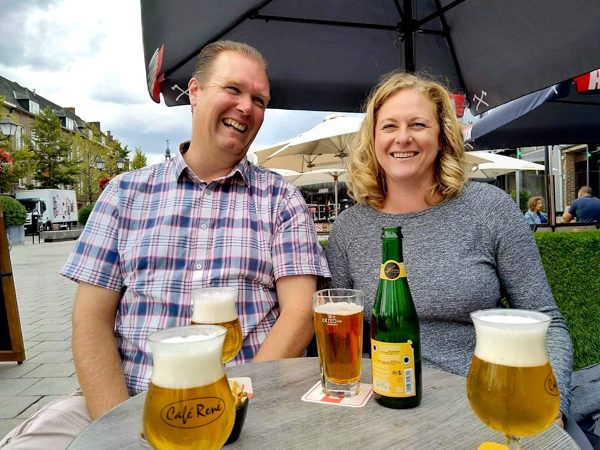 Beer is an icon of Belgium. There are over 150 Belgian breweries in the tiny country with more than 1,000 different Belgian beer brands. You can spend a month there and only scratch the surface with the abundance of beers available.
The most notable are the Trappist beers for which there are only six. These esteemed beers carry the "Authentic Trappist Beer" logo and are brewed under the strict control of Cistercian monasteries inside the abbey walls.
In the interest of quality, the monks refuse to increase production for the demanding exportation market. There are 10 Trappist breweries worldwide; six of them are in Belgium.
So incredible is the beer culture in Belgium that it was recognized as an Intangible Cultural Heritage by UNESCO. The ancient brewing traditions have been preserved and are respected around the globe.
Arguably, Belgium has the best beer in the world. Each beer comes with its own chalice. To pour a different beer into one belonging to another brand would be sacrilege. An entire article could be devoted to different brewing styles. But it is now time for the main event. Presenting 15 of the best Belgian beer brands to try when you visit Belgium.
1. Trappistes Rochefort 10 – Brasserie de Rochefort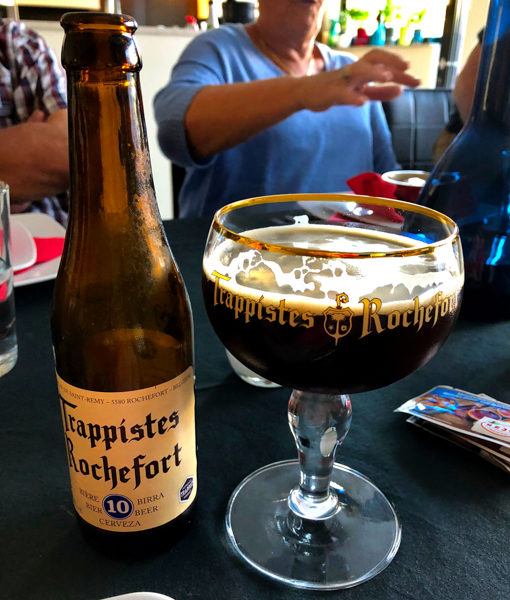 This beer is the standard by which I judge all other beers. My favourite beer in all the world has a whopping alcohol content of 11.3%.
This extra-strong mahogany coloured brew is dark and rich with notes of dark chocolate, cloves and figs. It is full and malty with a rich, creamy head.
If a beer can make your mouth water, this one is it. Rochefort is a proud bearer of the "Authentic Trappist Beer" logo.
2. Inglorious Quad – Inglorious Brew Stars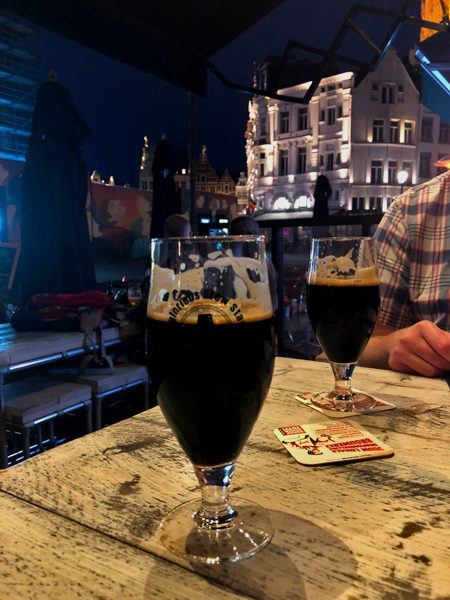 We were at a café in Antwerp and asked for a beer comparable to Rochefort 10. A gorgeous, ebony beer was delivered to our table.
"This one is special," said the waiter. At 10.3% alcohol content, this nip is as rich and delicious as the Rochefort 10. Dark chocolate and coffee round out this pitch-black beer with a malty and roasted flavour.
3. Chimay Blue – Chimay Péres Trappistes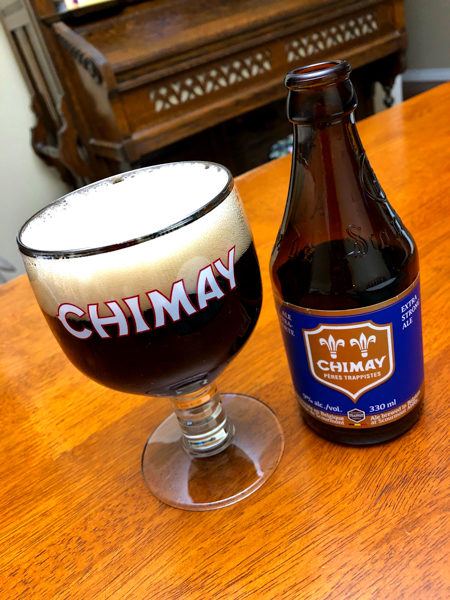 Chimay is another authentic Trappist beer. There are four different coloured labels; red, white, blue and gold.
The blue is my preference of these wonderful beers. This extra-strong ale boasts a 9% alcohol volume.
The darkest of the Chimay beers, this brew is powerful and complex with chocolate, caramel and spice.
4. Kasteel Donker – Brouwerij Van Honsebrouck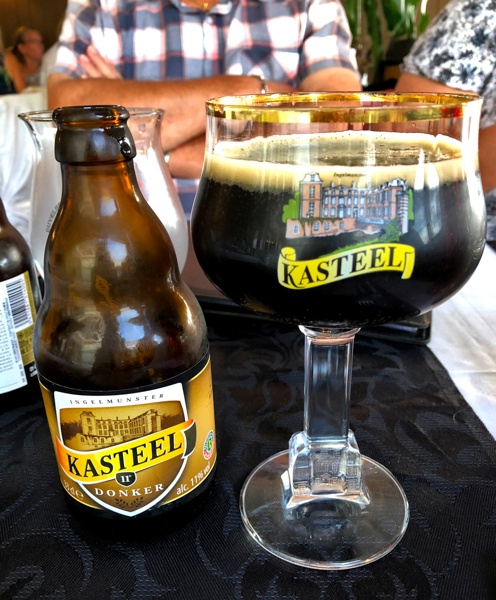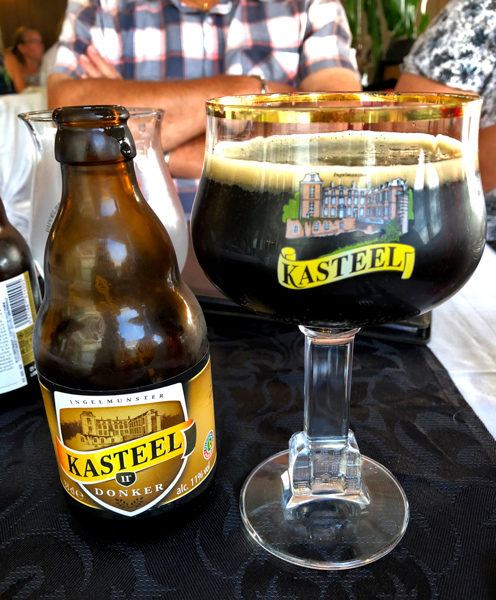 Another dark wonder, the Kasteel Donker is pleasantly sweet, but not overpoweringly so due to the hops and gentle tangy note. Another whopper with 11.0% alcohol.
5. Gulden Draak – Brouwerij Van Steenberge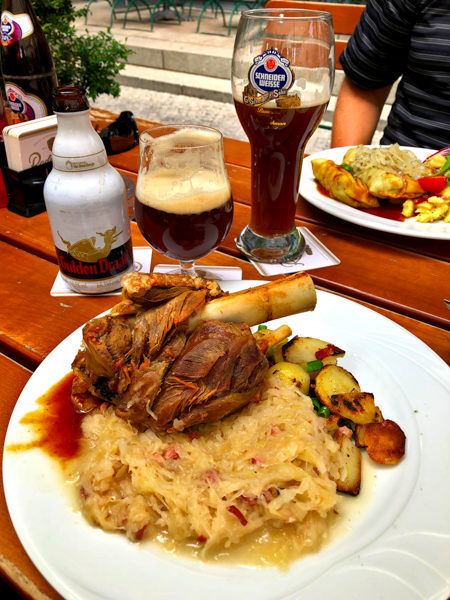 My first indulgence of this beer was in Germany. I was thrilled when we arrived in Belgium and found it at the supermarket.
This dark Belgian beer with an alcohol content of 10.5% is named for the dragon on a belfry in Ghent. It has a slight sweetness of caramel malt.
The re-fermentation with Bordeaux wine yeast adds to the unique flavour. Dark chocolate, fruits and a breadiness quality will have you wanting more of this easy drinking beer.
6. Tongerlo Nox – Brouwerij Haacht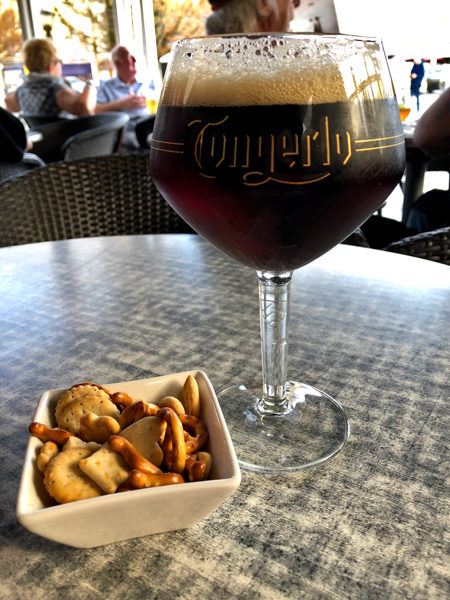 This beer has a beautiful dark and warm colour. At 6.5%, it is a genuine brown Belgian abbey beer. Refined notes of vanilla and dark chocolate will tantalize your senses.
Tongerlo Nox is also re-fermented in the bottle giving it a longer shelf life and more intense taste and aroma with age.
7. Gouden Carolus Whisky Infused – Het Anker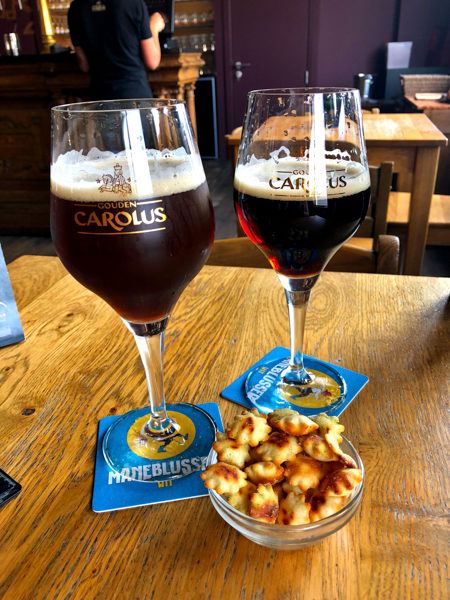 The Het Anker Brewery in Mechelen has three beers on this list. The brewery has been around since 1369 and is Mechelen's only surviving brewery.
This is one of the oldest breweries in Belgium. Beguines (widows and single ladies left behind from the Crusades) used to brew beer here. The Whisky infused Gouden Carolus is a new creation made from the brewery's own distillery.
The beer is unique, powerful and full-bodied with notes of vanilla, chocolate and oak. This dark ruby beer has an alcohol content of 11.7%, the highest on this list.
8. Gouden Carolus Classic – Het Anker
Dark hues of amber and caramel malt with hints of red wine make this a unique, fresh beer. Het Anker is a family owned brewery and they have been brewing for five generations in the Grand Beguinage in Mechelen. They know their business!
The dark, special beer has an alcohol content of 8.5%.
9. Gouden Carolus Tripel – Het Anker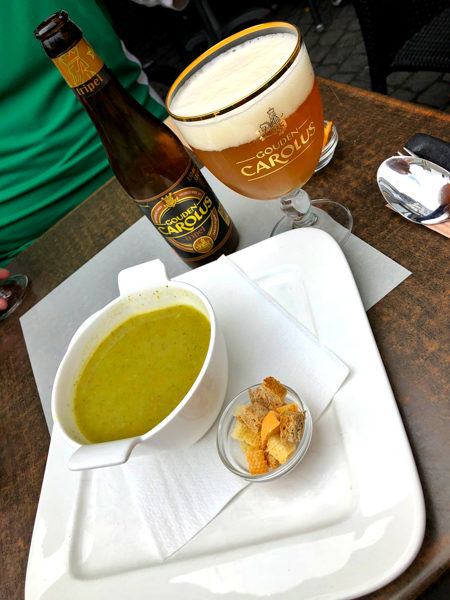 This was my personal favourite from Het Anker. Chosen as the best Tripel beer in the world, it is brewed in ancient traditions, despite technological advances.
Originally brewed for the Knights of the Golden Fleece as early as 1491, this beer is thirst quenching and clean. The alcohol content of this golden delight is 8% and bursting with flavour.
10. Leffe Brune – N.V. Interbrew Belgium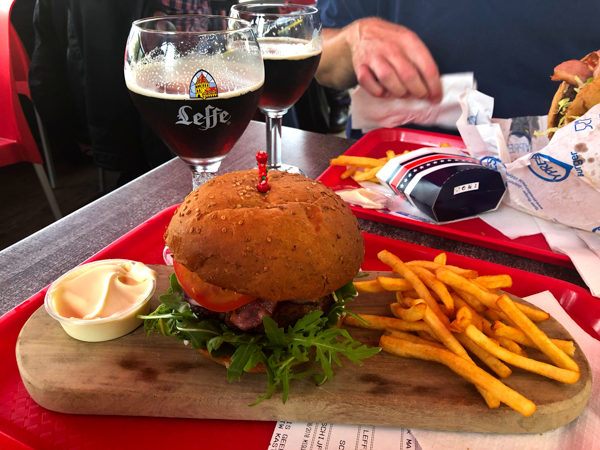 Leffe is a good go-to beer. It is commonly found in many Belgian and European establishments. Deep amber brown in colour, the beer offers roasted malt, brown sugar and citrus notes. The alcohol content is lighter at 6.5%.
11. Brugse Zot Dubbel – Huisbrouwerij De Halve Maan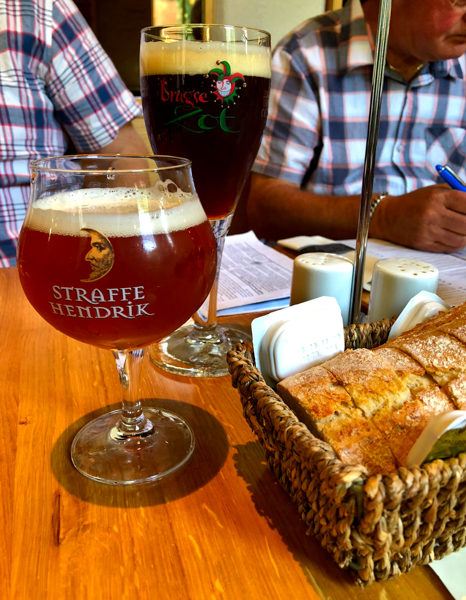 Brewed in the heart of Bruges, this brown beer has an alcohol content of 7.5%. Bruges Dubbel is brewed with six different special kinds of malt giving it a brown colour with reddish highlights.
Caramel, malt, spices and fruit are the aroma of this beer. It is slightly sweet with cinnamon notes and a touch of bitterness.
12. Straffe Hendrik Tripel – Huisbrouwerij De Halve Maan
At 9% alcohol volume, this beer does Bruges proud. An especially drinkable beer, it is golden with aromas of black pepper, coriander and ginger. Hints of citrus are present.
The flavour is slightly bitter but not overpowering.
13. Triple D'Anvers – De Koninck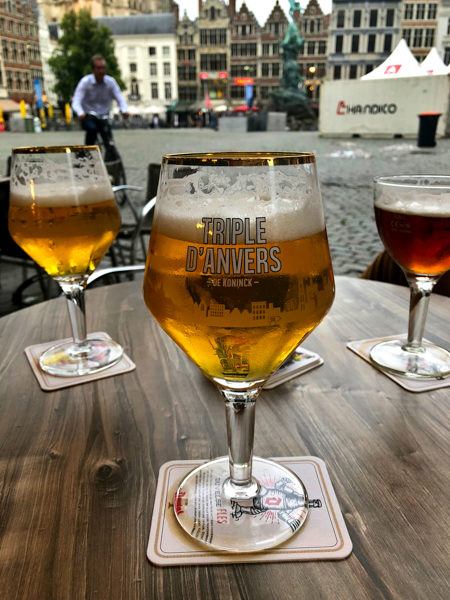 Antwerp's pride and joy, Triple D'Anvers is a beautiful golden hue, bursting with flavours of orange zest and coriander. Slightly sweet, this strong blond is 8%.
A delightful beer to consume when sitting in the square of Antwerp listening to the carillon playing.
14. Tripel Karmeliet – Brouwerij Bosteels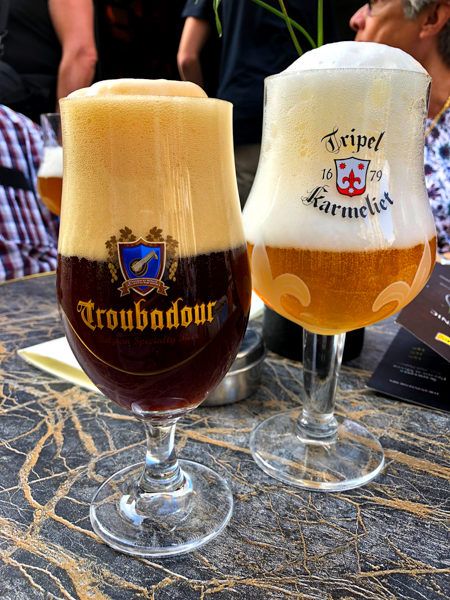 This refined, blond beer is brewed with wheat, oats and barley. The alcohol content is 8.4% and has a fruity nature of banana and vanilla mixed with citrus.
The recipe of this beer derives itself from 1679 and balances the bitterness and sweetness perfectly.
Why change a centuries old recipe? Don't mess with perfection.
15. Troubadour Obscura – Brouwerij De Musketiers
A dark, strong ale with an alcohol content of 8.5% boasts production with four different types of malt, hops, yeast and water.
It has a roasted flavour accompanied by chocolate. It is slightly bitter. This beer also has re-fermentation in the bottle.
Just Scratching the Surface on Delicious Belgian Beer
There are so many Belgian beer brands to try in the country that one needs a strategy to try as many as possible.
Our strategy was simple: Always try a different beer each time we were out and make sure to each order a different label. We could try double the amount of beer in one shot.
There is no such thing as a bad beer in Belgium. One only needs to watch with the pride and care how the Belgians serve their beer to know it is serious business.
From the way the beer is poured into the chalice to the temperature it is served, to how they cut the foam. "Make your choice", as the Belgians say. It will always be a good one.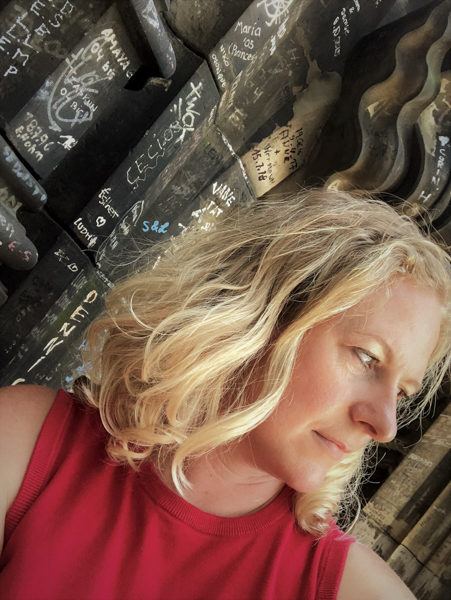 About the Author: Charlotte is the founder of A Wandering Web travel blog specializing in small-town travel with a focus on food, drink, history and photography. She had the privilege of spending a month in Belgium and stayed with relatives to get the full Belgian experience.
Images were provided courtsey from A Wandering Web.
Book a Train Ticket in Europe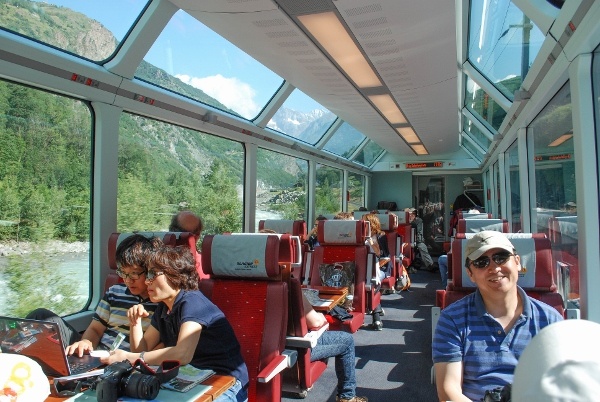 Want to learn more? Check out our Omio review!