Last Updated on January 10, 2022 by Jeremy
Disclaimers: Our site uses demographic data, email opt-ins, display advertising, and affiliate links. Please check out our Terms and Conditions for more information. Listed prices and attraction details may have changed since our visit and initial publication.
Those who know us personally know that we absolutely love to travel hack.
Where other bloggers may source the bulk of their travels through comps, partnerships, and other discounts, we pay for most all of it ourselves and owe a lot of it to the insane amount of airline, hotel, and non-branded credit card points we rack up in any given year.
But we'll let you in on a little secret: our version of travel hacking does not involve manufactured spending or crazy schemes in order to get points. It is simply through meeting minimum spend limits on credit cards and carrying on like normal!
Okay, it definitely isn't that sexy when you really stop to think about it. This method really is as simple as opening credit cards, spending as normal, and receiving points. But while this approach may be relatively straight forward, it does have one perk that we're going to share today- it is repeatable!
In this guide we're going to take you down the rabbit hole of all the things you need to think about to before opening one of the best travel rewards credit cards to reap major rewards. The first task? Figuring how many cards you could possibly use in a given year!
Figure Out How Much You Spend in a Year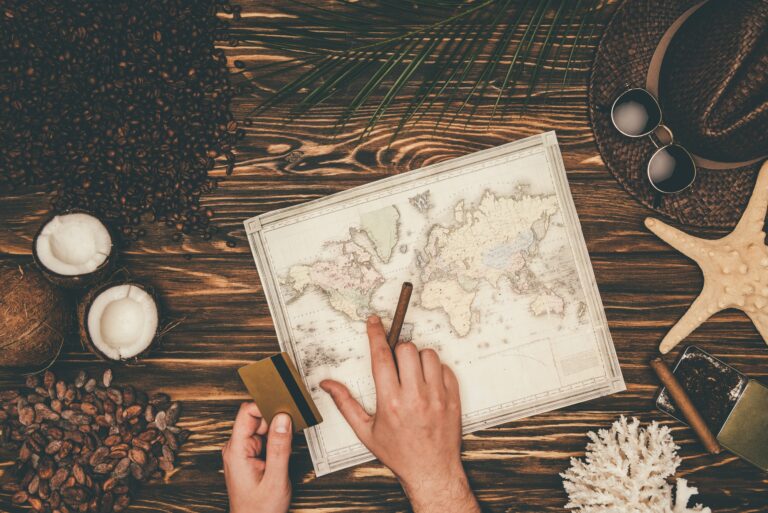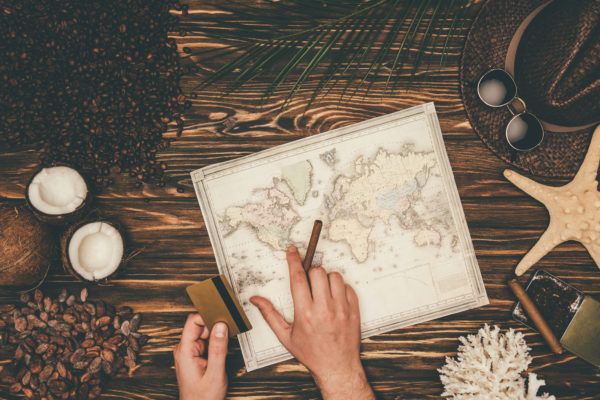 When it comes to churning credit cards for travel rewards, the most important rule above all others is to not go out of your way to spend money.
Yes, this method does require you to move as much spending as possible from cash to credit; but it is still the money you otherwise were going to spend in the first place.
If you have to maintain a credit card balance, pay interest, and generally go well out of your way to hit the minimum spending requirements on any given card, this method is not for you.
If you have a big ticket item coming up that you can pay for outright and want to get a card just for sign-up points, you can certainly do so (and we highly encourage it).
But going down the rabbit hole of opening several credit cards a year only works if you are making that kind of minimum spending to begin with such that the only extra costs you have are the credit card fees themselves.
So the first step above all others is figure out how much money you actually spend (and pay off!) on a credit card in any given month and use that as a baseline for how many cards you could cycle in any given year. Open up your bank accounts and write down your spending per month from past statements. Do this per month, quarter, and year and you'll get a good idea on your average spending and how much you can push to a credit card for rewards.
Be sure to keep in mind big ticket items from past statements as this could skew your 

average spending

significantly. We're only looking for predictable expenses here, not the one-time items that may not occur again.
If your average monthly spending is quite low, say a few hundred a month, you may want to look at cards with perks after first spend (independent of dollar amount) or cards with $1,000 minimum and stick to those. The points won't be nearly as good as the cards that have $3,000 and $5,000 minimum spends, of course, but they won't make you go out of your way to spend more to hit the reward. (As a bonus these sometimes have no annual fee too, so they'd truly be free points!)
If you spend a bit more, but still struggle to hit $3,000 in three months, you may want to stick to the free cards (above), and consider the premium cards for when you have a big purchase come around. (We used to do this and there is no shame in that! Just keep in mind the annual fees as they can be $95-$450 on some cards.)
But if you're like us and spend upwards of $5,000 a month on credit cards, you can rack up some serious points simply by using your credit effectively!
We're quite fortunate we are able to charge most of our bills via credit card, we have a decent monthly spending on our websites, and Angie gets to charge all of her day job expenses on her personal card as well. Factor in that she travels roughly 30-40 weeks out the year and you can imagine how we get to that figure with relative ease.
The question you need to figure out first off is how many $1,000, $3,000, or $5,000 minimum spends you could potentially hit within three or sometimes four months (typical of most cards). If you can do one a year with a big spend, great. If you can do two, even better. If you can do three or more through regular spending, there are other things you may have to consider which we'll get into more later.
For us even though we could churn 20 cards in a year if we really wanted to, we target about five total between the two of us every year. But we never would've known our potential until we sat down and did the math.
So take some time and do that now.
Make a List of Cards You May Want to Target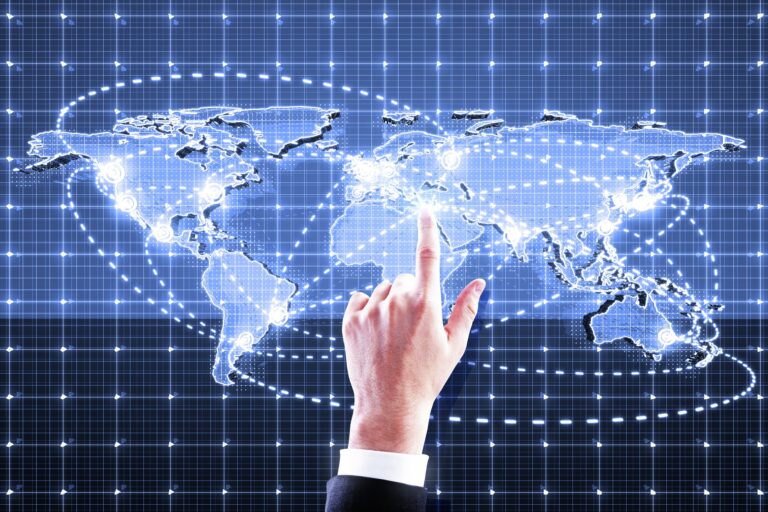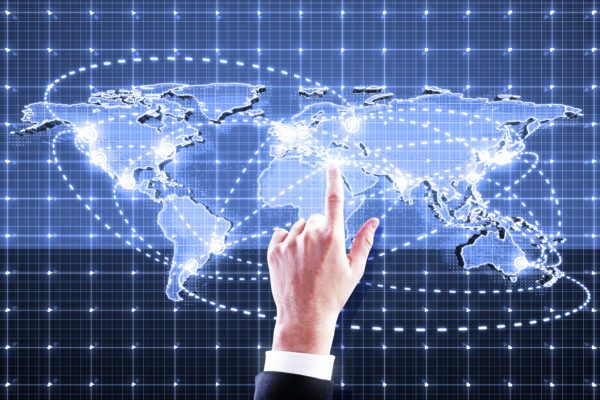 At this point you may be compelled to want to open a card or two and begin churning, but we think there are a few more steps to keep in mind first for those who want to go after this one tactically.
To start, it is best to get an idea of what all is out there to begin with so you can target the best cards and rewards available to you. Naturally, we did what any engineers with borderline obsessive compulsive disorder like us would do, and made a list of all cards we could pursue in 2018, 2019, and beyond.
Our list of cards that we're looking at (and have already opened and/or closed), in no particular order, includes the following:
Chase Sapphire Reserve
AMEX Delta Gold – click here to grab this card
Citi Hilton
Chase United
Chase Sapphire Preferred
AMEX Hilton
Ink Business Preferred
Citi Prestige
Platinum AMEX
Business Platinum AMEX
Business Gold AMEX
Chase United Business
British Airways Signature
Chase Marriott Rewards
Starwood Preferred AMEX
Starwood Business AMEX
Citi AA Executive
Chase Marriott Rewards Biz
AMEX Delta Platinum
Citi World Elite
Citi Business Platinum Sel.
AA Aviator Red Wolrd Elite
Amex Delta Gold Business
Alaskan Airlines Signature
Chase Ink Business
*We're keeping the above unlinked on purpose as landing pages change fairly often.
The above links for the Chase Sapphire and AMEX Delta Gold contain referral codes. We'll receive bonus points if you sign up via our links!
Coming up with this list actually helps out with a lot of other things you may not think about. Not only do you see what is out there, reading about and logging all the cards also helps you keep track of the ones you've already opened (and when), cards you've closed (and when), spending requirements, annual fees, individual bank restrictions, and so much more.
The latter topics are fairly significant as bank restrictions change often and can help dictate how you approach your churning.
As of publication, for example, American Express would only let you get reward points on a specific card once. Chase lets you get points on a specific card every two years from the last time you received the sign up bonus (independent of how long you've had the card the first go around) and also doesn't like to see more than five cards on your credit report opened in a two year period. Citi lets you get points on the same card every 18 months from the date of closure. Again, we could go on as each bank is different. (Note– these rules change often and this list may not be the most recent.)
But the purpose of doing this exercise is to find out all that information so you know it going in, even if you won't open most of the cards for a long way down the road.
When it was all said and done, we expanded upon our card list from above and it ended up becoming a card table that looked something like this (click to expand):


Now, the above is just a snapshot from when we wrote this article and may not be true by the time you actually are reading this. As such, we recommend you go through and make your own list first before you come up with your plan of attack.
After you have a list of all the cards available and their general rules and restrictions, you can move on to the last step: putting the plan together and acting on it.
Come Up With a Plan for Card Churning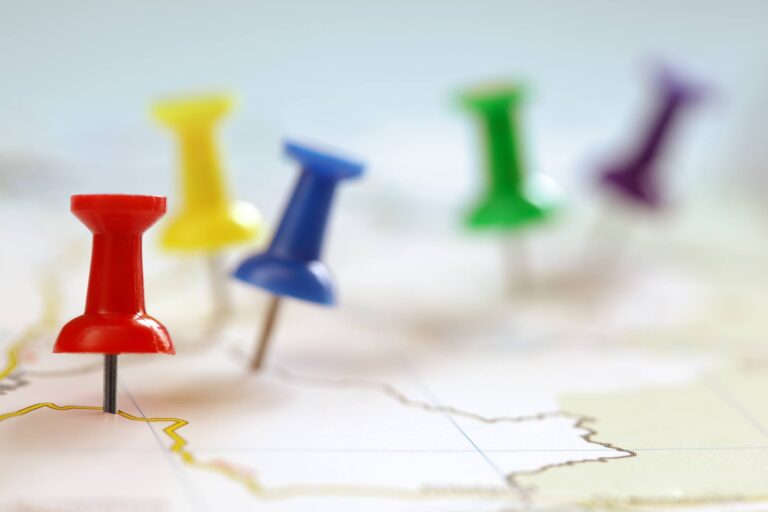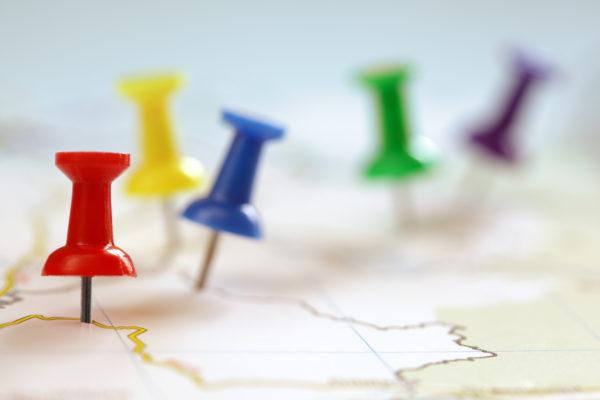 Now that you have all this data, you can finally sit down and figure out what points you want to acquire, why, and what cards you can open to make it all happen.
We personally think opening cards for the sake of getting points is not practical. We like to know why we are opening a card in the first place. More specifically, what we're going to do with the points once we get them and when.
This is our biggest struggle since we only take two or three point redemption trips per year. To accommodate this, we target a mix of cards to get airfare, hotel, and generic Chase points in order to have enough to pay for the bulk of our vacations outright (not to mention keeping in line with the Chase guideline of opening no more than five cards in any 24 month period per person).
So rather than looking at this list and saying "I want to open a Chase [XX] for X points, an American Express [YY] for Y points, and a Citi [ZZ] for Z points," we look at it from the other side and say "We want to go on a trip to [far away place], what airline has the best flight options, what hotels can we stay in while we're there, and what credit cards will get us there the best points for those?"
Doing all the above work to get to this point is tedious, we'll admit, but having a table of 20 or 30 credit cards and all of the relevant data in front of you works out really well when you're trying to figure out how to pay for a trip to the Seychelles on points.
This is much better than the alternative of having a ton of random points and realizing you're not yet able to get to your dream destination because you didn't plan properly!
If we decide to open five cards, with total annual fees of about $800, we know exactly the points we're going to get in return, the value of the trip it will give us, and when it is all said and done the total true "free travel" we'll get by the process overall (not to mention some pretty cool side perks that may help sway our decision between one card or another).
When it comes to doing this method effectively, knowing all that goes a long way- especially for those who may only be able to open one or two cards at most in any given year.
Our Personal Travel Hacking and Redemption Plan
As mentioned above, our typical vacation schedule as of now has us on two large trips of 14-16 days every year, 1-2 short weekend trips, plus heading to a few blogging conferences if we can squeeze them in.
In order to plan our churning around these, we have the following setup which has worked out well so far:
Angie focuses on getting cards for airline and hotel points for the large trips.*

Her travels for her day job and high status go a long way on this one, and it is easier for only one of us to have all the points at the time of booking to avoid making separate reservations. Her card choices are natural extensions to supplement her main stash of points earned from tried and true travel.
If we plan on switching networks for a points run, Angie tries to get a status match and opens a card to capitalize from there (to date, this has been limited).
With her premium hotel status (and a hotel branded card) she often gets up to 30x points per dollar spent- a major windfall!

Jeremy sometimes opens cards to help with large trips, but more often than not builds up hotel points and transfers them to Angie to book with her premium status (presently free on Hilton). He also uses Chase points to book directly in places where no branded hotels exist for redemption or status perks (such as two of our Seychelles islands, outlined below).
Jeremy also focuses on getting credit cards to build up miles for one-off trips to conferences where Angie may or may not attend (and her status therefore wouldn't matter).
In 2018 we are using the above steps to get a two-week trip to the Seychelles and two-week Alaska vacation* (cruise + Denali) for ~$7,000 out of pocket, with over half of that being the cost of the cruise itself!
But as these two vacations would cost roughly $17,000 for base rooms/flights if purchased outright (and probably $20,000 to $30,000 with potential upgrades), our churning ends up being a great value!
Our points breakdown for these trips includes the following:
Airfare to Seychelles on United / Turkish Airlines – 80,000 points and $105 each for a $1,400 ticket.
12 nights hotels in Seychelles – Two weekend certificates, 365,000 Hilton points, and 136,000 Chase points for ~$3,500 worth of rooms pre-upgrades.
Airfare to Vancouver / from Anchorage on Delta – 62,000 points and $11 each for a $750 ticket.
Two nights hotel in Vancouver – Two weekend certificates for $700 worth of rooms pre-upgrades.
One night hotel in Anchorage – 150,000 Hilton points for three (3) rooms worth $350 each pre-upgrades. (Extra rooms purchased for family.)
Two day car rental in Denali – 4,800 Enterprise points for a $500 car rental.
That is $10,000 in discounts from points!
Now, you may be thinking, couldn't you travel 100% for free with that amount of points? Yes, you would be right.
There are any number of trips we could've booked where our trips would've been free outside of the cost of food and some nominal daily expenses. Those costs in Seychelles and Alaska are far more expensive than practically anywhere else in the entire world, and of course the cost of a mini-suite on an Alaskan cruise itself was not insignificant.
But we don't use our points for completely free travel, and instead use them to improve our vacation quality for the same amount of money we would've spent to go somewhere else.
Considering our 2017 vacations were 10 days in Morocco and five days in Cuba, and cost us just over $6,000 with no hacking involved in the slightest, you can see how 12 days in the Seychelles and 14 days in Alaska is a marked improvement for roughly the same exact spending and a few hundred dollars in credit card fees.
Oh, and in regards to that spending, we'll be hitting two more minimum spending limits from those trips too!
The power of travel rewards is insane!
*Background Notes:
We are traveling with family on our Alaskan cruise and are doing some room and car sharing to get our costs down

slightly

(to the tune of a few hundred dollars at most). We are also spending extra points to get them rooms for one night in Anchorage as well. One room for us alone, for reference, would've been just 50,000 points for a $350 room.
We also know that a good chunk of our points comes from Angie

actually traveling

and not from credit card cards; however, you can use credit cards in tandem with traveling to supercharge your earnings if done right as noted above.
That being said, the purpose of this guide was to highlight our thought process when it comes to opening up cards for additional rewards, and we take into account Angie's travels when planning our card choices in any given year. When it comes to your own situation, your return will be based on several factors such as how many cards you churn, the points you receive for any given brand, the trips you decide to take, and of course, any supplemental points received from actually traveling and normal spending on your cards.
We have points remaining to go to conferences that would fall into the "completely free" travel category, but we have not booked them yet as our upcoming conferences are all within driving distance such that we are saving our points for later.
Angie and I both open credit cards, and we do not add each other as authorized users. 
A Few Final Thoughts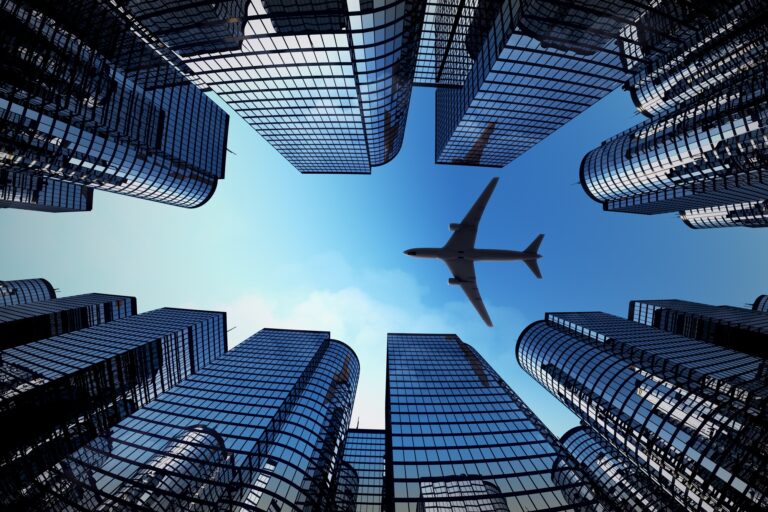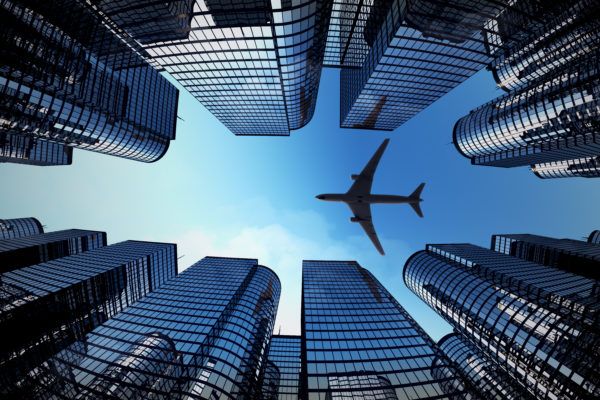 To conclude this guide, we want to highlight a few more thoughts that need to be said that we have not brought up yet.
First, we want to point out that when it comes to opening credit cards, the publicly accessible rewards for minimum spending are often not the best you can get for any given card.
Once you go down the road of opening cards, you'll likely find that you receive offers in the mail from banks seemingly everyday with points that are significantly better than their online / public counterparts (to the tune of tens of thousands of points per card).
We would be lying if we said we haven't opened cards as the result of these mailers, but at the same time they can also throw off your plans if you're saving for a specific vacation.
We got a mailer for 60,000 Delta points once and we couldn't say no to opening the card, but it took us about six months to figure out where and when we'd use them (Alaska).
Likewise, banks also periodically do limited time promotions to offer elevated rewards comparable to what you'd get in a mailer. In these cases sites like The Points Guy find them and share them shortly after they go live. So keep an eye on their newest articles to see if any cards you're eyeing may have a bump in points in the near-term (or, conversely, a looming devaluation!).
We each got in on the Chase Sapphire 100,000 point sign-up purely because we saw they were planning on devaluing the points a few weeks later. We weren't looking to open that card just yet, and admittedly had a fair bit of trouble reaching the spending threshold in time, but they forced our hand for the points.
Second, another common topic that comes up with churning credit cards is around your credit score.
We can safely say that in all the years we've been opening and closing credit cards we have not seen a drop in our credit scores large enough to be concerned. In fact, I'm not even sure we've ever seen a drop in our credit scores at all!
Generally speaking credit scores will go down when you close an account, if only because your total available credit drops. But as we're always opening new cards right before closing old ones, our available credit tends to rise more than it drops- thus improving our credit score.
Along that note, we also keep our longest running cards open even though we don't use them (they are free cards too, hooray!) as they help bring up the average credit history age. Admittedly, most of this is because I'm too lazy to close them.
Third, it is important to note that we have recently purchased cars and have already secured a mortgage, so our need for utilizing our credit for major purchases is also questionable in the foreseeable future.
If we were to drop 25, 50, or even 100 points, the only thing it'd possibly hurt is our chances on opening another card a few months later (and it likely would not since ours are fairly high to begin with). If you are planning a major purchase where you would require the use of your credit score, churning is probably not right for you at this time even if your score is damn near perfect. Don't tempt fate.
This is why we did not churn much in 2016/2017 as we were trying to keep our credit as high as possible to secure a great rate on our mortgage. Now that we've done that it is on to our next points run!
Fourth, it is always worth keeping in mind that some networks will take away your points if you cancel the card before using them (this is common with banks where you use points directly vs. them being transferred to a 3rd party airline or hotel for use).
There are a lot of arguments for and against whether this actually occurs, and we always err on the side of caution and spend all of our points before canceling a card. Or, at the very least, if we can transfer the points to a branded program we do that to get them out of reach the bank.
Ultimately the worst things that could happen are either a) you lose your points or b) you wait too long to spend them and have an annual fee roll around that you may not have accounted for. If the side perks are good sometimes the latter is okay (we've kept some cards for years because of this), but other times it is best to spend your points quickly and get on to a new card.
Finally, we want to remind everyone that churning for the sake of getting points is not ideal. It takes a lot of time planning, allocating purchases, and paying off annual fees in order to get reward points.
You could churn much more than we do, but if at the end of the day you end up with 1,000,000 points and no booked trips, we have to ask, what's the point?
Plan your points run based on this guide and only open cards for the trips you are actively planning to take. This will keep your work to a minimum, rewards at their peak, and save you a lot of hassle and potential fees in the long run!
Let your travel hacking begin!
Read More Lifestyle Design Articles
About Jeremy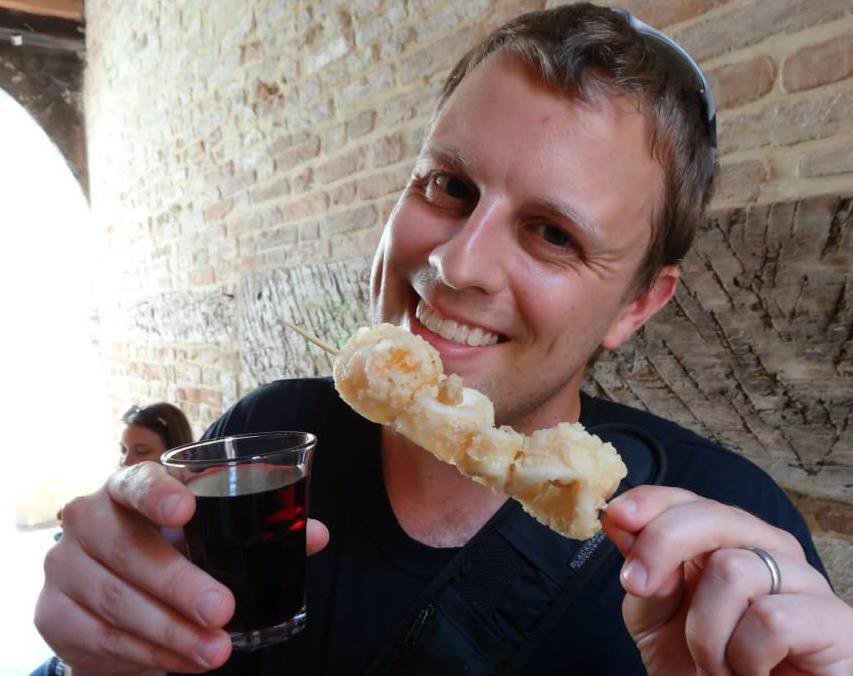 About the Author: Jeremy is a full-time travel writer based in Pittsburgh and primary author of this site. He has been to 70+ countries on five continents and seeks out new food, adventure activities, and off-the-beaten-path experiences wherever he travels.