Published by Jeremy. Last Updated on March 4, 2019.
Disclaimers: We were hosted for this experience. Our site uses demographic data, email opt-ins, display advertising, and affiliate links. Please check out our Terms and Conditions for more information. Listed prices and attraction details may have changed since our visit and initial publication.
My brief trip to enjoy the top things to do in Sri Lanka covered a lot of ground even though I was there for just under one week. Not knowing much of what to expect from this island nation, I was truly blown away by the incredible spectrum of attractions that this amazing country has to offer.
The following is a collection of five amazing attractions that I visited during my time in Sri Lanka. These represent some of my favorite experiences from my entire stay. 
The best part?
This list is just a small slice of the places to visit in Sri Lanka as there are even more amazing things to see and do that I did not have time to enjoy myself.

The City of Galle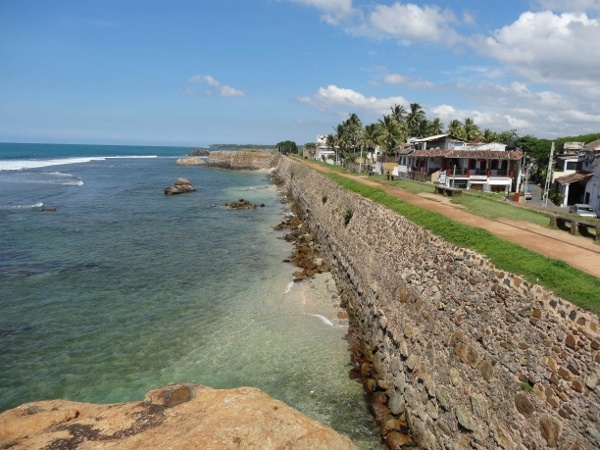 The fort of Galle in the southwest corner of Sri Lanka was a Portuguese settlement in the 16th century, built up further by the Dutch in the 17th century, and the remains are often said to be the largest remaining in southern Asia. 
My biggest regret from my trip to Sri Lanka was not being able to explore this gorgeous city longer.
With a laid back feel, gorgeous views of the ocean, and the expansive fort that I barely only scratched the surface of exploring, Galle is one destination I could easily see spending several days getting lost while exploring. (Be sure to try some delicious Sri Lankan food while you're here!)
Sigiriya Rock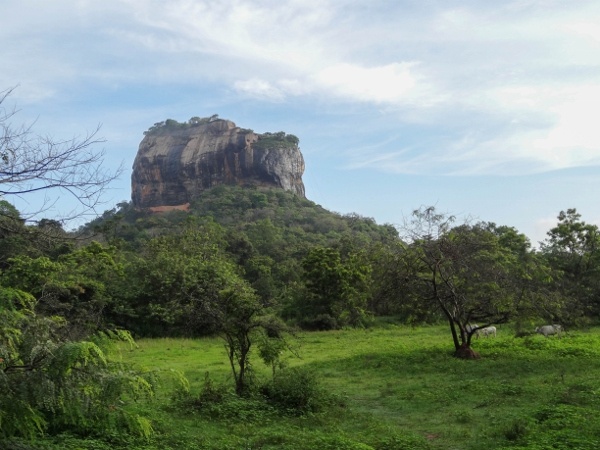 When looking at Sigiriya from a distance, you would not expect that this massive rock (660 feet tall) was once home to a palace nearly 1,600 years ago and a monastery 800 years before that.
Although the palace and monastery are no longer there, several interesting features still remain including beautiful rock paintings and a set of massive carved lions' paws that surround the palace entrance at the top of the rock.
Sadly, the head of the lion that was said to be present collapsed many years ago. This gorgeous rock is an easy-to-moderate climb and combines spectacular views with a look into Sri Lanka's incredible history.
If only the palace was still there!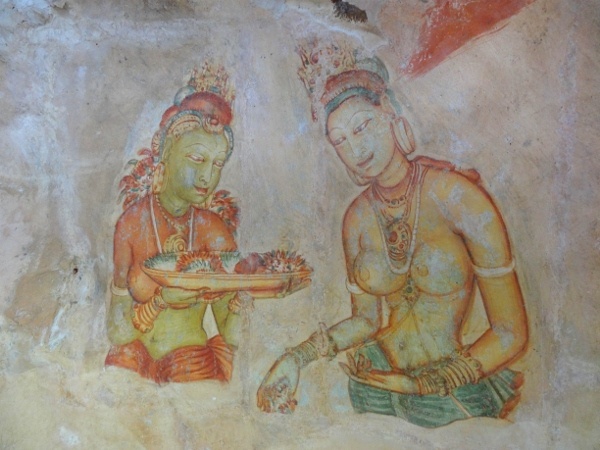 Be warned, however, that you must have water with you for the hike as there is nothing available at the top, and also that Sigiriya is home to several wasps' nests. 
These wasps have been known to attack visitors as they are agitated by noise (we had to sit down and wait for a swarm to pass due to climbing groups being too loud) and those with allergies or sensitivities should avoid this one as a precaution.
Ruins at Polonnaruwa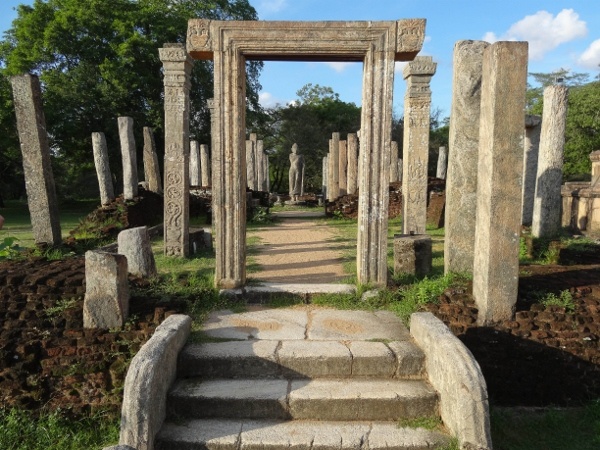 The ruins of Polonnaruwa are nothing short of impressive. This city was the second capital of Sri Lanka after being constructed in the 12th century by Parakramabahu I.
Grandeur was likely on his mind during construction as the remaining buildings are full of many unique architectural designs at every turn.
One of my favorite locations in Polonnaruwa is the ruins of an ancient Temple of the Tooth, where the relic of Buddha's tooth was once housed (the tooth is now in a more modern temple in Kandy, see below).
There are so many sights to see at Polonnaruwa that you will likely need to spend a whole day here in order to see them all. Just be sure to have a driver or rent a bike as the grounds are expansive and cover quite a bit of distance.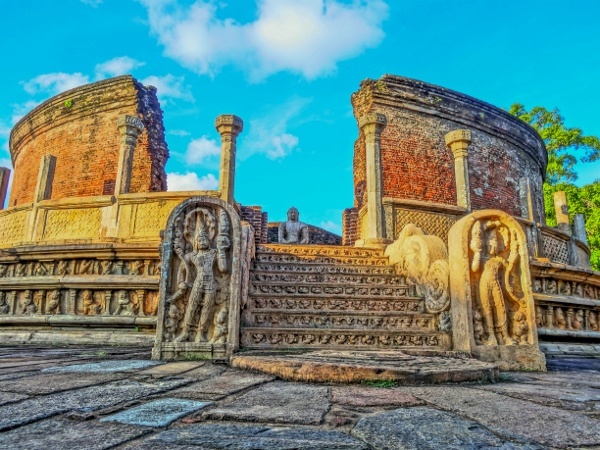 The Temple of the Tooth at Kandy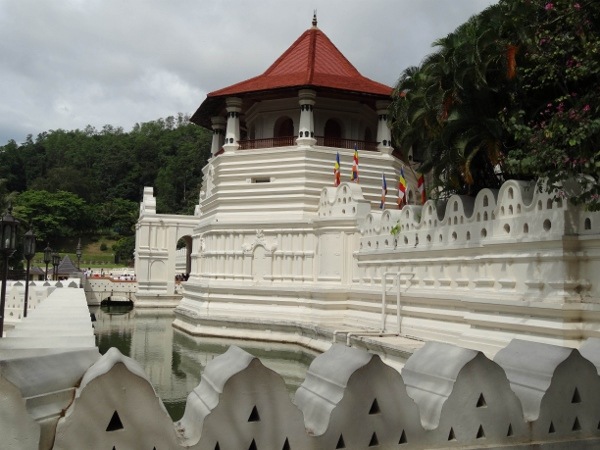 The present day Temple of the Tooth is a rather large Buddhist temple located in Kandy. As its name suggests, this temple is said to be home to the Buddha's tooth relic and is a pilgrimage site for many Buddhists. 
Unfortunately this relic is hidden behind a shrine and is not visible, so those visiting must have a bit of faith that it is indeed there.
Whether or not it is present is one thing, but witnessing many pilgrims having truly emotional experiences at this shrine is something to appreciate.
In addition to standing before the relic, this temple is home to a rather small museum that has numerous paintings and explanations that help explain the life and teachings of Buddha. 
Having traveled to many Buddhist countries, this struck me as odd because I do not recall ever exploring a museum dedicated to Buddha. Taking a moment to learn more about the life and teachings of Buddha in this gorgeous setting was something I will appreciate for years to come.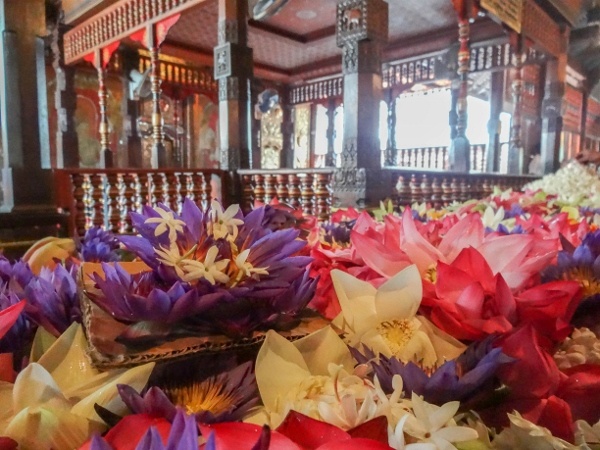 Kaudulla National Park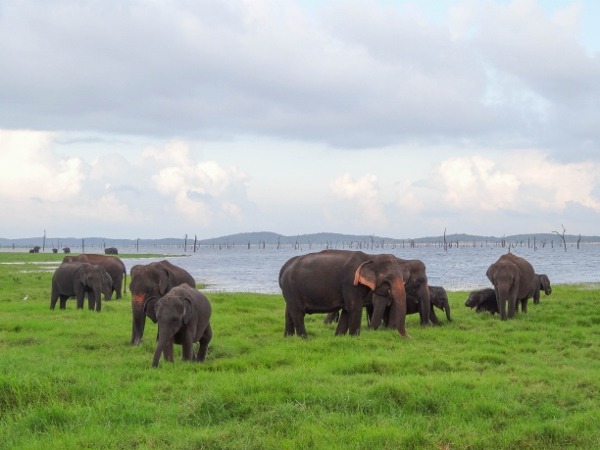 Although we've already some of our best photos from Kaudulla National Park, I would be out of place to not mention it again here. 
If you are visiting Sri Lanka towards the end of the year (September to November), you simply must head to this park to have a chance at witnessing several hundred wild elephants congregating as they search for food and water.
I've traveled all over the world for wild animal encounters, and the viewing at this park was among the best- there really isn't anything I can say beyond that!
When it comes down to it, my week barely covered all the amazing things to do in Sri Lanka. After researching this country more I am quite convinced I could spend several months here and still have much left to see as Sri Lanka is truly an amazing destination.
I'd like to thank Cinnamon Hotels for inviting me to attend the TBC Asia conference and experience Sri Lanka first hand. As always, all opinions are my own. 
Thinking of visiting Sri Lanka and India on the same trip? Find out why we think you should visit Sri Lanka first in this one!
About Jeremy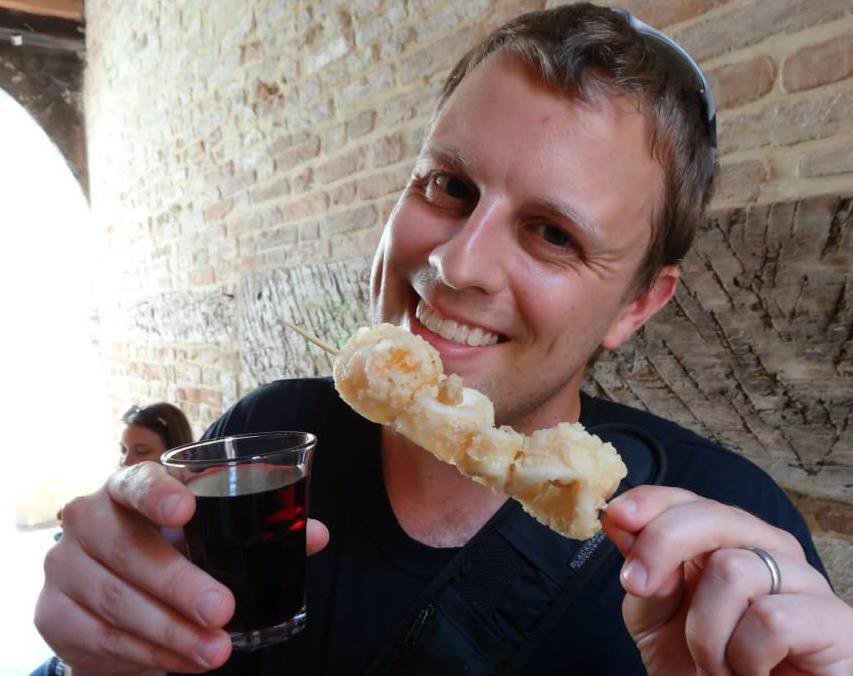 About the Author: Jeremy is a full-time travel writer based in Pittsburgh and primary author of this site. He has been to 70+ countries on five continents and seeks out new food, adventure activities, and off-the-beaten-path experiences wherever he travels.