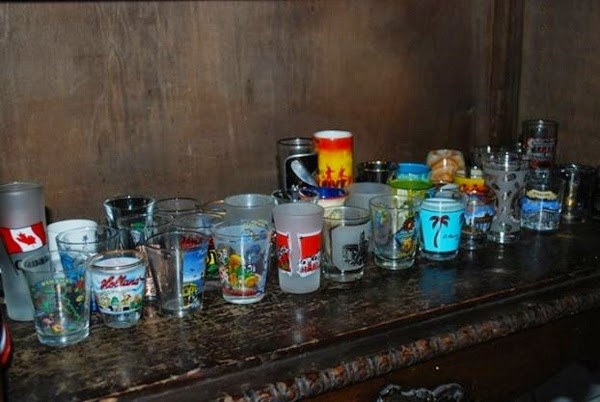 Purchasing souvenirs is often an important aspect of all trips to many travelers. When a city or region gets too popular, however, a lot of the souvenirs sold are just.. well, crap.  So finding the best souvenir for yourself might be a difficult task.
When I travel, I tend to have a rather large budget just for souvenirs, much greater than most people I meet.  For my collection, I try and get three things from each country I go to: a display piece, a shot glass, and a t-shirt.
This article focuses on all of the shot glasses I have acquired from the 34 countries I have visited so far.  Out of these countries, only one is currently missing as I could not find a single shot glass in the tiny city state of Macao.