Published by Jeremy. Last Updated on January 7, 2019.
Disclaimers: Our site uses demographic data, email opt-ins, display advertising, and affiliate links. Please check out our Terms and Conditions for more information. Listed prices and attraction details may have changed since our visit and initial publication.
We knew we wanted to go rug shopping in Morocco before we got there, and did a fair bit of research online as to what to expect prior to arriving (including which of the many beautiful styles we would be interested in purchasing).
One thing that jumped out at us as we got started was the number of comments that shopping at Local Berbere Artisanal in Chefchaouen was much more laid back, offered better prices, and generally was a more enjoyable experience than, well, anywhere else in the country.
Even though it was the first stop of our trip, we found ourselves at the shop making a very expensive decision from the get-go and we are certainly glad we did.
The Experience of Shopping for a Morocco Rug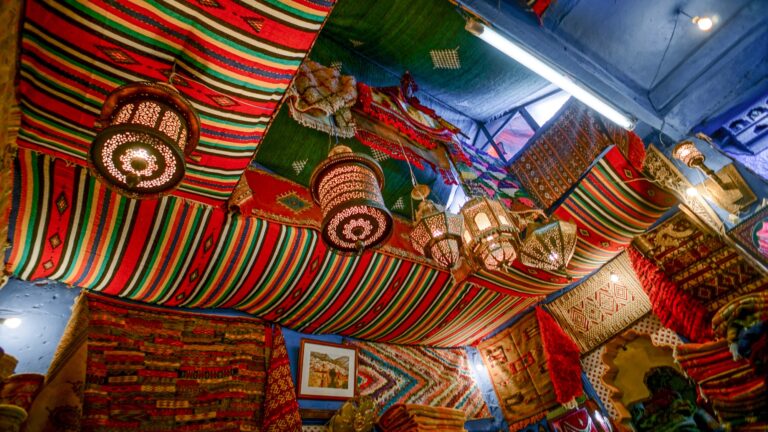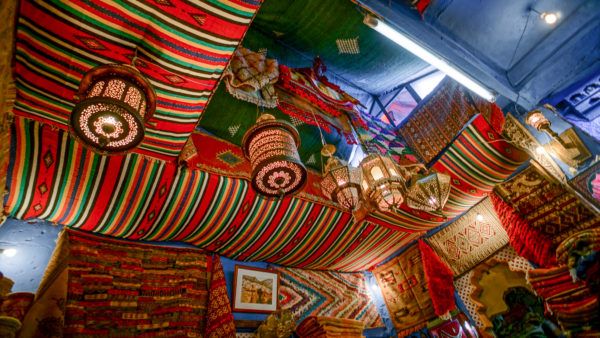 The reason we liked our experience at Local Berbere Artisanal was, true to the word of other reviewers, they were not pushy in the slightest.
Yes, you can spend hours there as the employees regale you with rug after rug you can neither afford nor fit in your house, and yes, if you express interest in any given one ten more comparable rugs will come your way (as well as much mint tea as you'd like to consume while you watch).
But as much of an assault on the senses as this may be, the one thing they are not is pushy, and you dictate the show- all part of the experience.
In fact, after being shown what seemed like hundreds of rugs over the span of a few hours I got overwhelmed, had them set aside our favorites, and we left all without being asked how much we want to pay.
When we returned we chatted with the employees for well over half an hour about random things all before getting onto the topic of rugs. (But when we did it was back into the thick of it for a while before we asked for a price on our favorites.)
The only reason I wish to highlight this is because it is a stark difference from the dozens upon dozens of rug shops we passed (and even visited) in Fez and Marrakesh. Here the vendors would ask you to come inside when you were across the street or further, ask more loaded questions, and generally are much more focused on making the sale. Call it "no pressure," but with pressure- something we happily resisted after dropping a good chunk of change at the front end of our trip.
We could go into more details about the experience at the rug shop, but to be honest that is all the fun and instead we want to touch on a topic that most Morocco rug shopping guides miss out on- the bartering process.
Doing this right could save you a fair bit of money!
What Counter Offer Should You Use?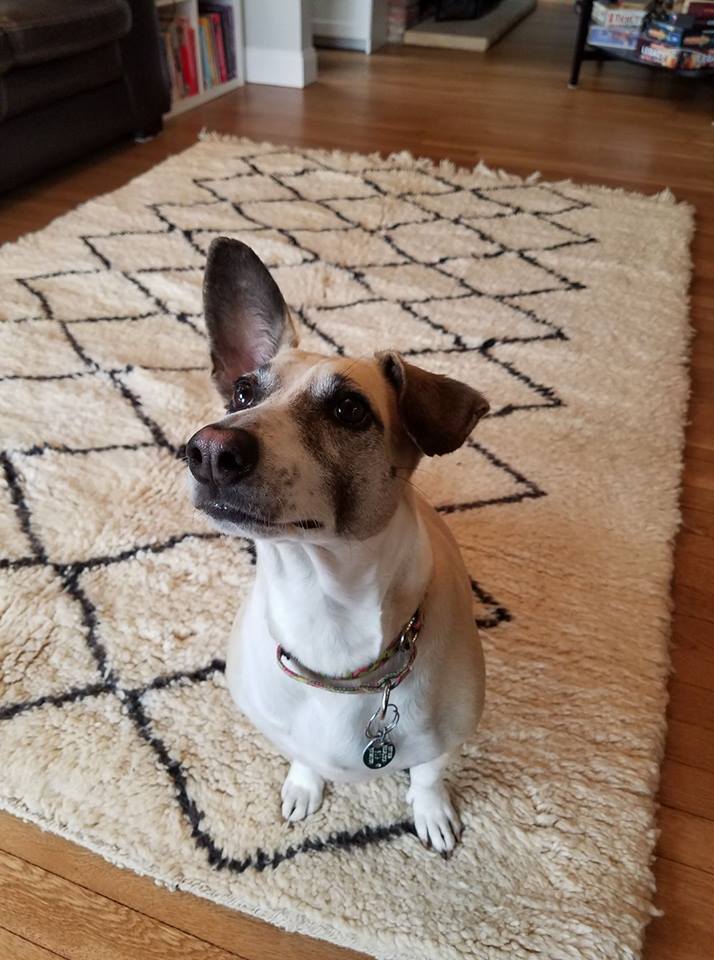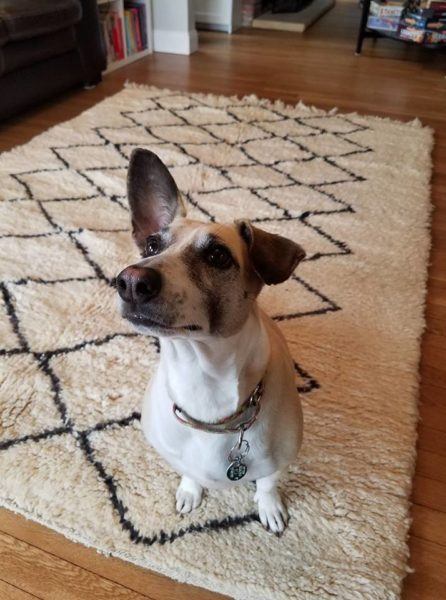 When we were researching how to barter in Morocco, we found a general rule of thumb that most goods ultimately go for about half of initial asking price. So it is best to start your bartering process at a third of whatever the vendor is asking to allow room to meet in the middle.
We found this to be true for many items of quality we purchased in the country, rugs included, but as you get to cheaper and more poorly made products we found the initial markup to be either non-existent or as high as ten-to-one! In these cases it is best to get familiar with the worth of products quickly, shop around, and use your best judgment to avoid getting taken for.
Thankfully for the latter instance, you should quickly tell when something is too high for a reason- such as a vendor being in a super saturated market and not making many sales at all.
For our rugs, we were initially quoted a rate for two rugs (one 5'x7′ and one 6'x8′- pictured) and a runner (roughly 2'x7′- not pictured) that was just under $3,000 USD including shipping. We proposed a counter offer of about $900, and were promptly laughed at saying that the cost would mostly go to shipping (the box later showed that three rugs to the USA cost a grand total of $200).
An awkward silence ensued while Angie and I thought to ourselves about our experience buying a Turkish rug in Istanbul (and scoring a better quality rug for an immensely better price, I may add).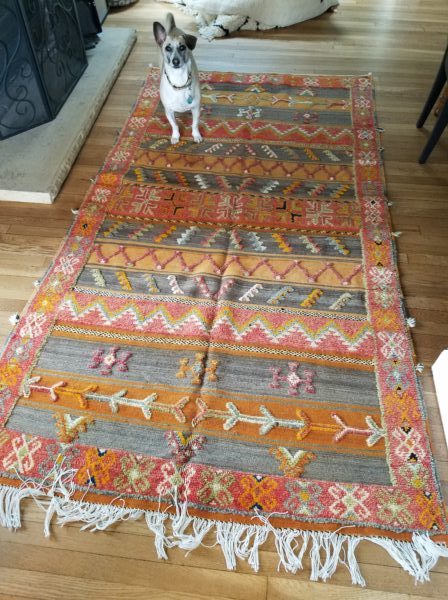 This is where being familiar with rug prices is quite helpful. We knew from the Anou women's co-op website that we could buy similar rugs to the ones we selected for about $1,300-$1,400 USD delivered. So Angie countered with an equivalent of just over $1,000, to which we were promptly laughed at again while being offered $2,500 for the lot.
Seeing the folly of this negotiation, as we could just as easily go online 10 minutes later at our riad and shop at the co-op, I decided to employ the age old tactic of leaving just to see what they would say.
As soon as I stood up they asked us to make our best offer where Angie wrote $1,500 on a piece of paper without consulting me first. I "yelled" at her saying no, and she crossed it out. The salesman wanted to see what the offer was and came back with it still being too low and offered $1,800.
We got up, made for the door, and were stopped again saying they could do Angie's $1,500 and wanted to know what I wanted. I asked for $1,400 and we settled at around $1,450 for the lot as long as I gave them a good review on TripAdvisor- just about 50% under the initial quote. (This review here, however, was not part of the deal- call it an extra on us.)
Our Moroccan Rugs Arrived On Time and As Promised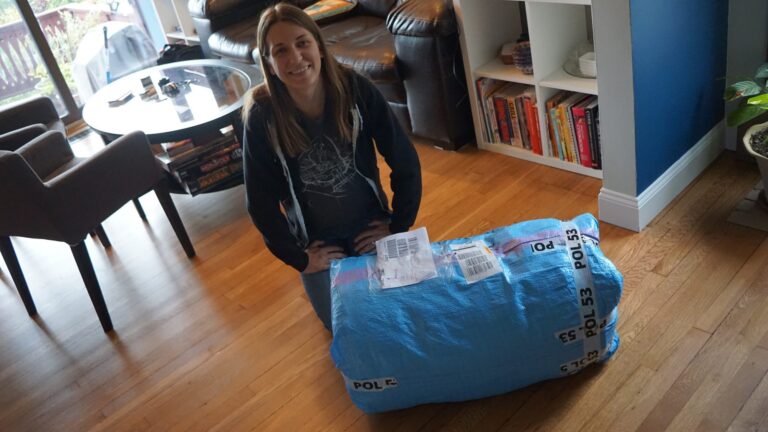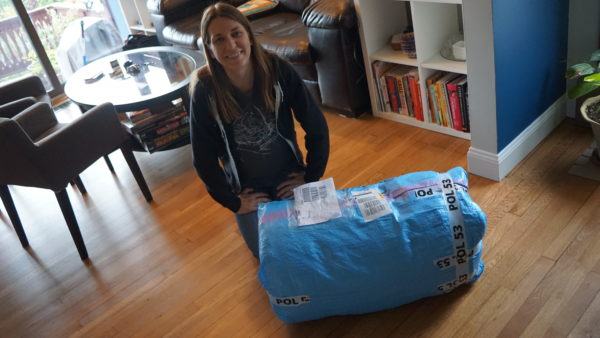 Our rugs were packaged up, promised to be shipped the next Saturday and arrive the following Tuesday, and we left with the perpetual worry about whether our rugs would show up. True to their word the phone number we left on file (Angie's mom) was called on Saturday, a tracking number was given, and our rugs arrived on Tuesday- just as they promised.
Overall, we could have saved a bit of money purchasing from the women's co-op website online; however, the added ability to look at the rugs before purchasing (not to mention enjoying the sales process), does warrant a bit extra in our minds as it is, to put it simply, an experience worth having if you find yourself with a few hours free in Chefchaouen!
Local Berbere Artisanal is located at 23 Derb Bab El Moukaf in Chefchaouen (west of the Kasba off of Al Kissariya and a bit south towards Avenue Hassan II). As you get close touts may ask to take you to an "artisan shop," which is an unsettling way to be approached but is quite likely where you want to go.
About Jeremy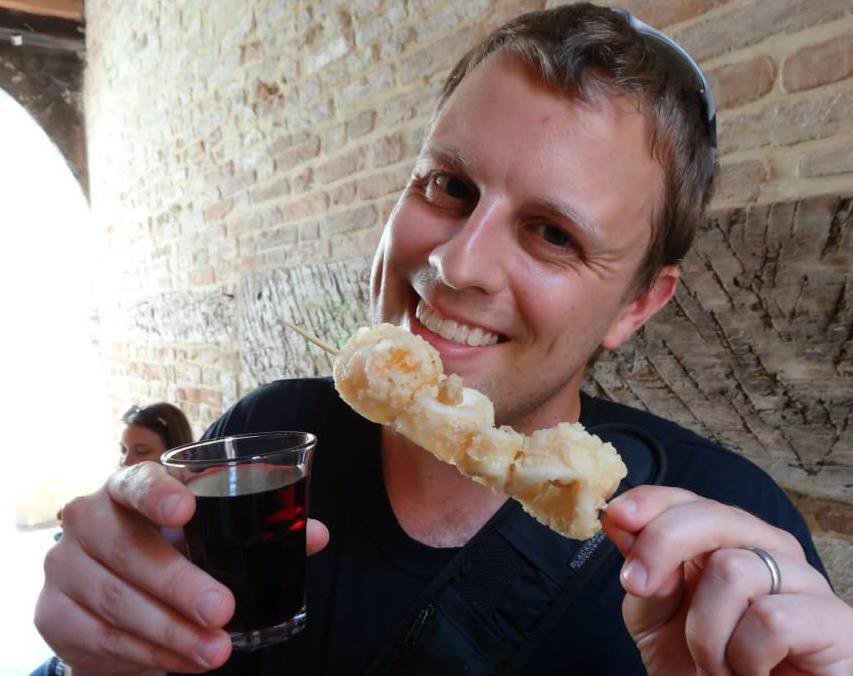 About the Author: Jeremy is a full-time travel writer based in Pittsburgh and primary author of this site. He has been to 70+ countries on five continents and seeks out new food, adventure activities, and off-the-beaten-path experiences wherever he travels.