Published by Guest Blogger. Last Updated on October 17, 2022.
Disclaimers: Our site uses demographic data, email opt-ins, display advertising, and affiliate links. Please check out our Terms and Conditions for more information. Listed prices and attraction details may have changed since our visit and initial publication.
If you're looking for an unforgettable zoo experience, look no further than the Pairi Daiza Hotel in Belgium.
Located an hour west of Brussels, this beautiful hotel offers guests a chance to stay overnight in the heart of a park that was voted 'the most beautiful zoo in Europe'.
From your room, you can watch wolves, penguins or polar bears wander by, or listen to the sea lions grunt in the distance.
And if you're feeling lucky, you might even get a chance to see one of the bears climbing a tree from inside your room (spoiler alert: this happened to us!)!
Pairi Daiza – The Best Zoo in Europe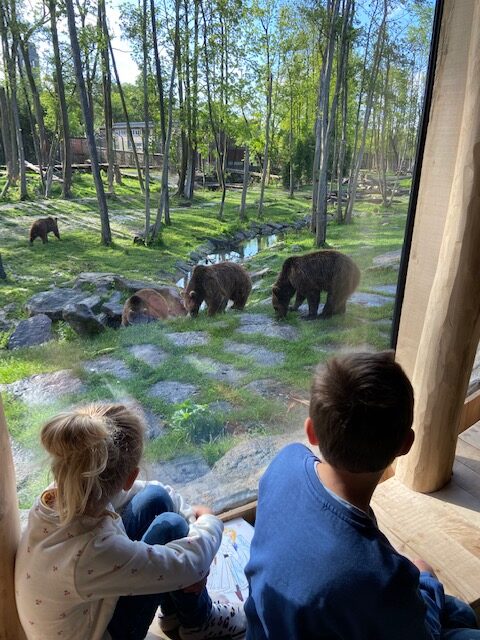 The Pairi Daiza zoo is a stunning park located in Brugelette, Belgium.
This Belgian zoo was voted the most beautiful zoo in Europe for three years in a row and has 3 stars in the Michelin Green Guide, and it's easy to see why. The park is home to a variety of 7000 animals and 800 species, including wolves, bears, tigers, pandas, and sea lions.
The park is comprised of eight sections that immerse visitors in different parts of the globe.
Authentic buildings, works of art, flora, and fauna immerse you in Indonesia, China, and British Columbia, amongst others.
In addition to housing some of the world's rarest animals, such as the Spix's Macaws and White Tigers, Pairi Daiza also works to preserve endangered species and their natural habitats through its Foundation.
Pairi Daiza Hotel is a Must Stay in Belgium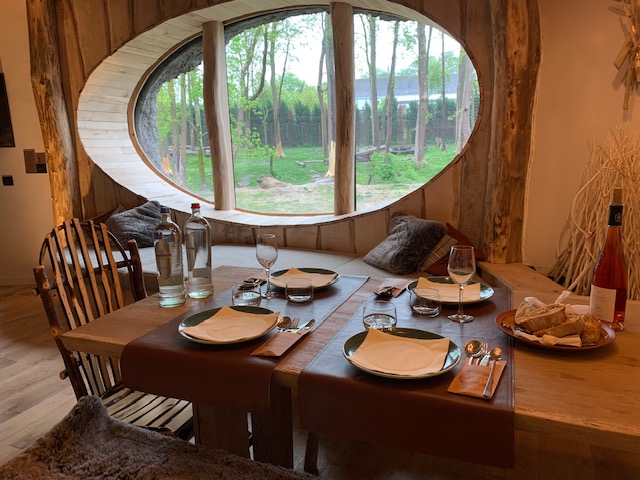 The Pairi Daiza Hotel is a spectacular resort located within the Pairi Daiza animal park in Belgium.
As of 2019, guests can choose between thematic rooms and lodges, with each option providing its own unique view of the surrounding park.
The resort offers an array of amenities, including early access to the entire park and a restaurant serving breakfast and dinner buffet-style.
But the highlight of a stay at the Pairi Daiza Hotel is undoubtedly the proximity to some of the most amazing animals in the world.
Accommodation Options at the Pairi Daiza Hotel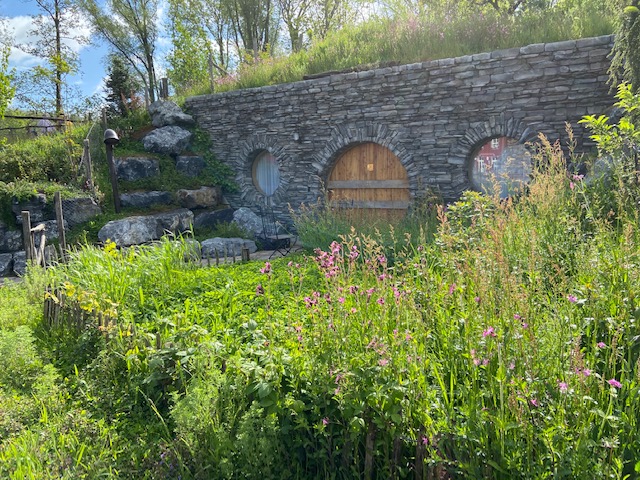 The resort offers 100 rooms with eight different types of accommodation available at the Pairi Daiza Hotel, each with its own view of the park.
You can pick where you stay based on three factors: the environment, the specific animals, or how close you want to be to them. Each accommodation type is unique: from hotel rooms and deluxe suites to hobbit houses and chalets with a Native American-style décor.
The Full Moon Lodge, Native House, Paddling Bear, and the Paddling Bear Lodge are located in the Last Frontier. This section of the park let's you get closer to brown bears, wolves, deer, and Steller sea lions.
The Penguin House, Tiger House, Walrus House, and the White Bear House are located in the Land of the Cold. As the name of the houses suggest, you will be able to have a close look at penguins, Siberian tigers, Walrusses, and Polar bears.
For a truly unique experience, you can choose a face-to-face view room, which comes with a large window in the room that allows you a divine view of the animal enclosure.
These rooms are perfect for animal lovers who want to get up close and personal with some of the park's most popular residents.
No matter which room type you choose, you're sure to have an unforgettable experience at the Pairi Daiza Hotel.
What is Included in Your Night's Stay?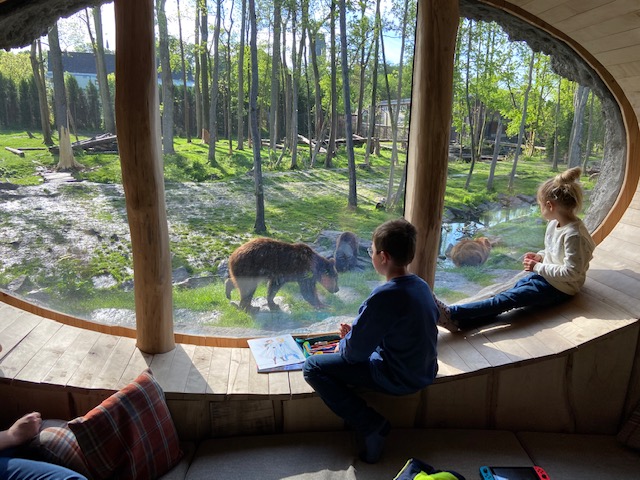 When you book a night's stay, you'll receive tickets for 2 full days at the park, as well as breakfast and dinner in buffet style.
Other perks are early access to the park – at 9 am instead of 10 am – as well as privileged encounters with many of the animals. You'll also have unlimited access to two specific areas of the park (The land of the Cold and The Last Frontier) outside of the opening hours.
And ultimately, parking is included with your stay.
How to get to the Pairi Daiza Resort
By Car
The Pairi Daiza Resort is easy to get to by car.
If you're coming from Brussels, take the E19 highway in the direction of Nijvel/Nivelles. Then take the connection to the E429 highway towards Tournai. Once you reach the exit for Marcq (#27), follow the signs for Pairi Daiza. The drive will take about an hour from Brussels.
By Train
To get to the Pairi Daiza Resort by train, take the train to Jurbeke/Jurbise and then a connecting train to Cambron-Casteau. From there, a walking path will bring you directly to the entrance of the park. It's 900 meters away. Keep in mind that there is no shuttle bus or other service by Pairi Daiza – obviously, you can book a taxi to get there too.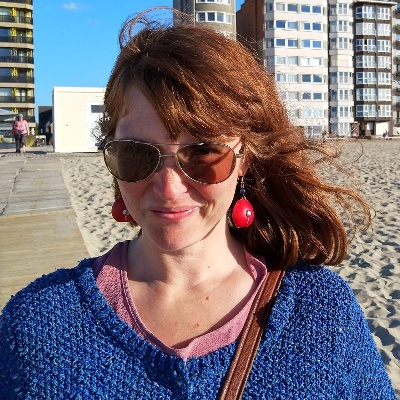 Babs Rodrigus is a travel addict at heart and loves to explore the world and her home country Belgium. She writes about the tiny Western European country on her blog Next Stop Belgium and about queer family travel on Mums on FlipFlops.
All photos were provided courtesy of Next Stop Belgium.
Book a Train Ticket in Europe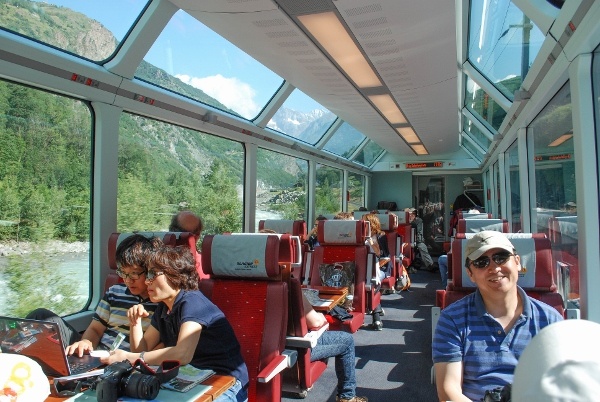 Want to learn more? Check out our Omio review!