Last Updated on August 7, 2022 by Jeremy
Disclaimers: Our site uses demographic data, email opt-ins, display advertising, and affiliate links. Please check out our Terms and Conditions for more information. Listed prices and attraction details may have changed since our visit and initial publication.
As of 2022, the Fontecruz Lisboa looks like it is no longer associated with the Marriott brand. As such, our review may not be as accurate if any major changes have been made since our stay.
When it comes to hotels in major cities, we often find our experiences to be hit or miss as it is hard to balance prime location, price, and amenities.
A great room, with a stellar location, often comes at a high price. A cheaper room with a stellar location may be lacking in amenities. Or you have a great room with a stellar price point, but have to make a sacrifice on location to meet a budget.
At the The Marriott Fontecruz Lisboa, we felt like we got all three right in the heart of Lisbon. We really couldn't have asked for much more at this one!
The Marriott Fontecruz Offers Spacious Rooms in Central Lisbon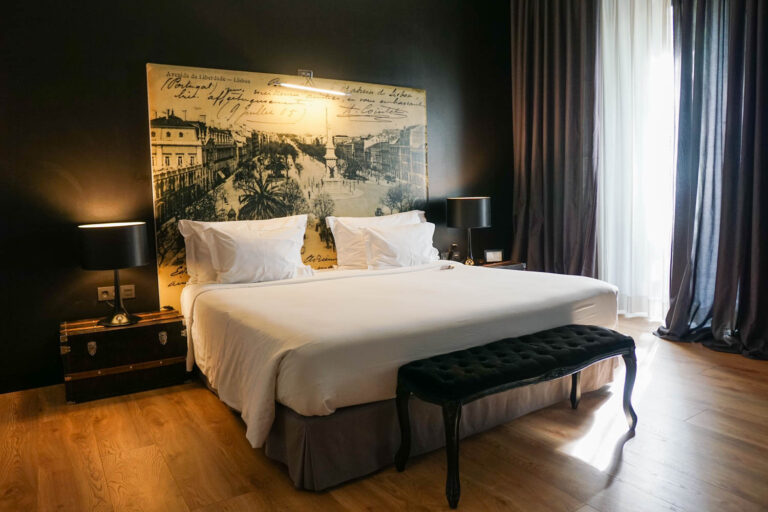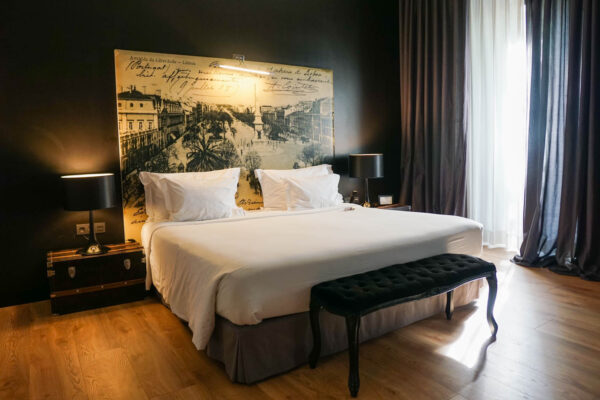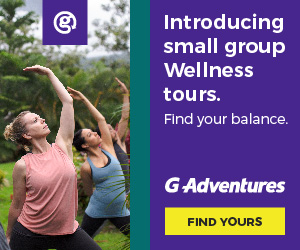 When we generally talk about hotels, we often look at how the big picture impacted our stay. Sometimes it could be the prime location that allowed us to explore, at others it could be the hotel amenities at large (like a great restaurant or bar- we opted to skip these because Lisbon's food scene ensured we didn't want to eat at the hotel), and at a select few a combination of everything. But at the Marriott Fontecruz, however, it was the little details of the room that made it stand out.
For example, the decor included historic photos of Lisbon proper, our windows came with both blackout curtains and wood shutters (making it incredibly dark at night), and the bed was one of the most comfortable we've slept in just about anywhere. I do not say this lightly, but I think I had one of my best night's sleep at a hotel ever at the Marriott Fontecruz. As I am a horrifically light sleeper, this is really saying something that only worked thanks to the combination of the bed and the blinds together.
Perhaps my favorite thing about the Marriott Fontecruz Lisboa is that our room was simply spacious.
We're used to hotel rooms in Europe with a pretty tight footprint, with some so small that we could barely fit our luggage in the available space, and our room here could only be described as generous. I'd go as far as saying that there was more open floor than was covered in furniture, and the exceptionally tall ceilings really helped make things feel even bigger than that. While perhaps not suite-level in size, we really felt like we could spread out here which just added to the comfort.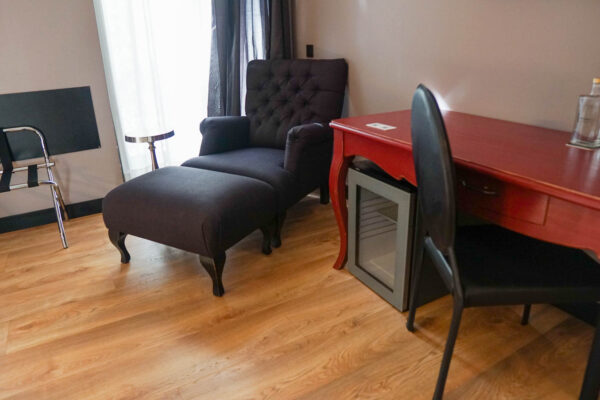 As an added bonus, we were staying on one of the upper floors of the property which allowed our room to have a walk-out balcony overlooking Avenida da Liberdade (one of the main roads in central Lisbon). The balcony was not terribly big, with barely enough room for two people, but it was nice to be able to stand outside and take in the view of the street below us for a quick glance whenever we wanted.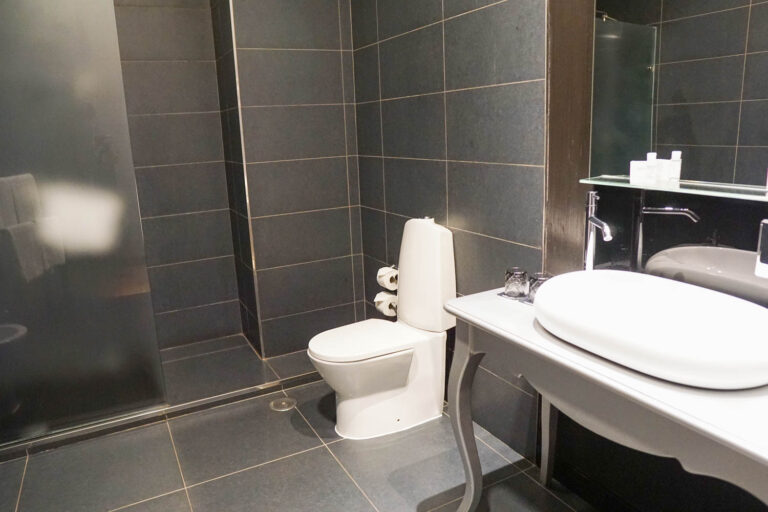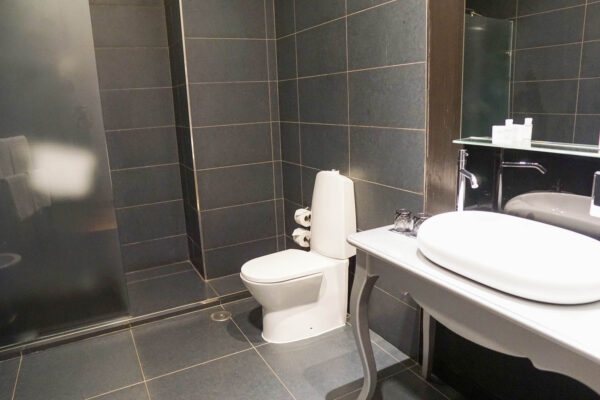 The only real miss we had at the Fontecruz Lisboa was simply that the hotel requires a keycard for the electricity to be turned on- including the air conditioning.
We learned very quickly that we needed an extra card to run the air conditioning as it was, sadly, quite underpowered and took a fair bit of time to cool the room down (read: hours, not minutes). This problem was easily solved but was still a noted downside that we had to discover through experience on our first night (thankfully, we were so jetlagged we passed out either way).
Overall, we were really pleased with our stay at the Marriott Fontecruz Lisboa. As space and a centrally located hotel are often conflicting statements with each other, it was nice to find a room here that really let us be able to spread out and relax during our brief stay. As such, we'd happily consider staying at this one again in a future visit to the city!
The Marriott Fontecruz Lisboa is located on Av. da Liberdade 138 in Lisbon, Portugal.
Book a Train Ticket in Europe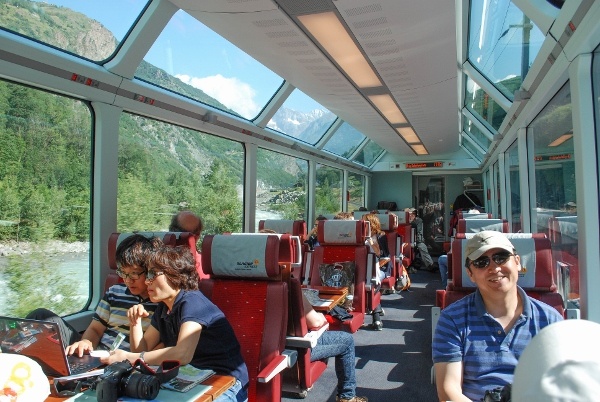 Want to learn more? Check out our Omio review!
About Jeremy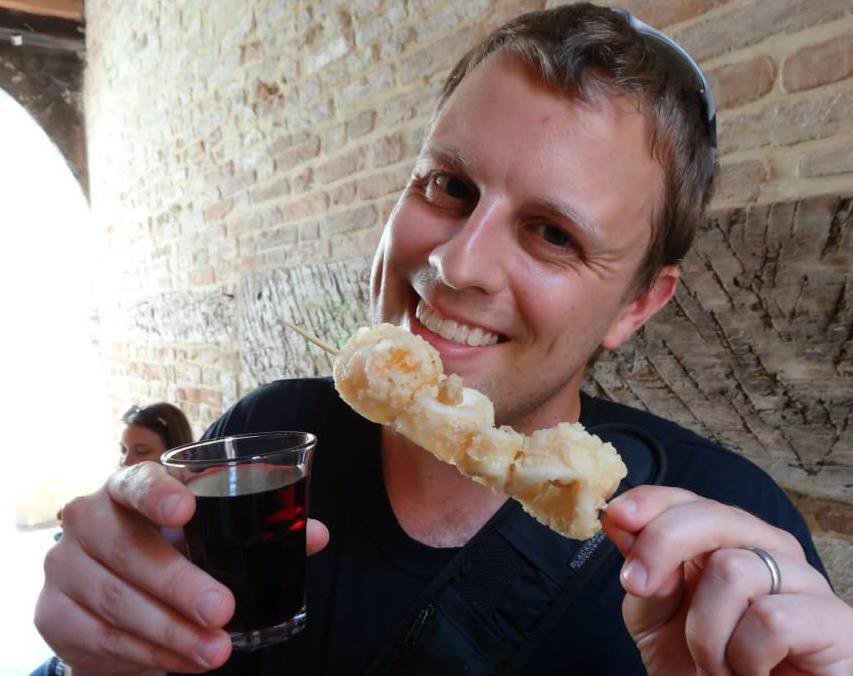 About the Author: Jeremy is a full-time travel writer based in Pittsburgh and primary author of this site. He has been to 70+ countries on five continents and seeks out new food, adventure activities, and off-the-beaten-path experiences wherever he travels.