Last Updated on January 23, 2023 by Jeremy
Disclaimers: Our site uses demographic data, email opt-ins, display advertising, and affiliate links. Please check out our Terms and Conditions for more information. Listed prices and attraction details may have changed since our visit and initial publication.
Let me tell you about my favorite village in Switzerland.
No, my favorite village in Europe.
Wait, no. My favorite village in the world.
I take this phrase in the highest regard, because Lauterbrunnen, Switzerland, is the kind of place you have to see to believe. I've been twice, and will go every single time I am in Switzerland.
In this one, I'm going to convince you to do the same.
The Lauterbrunnen Valley is Stunning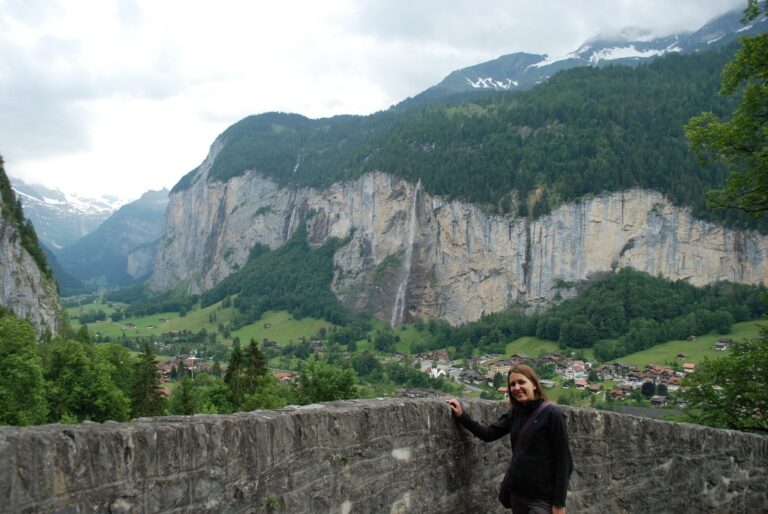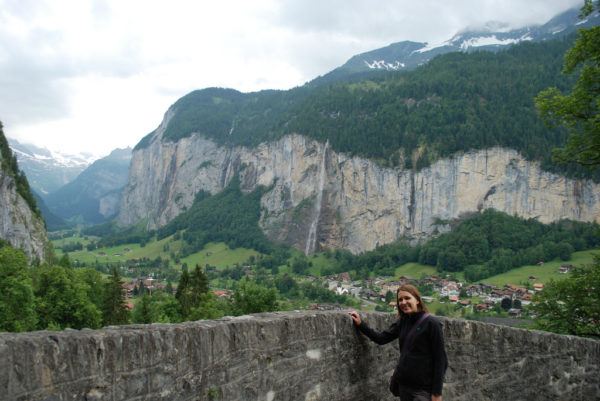 I'm going to quote my brother when describing the Lauterbrunnen valley, because really there is no other combination of words that are better. After seeing my photos, he simply said: "it's like Kauai and Yosemite had a love child."
It kind of is.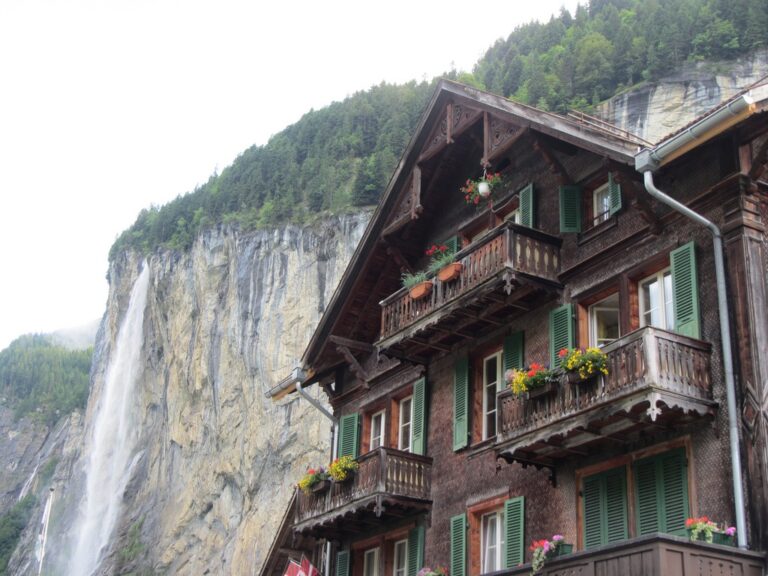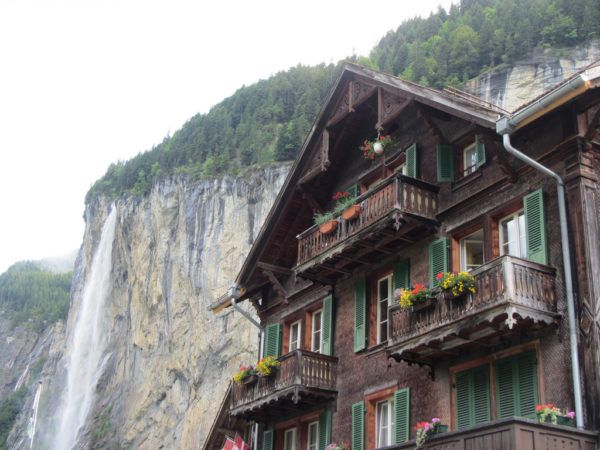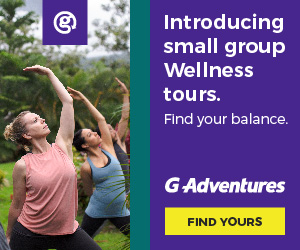 The reason Lauterbrunnen is so stunning is for its many geographic features. Its nestled high in the Swiss Alps. Is full of stunning greenery in the summer months. Snow-capped peaks can be seen off into the distance. And there are waterfalls right inside town!
Toss on some adorable Alpine buildings and you have a scene that looks like it should be out of some fictional universe.
Suffice it to say, this small town in Switzerland checks a lot of boxes, and to be quite honest even our photos don't do it justice. You really need to visit to see it for yourself.
Great Base for Cable Car Rides and Day Hikes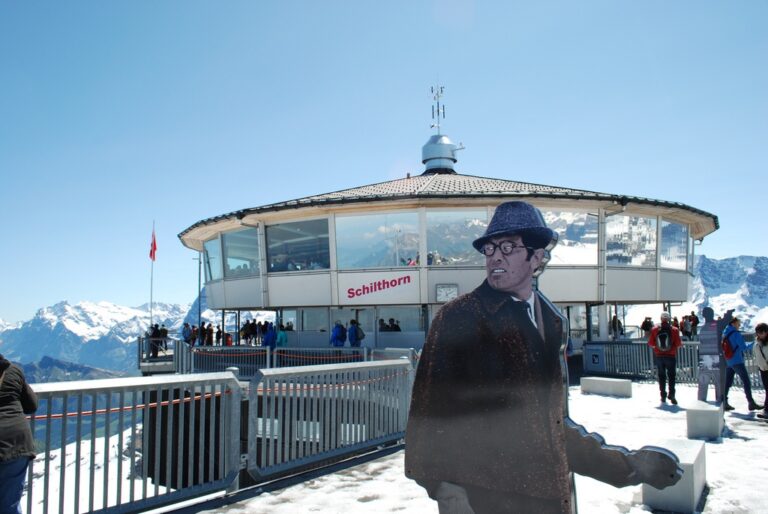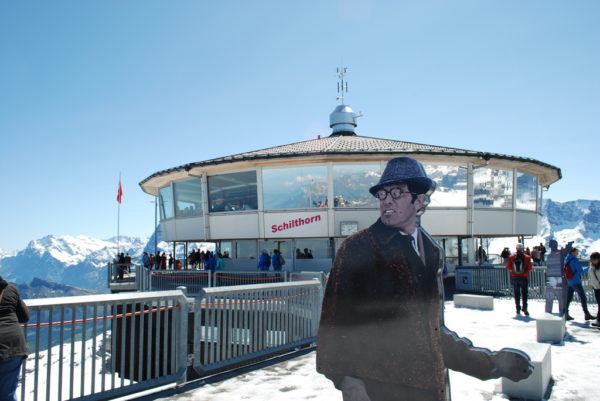 If you have more time to explore nearby, Lauterbrunnen is a perfect base for getting out and exploring the nearby villages and mountain tops.
One day out of the village we absolutely loved was taking the cable cars up to Murren and the Schilthorn to see the station filmed in the James Bond movie "On Her Majesty's Secret Service" (known as Piz Gloria) with many wonderful Bond references and stunning views.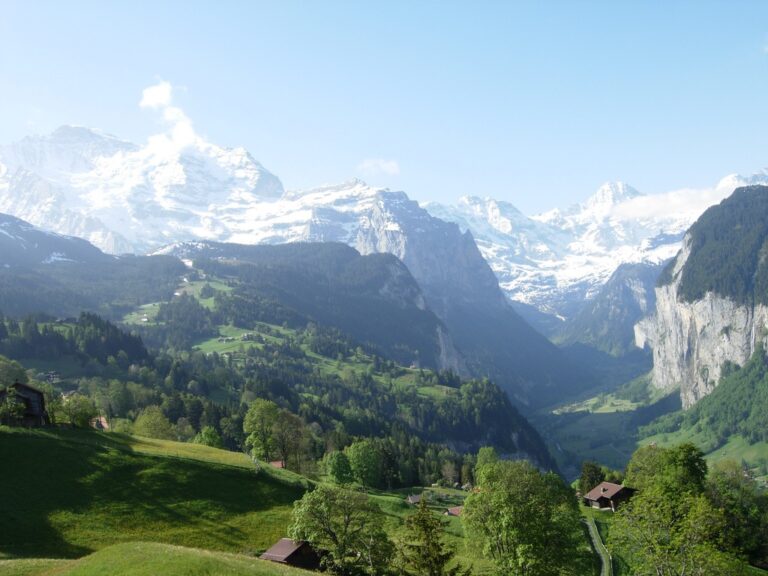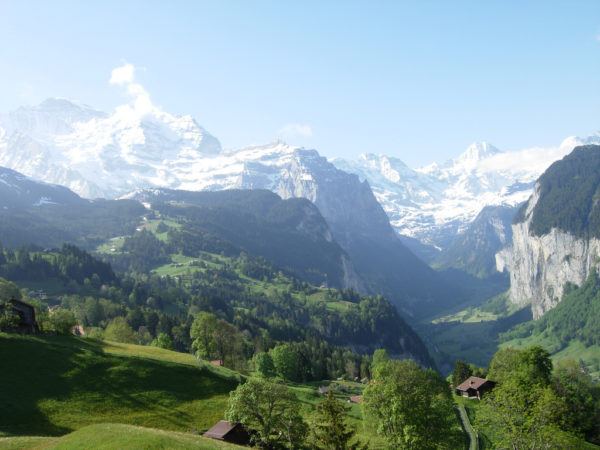 On another day we took the train up to Wengen and took a hike down taking in gorgeous views of the valley. (Although those who want to hike further and have a larger budget could go up to Kleine Scheiddegg, the station before Jungfraujoch, and hike all the way back as well.)
In fact, there are so many train and cable car options from Lauterbrunnen that you could spend a week in this stunning village and still not do it all!
Easy Access to Jungfraujoch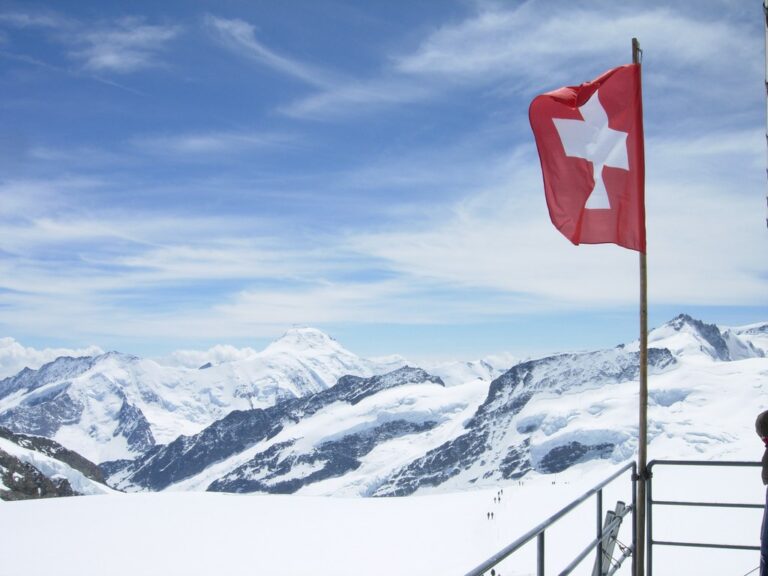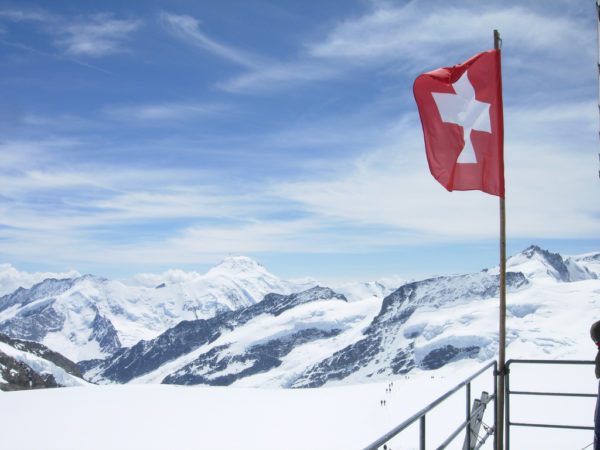 Another reason we absolutely love Lauterbrunnen is that it provides easy access to Jungfraujoch, a stunning mountain top nearby that has the highest railway station in Europe (naturally dubbed the Top of Europe).
At 11,300+ feet, reaching the top of this mountain provides a view across the Alps unlike any other in the region with an onsite museum, ice tunnel with sculptures, dog sledding, and a somewhat grueling high-elevation hike to a chateau built on the side of a cliff (a great spot for lunch!).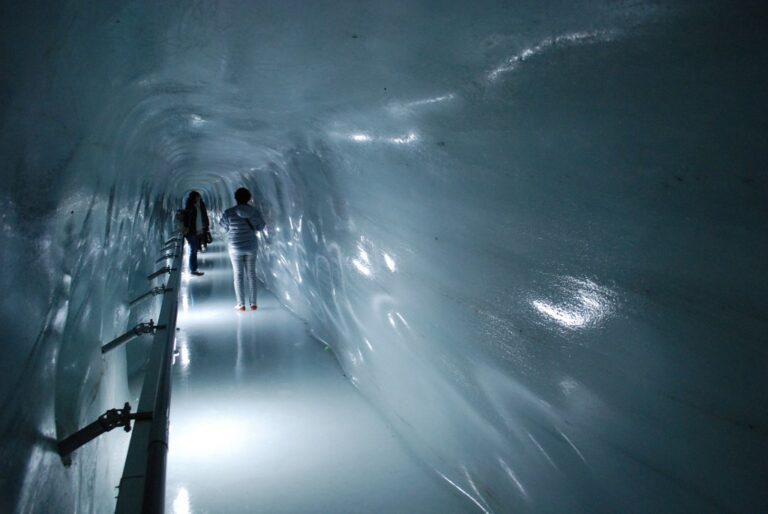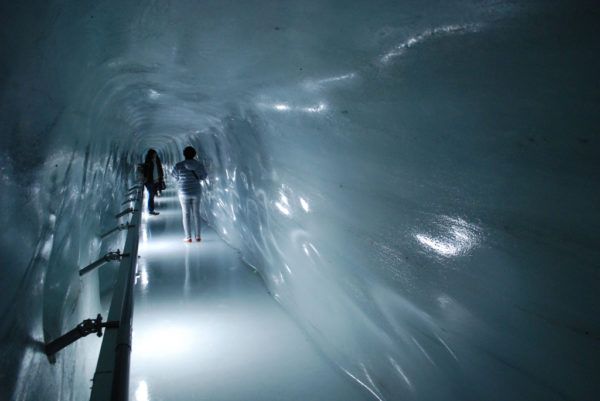 As the journey up Jungfraujoch is not cheap (upwards of 200 Franc per person pending season) and fairly time-consuming (two hours from Interlaken, 90 minutes from Lauterbrunnen), the village's accessibility is a high selling point to maximize value. If you're going to go all in to pay the fee to get to the top of Europe, you may as well break it up and spend some time in the gorgeous village at the same time!
We set up base there for four days, woke up early each day, checked the webcam posted on Jungfrau to check for inclement weather/fog, and made our decision to take the train up for the best possible experience. (Those who skip this important step may not get views at all and will have wasted the money!)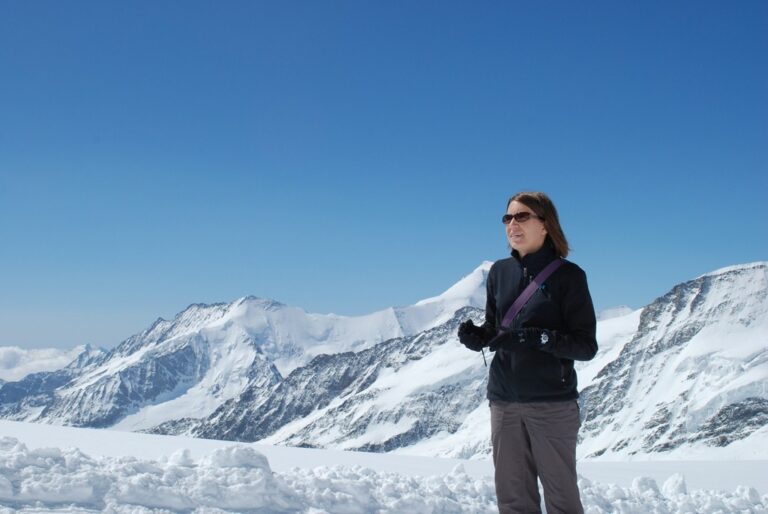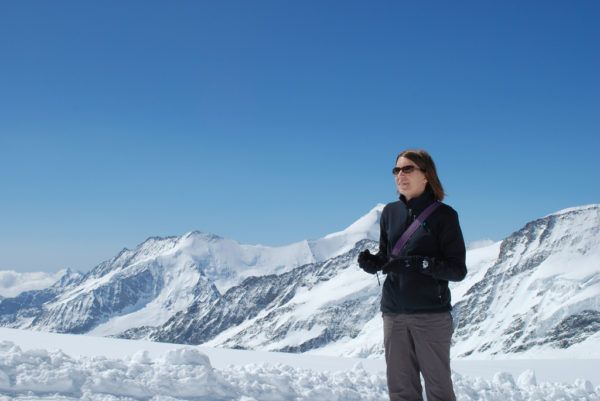 When it comes down to it, the beauty of the Lauterbrunnen valley is unparalleled by any place in Europe in our experience. It is because of that we've visited this one twice already, and are itching to get back for another.
It is simply magical.
How to Get to Lauterbrunnen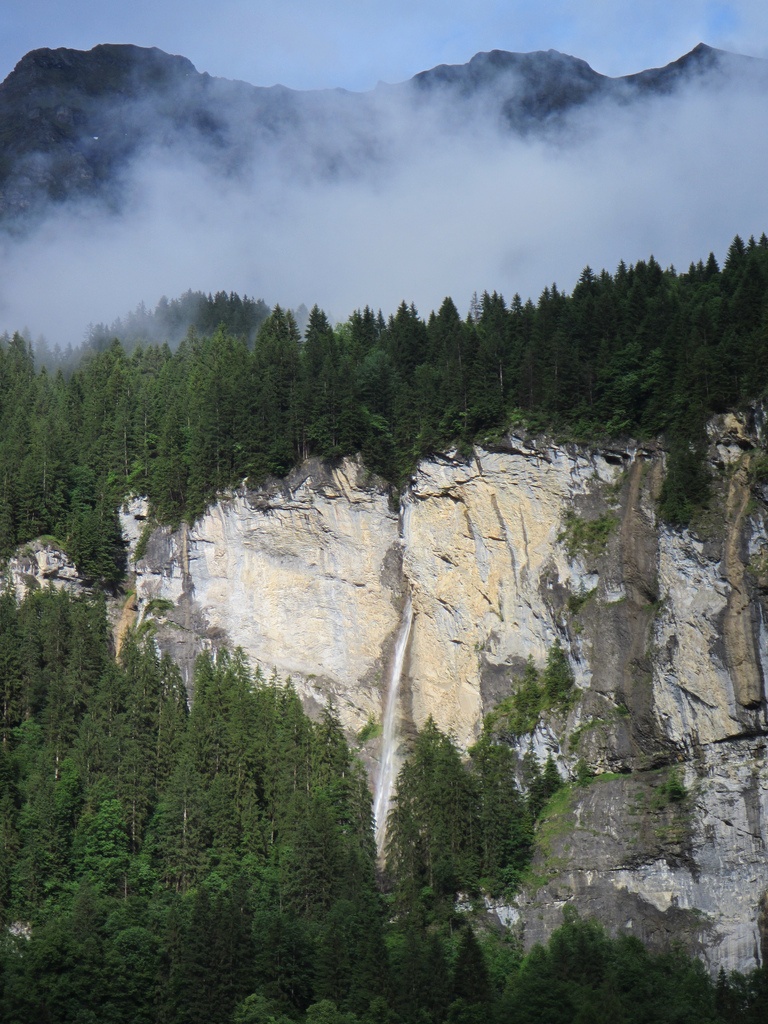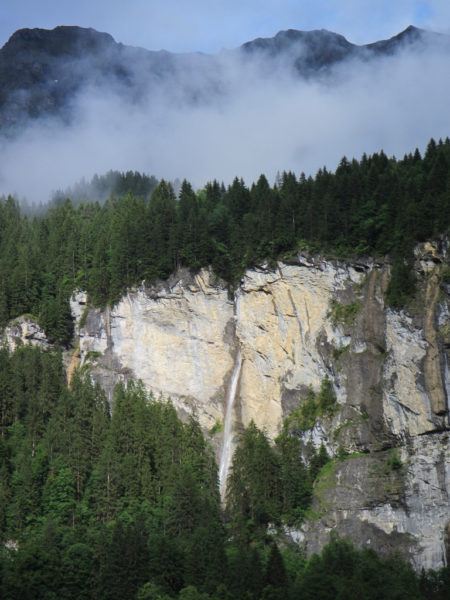 Lauterbrunnen is located in south-central Switzerland, just a few miles away from Interlaken (the main hub for trains).
It is best reached with the GoldenPass panoramic train from Montreux (near Geneva) to Luzern but is accessible via other Swiss trains as well. Once you get off at the stop in Interlaken you'll need to transfer to a private train network to reach Lauterbrunnen, and from there it is a few short steps to your Lauterbrunnen hotel.
For day trips including Lauterbrunnen, click here.
Looking for deals on transportation in Switzerland? Check out our Swiss Pass review! These are especially great for taking premium cable cars and trains as some are free or at a discounted price depending on the route (for example, Jungfraujoch was 25% off for us)!
Book a Train Ticket in Europe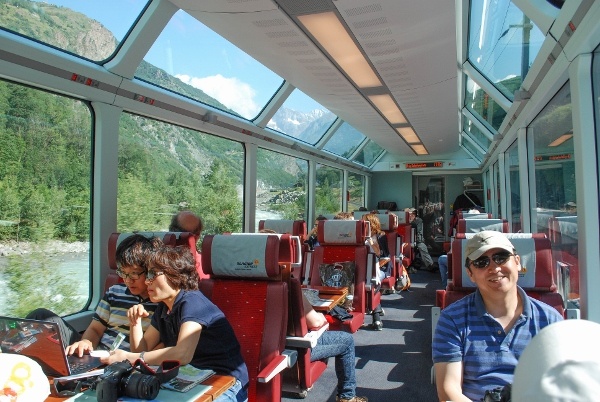 Want to learn more? Check out our Omio review!
About Jeremy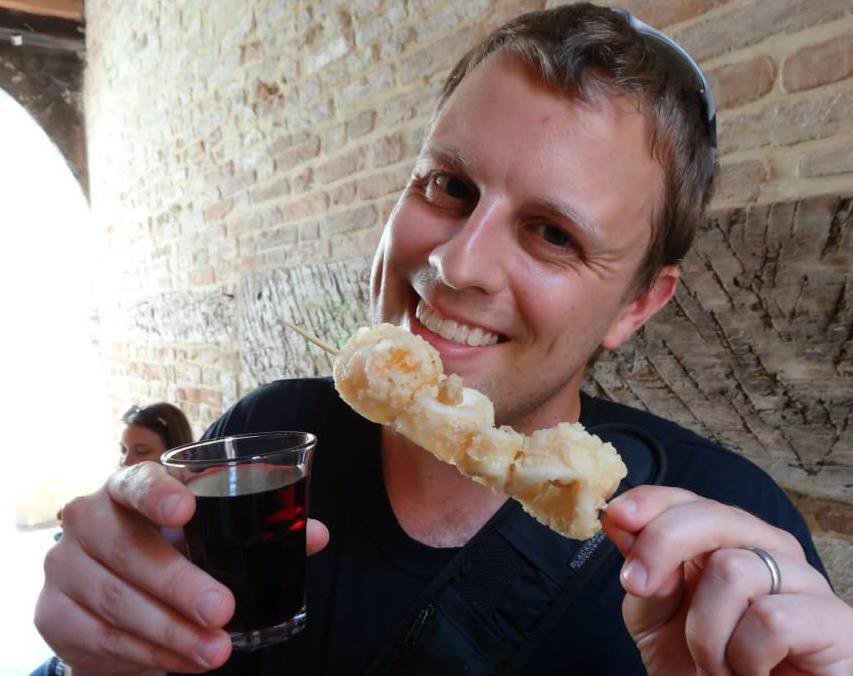 About the Author: Jeremy is a full-time travel writer based in Pittsburgh and primary author of this site. He has been to 70+ countries on five continents and seeks out new food, adventure activities, and off-the-beaten-path experiences wherever he travels.