Last Updated on October 6, 2022 by Jeremy
Disclaimers: Our site uses demographic data, email opt-ins, display advertising, and affiliate links. Please check out our Terms and Conditions for more information. Listed prices and attraction details may have changed since our visit and initial publication.
When we booked our trip to Tanzania and added a stopover in Zanzibar for a little beach time, we were faced with a challenge- figuring out where to stay.
We had several questions to research when deciding on this. Do we stay near Stone Town to have proximity to the sights there (and the airport)? Do we stay at the chain resorts on the north side of the island to make use of our branded status? Do we stay on an eastern beach to be close to experiences like The Rock? Or do we pick a semi-private beach in the middle of nothing to simply hang out and relax?
These were all cases that we had to evaluate before even looking at the hotel options at any given location.
Ultimately, we settled on Jambiani Villas on Jambiani Beach on the eastern side of the island for a few key reasons- the beach is somewhat centrally location (apart from hitting the extreme north everything was within ~90 minutes drive), the villas are simply stunning (and at a reasonable price), and the beautiful beach supposedly had quieter vibes all around.
Suffice it to say, we enjoyed this one so much that when we return to Zanzibar there is no question where we'd stay- we'd book Jambiani Villas again in a heartbeat.
Jambiani Villas Provides Comfort at a Reasonable Price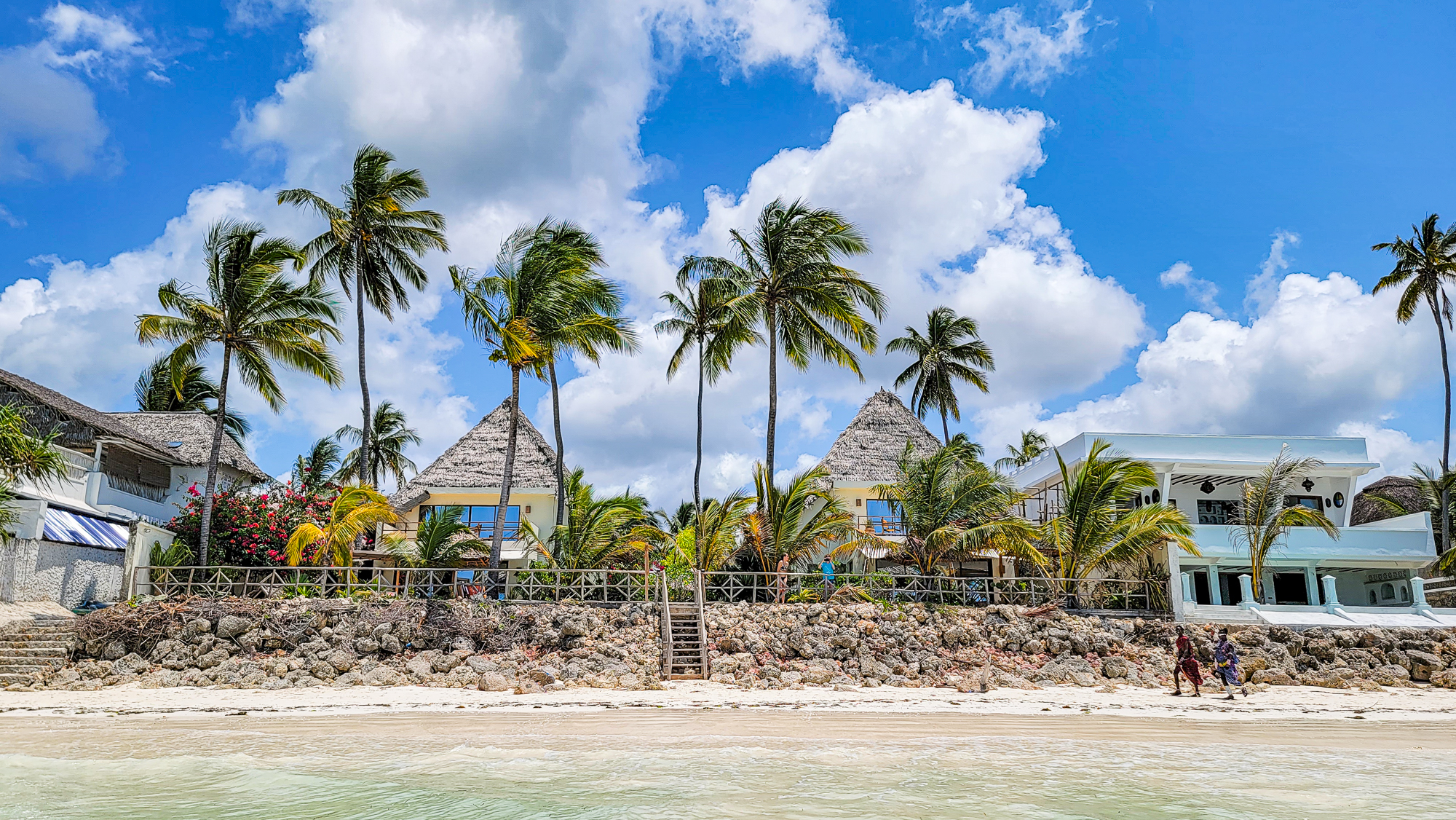 When it comes to the villas themselves, the property had just about everything we would hope for- large rooms with comfortable beds, air conditioning and wifi, a decently stocked kitchenette, and a lovely shared pool area that is offset from the beach access steps to allow for additional privacy from those passing by.
As a bonus, the rooms were east facing so we simply kept our curtains open at night and woke up to glorious sunrises each of the mornings we were at the property.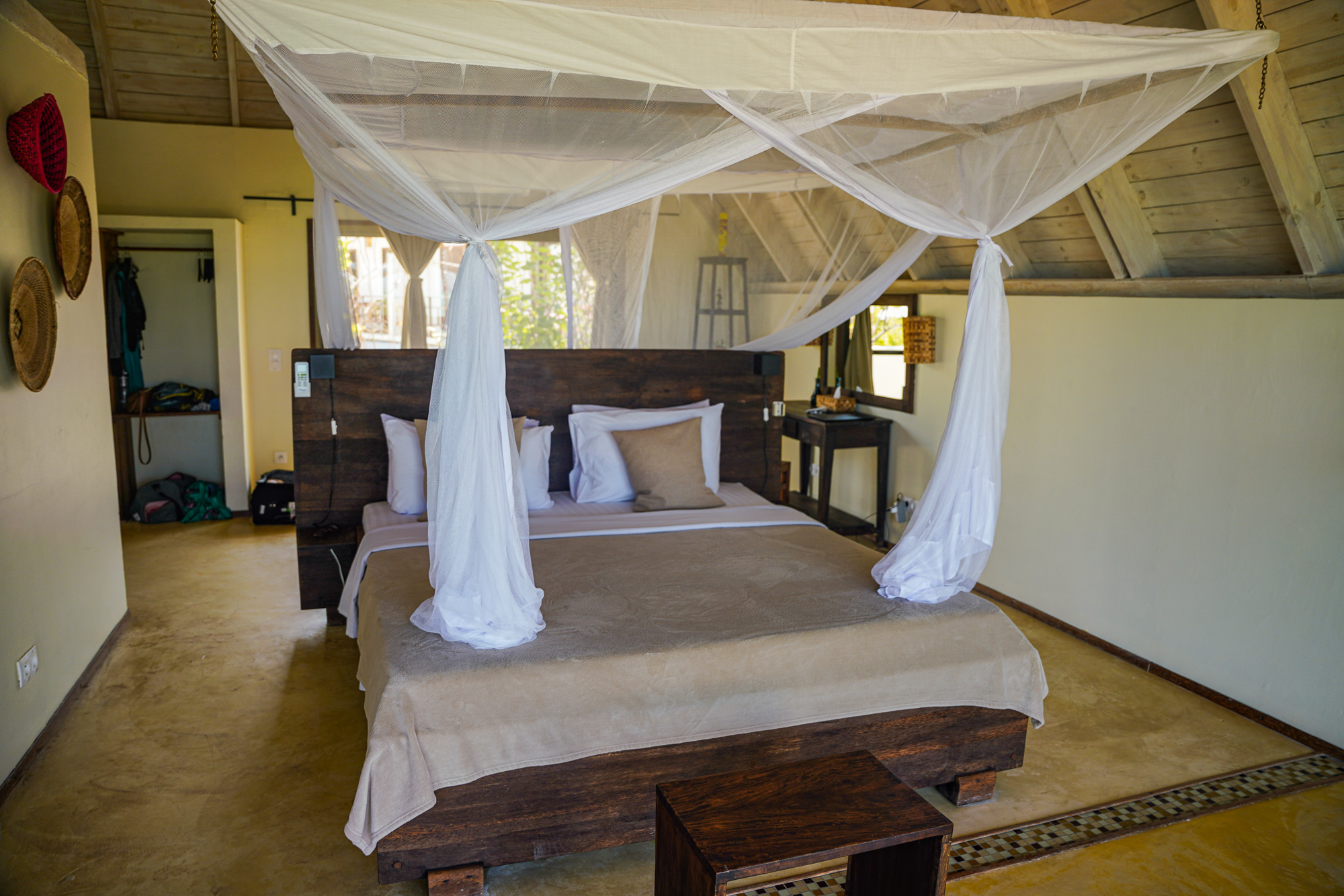 One of the unique aspects about the Jambiani Villas property at large, perhaps worth talking about even more than the room itself, is that it is not one massive compound. The villas are spread out over three distinct locations on the beach with the restaurant being located in the central villa hub and two more about a five-minute walk in either direction.
Our villa was at the Kusini location and had a bit more of a secluded vibe as it had a shared pool with only one other villa as far as we could tell. As there was a bit more foot traffic at the main property, we liked staying at one of the side locations for a bit of extra privacy as well.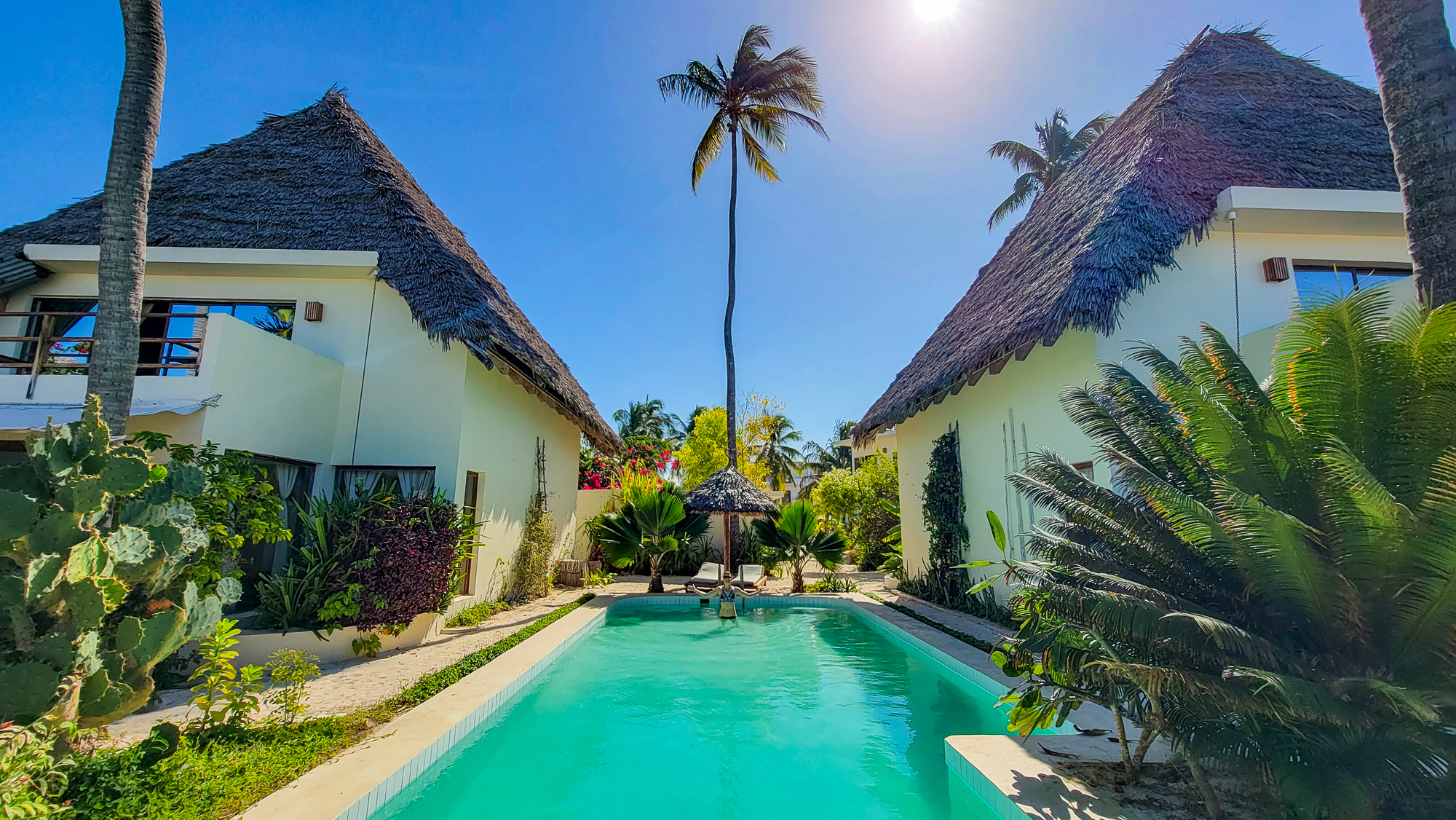 The only thing we could have done differently for our room was book a two-bedroom villa as it was just me, Angie, and my mother. We booked our stay in Zanzibar quite late so other rooms were completely full. That being said, the three-bedroom villa here was only a nominal increase in price and was still far more reasonable than other hotels we were looking at all around.
Jambiani Beach May Have Been Our Favorite in Zanzibar
Now, the comforts of the room are only part of the equation. The location, to us at least, is just as important if not more.
As mentioned at the start of this article, photos of Jambiani Beach were truly stunning, and we were reading that the beach was much quieter than other nearby options like Pingwe or Paje or the bustling resort beaches to the north. Ultimately, we found both of these to be just as true in person.
The beach itself was a gorgeous white sand beach that runs for miles upon miles, with almost crystal clear water, and a large reef off in the distance to help break the waves before they reach the shore. And, like most of the eastern side of the island, Jambiani Beach is heavily impacted by the tides.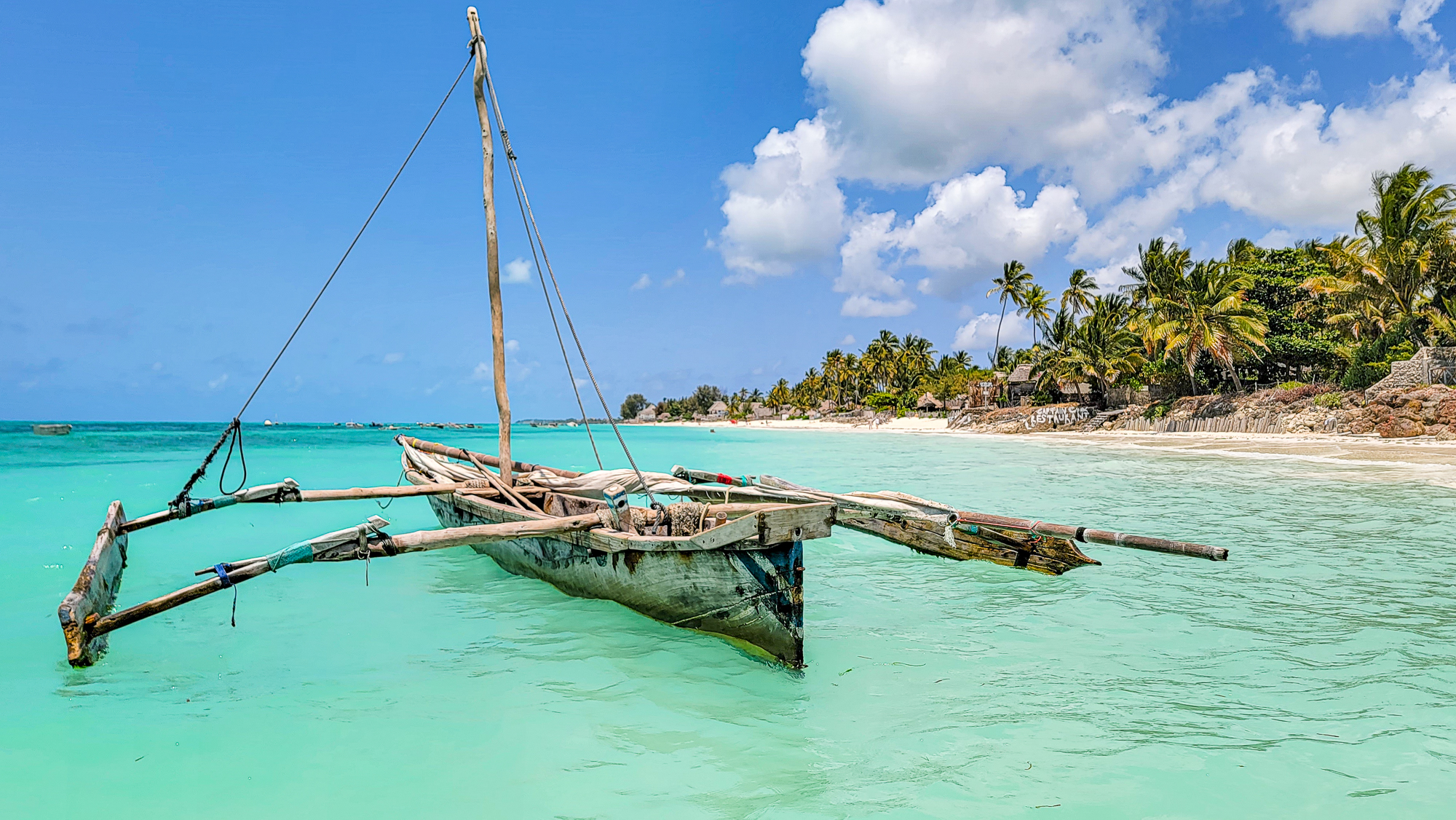 The note on tides is an important distinction as the eastern side of Zanzibar experiences quite a large shift such that the beach disappears entirely at high tide. Some properties may have much smaller beachfront and are impacted more by this, but even Jambiani Villas had a few hours at high tide each day where the beach in front of our villa was completely submerged with water. Thankfully, high tide time changes by a few hours every day, so we were only impacted by this at our villa once during our five days as we explored the island three other days.
It is also worth noting that on nearly every beach in Zanzibar you'll likely to have locals asking if you want to eat at a restaurant, sell a massage, or Maasai attempting to sell you trinkets. While most people tend to leave you alone when you say no, and the vast majority of people we met were an absolute joy to talk to, the volume of people can be excessive on some beaches to say the least.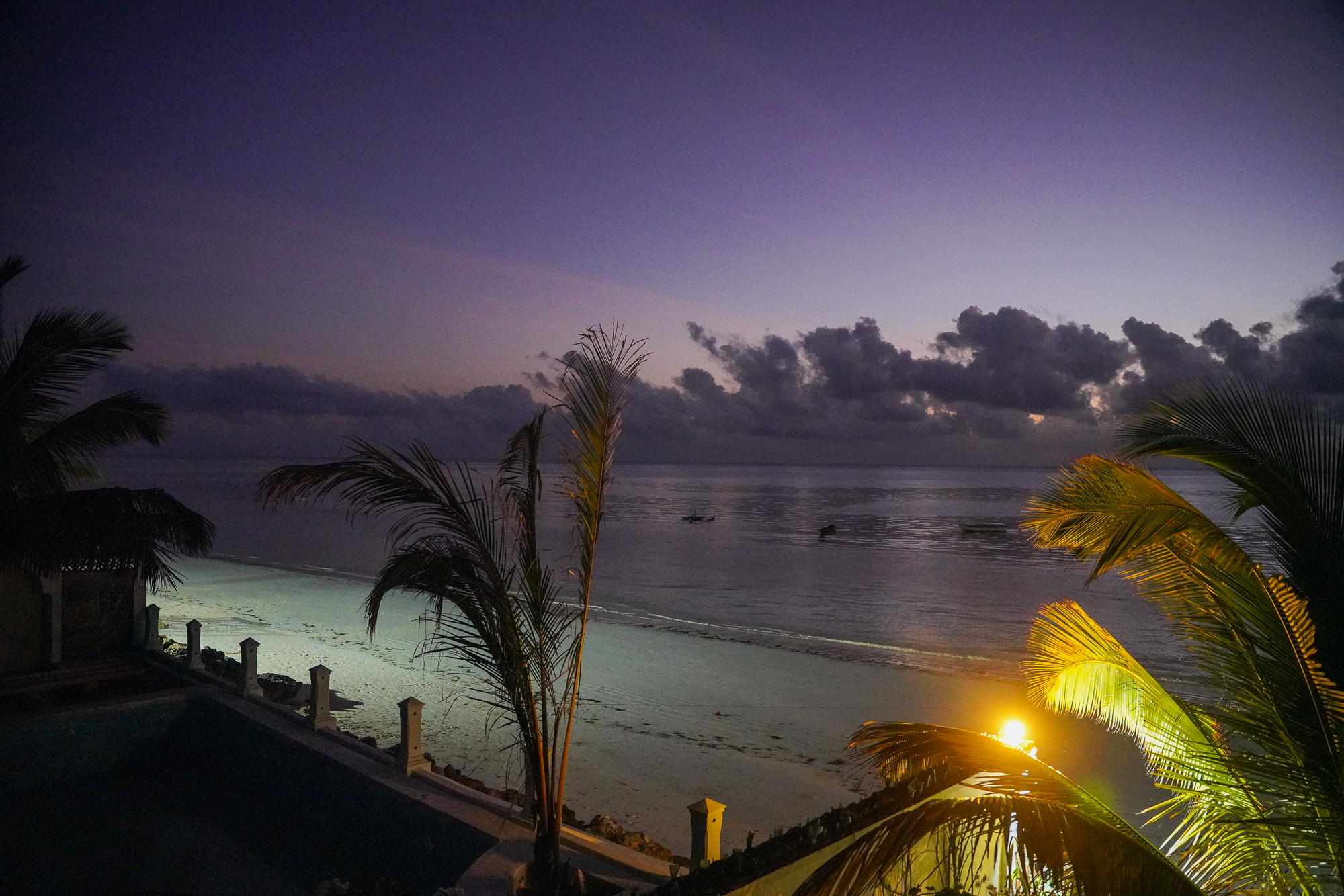 You'll have this experience on Jambiani Beach as well, but did seem to be in slightly lower concentration than others which made this one feel a bit more relaxing as a result (especially in the late afternoon and evenings when the beach fills up with locals having fun on the sand just as much as tourists). So outside of a private/exclusive beachfront, we thought this was a nice compromise.
While we will say that Jambiani Beach was indeed our favorite beach in Zanzibar, you do have those few caveats to keep in mind. Just note that all of the concerns more or less will apply to any public beach on the island and are not exclusive to Jambiani Beach in the slightest.
The Hotel's Food and Day Tours are Not to Be Missed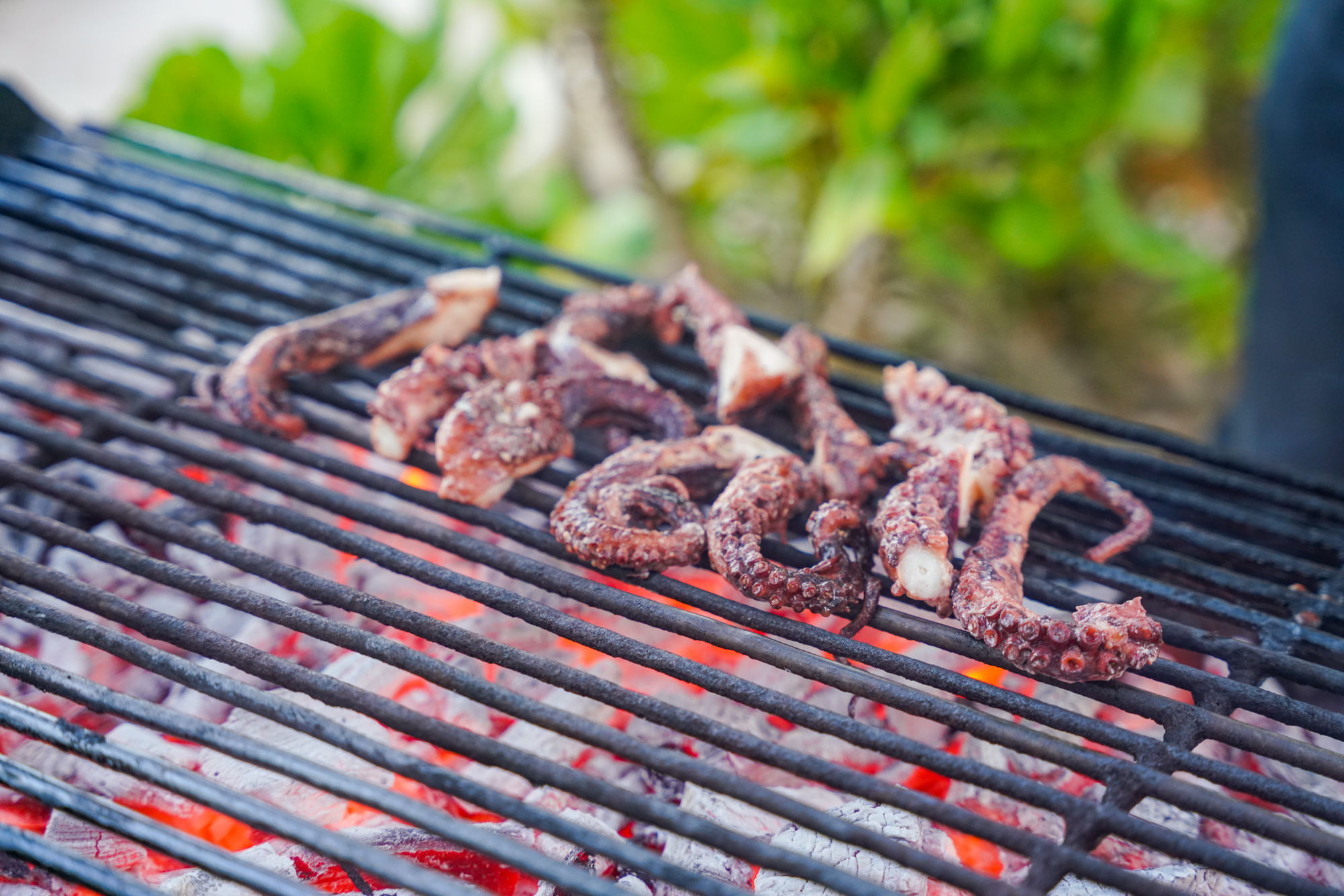 One of the final things we enjoyed the most at Jambiani Villas was their property amenities, namely the food and day tours.
Now, I know what you're thinking, villas and resorts tend to have completely overpriced options and should often be avoided like the plague. While the prices for day tours were elevated slightly from what beach vendors were attempting to sell, the differences were minimal and the food prices were on par with virtually every beach-front restaurant we walked by as well.
So, what do you get for your money here? Well, a lot!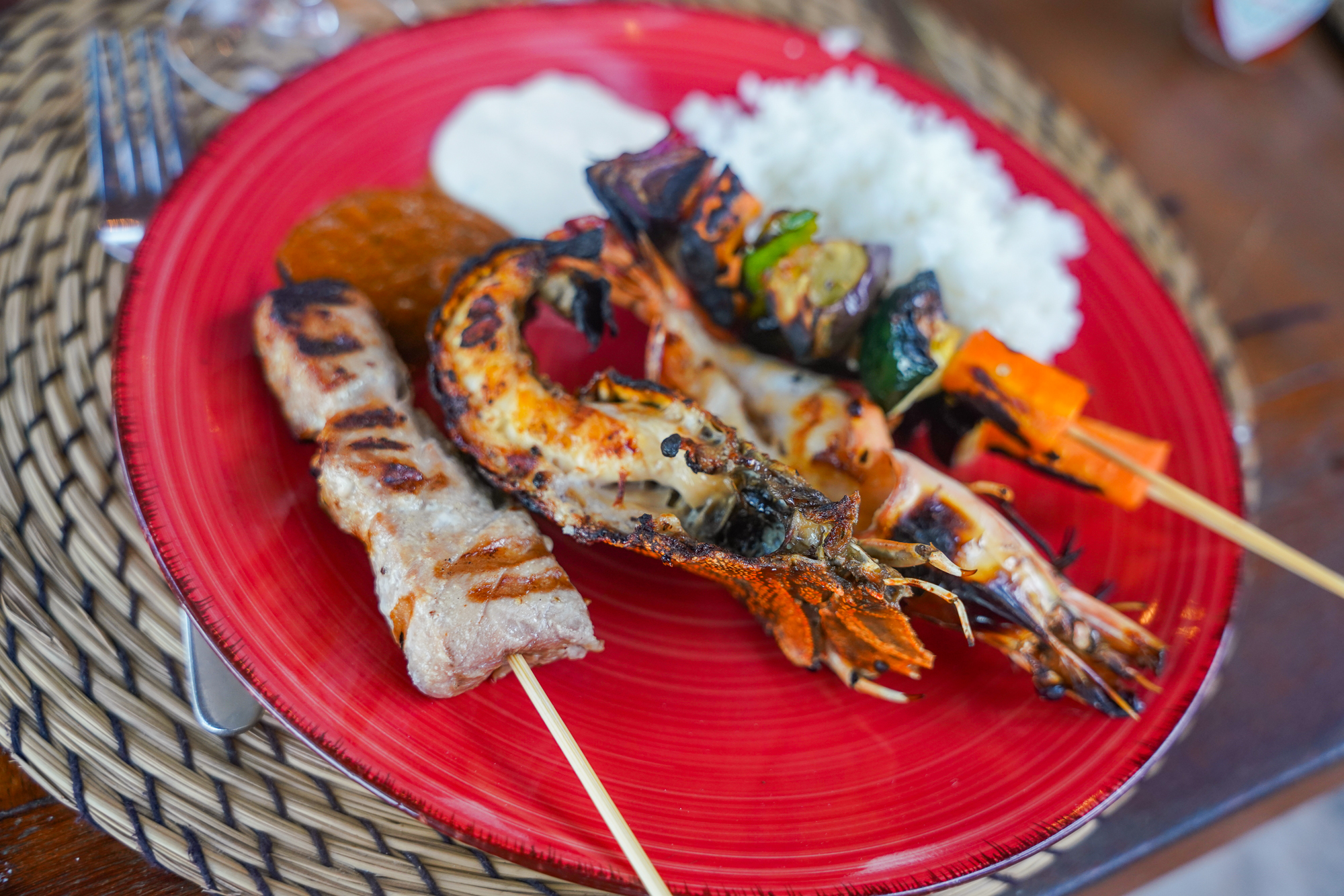 On our first night, we paid for a private barbecue at our villa as we knew we were going to be jetlagged and wanted to relax as much as possible.
Four seafood items at 500 grams each, sides, two chefs, a bottle of (admittedly quite cheap) wine, and all the equipment brought to our villa cost about $130 and we had enough food for at least two lunches after that. It was so good that we almost ordered it again, but then we had the food at the restaurant and knew we would be dining there as much as possible.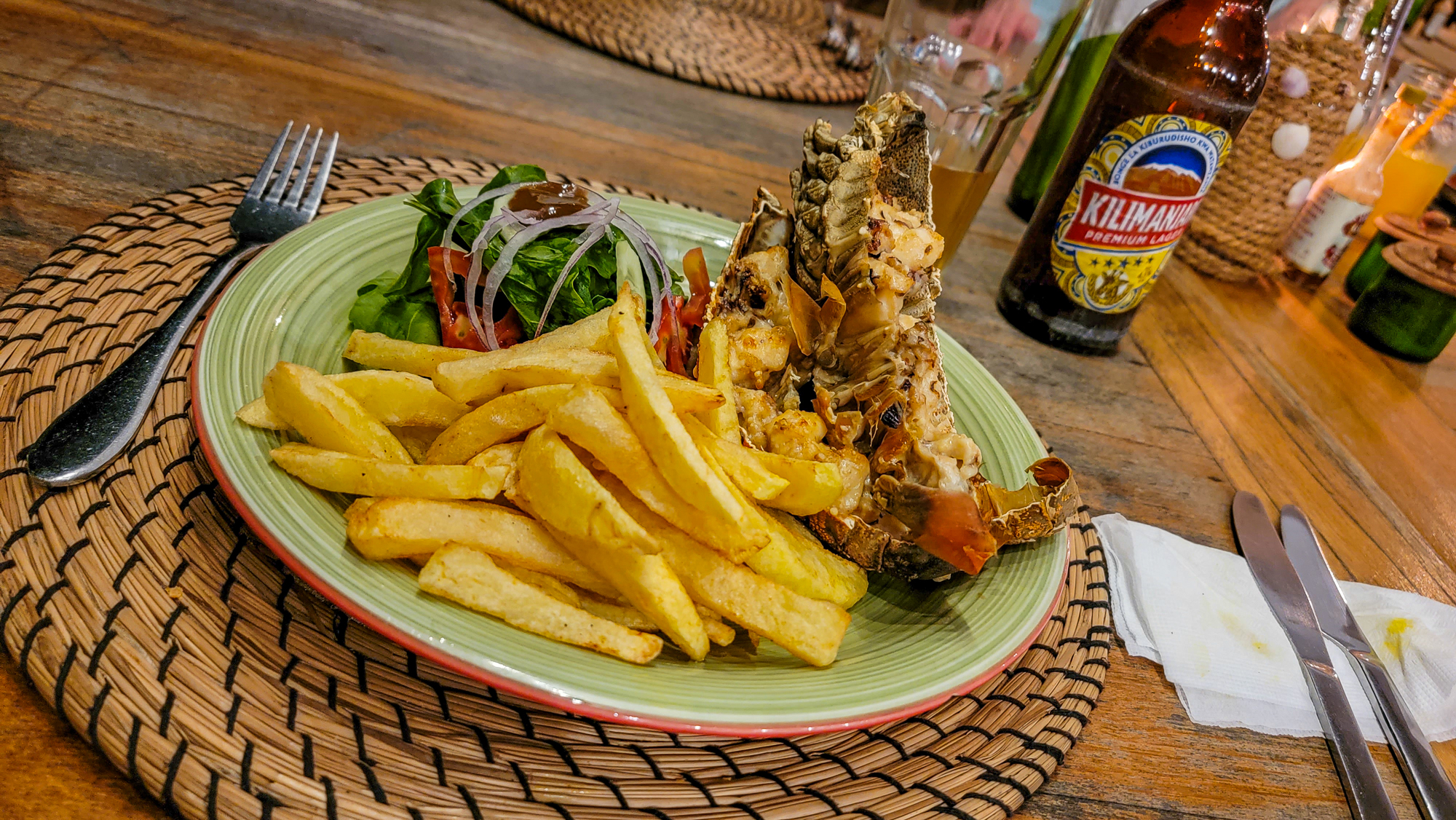 The food quality and pricing extend to the resort's main restaurant with most entrees coming in at sub-$20 during our visit (often around $15, including nightly specials like lobster, shrimp, and more).
One night the resort had a restaurant-side barbecue buffet which was a much larger and more robust equivalent of the private barbecue we ordered, and the all-you-can-eat price was simply $20 per person with bonus live music. The food here was not only the best we had on the island but some of the best meals we ever had anywhere in Africa.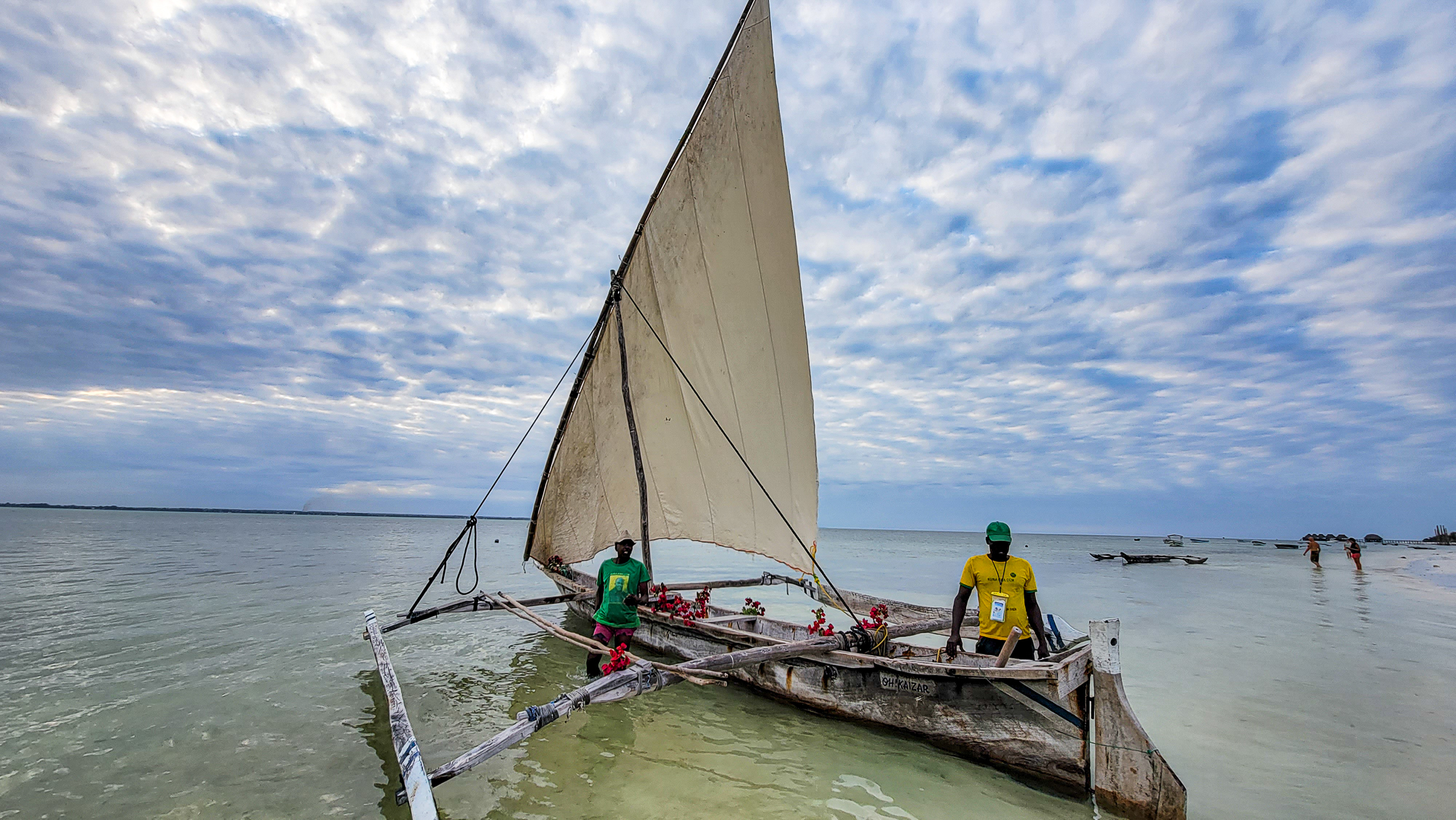 For day tours we booked a private sunset cruise on a traditional boat which was a bit of a bust sunset-wise, but included a bottle of wine and a private transfer to the beach for ~$30/person. We also opted to hire private drivers straight through the hotel and had 8+ hour outings two days for $120/day. Considering transfers to the airport and elsewhere on the island typically ran $40-$60 round trip, having a driver for a flat rate outing was a significant cost saving for our group of three over taking set itinerary tours to Stone Town, a spice farm, faraway beaches, etc.
Ultimately, while you can visit Zanzibar for far less at other properties (and significantly more at even more resorts around the island), Jambiani Villas had a rather exceptional balance of quality, location, and price that cannot be understated. When our three bedroom villa, with semi-private pool (shared with one other villa), beachfront access, all food, activities, transfers, and early check-in/late check-out ran about $1,700 for four nights/five days for three people, which was almost all our spending in Zanzibar, we really couldn't complain at all!
So if you want a relaxing experience in Zanzibar without breaking the bank, you know where to look- Jambiani Villas!
Jambiani Villas is located on Jambiani Beach on the east side of Zanzibar, just over an hour from the airport. To book your stay at Jambiani Villas, click here.
About Jeremy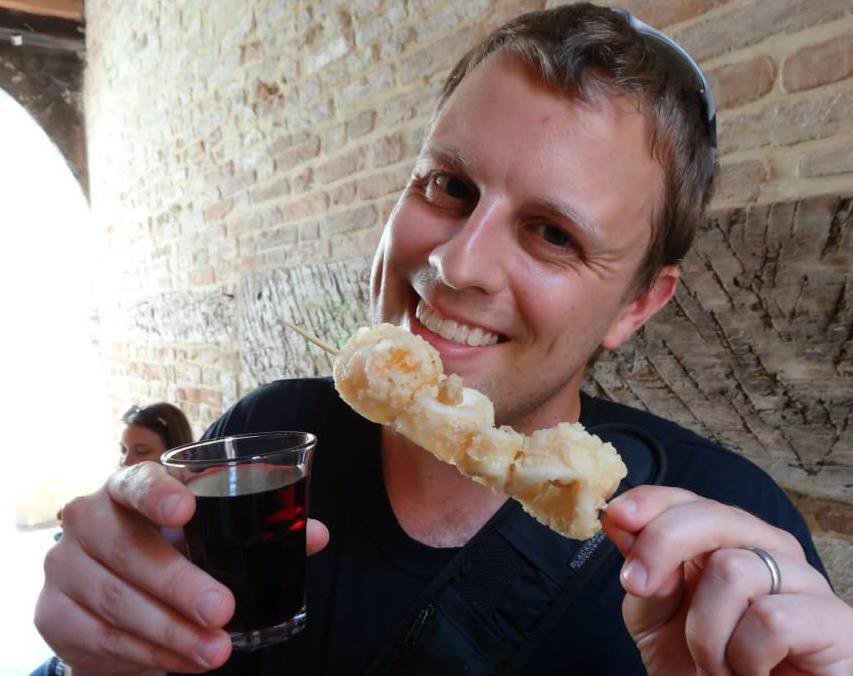 About the Author: Jeremy is a full-time travel writer based in Pittsburgh and primary author of this site. He has been to 70+ countries on five continents and seeks out new food, adventure activities, and off-the-beaten-path experiences wherever he travels.