Last Updated on February 7, 2023 by Jeremy
Disclaimers: Our site uses demographic data, email opt-ins, display advertising, and affiliate links. Please check out our Terms and Conditions for more information. Listed prices and attraction details may have changed since our visit and initial publication.
Before we arrived in Bulgaria, we heard from a lot of past travelers that the country is a difficult one to travel in. 
Many of the stories always came down to the fact that the Bulgarian alphabet is Cyrillic based and does not use the Roman characters most of us are familiar with.
While it is true that the writing system is different in Bulgaria, the notion that it makes travel difficult is one we found to be a bit misguided.
Bulgaria is not difficult to travel in because of the Cyrillic text.  It is difficult because there is hardly any infrastructure built for foreign tourists.
And when you compare the two, the latter is much easier to get over.
Getting Used to Cyrillic Text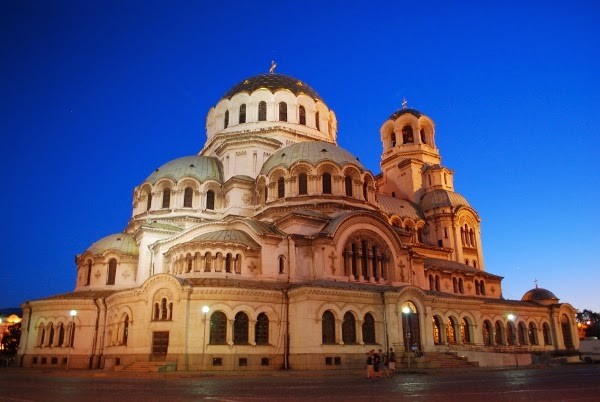 While we think that the Cyrillic text is not a major hindrance for those wanting to travel Bulgaria, there are a few things every traveler should be aware of to make their time in the country more enjoyable.
The Cyrillic writing system is derived from the Greek alphabet and used in a number of countries around the world including Russia, Montenegro, Mongolia, Ukraine, and of course, Bulgaria.
Much like other texts, Cyrillic is not a difficult one to learn to read. 
In fact, for those who are used to Roman text, Cyrillic uses many similar characters and several words you may see only have one or two unique symbols swapped out. 
This makes following signs pretty quite easy if you know just the basics of the lettering system (even if you don't know the word itself).
The biggest plus of the Cyrillic writing system for travelers is that numbering is the same as in Roman text, making purchases very simplistic.
So while the characters may be different from anything you've ever seen before, it only takes a little bit of work to begin to understand them.
The Real Trick to Navigating Bulgaria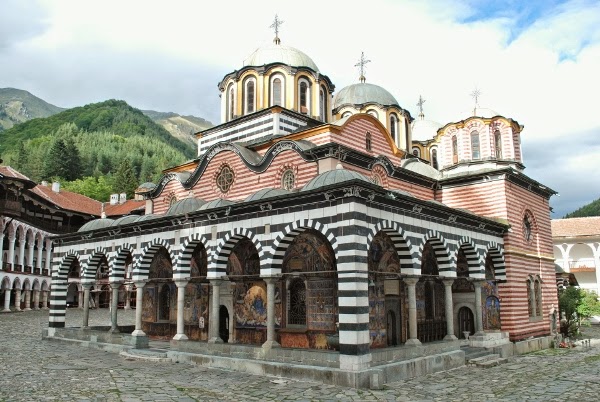 If Cyrillic was the most difficult part about traveling in Bulgaria, we wouldn't have published this post. 
With the internet it is possible to have the translations of everything you need and getting around would be incredibly easy. 
Even better, English is becoming more and more prevalent throughout the country on dual-language signs, restaurant menus (nearly everywhere), and more.
The difficult part about traveling in Bulgaria is simply that there is no infrastructure built for non-Bulgarian tourists.  Included in some of the difficulties we found were the following:
Buses to smaller, but still popular cities are few and far between; often requiring several transfers.
Workers at the bus stations hardly speak English and may not recognize the city name you request with your accent.
The internet is relatively devoid of in-depth guides to the moderately popular attractions.  When there is published information, it is also conflicting with other reports.
Regular roads are old, not kept up very well, and short distances may take 2-3 times longer to cover than anticipated.
Tourism board offices are not very helpful even when they do speak English (in Plovdiv the worker simply told us that what we wanted was from a 3rd party company and she didn't know anything about it and did not even offer to call for us).
We could go on, but this illustrates our point some.
While getting around Bulgaria requires more thought than other places, there is an easy way to do it: private transfers.
The Luxury of Private Transfers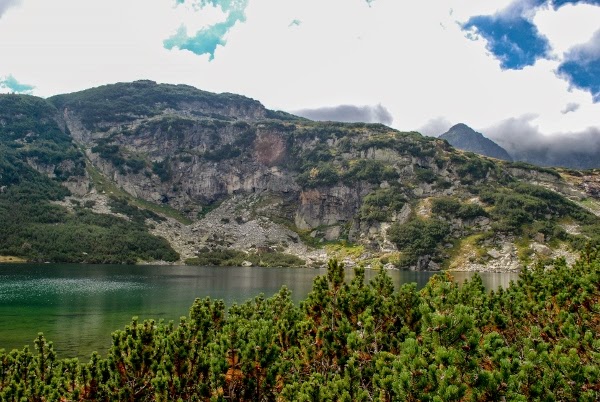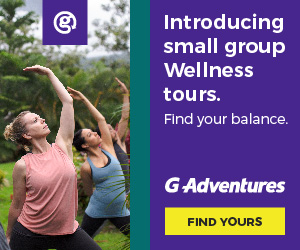 With the lack of public infrastructure that is helpful for visitors, many 3rd party companies have opened up that can provide everything you need. 
From door-to-door pickup to private tours of any attraction from just about any city, the options for you are near endless.  This is good because in many cases the private companies are the only options you have.
We found ourselves booking all of our excursions on a private tour, either from our hotel directly or via a 3rd party company.
It is important to note that not all hotels offer these services, and we went out of our way to book with one that explicitly offered this in their listing. 
For those staying in hiking towns in the mountains, having an English speaking host who can make bookings for you is a perfect scenario.
But keep in mind, when you look at private travel in Bulgaria, you'll be paying a premium like everywhere else.
The Cost of Private Travel in Bulgaria
In most cases, private tours and transfers are arranged on a per person basis.  This means that larger groups would be paying more money than smaller groups, although some companies do exist that are based on car capacity and max passengers/bags and may be more expensive depending on your group size.
For day trips out of a city center that may last only 3-4 hours, we saw many prices of 30-50 LV per person ($20-$33 US).  For private transfers across the country, pricing is typically 40-60 LV or more depending on distance and roads traveled ($26-$40 US).
These may be sold at a premium of 4-5 times the cost of a bus, but when you factor in the time aspect, direct delivery to your hotel (rather than taking a taxi), and the private nature of the tours, the money seems a bit more justified.
To give you an idea of our spending, we spent 9 days and $900 in Bulgaria.  $200 of this was for 1 private transfer and 2 private tours for the two of us. 
No matter how you break it down, it still isn't that much money for all that you get.
Then there are the unpublished perks.
We booked a day trip in Plovdiv and a transfer to Govedartsi on two consecutive days with the same company and driver.  As the driver knew us from the first drive he was already familiar with our interests during the transfer to Govedartsi.
Due to the conversation we had the day before about gardening and the local food movement in the USA, he asked us if we wanted to go to his parent's house to see their garden. 
Of course, we said yes, and his mom treated us to amazing snacks of figs, watermelon, fresh juice (made herself), and a huge bag of apples to take with us.
Was it included in the itinerary of our transfer? No. 
Did the extra hour cost us any extra? No. 
Would we have got that if we took the bus?  No. 
Did we have an amazing time learning about local life in Bulgaria when we did?  Yes!
I'm now friends with our driver on Facebook, and is just another unique occurrence you get when you go for bookings like this.  (A short plug, the company he works for is Plovdiv Trips, and we highly recommend both the tours and the transfers).
Is Renting a Car an Option?
The simple answer for this is yes.
Renting a car in Bulgaria would be a wonderful option to save money and time as the limitations we mentioned above are removed.
The difficulty in renting a car would come down to three issues from our observations:
Navigating would still be difficult without a knowledge of Cyrillic or a very good GPS.
Driving in Bulgaria has subtle nuances like most European countries.  A notable observance was several speed cameras and unique signs we have not seen anywhere else in the world.
The mountain roads are old and run down.  You can reach most major cities in the summer months no problem, but to get to the hiking trails you may even need something with 4-wheel drive.  That doesn't even cover the winter conditions past October when some roads close altogether.
Based on costs, we estimate that the break-even point for renting a car would be at around two people when compared to private travel. 
The issue comes with the fact that it may not be worth the headache to try and navigate when someone else can do it for about the same amount of money if there are only two travelers in your party.
As the size of your group goes up, a car starts becoming a more cost effective option.
The Public Route That Isn't Published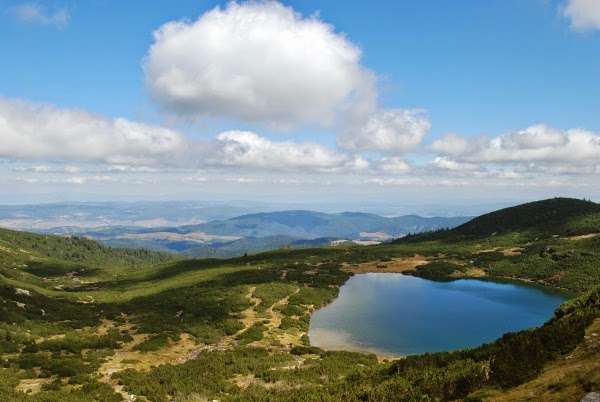 On our last transfer, we went from the mountain village of Govedartsi to the capital city of Sofia.  We would have easily paid for a private transfer, but our host assured us that the public option was quite easy.
To do this we had to go to the main bus stop in Govedartsi, a small shack one block away.  We hopped on an old public school bus to Samokov for about 2 lev per person ($1.33 USD). 
The bus station in Samokov had signs for transfers all over Bulgaria, and we later found this handy timetable online with all the information published in one useful table (although we cannot claim it's validity from experience).
Of particular note was that buses to Sofia that left every 30 minutes for ~7 lev per person ($4.66 USD) and took a little over an hour, as well as several transfers per day to Plovdiv, Borovets, and many other popular towns in Bulgaria excluding the coastal regions.
The unique thing about this is that we hardly found any information about it online at all before we left. That is to say, none.  It wasn't until we googled the specific bus route and city of Samokov did we even find a published timetable for it. 
Even here, they don't even mention Govedartsi even though there is a bus that goes there several times per day.
For these super small mountain towns, it would be best to ask your hotel how to get there from Sofia, Plovdiv, or Samokov to see what they recommend.  They may even offer to pick you up if you know the time you will be arriving for a modest fee.
So if you want to save some money using the public option, this may be for you. 
The added perk?  All the signs at the bus station are printed in Bulgarian and English, and there is an ATM (September 2013) and several food choices in case you have to wait an hour or two. 
It seems silly that we are mentioning this, but after you go to a mountain town in Bulgaria you'll understand (hint – have enough money to cover your bill)!
So, Is Bulgaria Difficult to Travel?
Bulgaria is an amazing country that should be on everyone's must-see list in the near future.  
The cities, natural scenery, food, and people are some of the best we've ever encountered. 
But while we feared traveling in Bulgaria because of lack of published information and an unknown language, we quickly realized that exploring Bulgaria was quite easy with a small amount of effort (and a little extra money).
From our experiences, we can easily say that getting around Bulgaria is not difficult, no matter what you want to do.
With their recent admission into the EU and future adoption of the Euro and Schengen Agreement (as of September 2013, they have not), Bulgaria will only become more popular and easier to travel in as the months and years go by.
So plan your trip now and explore Eastern Europe's hidden highlight as soon as you can.
It will not remain a secret for much longer.
Traveling around Bulgaria wasn't the only challenge we faced.  We also found that hiking to the seven Rila lakes also posed many challenges.  Click the previous link to read more about it!
Book a Train Ticket in Europe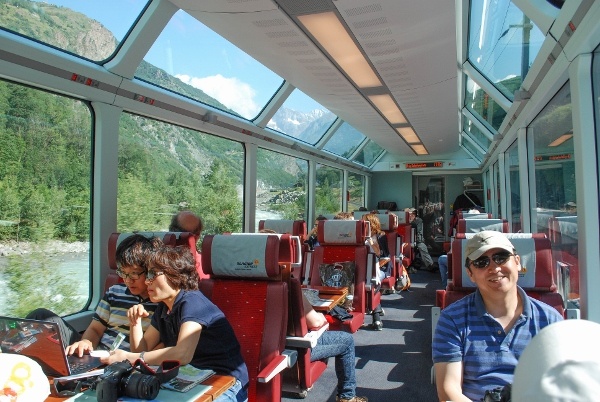 Want to learn more? Check out our Omio review!
About Jeremy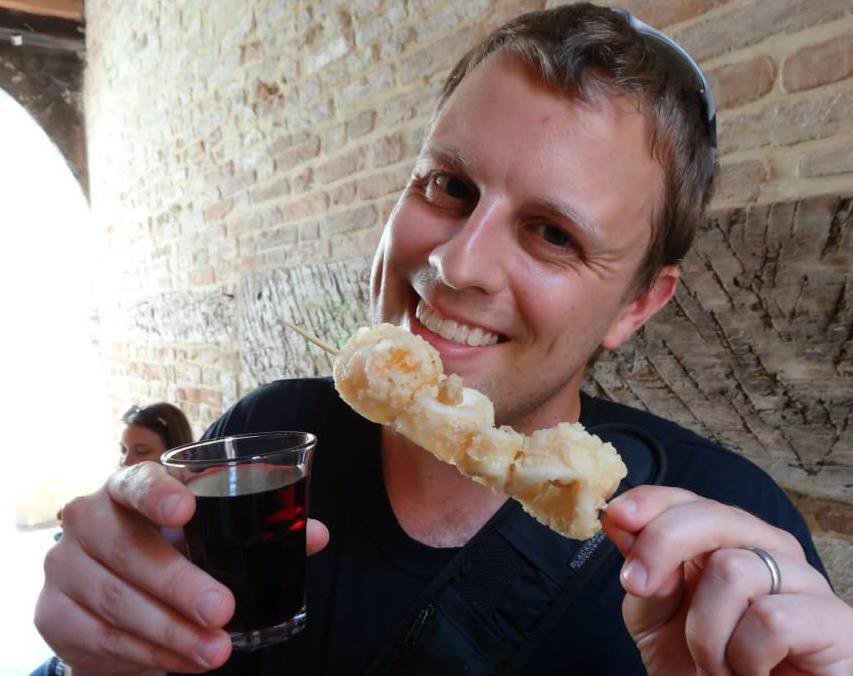 About the Author: Jeremy is a full-time travel writer based in Pittsburgh and primary author of this site. He has been to 70+ countries on five continents and seeks out new food, adventure activities, and off-the-beaten-path experiences wherever he travels.