Last Updated on January 23, 2023 by Jeremy
Disclaimers: Our site uses demographic data, email opt-ins, display advertising, and affiliate links. Please check out our Terms and Conditions for more information. Listed prices and attraction details may have changed since our visit and initial publication.
While our trip to Portugal was primarily to seek out the country's best food and beverages, we knew we had to work in a stopover in the mountains to take a break, enjoy the fresh air, and more importantly- go hiking to work off the absurd about of food we were eating!
This goal led us to Manteigas- a stunning little mountain town in the heart of Serra da Estrela Natural Park (home to Torre- the tallest point in mainland Portugal).
Purely from driving in and out of this town, we would've had our fill of mountains and had been overjoyed with the experience. But we really needed to go on a hike, and while in the area we hit up the 7-mile Rota do Javali for a moderate, ~3 1/2 hour morning hike up and over a mountain.
If you have any chance to visit the area, you'll want to consider adding on this hike if you can!
What You Can See When Hiking Rota Do Javali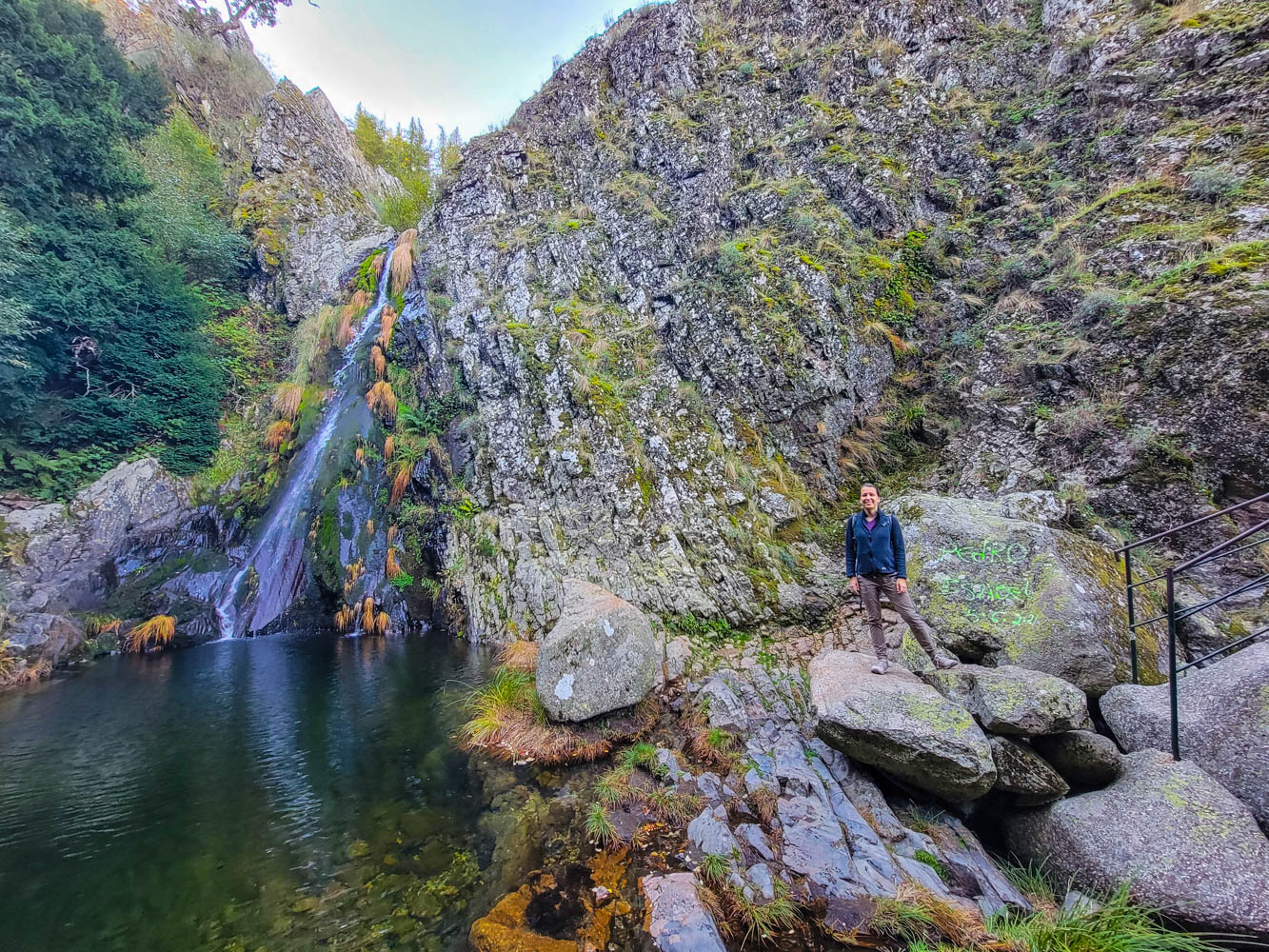 One of the best parts about hiking Rota Do Javali is that the scenery changes gradually at times and then somewhat drastically at others.
For the first hour of the hike, you'll be in the heart of a thick forest where you may only get views of the mountains here or there during the break in the trees. Depending on when you visit, you may also be awash with wild berries and even fig trees early on in the hike- surprise figs were a great treat at the start of our hike.
As this hike is more or less a mountain summit loop, you rise in elevation for the first half of the trail and descend in the second- there is only a brief flat section of the trail near what we're calling the summit (you never really reach a proper peak, but rather a high plain). Along the way you can detour to Poco do Inferno- a gorgeous little waterfall just a few hundred feet off the trail along the main road.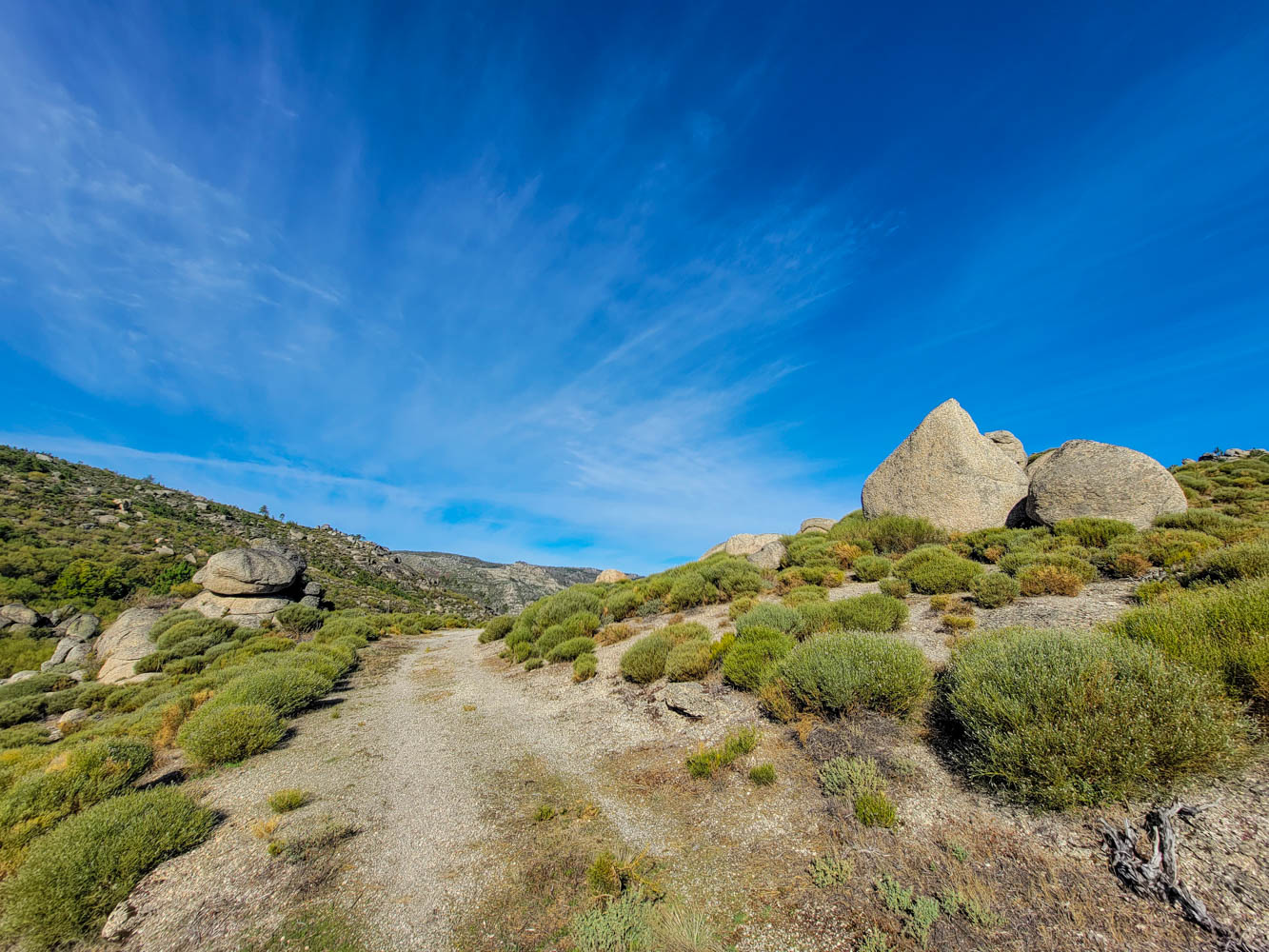 Once you approach the summit, the scenery changes even more drastically as the treeline disappears completely. Large boulders start becoming visible and it really feels like you were transported far away as opposed to just hiking a few hundred feet beyond the forest. We are probably not selling just how much of a change this scenery was, and was the kind of thing that helped reinvigorate us after a steep climb.
On the way back down, the tree line returns, the forest becomes as gorgeous as it was on the way up, and you will even catch some pretty amazing views of Manteigas as well. All around, this made for some pretty incredible scenery on the hike!
Tips for Hiking the Wild Boar Route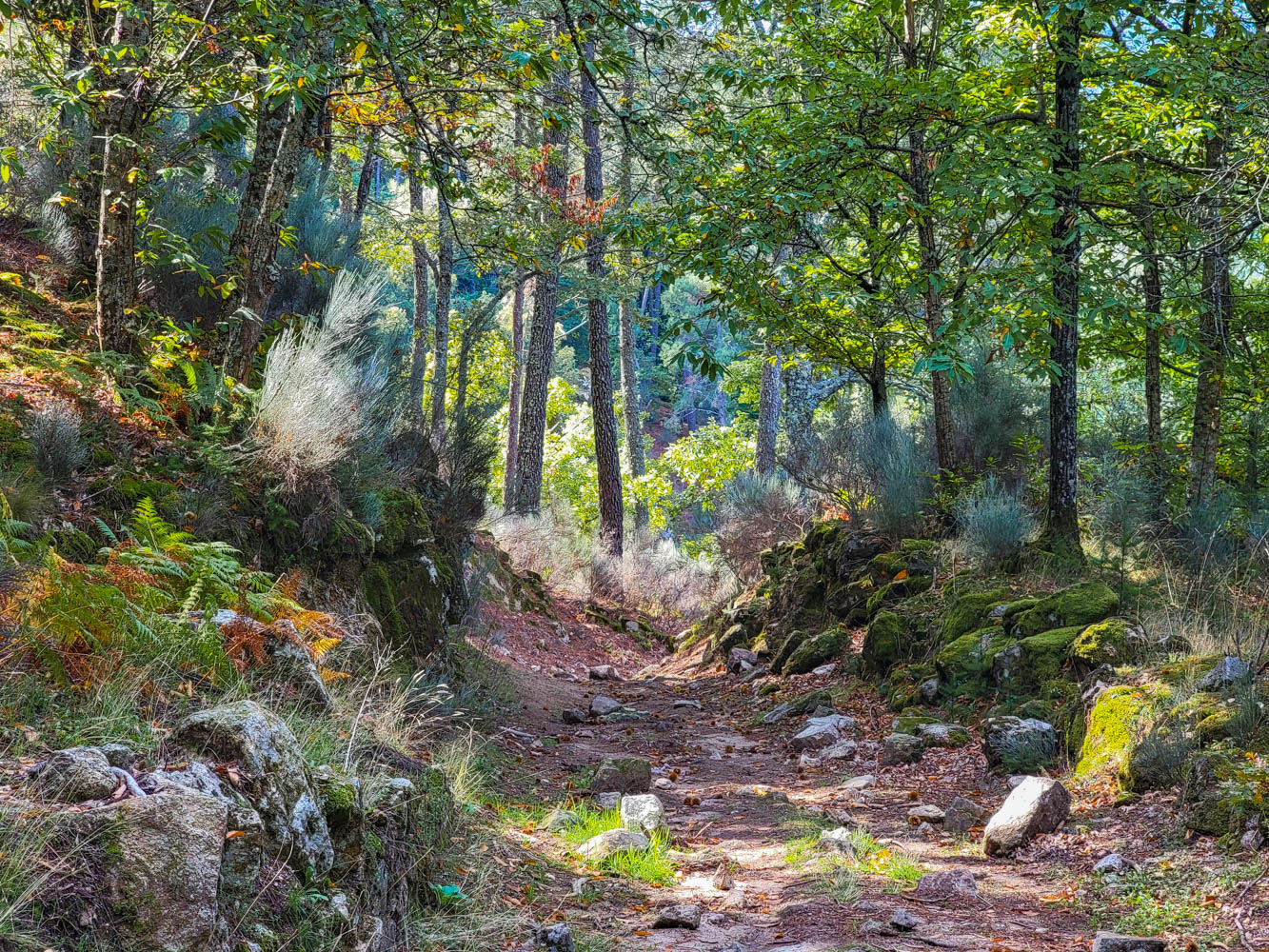 The 7-mile Wild Boar Route (Rota do Javali in Portuguese) is the kind of trail where you can expect to come across every kind of condition imaginable. Dirt and light gravel? Yep. Mud? Yep. Larger rocks? Yep. Some steep grades sometimes also with decently sized rocks? Naturally. You'll even be walking along a road for some segments of the trail if you detour to the waterfall, too. We really could go on, so just assume you're going to see more or less everything here.
The biggest consideration you have when hiking this one is simply picking the direction you wish to head out in. Just a few minutes into the trail you'll be met with a split in the road where you can choose to either go left or go right. Most sources will suggest going left in order to hike in a clockwise direction along the loop, and there is one good reason for this- the summiting section after the waterfall is a pretty good vertical scramble.
Why is going clockwise so important? Well, to tackle this going uphill instead of down!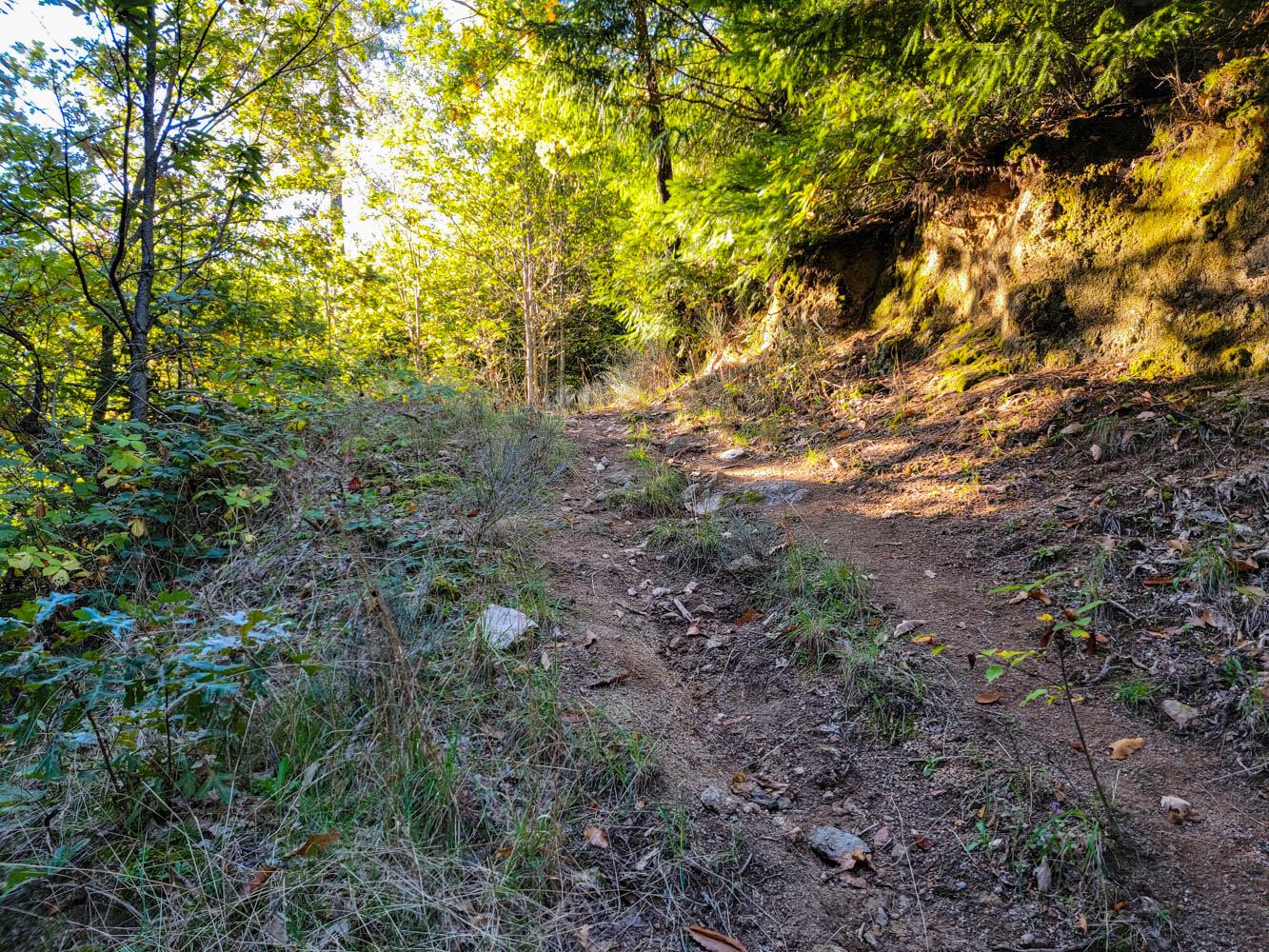 While climbing up these rocks was not the hardest thing we've ever done, when you turn around and look back at the grade we can easily see why going down in the opposite direction is ill-advised. It is steep, your footing will not be as sure as you'd like, and generally speaking, looking down into a huge valley is not something that inspires confidence at crucial moments like that.
The actual hike is probably less dangerous than we're making it out to be, but if you can pick a direction that makes this easier, you may as well do it- go left at the fork. Then just commit to not turning around because the areas after the summit are among the most stunning of the entire hike (and don't worry, a whole lot easier)!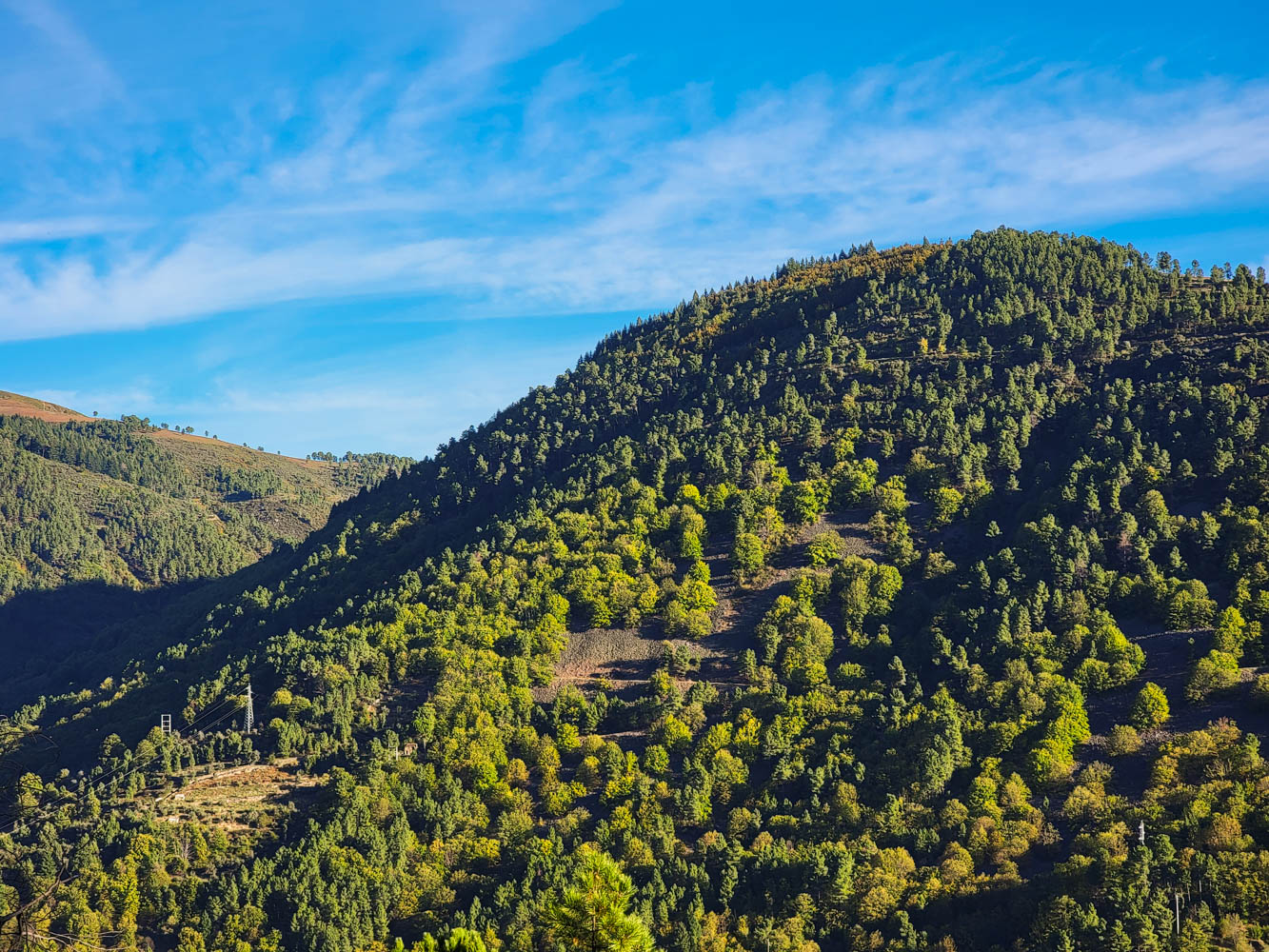 From there, the trail is well blazed with the conventional, two-toned painted lines you come to expect from trails all over Portugal (yellow and red). They go even further and have relatively clear X markings along paths you're not supposed to walk on, two parallel lines for paths you are (=), and rudimentary arrows for turns (often followed by an X where you are not supposed to continue on). There were only a small handful of times where we had to stop and check if we were on the trail or not- otherwise, the blazes are fairly clear and at good intervals on this one.
The only real problem with hiking Rota do Jovali is finding the trailhead to begin with. It is not located in Manteigas proper but rather on the south side of the river at the end of Caminho da Cerca (there is a Rota do Javali sign prominently at the intersection with the main road). We found a couple of free parking spots at Vale do Zezere but please note that the vast majority of parking spots at their lot are reserved for guests (this is clearly indicated on the lot's Parking sign in Portuguese). The lower sections of the Caminho da Cerca road may also allow for public street parking, but note this is a residential street so be mindful of locals.
Finally, we saw trip reports that suggested this hike will take anywhere from three to five+ hours, and we are happy to report we spent about three-and-a-half hours total time out on the trail- three walking and 30 minutes exploring the waterfall.
Overall, the Rota do Javali was the kind of hike we needed in Portugal. The changing scenery here really gave us a full appreciation for the mountain beauty of Manteigas, and getting a waterfall out of the hike was a nice perk too! Our only regret was that we wish we could've spent more time in Manteigas as the Rota do Javali is one of the shorter hikes that are available- a 10-hour hike here would've just been splendid, but unfortunately, we were on a time crunch. Next visit!
Rota do Javali is located on Caminho da Cerca on the southern end of Manteigas, Portugal. Looking for a place to stay while in Manteigas? Check out Casa das Obras– a 250+-year-old historic manor in the heart of the old town that will transport you back in time. We adored this one!
Book a Train Ticket in Europe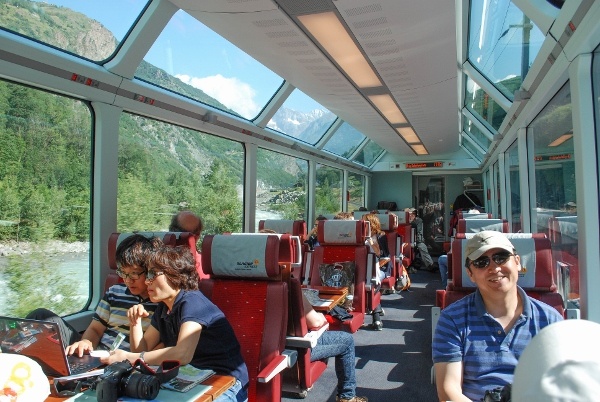 Want to learn more? Check out our Omio review!
About Jeremy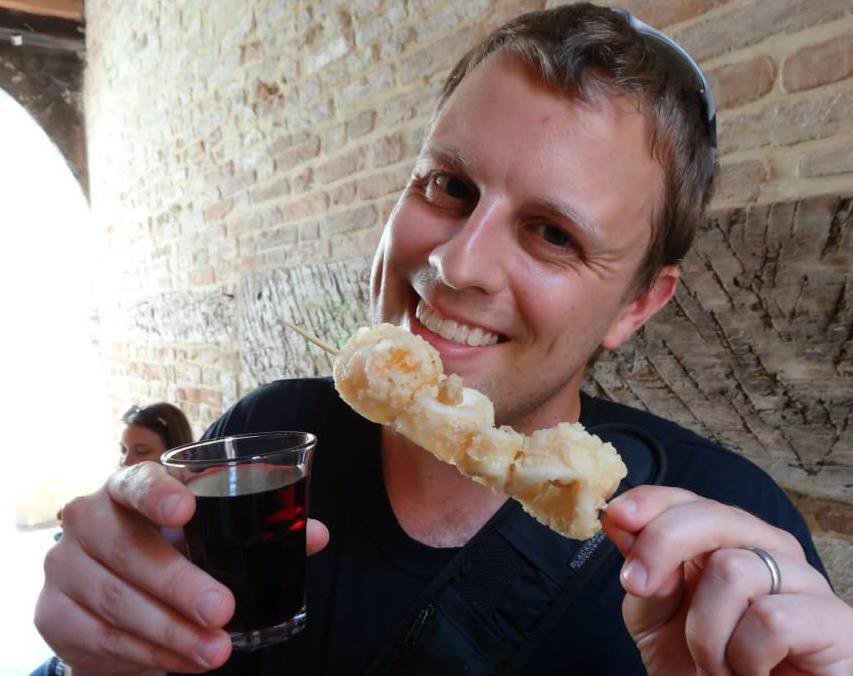 About the Author: Jeremy is a full-time travel writer based in Pittsburgh and primary author of this site. He has been to 70+ countries on five continents and seeks out new food, adventure activities, and off-the-beaten-path experiences wherever he travels.