Last Updated on March 11, 2021 by Guest Blogger
Disclaimers: Our site uses demographic data, email opt-ins, display advertising, and affiliate links. Please check out our Terms and Conditions for more information. Listed prices and attraction details may have changed since our visit and initial publication.
The following is a guest post by World Wide Honeymoon.
If you're engaged, congrats! It's truly an amazing and special time.
It also is the time to start planning a wedding and a honeymoon. And, with that, you'll start realizing just how expensive it can be. We get it, as we were in the same position a year ago, trying to find ways to save money as well.
Today, we're sharing how to hack your honeymoon fund to have an amazing honeymoon after that romantic wedding.
1. Consider Less Expensive Locales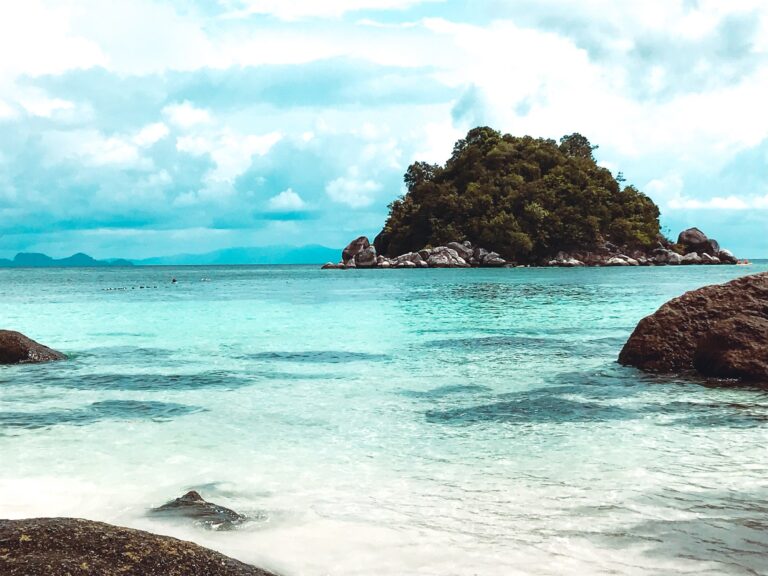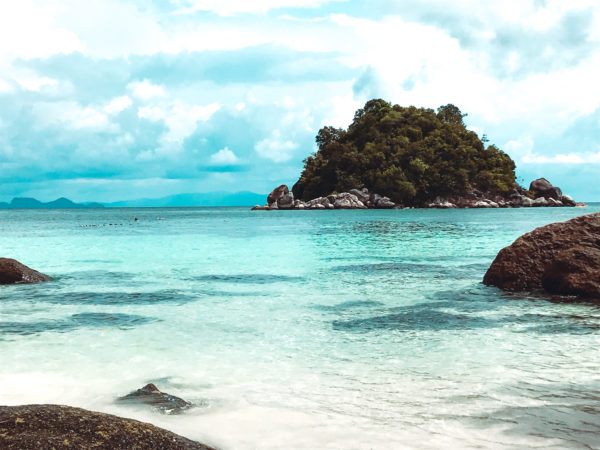 We know that Hawaii and the Caribbean are extremely popular honeymoon destinations. And, it is super easy to see why: they're stunning places! However, you pay a premium for these spots because they are popular. And if you're paying upwards of the average wedding cost in the US of $35,000+, it hardly leaves room for a crazy expensive honeymoon.
Chris, my husband, and I were in the same boat while paying for both our wedding and honeymoon. We opted to spend 3 weeks exploring Thailand, Cambodia, and Vietnam on a romantic getaway.
Why Southeast Asia? It was SO much cheaper! We're talking meals for two for only $3! We also found luxury hotels and resorts for less than $200 a night. We wanted luxury, and rather than paying premium prices, we opted to travel where our money went further.
2. Look at Other Accommodation Options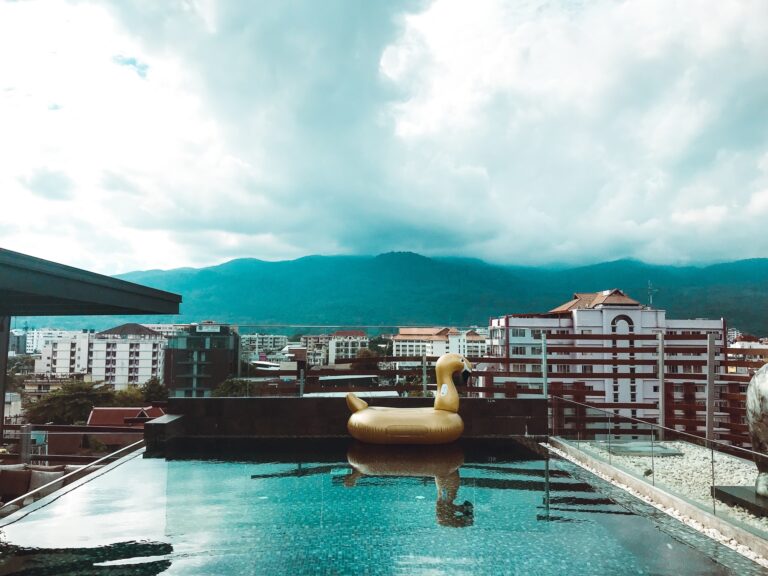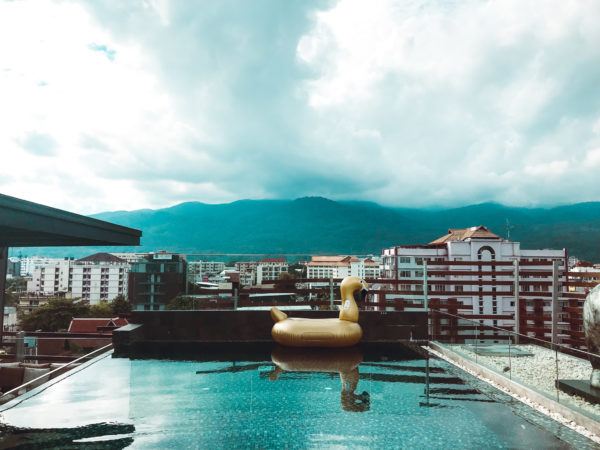 All-inclusive resorts are great, and who doesn't love room service? However, these come at a higher price tag, and if you opt to visit a more expensive destination, it's time to start thinking of alternatives.
For example, if you're going to Hawaii chances are you won't find even basic hotels at a budget price. But, you can find some incredible rentals!
Airbnb or VRBO are great options for finding affordable places to stay. You can also cook your own meals to save extra money too.
3. Decide Where to Save and Splurge
Early on in your budgeting process for the honeymoon fund, it is so important to prioritize where you'd like to spend money and where you'd like to save it.
Much like you should do during your wedding planning, make a list of your priorities and where you're willing to spend more or cut costs.
During our wedding planning, we decided that we wanted quality photos and were willing to splurge on a great photographer, but didn't care about centerpieces and thus opted to keep those simple. The same hold true with honeymoon planning!
What do you care about: activities, food, luxury hotels, upgraded flights, etc.? Prioritize by destination and determine where you can splurge versus save.
Like the Hawaii example above, maybe stay in an Airbnb on a couple of the islands and splurge on a nicer resort at the last destination.
4. Create a Honeymoon Fund
Another fantastic way to hack your honeymoon fund is by creating a honeymoon fund! Websites like Blueprint Registry, Zola, etc. allow you to register for honeymoon items to include on your wedding registry.
If you've got everything you need at home, definitely add honeymoon gifts to your registry! You can add items like "Cocktails on the Beach" or "Couples Beach Massage" or you can create your own.
Hint: If you do this, I recommend making specific items rather than a general $5,000 honeymoon fund. While you'll just get the money at the end of the day, people like to give to a specific thing. We put up traditional items like the two mentioned above as well as "Angkor Wat Passes" and "Elephant Nature Park Day Trip" for customized gifts. We're happy to report that everything we put on our registry for the honeymoon was gifted, saving us $1,735!
It definitely can save you a lot of money on your honeymoon!
5. Using Miles & Points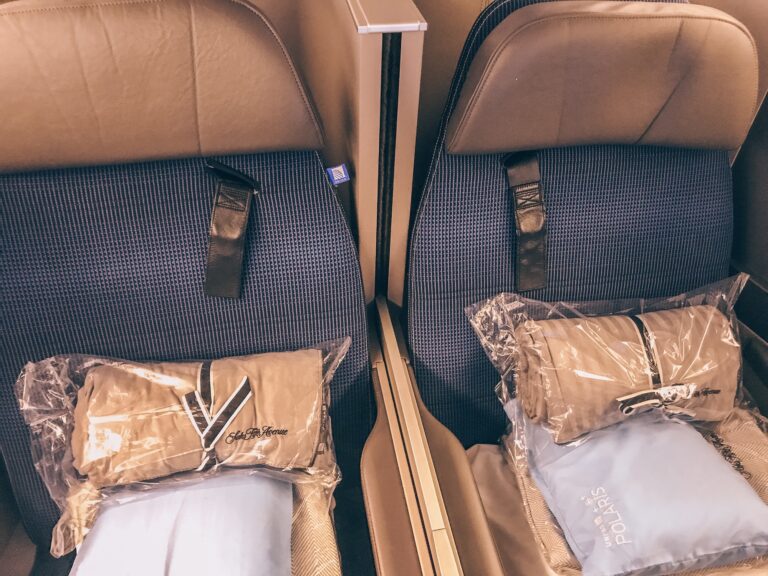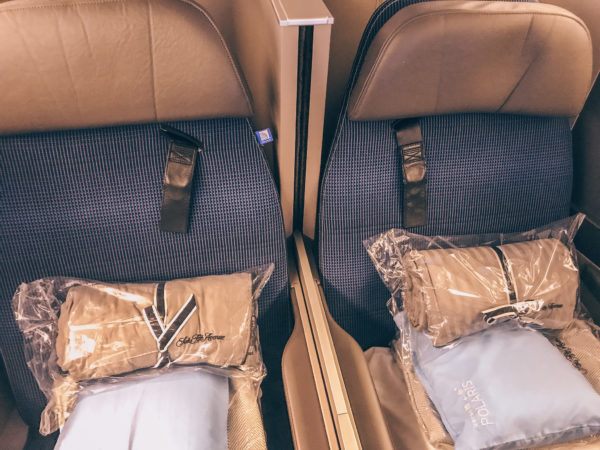 I could go on and on about how much money you can save while travel hacking. But early on in the wedding planning process, we figured out that this is literally the perfect time to start!
You've got a lot of big payments coming up, meaning you can easily hit the minimum spending requirements many cards require to earn their bonus, with many card bonuses equating to a round-trip flight anywhere in the world!
We used miles and points to save thousands of dollars on our honeymoon. We ended up only paying $60 each for business class flights round-trip to Southeast Asia. With flights costing up to 50% of a travel budget, you can see where you could save so much money by travel hacking.
And it's not just for flights! You can use your points to redeem hotel stays too around the world.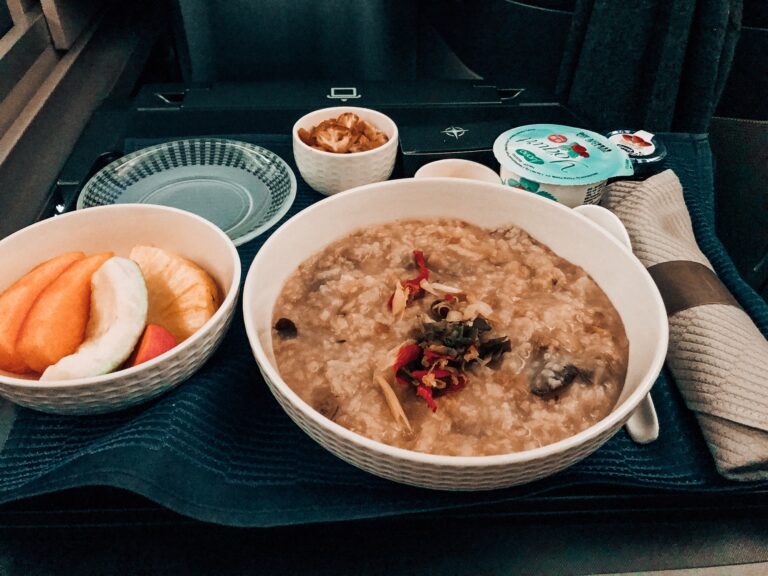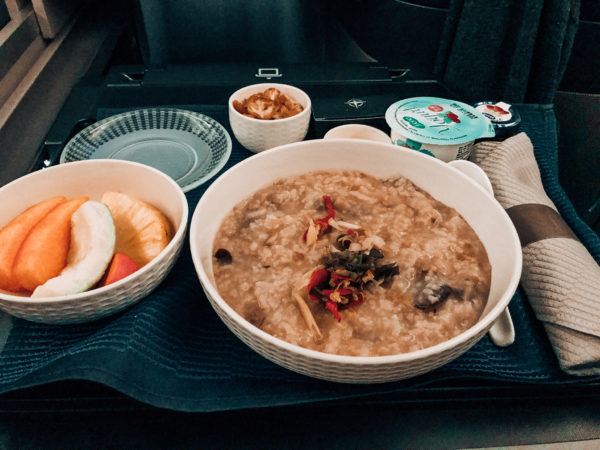 The main ways to collect miles and points are as follows:
Credit cards are the most lucrative with sign-up bonuses ranging from 30,000-100,000 points for spending a certain amount in the first 3 months
Referring friends to credit cards
Earn points for everyday spending in bonus categories for certain cards (i.e. 2X points on dining and travel with the Chase Sapphire Preferred or 3X points at grocery stores with the American Express Everyday Preferred)
Joining airline dining programs and earning points for dining out
Taking surveys through airline sites
Shopping through bank or airline portals
There are so many ways to earn points, but these are the most common, with credit cards being the easiest way. Some premium credit cards, like the Chase Sapphire Reserve, American Express Platinum Card, and Citi Prestige, also include perks like Priority Pass Lounge Access, Global Entry/TSA Precheck, Uber credits, travel credits, and more!
6. Go Local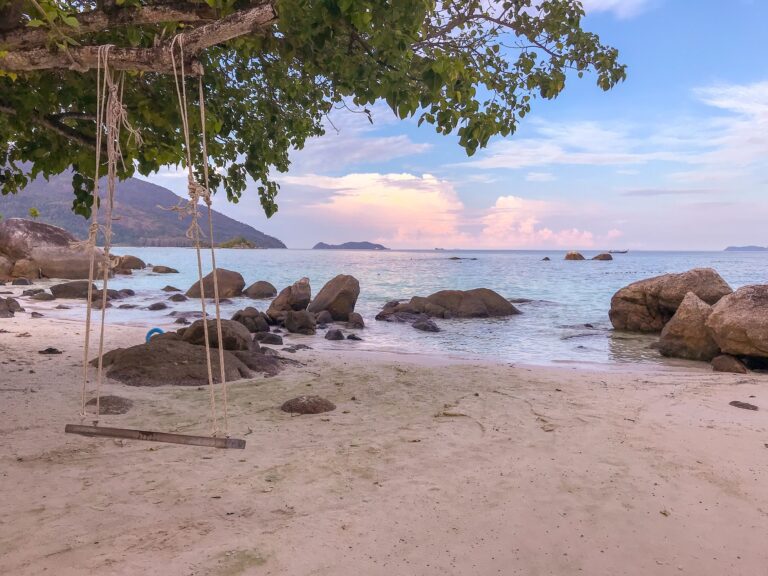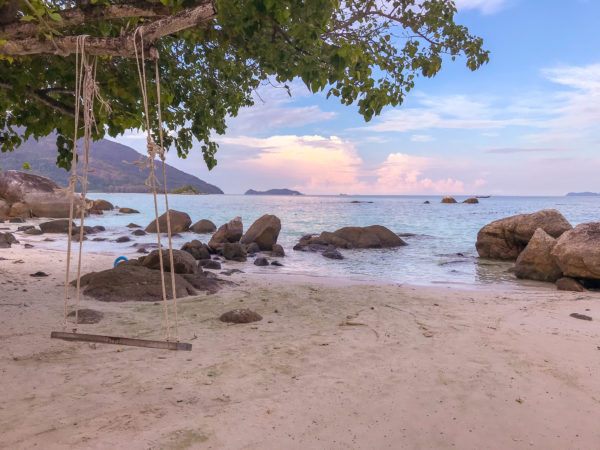 Eating in touristy places in cities and taking private taxis really add up. Instead, opt to go local. Shop at local grocery stores and cook at your Airbnb, take local transportation, and eat where the locals eat. When in doubt, ask a local!
7. Don't Opt for the "Honeymoon Package"
We've all seen it. Hotels and resorts try to sell you their "honeymoon package," where they charge you way too much money for champagne and chocolate covered strawberries. They price a large upcharge for these little perks and it is by no means worth the money. Instead, buy your own champagne and strawberries and make a romantic picnic!
8. Travel in the Off-Season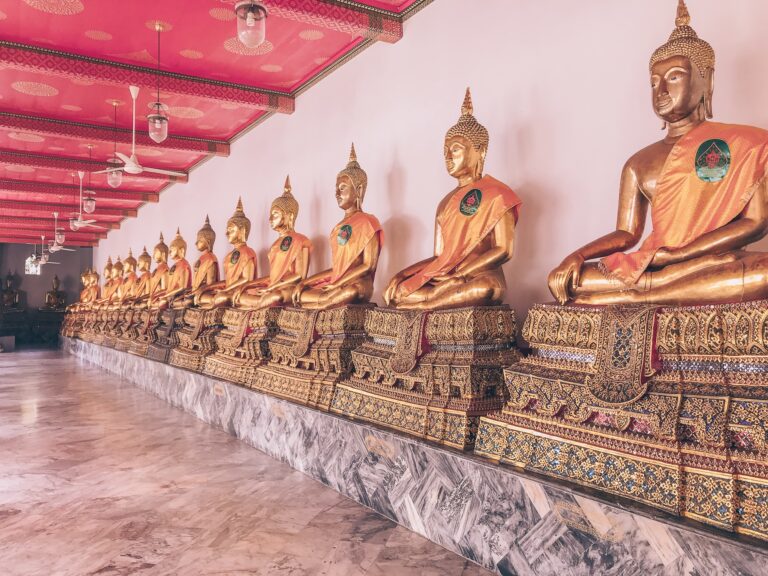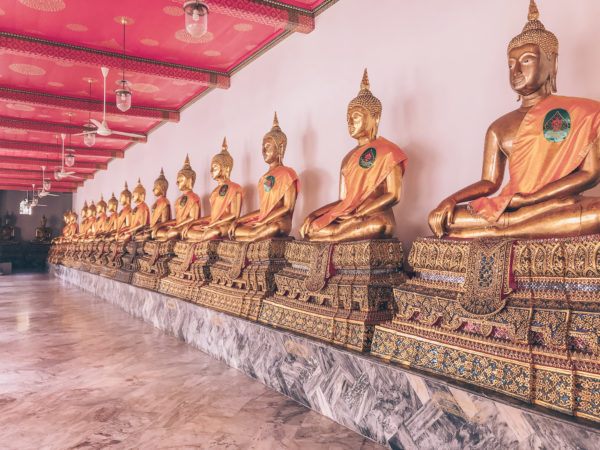 The off-season is when tourism is at its lowest point. For example, Europe in the winter or Thailand during the rainy season are off-season times. If you're willing to compromise with the weather, you'll find incredible hotel deals.
Hint: Even American Airlines has great Award Saver deals for off-season travel. A typical flight to Europe round-trip is 60k miles, but in the off-season with American, it's only 45k!
9. Save Money by Honeymooning Later
You don't have to jet off on your honeymoon as soon as you say, "I do." Instead, allow yourself time to save up for your dream honeymoon. Waiting even just a few months post-wedding to go on your honeymoon will give you time to recuperate your funds and pay off the last of the wedding expenses while saving for your trip!
10. Definitely Drop the "It's Our Honeymoon!" to People
Okay, don't be obnoxious about it. But, while booking a hotel or chatting with the airline, drop a "We're so excited to fly/stay with you for our honeymoon!" This could result in upgraded hotel rooms or flights at no additional cost!
This isn't always a guarantee, but we definitely received quite a few freebies and gifts by letting hotels know we were on our honeymoon! It at least saves a few dollars on snacks! Who knows? It never hurts to tell anyone, and if the flight or hotel has availability, you may get an upgrade!
These are all great ways to hack your honeymoon fund. From travel hacking to putting a few honeymoon gifts on the registry, you'll end up saving thousands of dollars. So whether you want to travel to Hawaii or France, your honeymoon won't break the bank!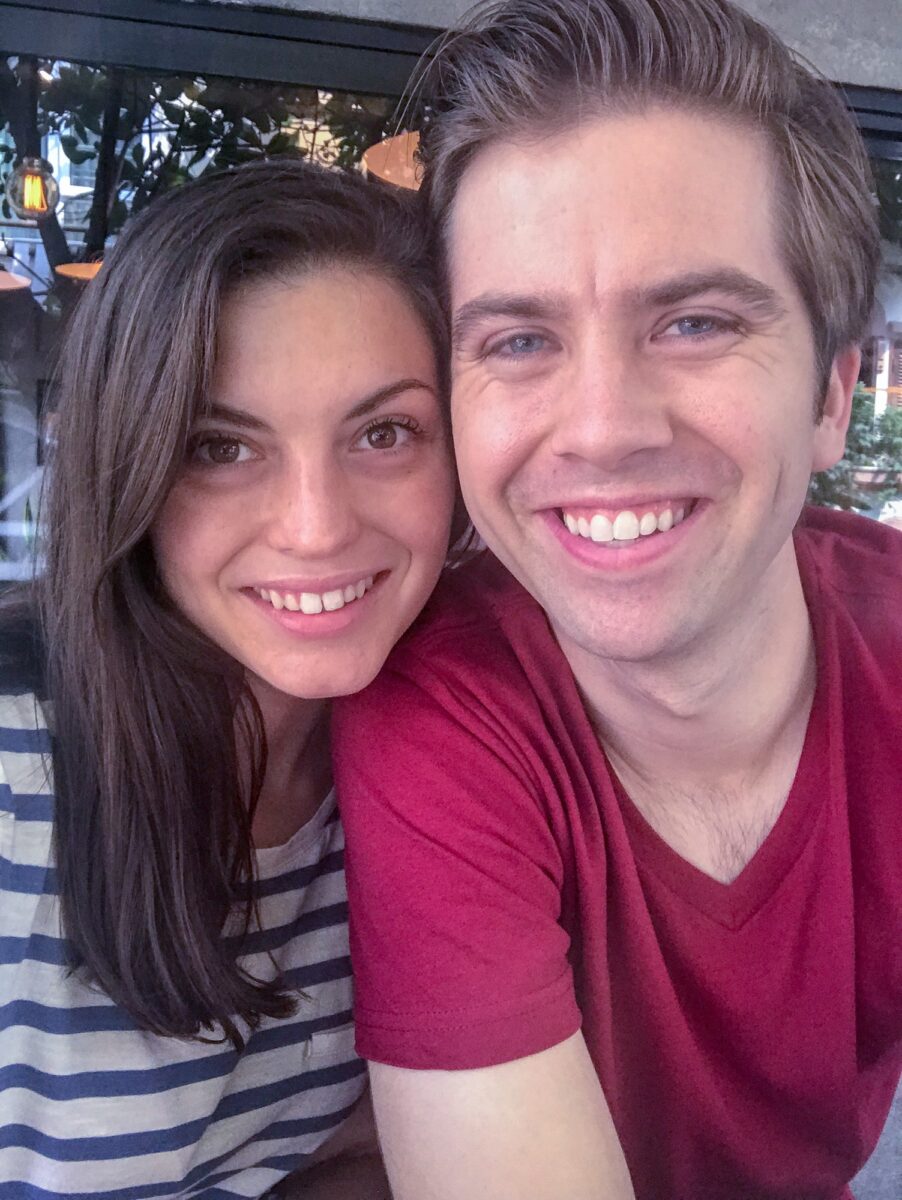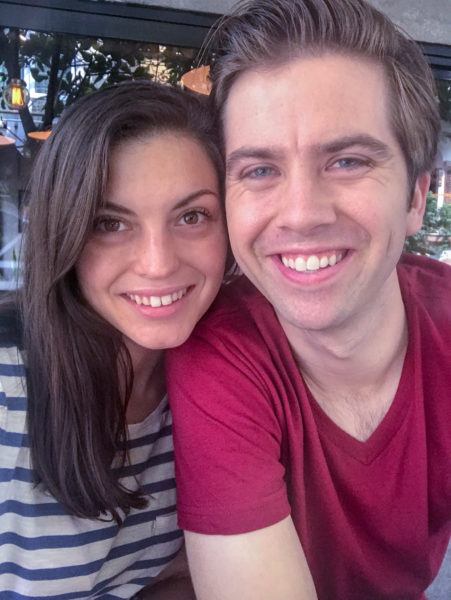 About the Author: Kat is a travel hacking addict and founder of World Wide Honeymoon—a travel blog and podcast that she co-hosts with her husband, Chris, dedicated to all things couples travel.
Images were provided courtesy of World Wide Honeymoon.