Published by Jeremy. Last Updated on July 21, 2022.
Disclaimers: Our site uses demographic data, email opt-ins, display advertising, and affiliate links. Please check out our Terms and Conditions for more information. Listed prices and attraction details may have changed since our visit and initial publication.
Most travelers are familiar with the English megaliths known as Stonehenge, but there are actually other neolithic structures all over Europe worth exploring beyond this iconic landmark.
In Portugal, some of the oldest and largest collections of megaliths can be found just outside of the town of Evora, and during our visit to the city we made a day trip out to explore three sites dating back 7,000+ years.
These were the Cromeleque dos Almendres, Menhir dos Almendres, and the Great Dolmen of Zambujeiro. While the first two are easily reached via car, the latter was an adventure we will never forget.
Cromeleque dos Almendres and Other Megaliths Near Evora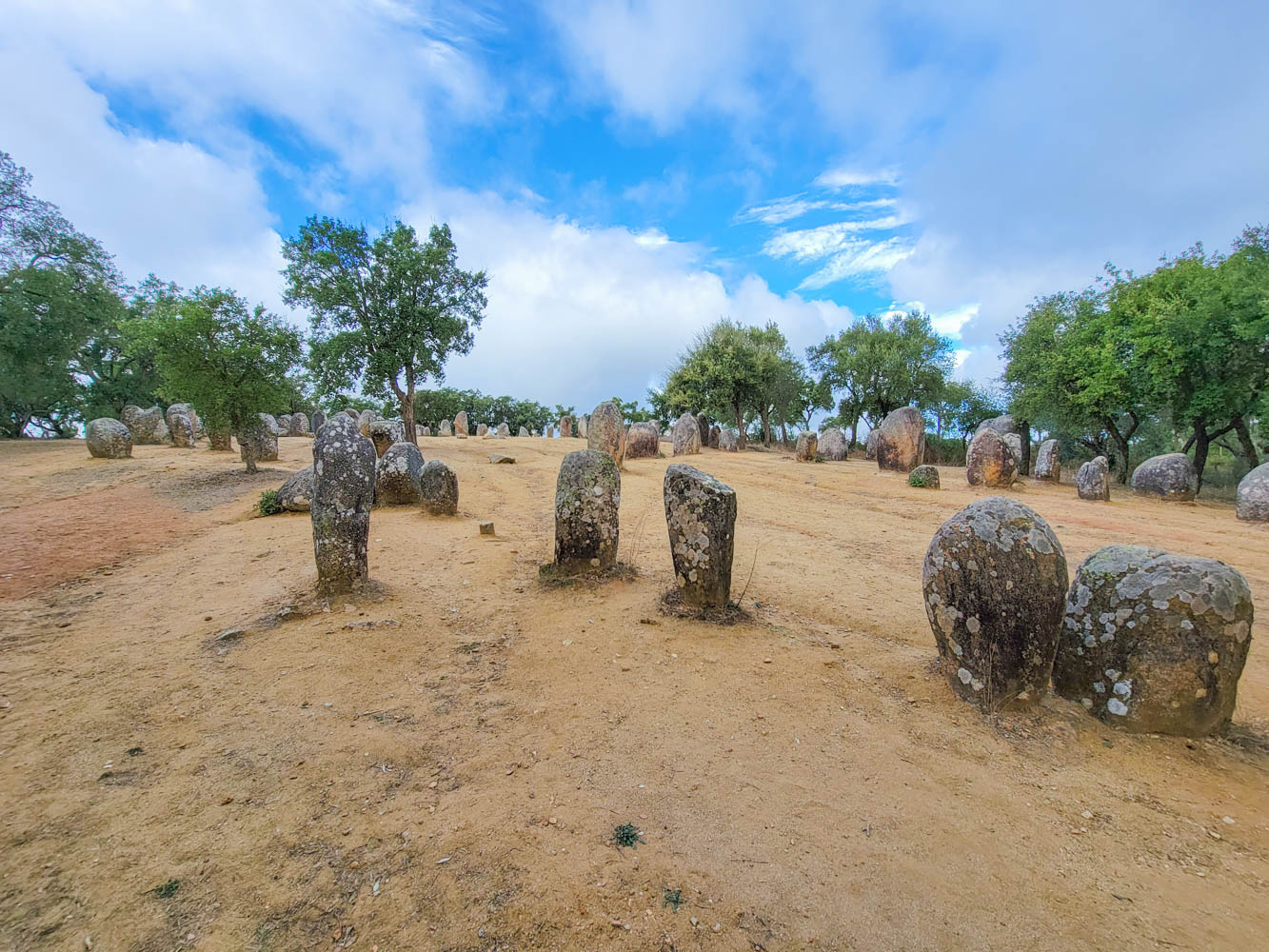 As with most megalith structures around the world, little is known about how they got there, what they were used for, and so on. The megaliths in Portugal are no different and most of the knowledge of these stones came only via recent excavations and reconstructions.
Of the three sites, two theories have emerged about what they were used for.
The Cromeleque dos Almendres and nearby Menhir were likely used as rudimentary means to measure the position of the sun- archaeologists seem to think the stones line up with the solstice, but that is the extent we could find. The Dolmen of Zambujeiro is thought to have been a burial site, and some pottery and other artifacts found during excavation further support this thought. Once again, this is about all that is known of the structures apart from a rough date of when they were erected.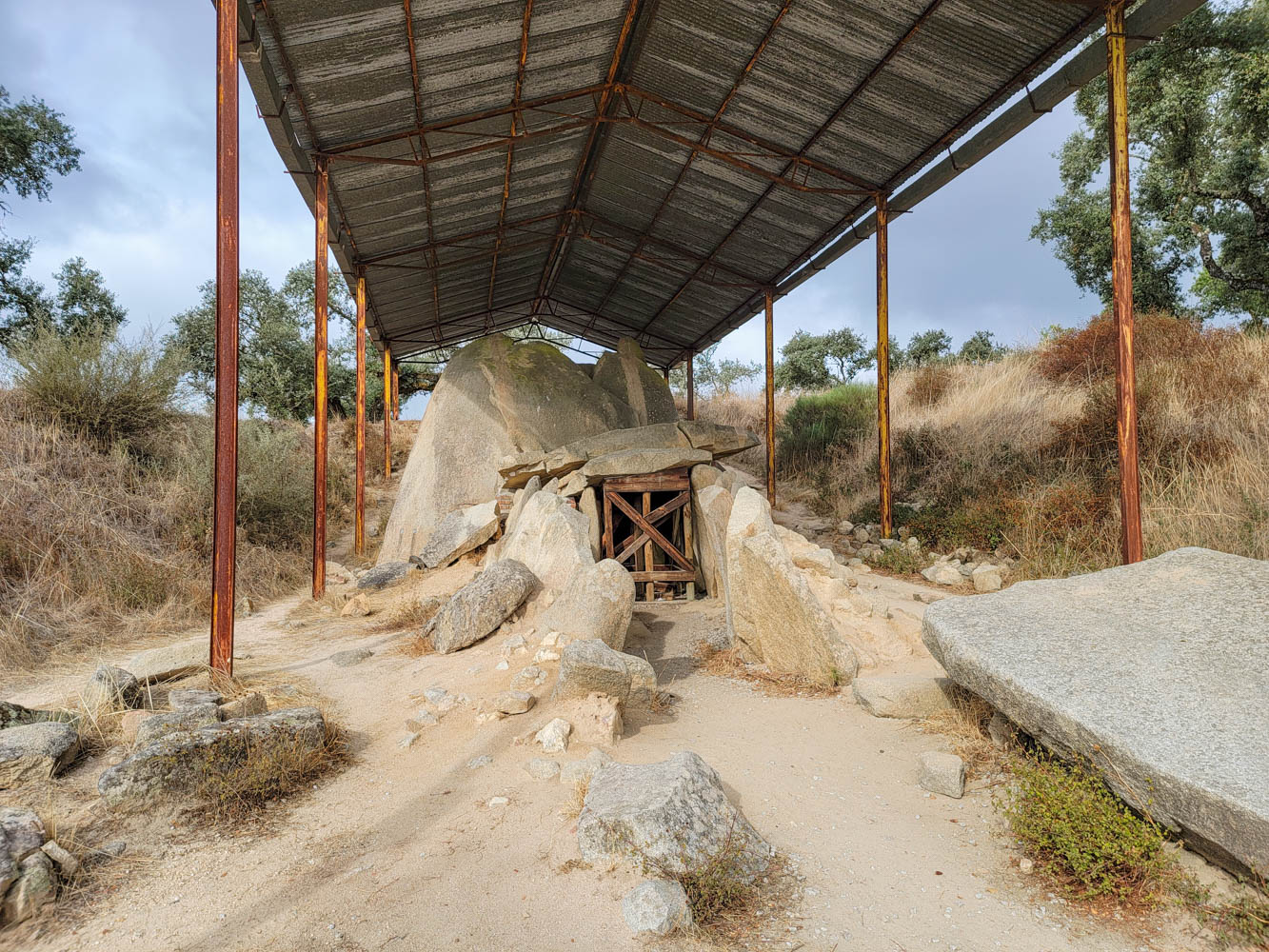 These sites come together for a really interesting half-day trip that takes you thousands of years into the past. After departing Evora and traveling north through the mountains, we couldn't help but wonder how many of the rocky formations we saw along the way were once utilized megaliths that have not been discovered yet. We will likely never know!
Driving to the Evora Megaliths Can Be a Challenge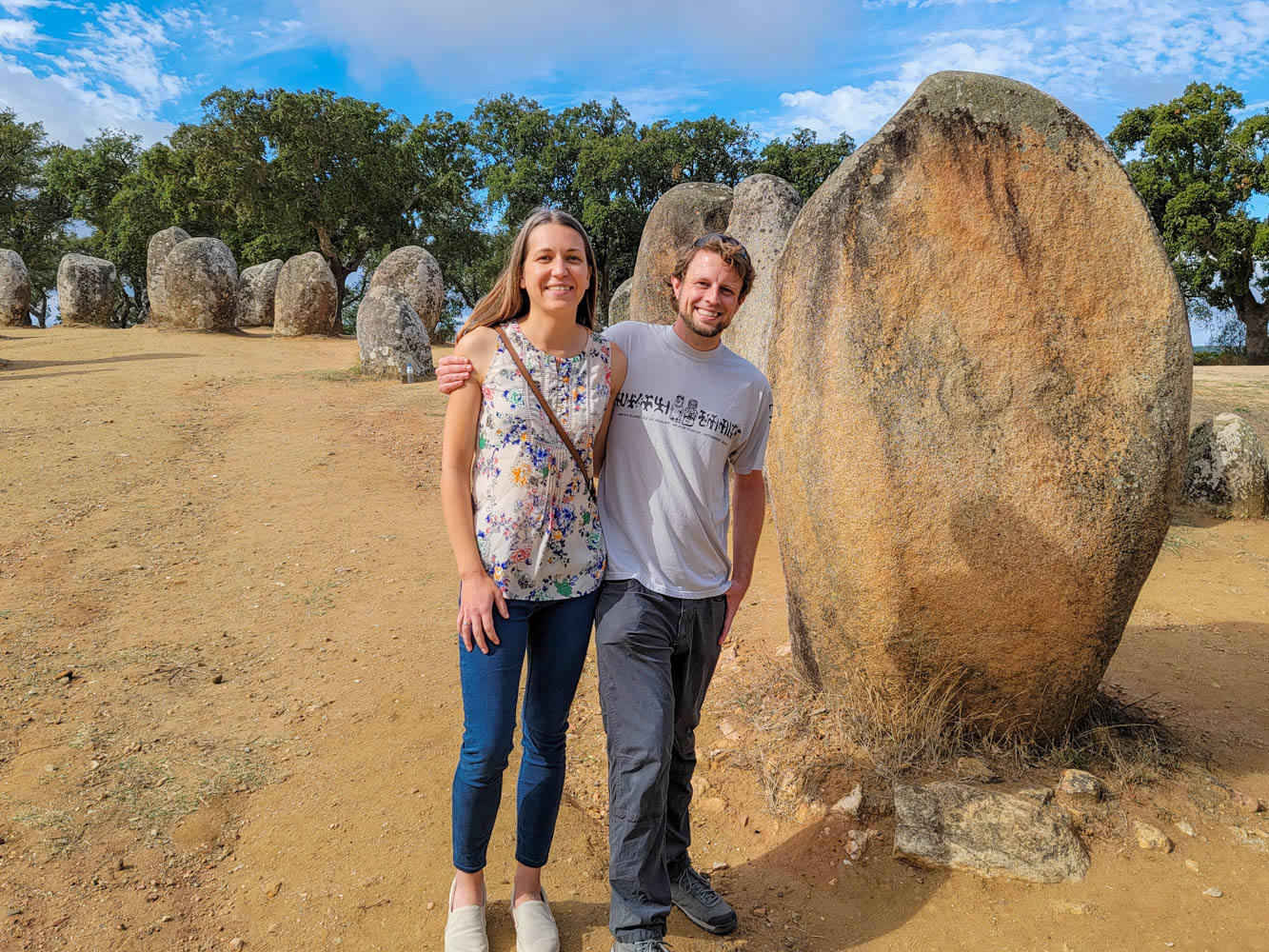 Now, before you rush out to check out the megaliths near Evora, we have to stop and warn you- the roads to reach these were some of the worst we experienced while driving in Portugal. They rivaled the Douro Valley in how rocky it was (admittedly, minus the terrifying drops off the cliffs) and, for the Great Dolmen of Zambujeiro, was quite possibly the worst road I've ever driven on when traveling abroad.
So let's talk about the roads a bit more before you hop in your car and go off exploring, shall we? This is perhaps a far more important topic than the stones outright.
Based on our visit, we can safely say that the Cromeleque and Menhir dos Almendres can be reached the easiest. These two sites are relatively close to each other and are pretty much on the same road- if you visit one, you should stop at the other (the Menhir requires a short walk from the parking lot, though).
While the road here is comprised of rock, dirt, and gravel, we only noted a few places where we had to pay special attention to our driving- namely due to rocks on the road that were just a bit too large for our Fiat's low frame. We simply drove around them and moved on, but we also saw other visitors stop and turn around because they did not seem to want to drive on the gravel road at all (this felt a bit overkill to us, especially because they were in an SUV).
The road to the Great Dolmen of Zambujeiro, on the other hand, was horrific. So much so that we considered it practically undrivable except for those with the largest SUVs. It is worth noting once more that we did it in a Fiat. We really shouldn't have.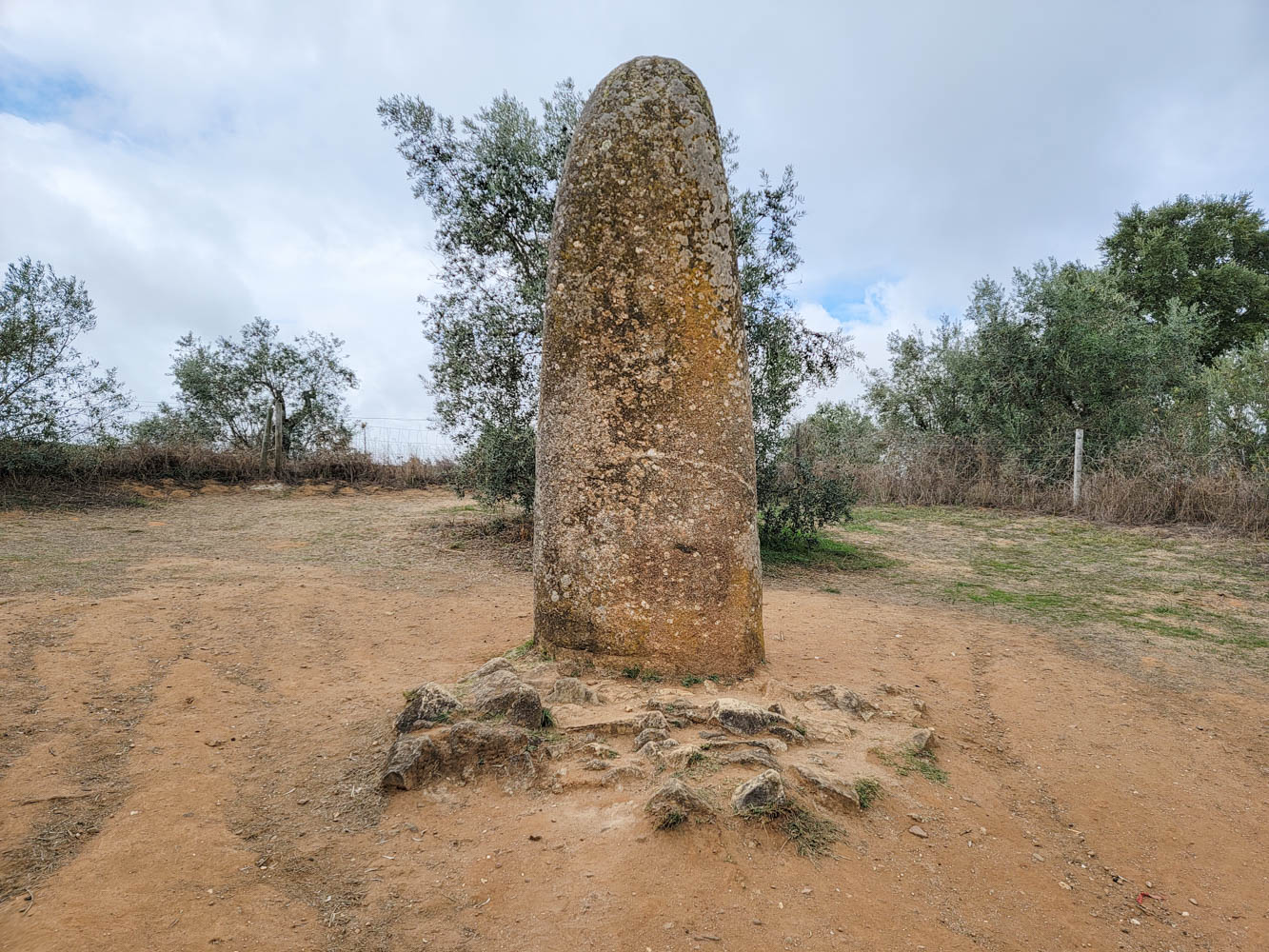 Over the multi-kilometer drive to the Dolmen of Zambujeiro, we encountered less-than-stable gravel patches, larger rocks than noted on the road to the other sites, and potholes that were so deep even the largest SUV tire may have struggled. I'm likely not painting the picture as severe as it should be, because the road looked like it had been eroded by tractors for years without a re-leveling.
To be honest, the only reason we managed to make it to the site at all was via careful maneuvering using some of the grassy areas off to the side of the road to carefully navigate around the rocks and potholes. It should also be no surprise that when we saw locals at the nearby farms, they appeared to be giggling at our misfortune. We really should not have driven out to that one, and do not, under any circumstance, recommend driving there unless you have a large-framed vehicle like an SUV.
As such, stick to the Cromeleque and Menhir dos Almendres with your own car, maybe try some of the other megaliths too, or, to be completely safe, perhaps take a guided tour to the sites outright. Do any of these and you'll have an infinitely better experience than we did!
All that being said, the worst thing you can do is skip seeing these megaliths altogether, because they are truly an interesting look into the past- albeit one that is not well known in the slightest.
Have you visited the Evora megaliths? What did you think? Comment below to share!
Book a Train Ticket in Europe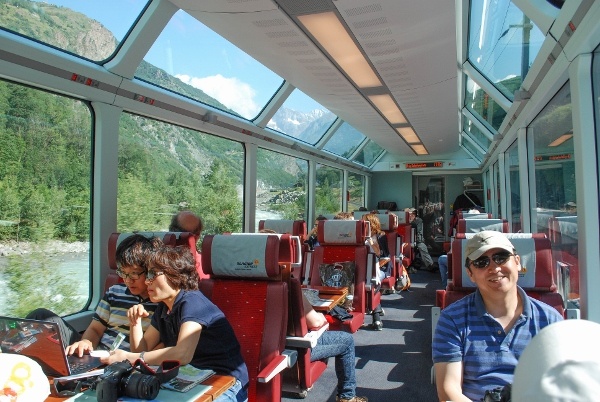 Want to learn more? Check out our Omio review!
About Jeremy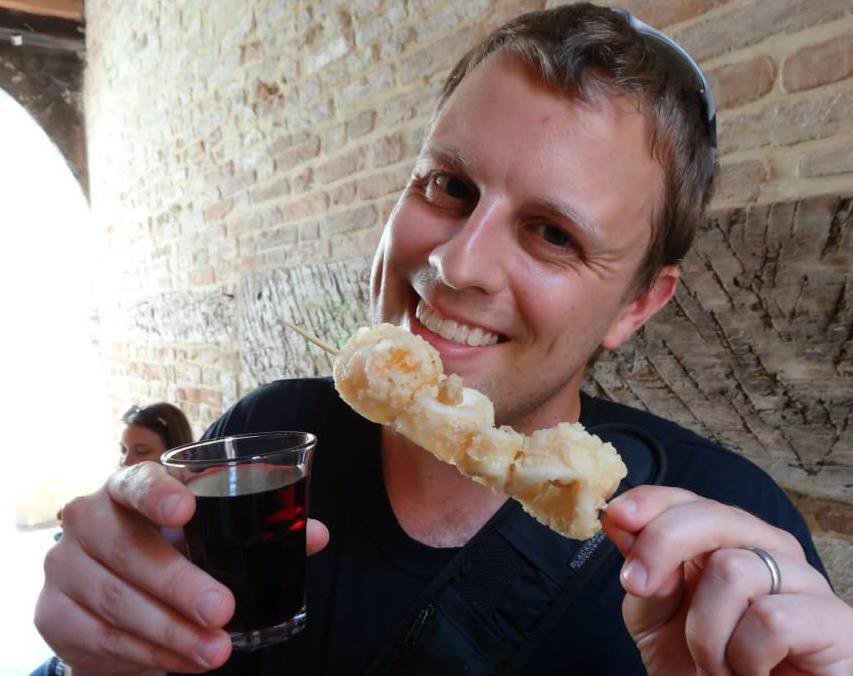 About the Author: Jeremy is a full-time travel writer based in Pittsburgh and primary author of this site. He has been to 70+ countries on five continents and seeks out new food, adventure activities, and off-the-beaten-path experiences wherever he travels.