Published by Guest Blogger. Last Updated on February 3, 2022.
Disclaimers: Our site uses demographic data, email opt-ins, display advertising, and affiliate links. Please check out our Terms and Conditions for more information. Listed prices and attraction details may have changed since our visit and initial publication.
After landing in the region of Antioquia and looking for things to do in the popular city of Medellin, I decided to take a trip over to Jardin to learn all about the world of coffee.
It is no secret that Colombian coffee beans are some of the best in the world and there was no way I was going to leave this region without learning more about how they are produced.
There are numerous coffee-growing communities within Colombia but on this occasion, I went to visit Jardin, a small town situated just 131 km from the city of Medellin. There is a public bus which takes around 4 hours from Medellin.
Traveling to Jardin in Colombia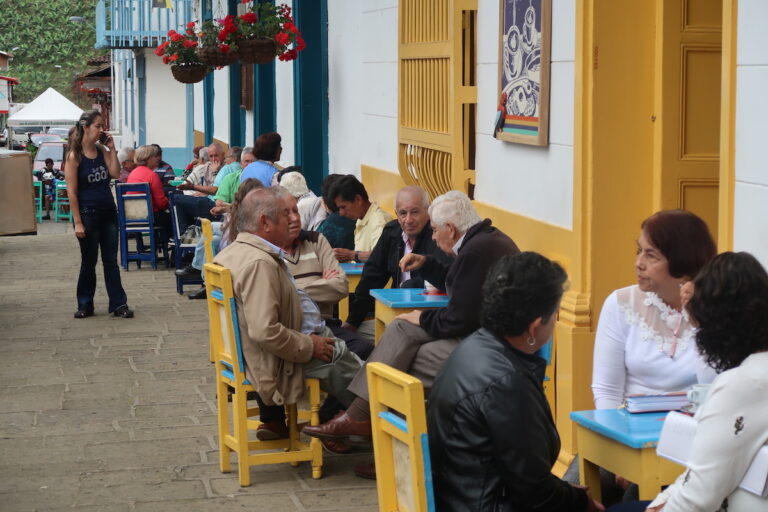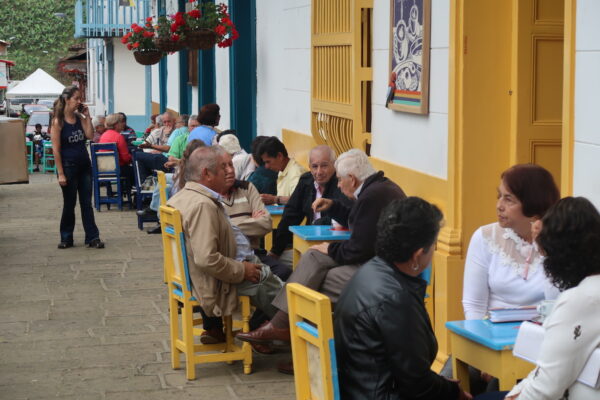 No matter where your Colombia itinerary may take you, Jardin is one of the best places to go when looking to visit a coffee farm in Colombia. Not only because this tiny town in northwest Colombia offers its visitors the chance to step back in time and experience traditional South American life, but it caters to people who want to learn more about coffee farming.
With so many pueblos in Colombia, you'll find it difficult to match the charm and unique rustic offering that Jardin can provide its visitors.
Think fluorescent-colored buildings and houses, tons of pretty flowers, and a host of friendly locals. Many of which do not speak any English.
The lifestyle in Jardin is a world away from the chaotic capital of Bogota or big cities such as Medellin, where I was based before arriving to the town. Visitors will need to brush up on their Spanish skills to make the most out of a trip here but it is not necessary to be able to get by as a passing tourist.
Arriving at the Coffee Farm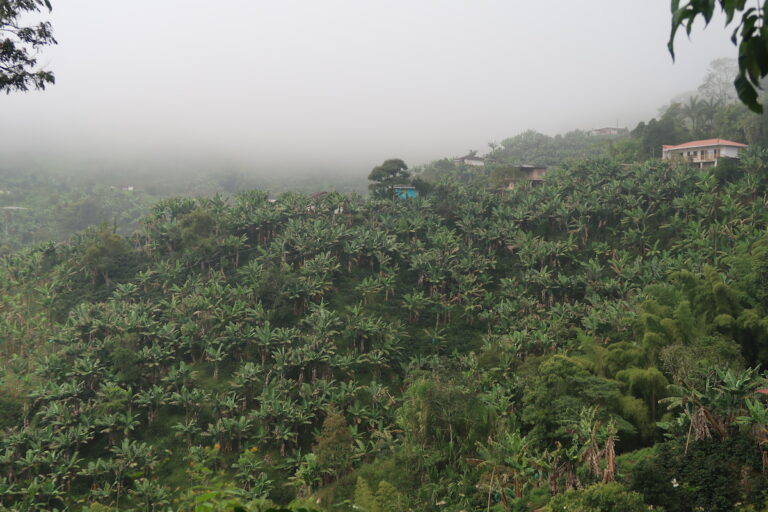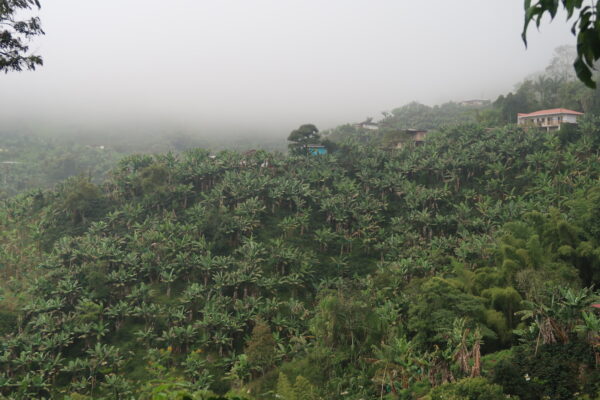 When planning one of these coffee farm experiences aim to account for the cold and sometimes misty weather. The farms are usually located in an elevated mountainside location, so the more you prepare for the climate the better (especially during the evenings and early mornings).
If you want to be well-prepared for one of these coffee experiences, aim to pack some warmer clothing, or at least a hoodie and some waterproof pants.
On this specific coffee farm named Finca Florida, I was able to learn everything from planting a coffee seedling to learning the correct way to grind the coffee all the to learning how to brew and pour the perfect cup of coffee.
I arrived at the farm and was greeted by Isabella, the lady running the experience and the owner of the farm. She explained how I would be learning everything from how they plant the seedling to picking the berries themselves.
She then went on that talk about the intricacies of fermentation, drying, and lastly a few techniques for roasting Colombia's favorite bean. One of the most exciting parts for me was the roasting because I knew that there were different roasting methods (dark/light) that can affect the aroma and the taste of coffee.
The Coffee Experience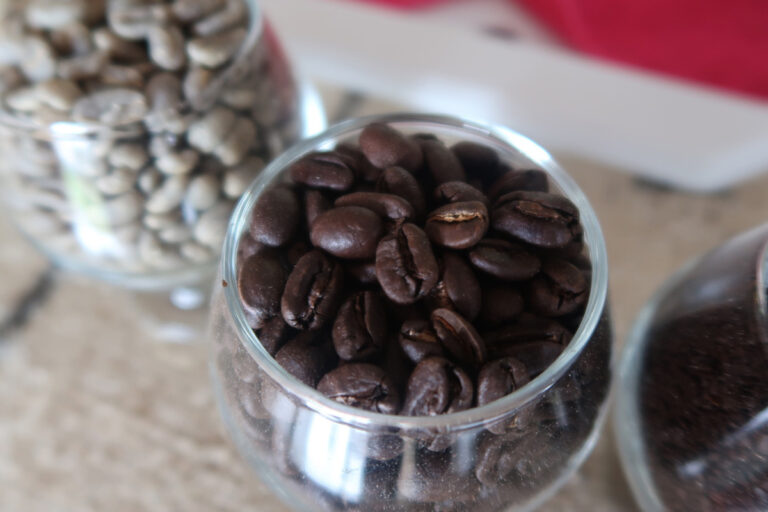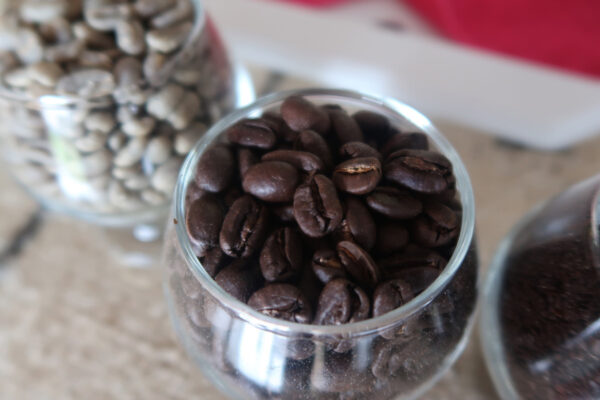 The most fun and practical part of the experience was walking out into the plantation and picking the coffee cherries which, although it seems fun and easy initially, is one of the most strenuous and challenging parts of the job. Not to mention, one of the reasons why it takes various employees to do this job, is because there are thousands of cherries to be picked for harvesting.
There is no need to have any technical knowledge when it comes to doing the tour but if you have any special insights or specific questions Isabella is quick to answer. In fact, I was surprised just how open she was and eager to share her coffee-growing techniques, which she assured me have been passed down through generations of coffee growers in her family.
The farm is located around 20 minutes from the town and if staying at one of the local hotels in Jardin, the owners can arrange for a moto-taxi to collect you first thing in the morning and take you directly to the farm.
Most travelers backpacking South America who are merely passing through the region find that one day is enough to see the sights and do a coffee tour. However, I recommend travelers spend two or three-night here in Jardin to be able to visit more than one of the farms, and to take part in some of the other eco-tourism activities that are on offer in the surrounding region.
Whilst in Jardin you'll also have the opportunity to try a host of all the different coffee shops and local delicacies that you can find in the main plaza.
As any trip to a coffee farm will teach you, although the methods and processes may change slightly, each farmer has a common goal – which is to produce the finest coffee possible.
Visiting A Coffee Farm in Colombia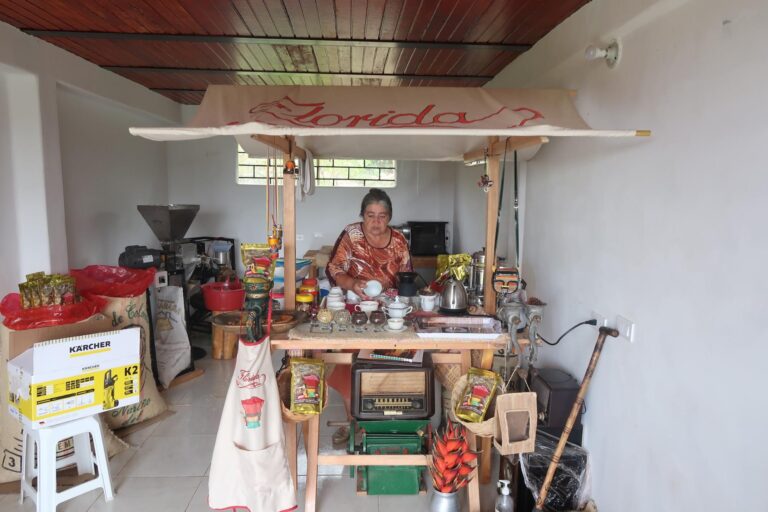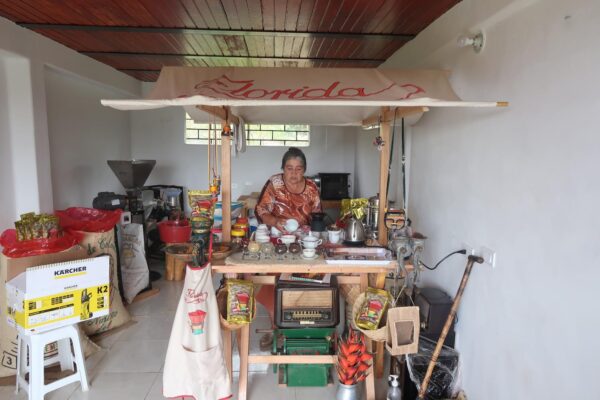 To be able to have one of the finest coffee experiences in the world, a trip to Colombia will show you all the reasons why coffee lovers can't get enough of this coffee.
Aside from being geographically one of the best coffee-growing regions on earth, Colombia is one of the best places to learn all about coffee growing. The people you'll meet and the dedication to their craft and trade are admirable to say the least.
These coffee farm tours can be arranged from Medellin and you can do everything from one-hour experiences to overnight stays, it all depends on how deep you wish to go into the world of coffee.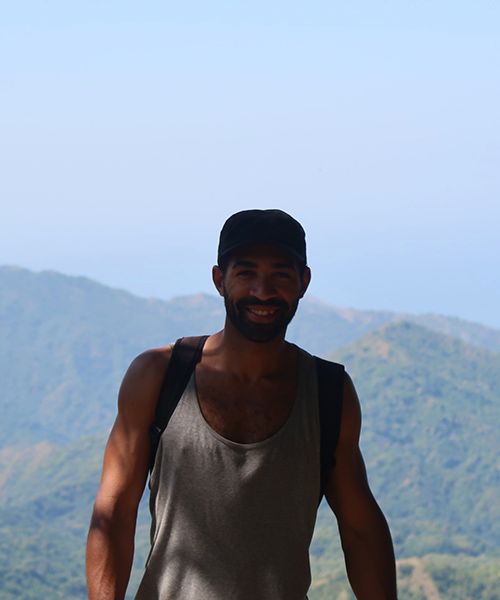 Daniel James is a cultural traveler based in Colombia who dedicates his time to learning Spanish while exploring life in Latin America. He shares his adventures on
BLATAM
.
All images were provided courtesy of Backpacking LATAM.