Last Updated on September 12, 2023 by Jeremy
Disclaimers: Our site uses demographic data, email opt-ins, display advertising, and affiliate links. Please check out our Terms and Conditions for more information. Listed prices and attraction details may have changed since our visit and initial publication.
The Besseggen Hike in Jotunheimen National Park is often called one of the best hikes in Norway. Naturally, with a claim like that we knew we would have to check out the roughly 14 kilometer (~9 mile) one-way hike during our visit.
After completing it, we can certainly see why that claim is likely true, as the beauty of the Besseggen Trail really is unrivaled. That said, it is also one of the hardest hikes we've ever been on, taking well over seven hours to complete, and with a bit of rain became technically challenging well beyond what we would have originally hoped for.
So reserve a slot on the Gjende ferry, make sure you are wearing the right gear for the elements, and get ready for one of the best (and most intense) hikes out there!
What You Can See on the Besseggen Hike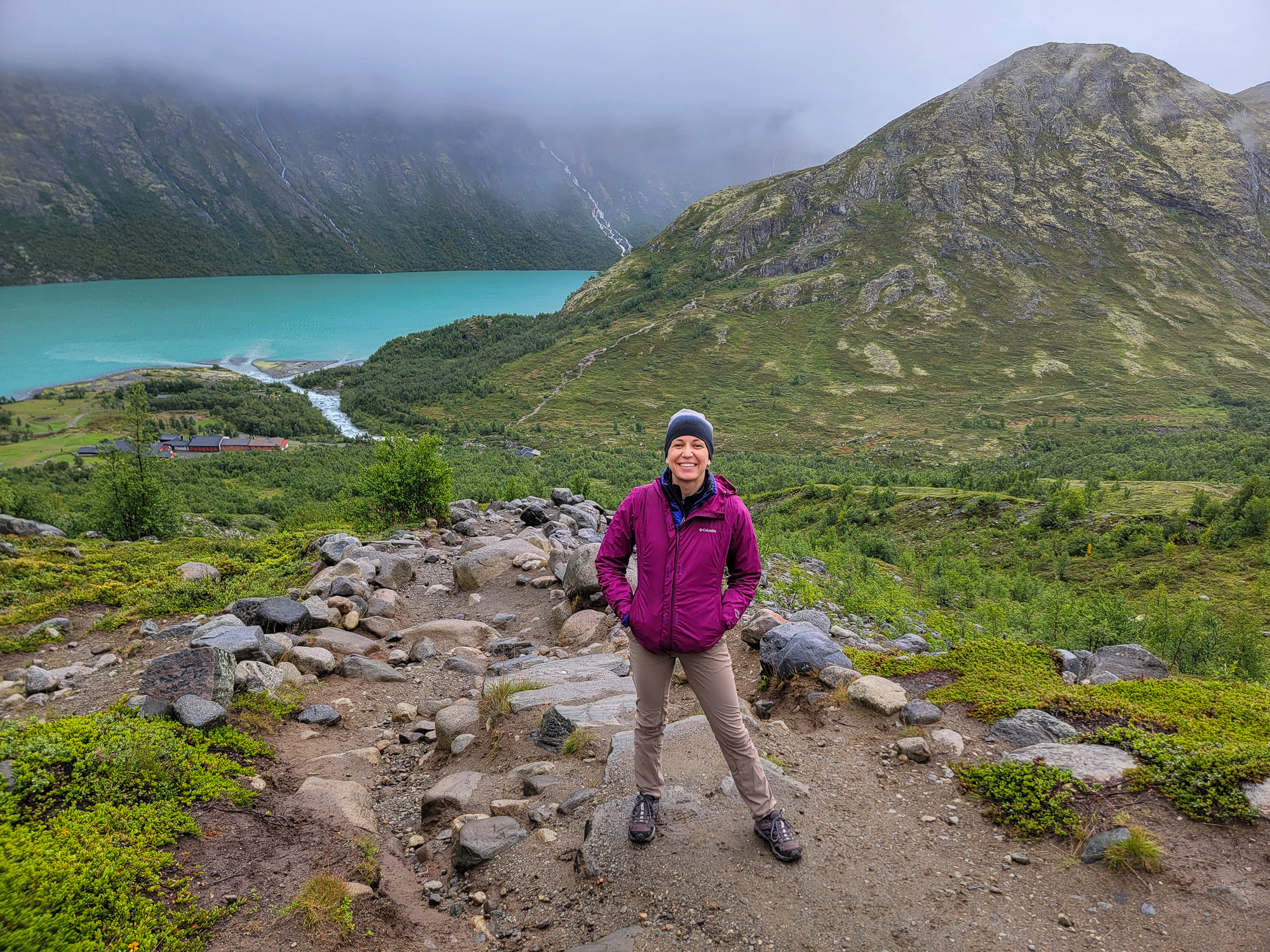 The Besseggen hike has a few notable highlights that you can see along the route.
The first section of the trail is a modest climb up a hill overlooking Gjende lake (the same lake you take a ferry across to start the hike). At the first plateau, you will likely see a few higher-altitude lakes, stream crossings, and, if the weather is clear, glimpses of the mountains and waterfalls around you. We had rain throughout most of the hike so the latter was obstructed for us, but we still had some pretty stellar lake views especially when the rain cleared up here and there.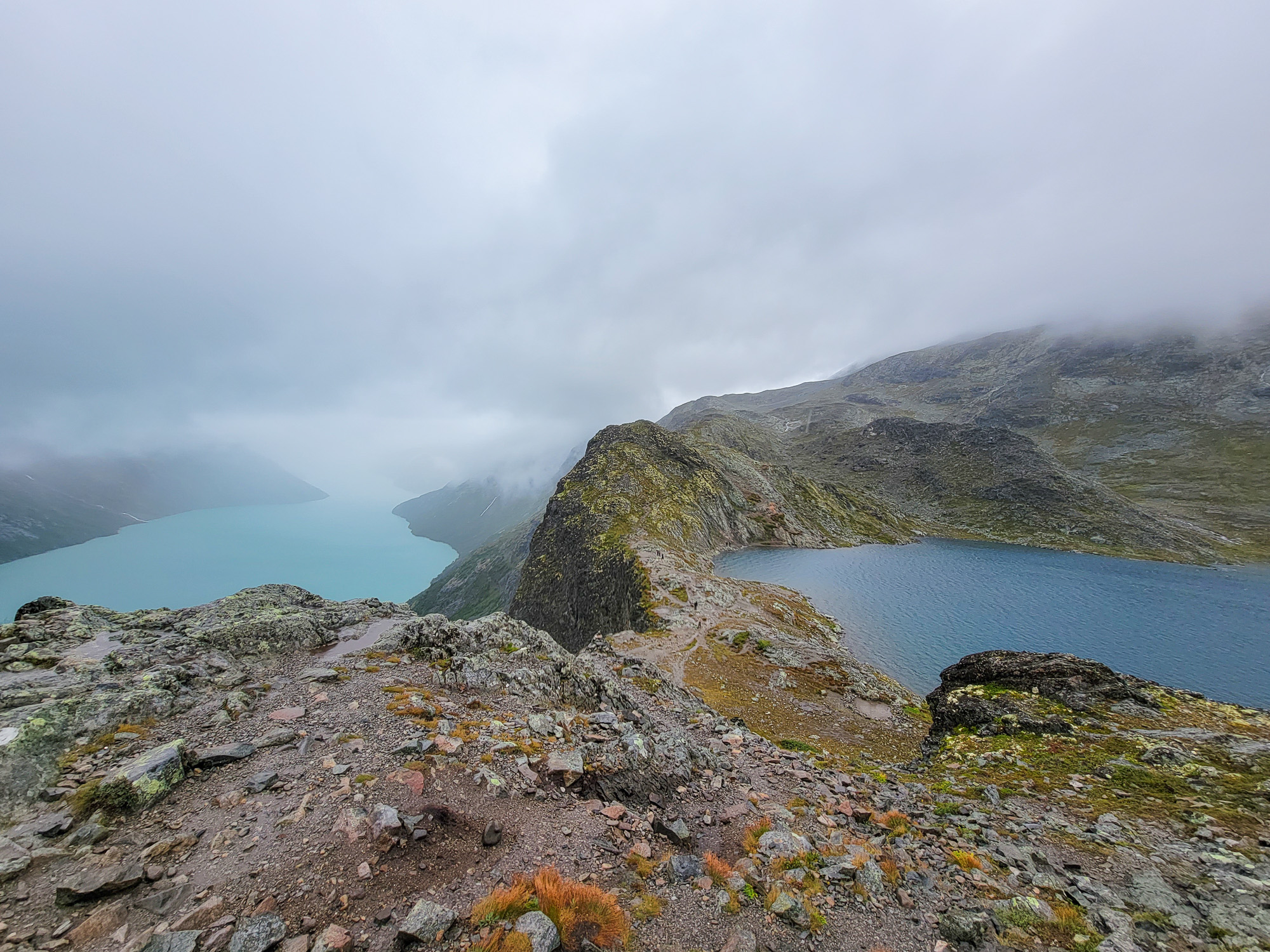 About halfway through the hike, you reach what we would consider the highlight of the climb- Bessvatnet Lake. This high-altitude lake is quite large and extends almost to the cliffside nearby. From certain angles, the lake looks to be on the same elevation as Gjende lake below despite them being approximately 1,750 feet apart in vertical distance!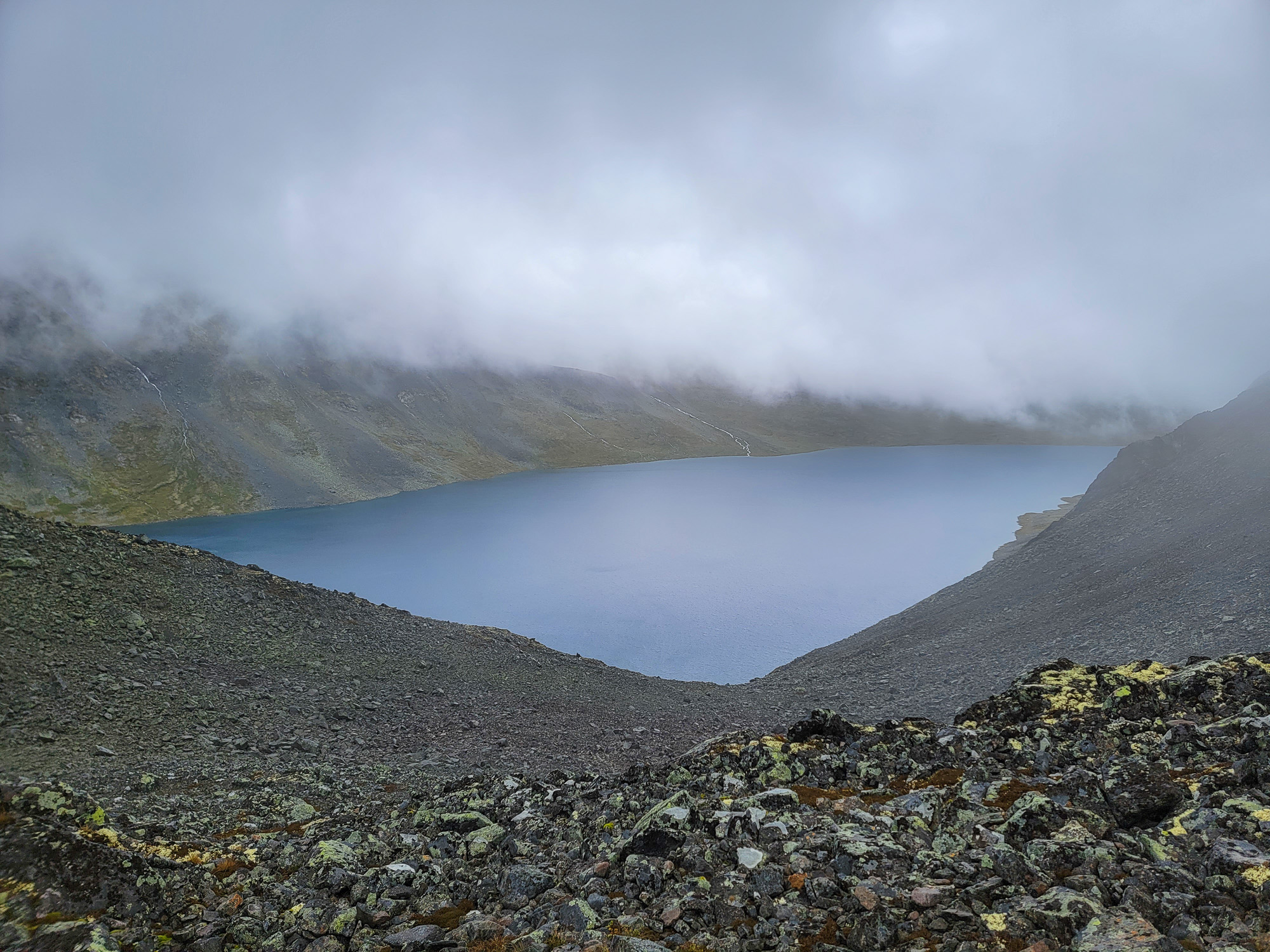 From there, the hike becomes truly crazy with a scramble up a mountain peak overlooking the two lakes, a long walk on a rocky, craggy mountain pass (of which I took no photos simply because it was raining far too much to even bother), and a final descent back into Gjendesheim with some rather stunning views overlooking the lake you ferried across in the morning.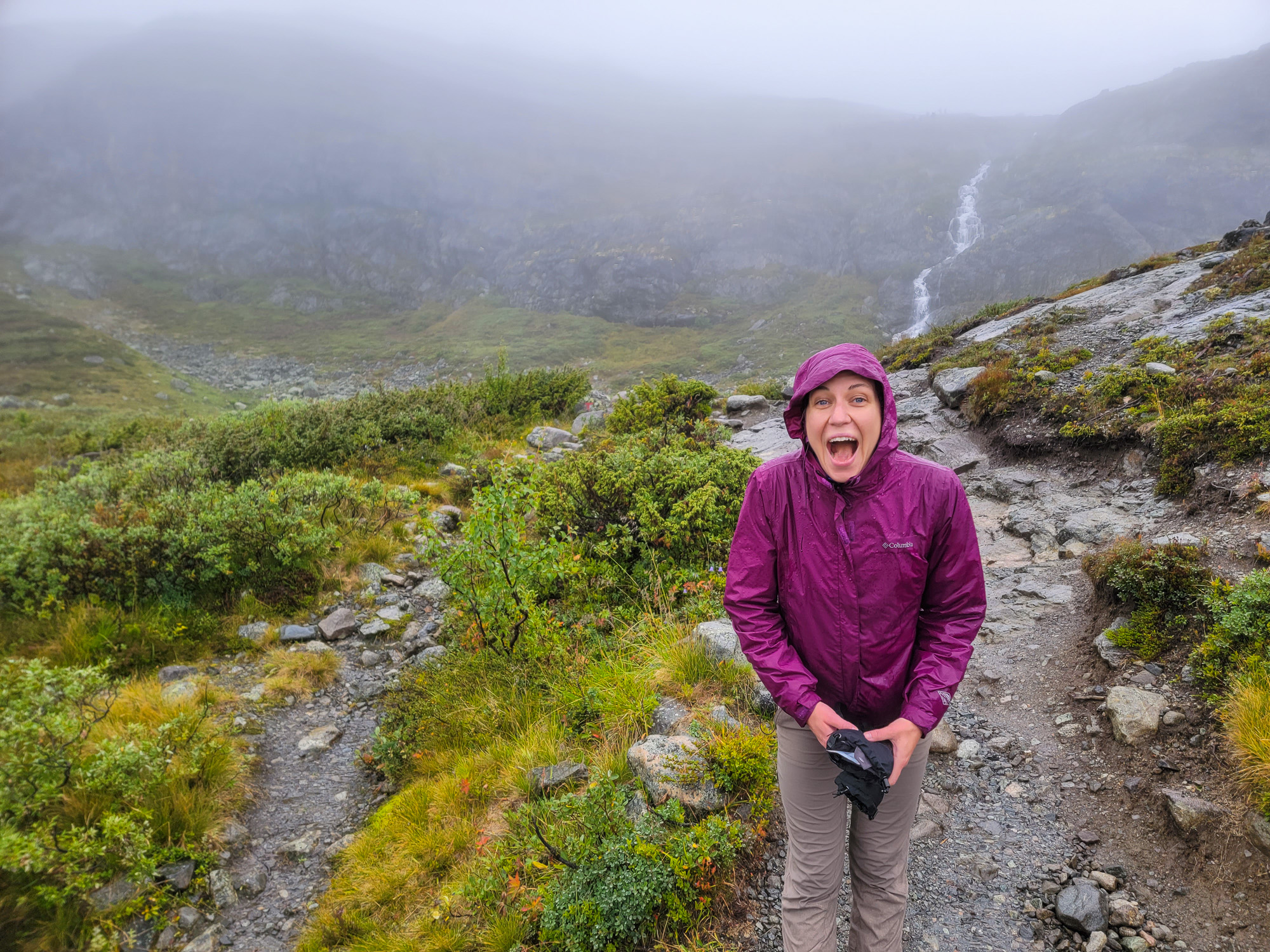 To say that Besseggen is a breathtaking hike is an understatement, and we can see why it is often called Norway's best hike. That said, it is also one of Norway's most challenging hikes and may arguably be the hardest single-day hike we have ever done anywhere in the world.
To put it bluntly, if you want to tackle this one you need to go in prepared, and you better have near-perfect weather or else it'll be a slog like our hike was!
Tips for Hiking Besseggen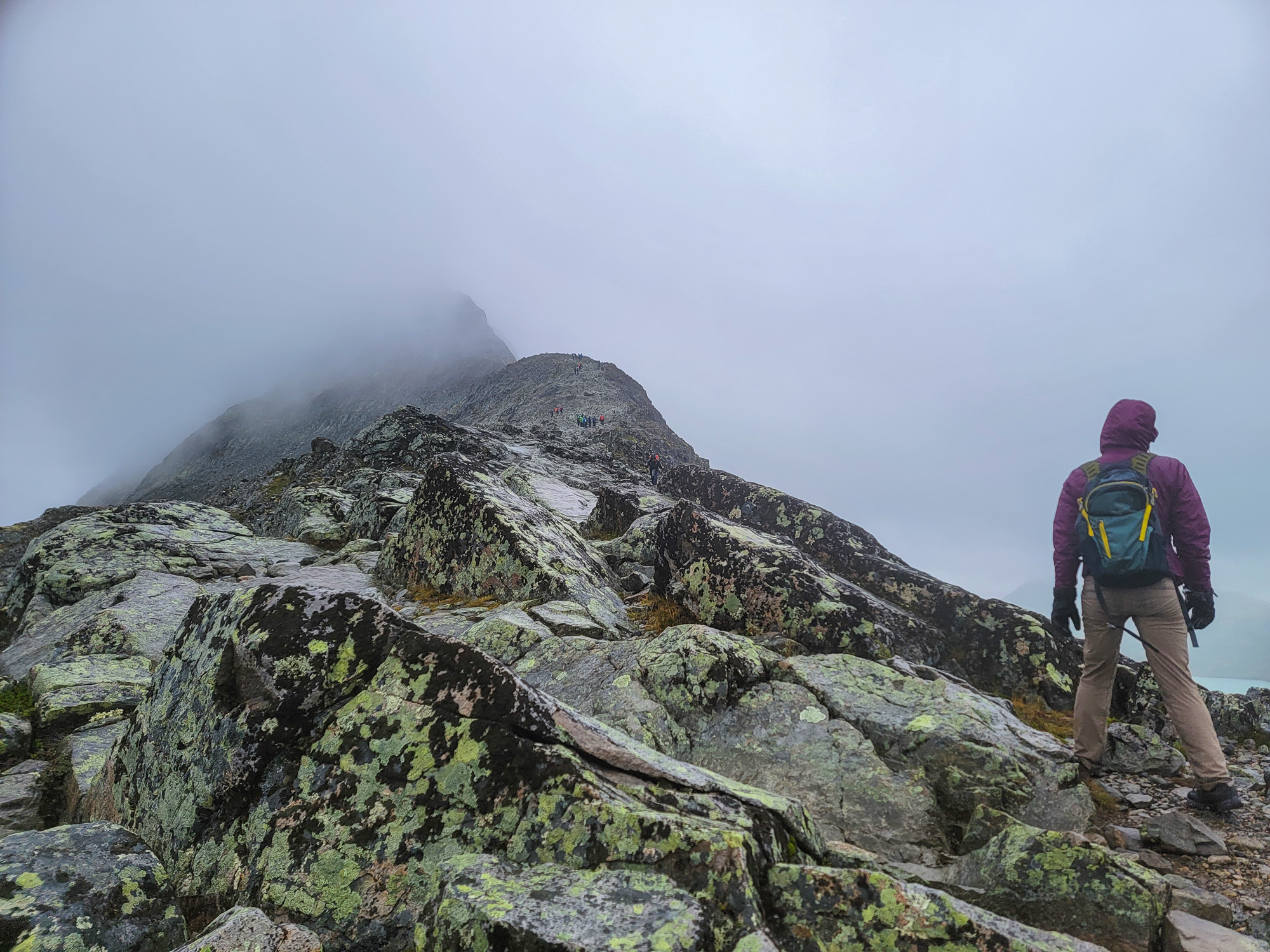 Oh boy, buckle up because the Besseggen hike is a beast.
First, it is worth noting that your experience on Besseggen is heavily weather-dependent. Those fortunate to visit on a bright, sunny day will have an exceptionally better time than those who hike with mild rain (that is to say, practically everyone- the weather in the mountains is highly variable even when sunny skies are on the forecast).
If the rain forecast is anything more than a faint drizzle (0.00-0.01 inches/hr, or about 0.25 mm/hr), we simply aren't sure if we would advocate this hike at all. This was also echoed by many other hikers we talked to along the route- we were all glad we did it, but could have done without the rain.
Yes, even just a small amount of rain will significantly impact this hike.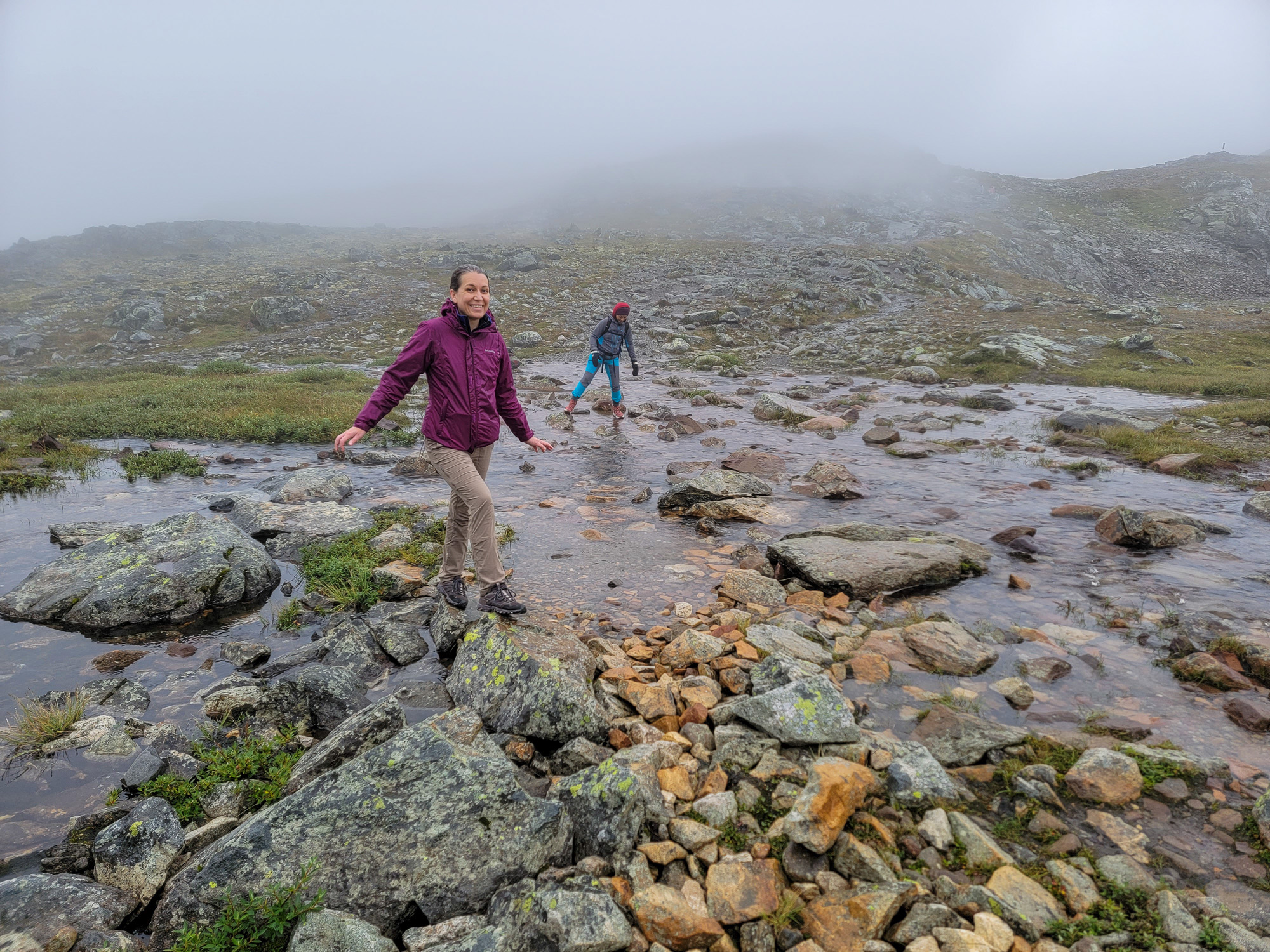 The trails on Besseggen run the spectrum from mild dirt paths to full-on rock scrambles, stream crossings, and a bouldering section where you are quite literally climbing the mountain on all fours (maintaining three points of contact at all times for safety).
The signs here do not mess around, too, and the first half of the trail has no less than a half dozen signs saying that if you haven't reached that point by a certain number of hours, you must turn back- you likely wont make it back to town in a reasonable time otherwise.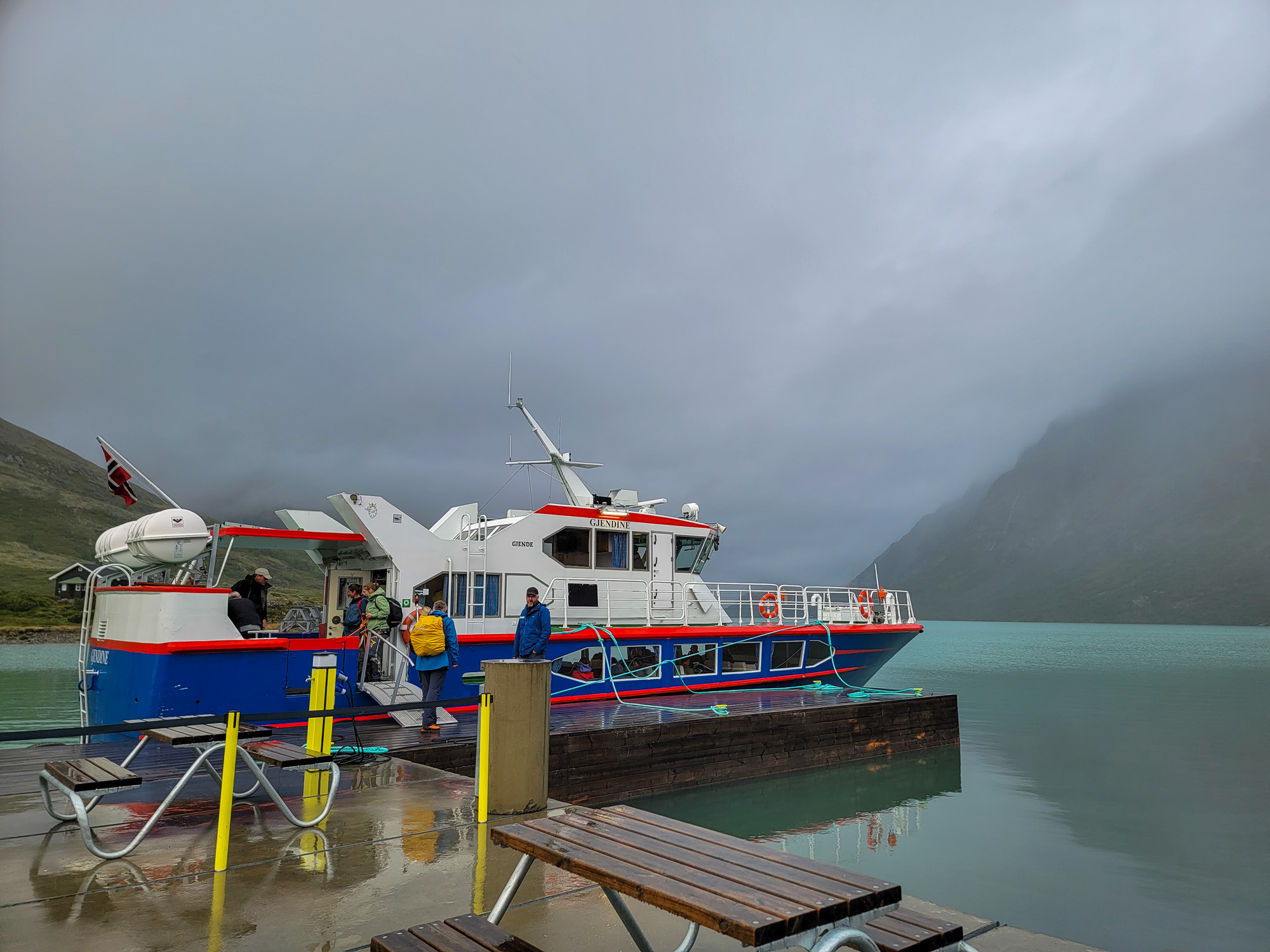 Most hikers will generally take the ferry from Gjendesheim to Memurubu to begin the hike which departs at set times throughout the day. Tickets to the ferry generally sell out, even on days of questionable weather, and likely need to be purchased in advance. Our day with light rain had the first sailing sell out a few days ahead of time, and by the day of the ferry all available sailings were booked up in advance- so don't expect to just walk up to this one and get aboard in most cases.
Likewise, the parking area for the ferry is a mile or so away and requires an additional fee for parking and a shuttle service (good for round-trip travel). As such, you also need to ensure you get to the parking area sufficiently in advance to not miss the connection to the ferry outright. Take whatever time your ferry departs and make sure you're there at least 30 minutes ahead of time if at all possible for buffer. On the return, the shuttle departed every 30 minutes starting in mid-afternoon, and despite having just missed the shuttle we were able to warm up with some hot chocolate at the on-site cafe.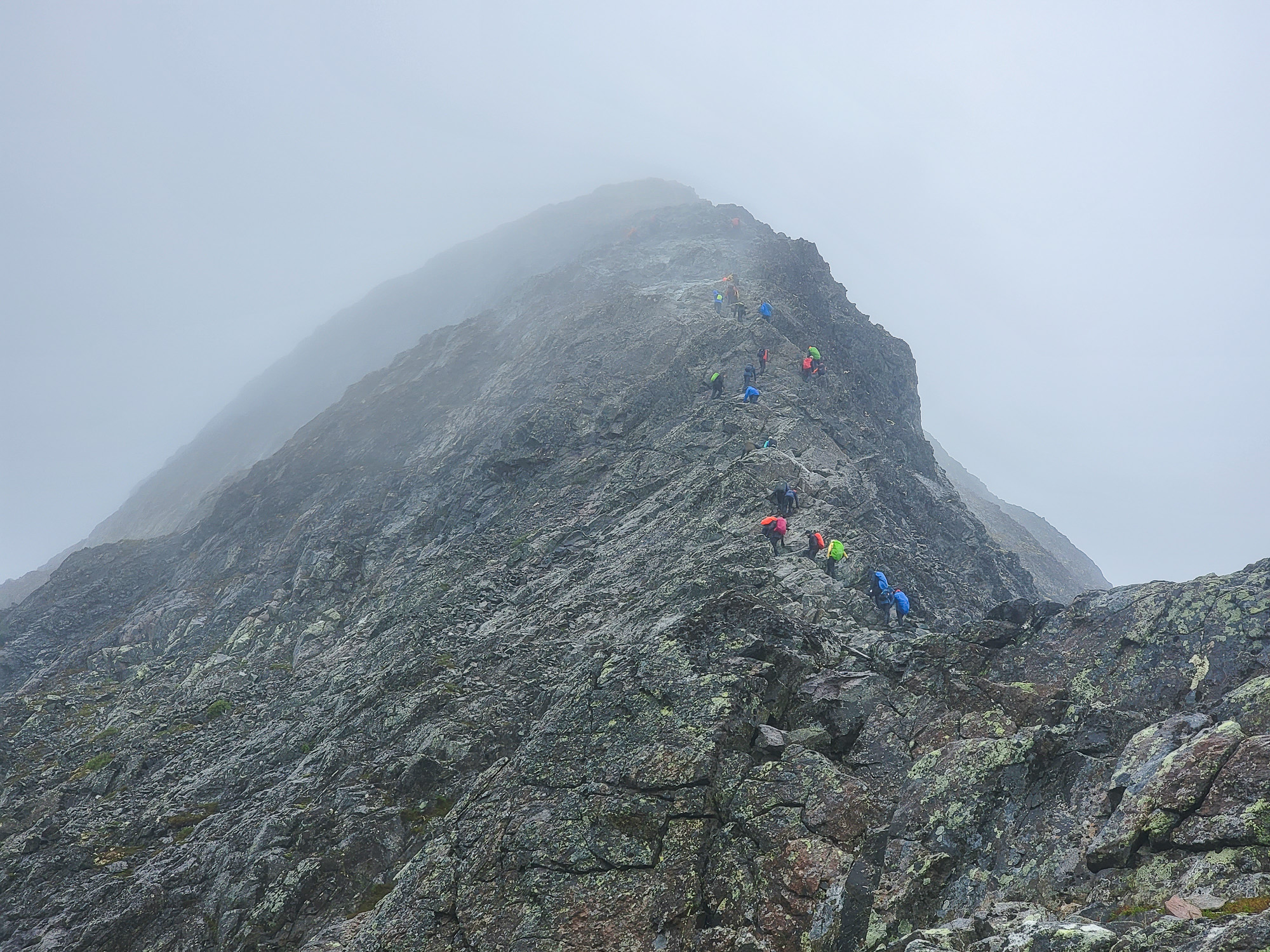 As mentioned in the previous section, the hike itself involves two large climbs, one at the beginning and a second about halfway through, with plateaus following each climb before a modest descent back to Gjendensheim.
The climbing elements are quite steep, with one section that is particularly worrisome and requires climbing up on all fours. On the way down, a few areas were quite daunting as well (albeit, not as bad as the climb up), with chains being present for support, and I would be lying if I didn't say I slipped during the rain on this bit and scrapped my knuckles pretty good- ouch.
Note: There is an "easier" path around the upper lake that avoids the bouldering section discussed above, but according to the signage adds on about four kilometers (2 1/2 miles). We did not attempt this to comment on how difficult it was and can only say that a sign was present here denoting the option.
Although the trails here can be difficult, particularly the section where you are literally climbing, it is truly the rain that has the most significant impact on the experience. Damp rocks, stronger stream crossings, streams that likely wouldn't exist at all if it was sunny, and the cold that is associated with high-altitude climbing can all truly impact your experience if you are not prepared.
As such, having the right gear is essential. Water can be ankle-deep at some points if you don't hit a rock perfectly, you may get doused in rain in another section, and slip in the mud in the next. We saw many Norwegians even pull out a change of clothes halfway through the hike, and after every single layer of our clothes became soaked to the bone a few hours into the hike, we can certainly see the merit here.
So load up on waterproof shoes, windbreakers, water-resistant or fast-drying clothes, several pairs of gloves, hats, and more- you will most certainly need them if your weather situation is any less than perfect, both for rain and temperature. (Depending on when you visit, the shops at the ferry terminal and even the cabins at Memurubu may have some gear for a last-minute purchase- good in a pinch, but not worth relying on outright if you can buy gear ahead of time.)
Since it is unlikely that you can be certain of the weather in the park until you are in it (forecasts during our visit changed by the minute, really), we have to advocate ensuring you have all this gear at the ready to go- you may not know if you need it until the very last minute.
Overall, despite the difficulties, the Besseggen hike is one of the most rewarding hikes we have ever done, and we can certainly see why it is up in the ranks of the best hikes in Norway. It was stunning, challenging, and a ton of fun despite the rain. That said, I really am not sure I would do this one again without sunny skies- it was truly a beast!
The Besseggen Hike can be found in Jotunheimen National Park in Norway. The ferry terminal can be found at Gjendensheim and, as noted, should be booked in advance.
Book a Train Ticket in Europe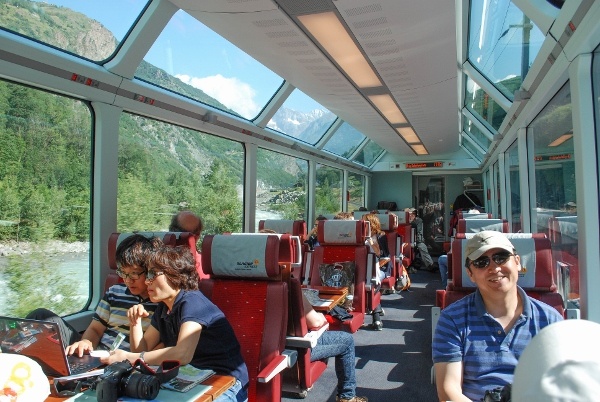 Want to learn more? Check out our Omio review!
Read More from Norway
Read More from Europe
About Jeremy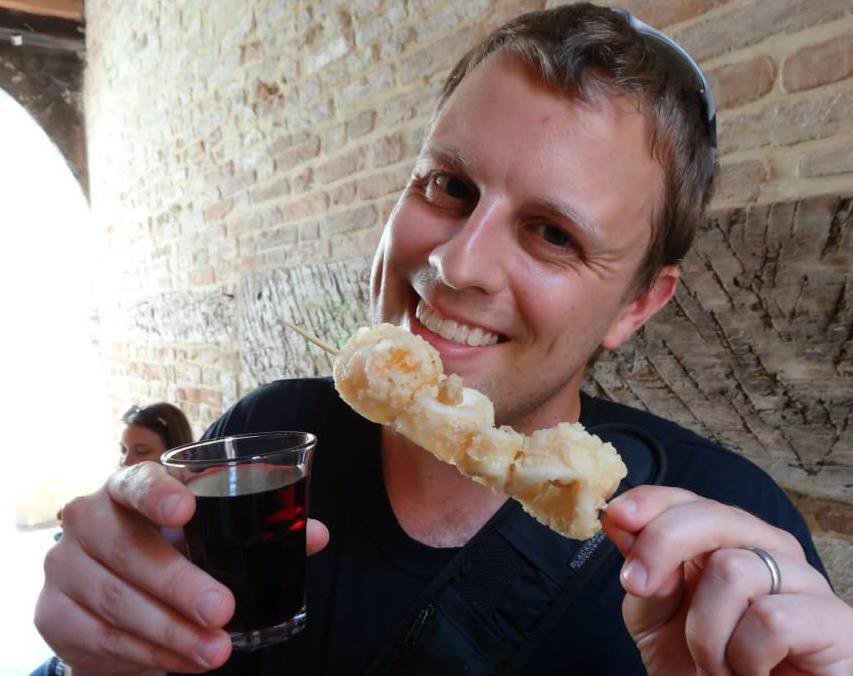 About the Author: Jeremy is a full-time travel writer based in Pittsburgh and primary author of this site. He has been to 70+ countries on five continents and seeks out new food, adventure activities, and off-the-beaten-path experiences wherever he travels.