Last Updated on January 25, 2023 by Jeremy
Disclaimers: Our site uses demographic data, email opt-ins, display advertising, and affiliate links. Please check out our Terms and Conditions for more information. Listed prices and attraction details may have changed since our visit and initial publication.
If there was one thing about exploring Rapa Nui that surprised us the most, it would be that there was an incredible range of accommodation options available for visitors.
For an island so remote, we thought we'd be paying an arm and a leg to stay there, and as it turns out there are options available for everyone- from the most frugal budget traveler to those wanting all the bells and whistles (except for good internet- that one is impossible on the island, unfortunately).
As this information is often lacking in most reviews of visits to the island, and may be the deciding factor on whether or not you visit (you should), we wanted to publish this guide to Easter Island hotels so you know just what you are looking at when planning a visit to this incredible spot in the middle of nowhere.
Camping and Shared Rooms – Camping Mihinoa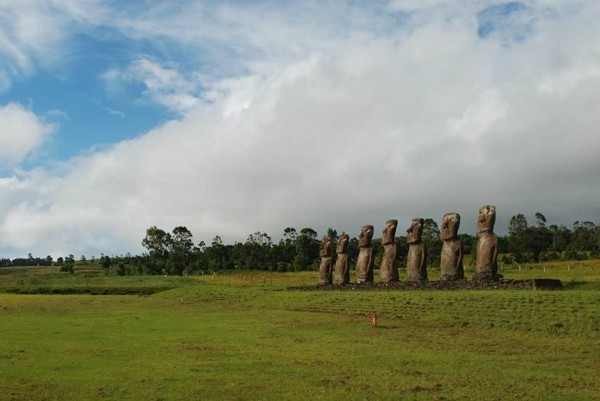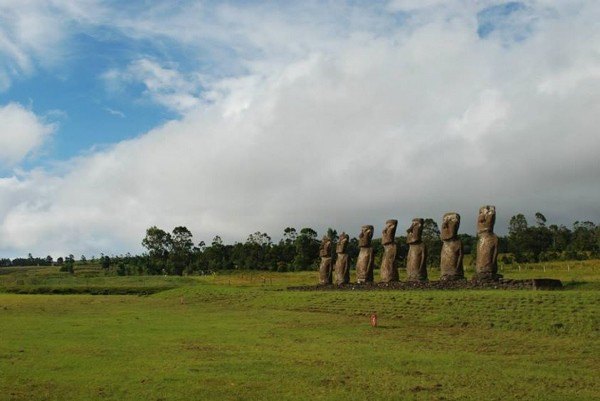 When it comes to the absolute cheapest option you can find on Easter Island, the limited campsites are what you'll want to consider. One of the nicest campsites on Easter Island is Camping Mihinoa, located roughly one mile from Hanga Roa.
We had friends who stayed at this campsite and visited it multiple times during our stay.  The facilities are basic, but the grounds are large, tents can be mostly spread out, it is overlooking the ocean, and has just about everything you'd need if you are a fan of the camping atmosphere.  Rates begin at around $13 US per person per night at the time of publishing this guide for camping with tent provided.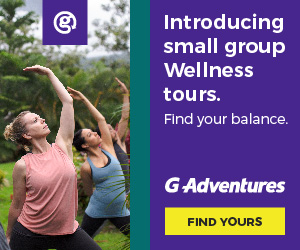 Camping Mihinoa has limited dorm and private rooms as well, with dorms beginning at $18 US per night and private rooms beginning at $45 US per night (although in our many months of looking, we've never seen them available as they appear to book up quite far in advance).
Alternative option: Camping y Hostal Tipanie Moana offers tents for approximately $14 US and dorm rooms for $20 US per night.   This camp site appears to be slightly further out from Hanga Roa, but in the grand scheme of things none of the accommodation options on the island are really that far.
Budget Private Rooms – Hare o Ahani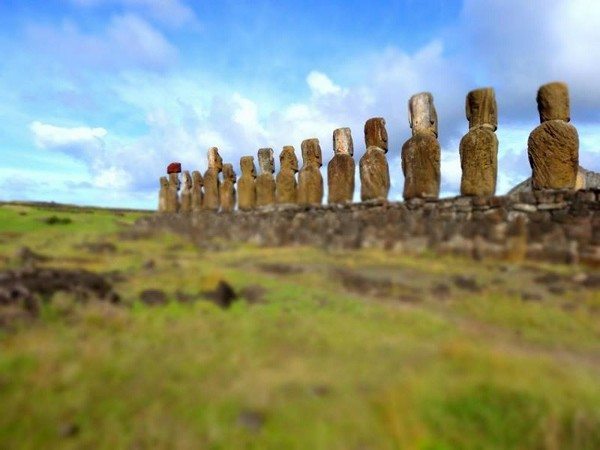 For those who are looking for private accommodations, but are willing to sacrifice a bit of a walk into town (15 minutes+) in exchange for cost savings, many private rooms are available on the island.
One such accommodation with great reviews is Hare o Ahani, which features private rooms with a private bathroom and few amenities.  A private room here can be as low as $60 US per night if sale prices are available.
Alternative options:  Many other budget accommodations exist on the outskirts of Hanga Roa with similar basic facilities and special prices as low as $60 US per night and more common prices being at approximately $80 for two.  Other such rooms to consider include Hotel Atavai.  For those coming in a large group, Hotel Cabanas Moana Nui offers private bungalows for up to six with bunk beds for just over $100 US per night per group.
Mid-Range Easter Island Hotels – Hotel Tea Nui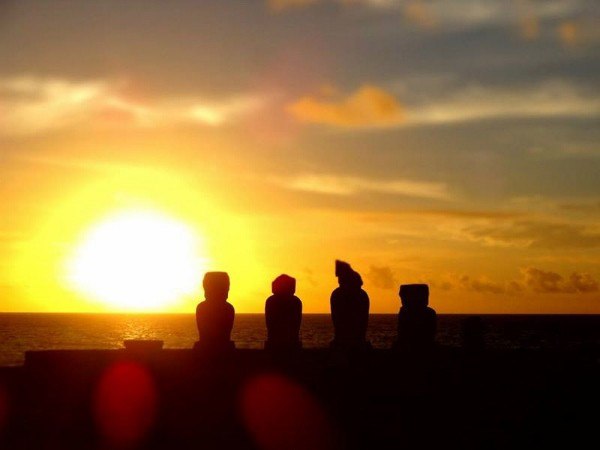 If you are willing to pay a bit more during your stay, many hotels closer to Hanga Roa offer a reduced walk (on the order of 5 to 10 minutes) and include upgraded amenities, free breakfast, and other features you'd expect from a mid-range hotel.
During our stay on Easter Island we booked at Hotel Tea Nui, located just under 10 minutes walking from Hanga Roa (near Camping Mihinoa mentioned above).  We really enjoyed our stay at this hotel as the number of rooms were limited and it was fairly quiet at all hours. Prices here begin at approximately $115 US per night.
Alternative options:  In the roughly $100 US per night price range you should have no problem finding rooms near the center of town with average amenities and air conditioning.  Cabanas Tuava fits this bill nicely, as does Hotel Taura'a (although is slightly more expensive at approximately $150 US per night).
Premium Easter Island Hotels – La Perouse Rapa Nui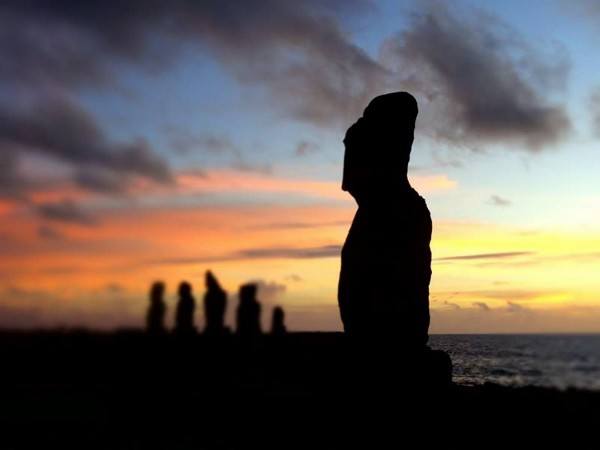 If money is no option for you, and you're looking to stay at the very best, a few rooms on Easter Island exist for you.  Prices at these rooms skyrocket from the next closest category, and rates often begin at $300 US per night or more.
At La Perouse Rapa Nui, this will buy you private suites, top notch amenities, and a concierge and ticket desk to help you plan whatever you need during your stay on the island.
Alternative options: For those looking for all of the amenities, views of moai, and are visiting in large groups for villa rentals, Heva Eco Lodge offers private villas for as low as $70 per person per night (or $500 per night per villa).
Okay, so maybe we can't all afford to rent out a multi-room villa with rooms of the moai, but hopefully this guide proves to you that visiting Easter Island can be possible no matter your budget. Book a good one, check out our tips for driving in Easter Island and get ready for a wonderful trip! So all we have to ask now is simply this: when are you visiting?
Looking for more articles from Easter Island? Check out our article How to Visit Easter Island Without Spending a Lot Of Money for more of our favorite tips!
About Jeremy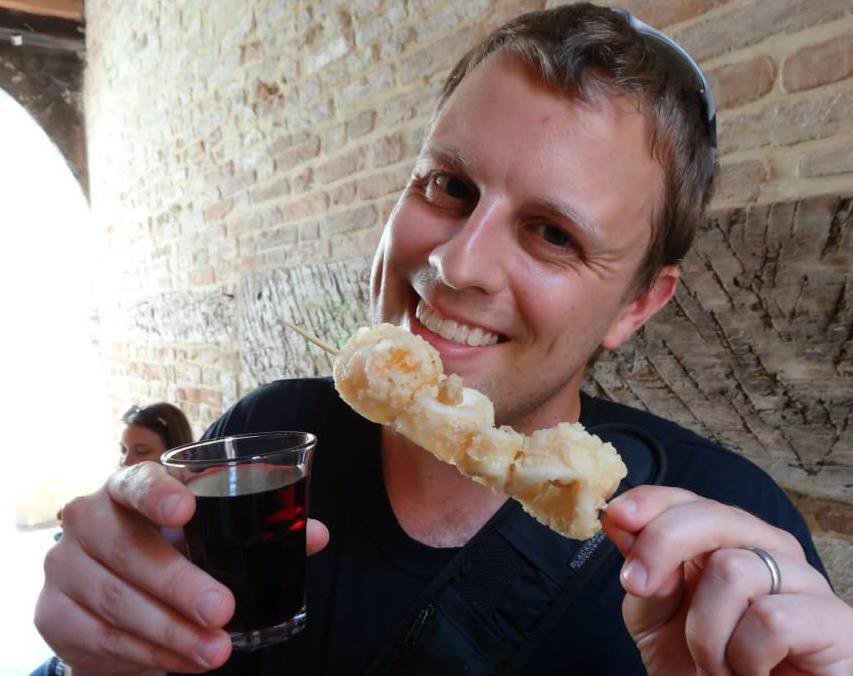 About the Author: Jeremy is a full-time travel writer based in Pittsburgh and primary author of this site. He has been to 70+ countries on five continents and seeks out new food, adventure activities, and off-the-beaten-path experiences wherever he travels.