Last Updated on August 25, 2022 by Jeremy
Disclaimers: Our site uses demographic data, email opt-ins, display advertising, and affiliate links. Please check out our Terms and Conditions for more information. Listed prices and attraction details may have changed since our visit and initial publication.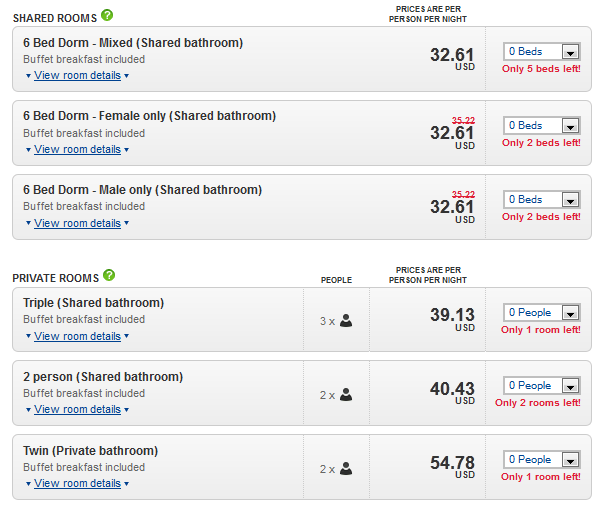 If there is one thing I do not like to do when going on a long-term trip, it is making reservations more than a week in advance.  The freedom of being able to travel for months on end is something that allows us to be completely flexible with our itinerary, extending or decreasing stays in an given city at our discretion.
When going on our next 14-18 month trip, we were overjoyed with the fact that we would not have to plan very much in advance and could roam on our idealized itinerary.   Then we added Europe into the mix.  In the summer.  After counting the number of days we were hoping to spend on the continent, we realized that we were getting dangerously close to the 90 day visa limit for the Schengen Area while also having to combat the hoards of travelers during peak season.  Just like that our hopes for a reservation free long-term trip came crashing down.   To lock in the good deals in peak season, and to force us to fit within the 90 day Schengen visa limit, our bookings began and thousands of dollars were spent.
The logic of booking in advance during peak season is obvious. But the need to craft our itinerary to fit within the limits of a free Schengen visa may not be as apparent.
What is the Schengen Area?
The Schengen Area is a region of the European Union whose countries came together and agreed on a treaty covering the topics of internal and external border control (amongst others).  To put it simply, European Union countries who enter the Schengen Area agree to open their borders with neighboring countries and only provide checks for entries and exits outside of the area as a whole.
While the full text of the Schengen Agreement is quite interesting, what is critical to most travelers is one small piece of information.  If you reside in a country that has a visa-free agreement with countries in the Schengen Area, but do not carry a passport from one of those countries, you are limited to a 90 day stay in any half-year period.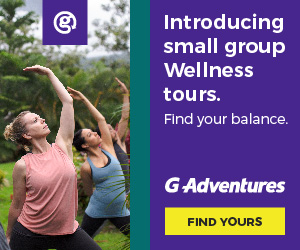 For long-term travelers such as ourselves, 90 days in the Schengen Area is hardly any time at all.  With the annual expansion of the European Union, an outsider's ability to explore Europe becomes more and more limited.  It is because of this reason that we had to craft our European itinerary ever so carefully to avoid crossing over this particularly nasty milestone.
How Close to 90 Are We?
As our itinerary is particularly open to changes on the fly, we could easily decide to stay an extra few days in any country in the Schengen Area.  The problem that we realized soon after planning our itinerary was that the number of days we wanted to spend in these countries totaled well over 90 no matter how we looked at it.  In our first itinerary post we mentioned that our logic for booking the first two months in advance was to get us in and out of the expensive Western European countries to lock us out of the urge to stay longer.  This is true; however, we were also keeping Schengen limitations in mind to keep our total number of days in check.
But what countries are we hoping to visit that are in the Schengen Area?  The following is a breakdown of each destination we are looking to visit and the rough number of days we hope to spend in each:
France: 15
Switzerland: 12
Austria: 5, 4, and 2 respectively
Italy: 17
Greece: 13
Hungary: 6
Germany: 3
Slovenia: 6
Total: 83
83 days!
That is one week between us and a very devastating black list in the European Union.  But while 7 days sounds like a lot of time for flexibility, it is not much time if we decide to stay an extra day or two in any given city.  It is because of this reason that our first 60 days are booked entirely before leaving to minimize this desire to stick around longer.
To put it simply: we want to roam, but not that much.
It is also worth pointing out that both Romania and Croatia are set to join the Schengen Area any time between now and 2015.  While it does not sound like either will be admitted into the region before we get there, the fact that we are hoping to spend another 18 days in those two countries at a minimum is something that I have lost a bit of sleep over in the last few months (albeit less now that it doesn't look like it'll happen until 2014).   Romania entering, for example, would put us up at an even 90 and give us absolutely no flexibility on anything we want to see.  Not quite the structure one desires when thinking of traveling long-term now is it?
Would We Really Get Caught?
We could dissect the Schengen Area rules for hours and never get anywhere.  The focal point of the issue is not how limited a traveler is but whether or not someone over staying their entry into the Schengen Area would actually get caught.
At the border it is customary for the agent to look through your passport to find your entry stamp.  If you are looking at spending the entirety of your stay in the Schengen Area in a continuous 90 days, your overstay would be pretty obvious.   But for a set of travelers like us, who are bouncing all over the planet over the first six months of our adventure, it becomes a bit trickier to follow.
As we mentioned above, the first 60 or so days of our itinerary are in the Schengen Area and have been fully booked at the time of this posting.  But the next thirty to forty or so are outside of not only the Schengen Area, but one country is out of Europe as well. Over a month later we're anticipating returning to Europe, with the remaining 30 days being spent inside the Schengen Area.  For a border control agent looking to catch us, they'd have to get through a wall of a few extra stamps to do the math.  Even so, it is something we are leery on risking.
Stories have been told of being black listed in the European Union from future re-entries and is something we do not want, especially if we ever want to try and get a work visa there in the future.  But for every one bad story, several dozen exist where travelers have over stayed or left and returned without issue.  In fact, it is almost common philosophy that the Schengen Area acts as a 90 visa upon entry, with the 6 month validity period being a bit of an afterthought.
But with the progression of technology and the ease of a simple name and passport search, is it something you'd want to risk as a planned feature of your itinerary?  A sympathetic border agent is far more likely to forgive a traveler who overstayed their visa by one day as a mistake than someone who actively planned to stay weeks longer than they are legally allowed.  For us, we can't even think of entertaining the option, and 90 days out of the 180 day period is what we must follow.
It is a funny coincidence that we will have exceeded our 180 day waiting period before heading over to South America.  Or for our Mystery Destination, perhaps it was planned from the start?  You'll just have to wait and find out!
Book a Train Ticket in Europe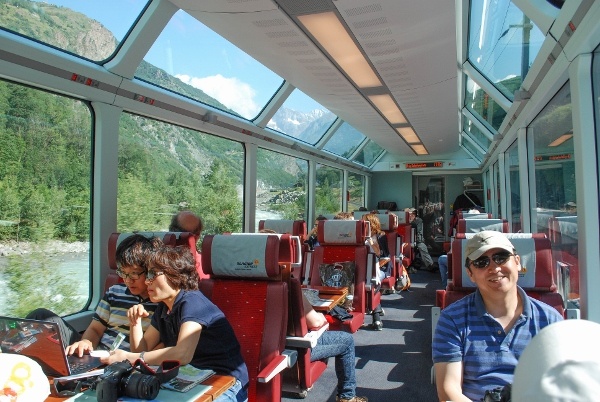 Want to learn more? Check out our Omio review!
About Jeremy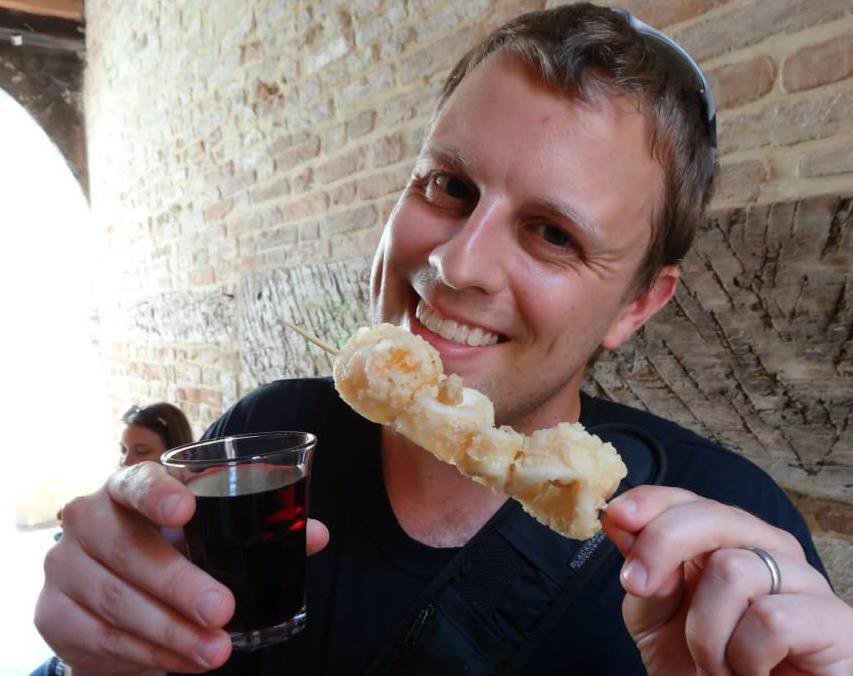 About the Author: Jeremy is a full-time travel writer based in Pittsburgh and primary author of this site. He has been to 70+ countries on five continents and seeks out new food, adventure activities, and off-the-beaten-path experiences wherever he travels.