Last Updated on August 14, 2022 by Jeremy
Disclaimers: Our site uses demographic data, email opt-ins, display advertising, and affiliate links. Please check out our Terms and Conditions for more information. Listed prices and attraction details may have changed since our visit and initial publication.
The Do and Don't list is something that I have always enjoyed watching on travel specials and am throwing my hand into the style with this new feature! 
While some of these features are often in the style of "you must do this" and "you might as well miss that," this version will be formatted in a different way and in no way tell you not to do something major, as my misfortune might be someone else's highlight.
Instead, the "Do" will feature a specific place or thing to do in the destination that is a great site and/or experience, and the "Don't" will spotlight what to keep in mind during that activity that is not well known and publicized when planning the trip.
For all posts in this feature, check out the Do and Dont link in the category list on the side bar in the future for countries, cities, and regions!  Now, onward for what to do (and what not to do) when you visit Egypt!
Do – Visit Egypt's Luxor Temple at Night
Don't – Forget to Bring Your Tripod (Extra Charge)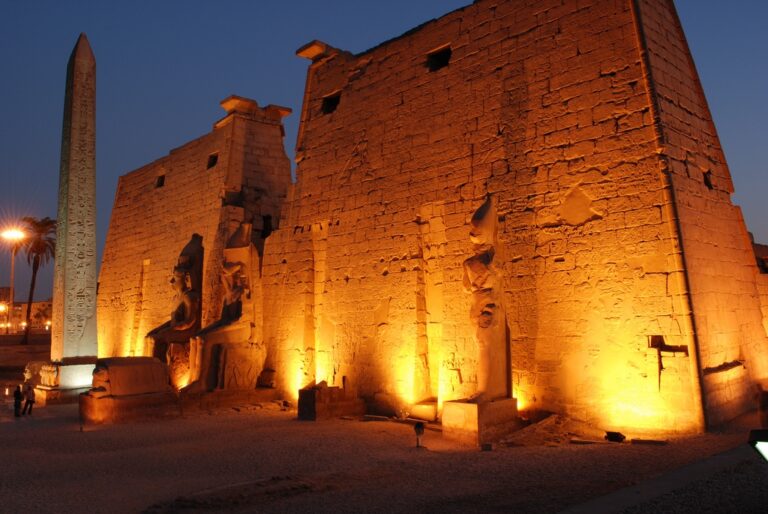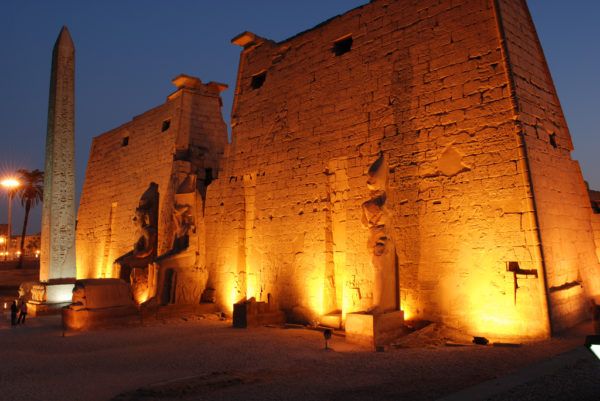 Out of all the temples in Egypt, Luxor Temple is not the biggest, flashiest, or most interesting structurally.
In fact, a lot of people in my group passed up on visiting after a long day of walking around the impressively large Karnak Temple just down the road. 
But Luxor Temple is a great stop as it is literally right next to the main strip of hotels, and is open at night without having to pay for an obnoxiously overpriced fee for a lame sound and light show. You can actually walk through the temple at your leisure while being surrounded by the beautifully lit up columns and hieroglyphs.
Something about viewing the temple in a new light (literally) makes the experience much more enjoyable and stand out over the standard temple during the day. 
With being there at night, to get the best photograph, a tripod is a necessity and is charged an extra 25 Egyptian Pounds to bring it in (~$4.50 USD).
Sure, this is half the regular admission price (or the same price as student admission – see the 3rd do and don't in the series), but the pictures I got there with my tripod were some of the best from the entire trip, and are my personal favorites.
Do – Take the 4am Convoy to Abu Simbel
Don't – Freak Out About the AK-47 Carrying Guard in the Van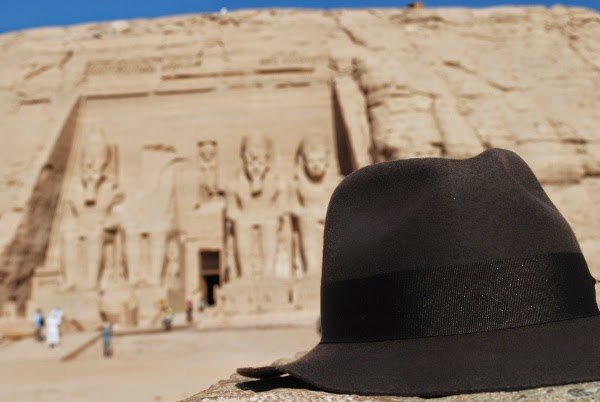 Often described as the most magnificent temple in Egypt, Abu Simbel most definitely lived up to the hype (click the previous link to read more). 
Typically a staple in most all inclusive holidays to Egypt, the one little problem with Abu Simbel is that it's in the middle of nowhere. To be precise, it's about 20 miles North of the Sudanese border, and quite far from the nearest Egyptian city of Aswan. 
In order to get there, you have to take one of two daily convoys that take 4 hours in each direction just to have around 2 hours at the site. 
This is enough to make many people doubt the waste of a big chunk of a day and cash, but it is most certainly worth it.
Leaving on the early convoy, which departs in the 4am hour, is the best option for getting back in time to salvage part of the day in Aswan.
Sure, you have to get up at 2:45am, a few hours after going to bed, but the ability to sleep on the drive going and coming back is magically simple.
While it might not be present on every vehicle in the convoy, there is a high probability that your van will include an armed guard carrying a loaded AK-47. 
This may sound scary now, but the added security does show that the Egyptian government cares about safety as a high priority.  Don't worry if you aren't a lucky one with an accompanying guard- there is a machine gun on the top of most all major railway terminals to gawk at as well!
Do – Visit Egypt's Touristy Sites
Don't – Forget a Student ID and Correct Change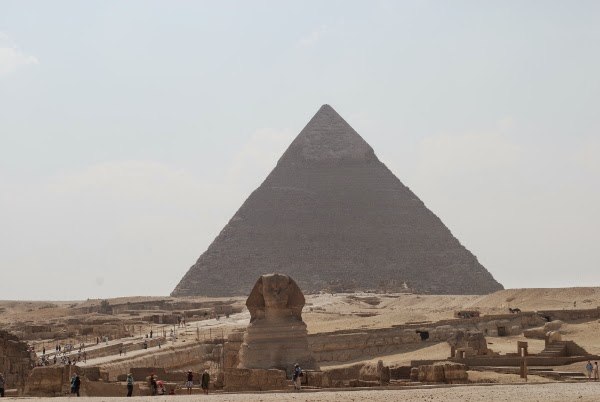 There isn't a tourist site in Egypt that I visited that I was distinctly disappointed with. Ok, maybe the bazaar in Cairo because I got overheated and had to leave, but that is a different story. 
With that, I highly encourage going to EVERY tourist site in the country and risk getting burnt out on temples in the process. It is better to be burnt out on seeing them all than missing one and not knowing what if.
With that being said, it can get expensive.  Many of the entry fees vary with popularity and can be up to 50 Egyptian Pounds or more (~$9 USD). 
Some of the specialized sites, such as King Tuts Tomb in the Valley of the Kings and the Mummy Room in the Egyptian Museum charge up to 100 Pounds for an entry that lasts under 10 minutes.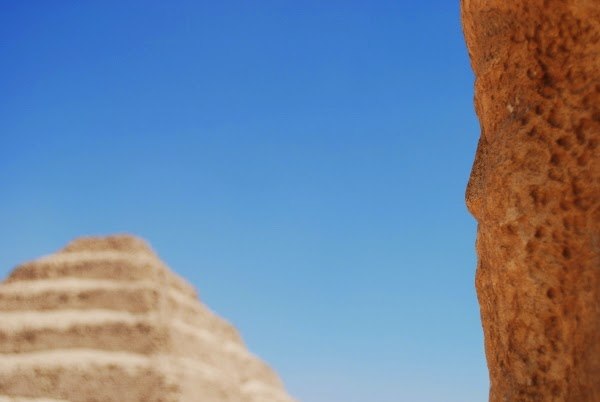 To make it cheaper, if you have a student ID, bring it! Almost every government sponsored tourist site has a 50% discount for students and is a great money saver if you try and hit them all. 
Not all tourist sites will accept your ID, it just depends on the person who is working I'm afraid, especially if you do not have an expiration date on it, so this technique only worked about 80% of the time for me, but it still saved quite a bit of change.
Speaking on that note, some of the workers are corrupt, and will not give change back for large bills (I'm looking at you Karnak Temple). You're stuck because you want to get in and came far to go see it, and they're unwilling to budge even though they have tons of small bills behind the counter.
If you're stuck in this situation and with a group, offer to buy for everyone in exchange for payment later, otherwise you'll be out 20 pounds and pissed off over a few dollars.
Do – Climb Mount Sinai for Sunset
Don't – Forget a Flashlight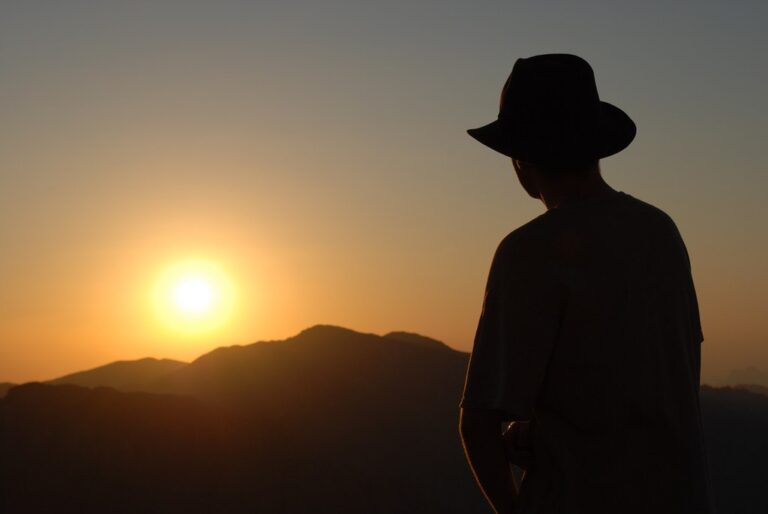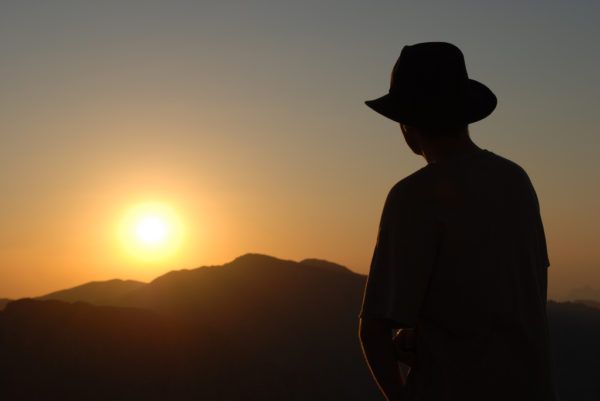 Mount Sinai is an iconic place for many religions, as well as a beautiful mountain in an isolated desert.  Getting to the top, however, is not for the faint of heart. There are two pathways available, with the more adventurous being the 3700 steps of repentance.
The name is true to the endeavor that you will do if you choose the route. It is hard, hot, and desolate. To think a few monks laid out each and every stone step for the devout is just, intense. 
The easier, and longer path, is a long out and back flat incline to almost the top.  Either way, you have to do about 750 steps, but camels are available to get you there in style if need be. 
The view from the top is worth it of course, as mountain ranges in the desert have a completely different dynamic than those in greener or icier climates.
The downside to the sunset hike, the descent is in complete and utter darkness.  The true isolation of the mountain comes into play when you look up and see the Milky Way Galaxy, and an occasional shooting star (we were at the end of the Perseid Meteor Shower when we did it).
From this, every few steps are uneven and can cause the potential for a nasty fall and a sprained ankle, so a flashlight is needed. Not thinking before I left, I did not have one, and only a few people in the group had their own, low powered light. 
Luckily my camera has an LED light on it that rivals most bright stars and I exhausted my battery almost completely in the hour and a half hike down with keeping it on constantly.
Do – Eat Massive Quantities of Street Food
Don't – Buy a Soda at McDonald's for the Same Price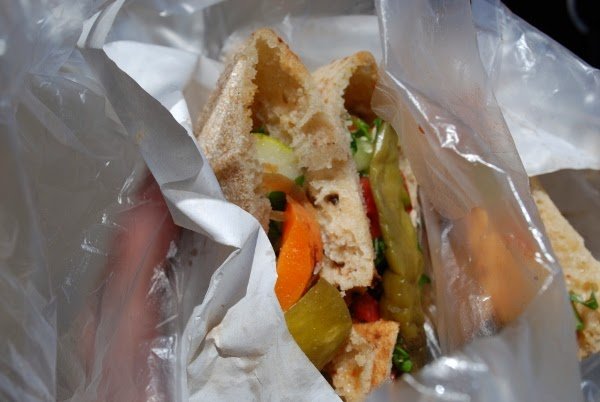 This fact is true in any country.  Street food is cheap, very cheap, and Egypt is no different.  On average, a meal in a tourist restaurant will run about 40-50 pounds (~$8-10 USD), while a meal without drinks on the street will be under 10 pounds. 
My favorite spot is a falafel cart in Luxor across from the temple near the three-story McDonald's overlooking the complex (tacky, I know).
There are two, but one has a crowd almost consistently for obvious reasons. Four large pitas stuffed with falafel and moussaka was a few dollars. 
We took them over to the McDonald's to sit down and eat, and bought drinks so we would not get kicked out, but were thoroughly depressed in the process. The cost of a large fountain drink was more expensive than the four large pita sandwiches I bought from the vendor down the road. 
It was only a few dollars, but the disparity is unsettling.
Hopefully these tips will help you out on your Egypt travel experience!
So many attractions in Egypt are best seen from a day trip. So check out options on Viator to book your trip today!
About Jeremy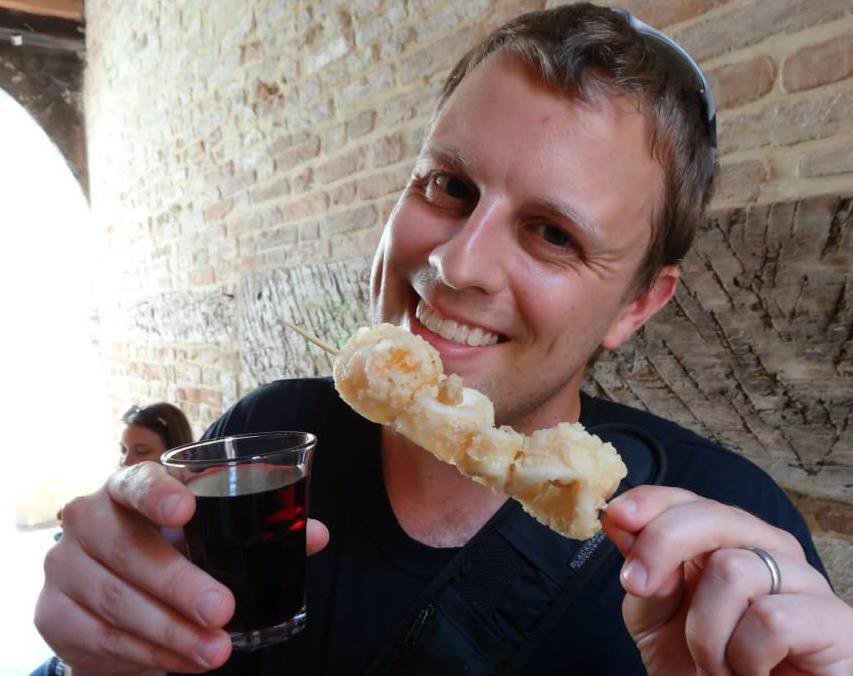 About the Author: Jeremy is a full-time travel writer based in Pittsburgh and primary author of this site. He has been to 70+ countries on five continents and seeks out new food, adventure activities, and off-the-beaten-path experiences wherever he travels.