Last Updated on by Kendrick
Disclaimers: Living the Dream uses demographic data, email opt-ins, display advertising, and affiliate links to operate this site. Please review our Terms and Conditions for more information. Listed prices and attraction details may have changed since our visit and initial publication.
One of my favorite experiences during my one year trip is teaching English to adults in Poznan, Poland.
It all started when I came across a volunteer work listing in workaway looking for native English speakers to come to Poland and teach English to adult Polish students.
Perks of Workaway Europe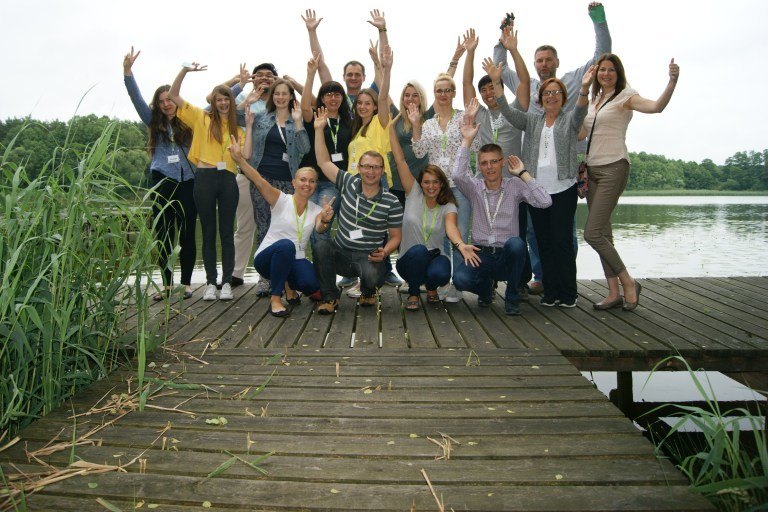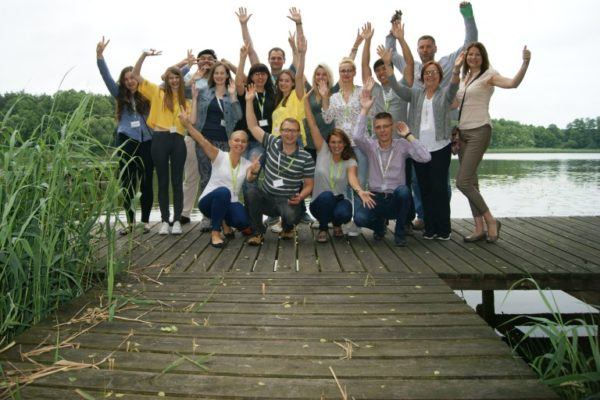 Some of the perks of volunteering include:
• Free gym access
• Four free nights in a hotel in Kwiejce, Poland
• Three meals a day: breakfast, lunch, and dinner
• Transport from Poznan to Kwiejce and back
• Make friends with Polish locals
• Make friends with fellow Workaway volunteers
I decided to apply right away and was accepted by the program coordinator.
Upon arriving in Poznan, we were also treated to a free dinner by the coordinator as she got everyone together and introduced the volunteers to one another. The dinner consisted of pizza and alcoholic beverages so everyone was happy.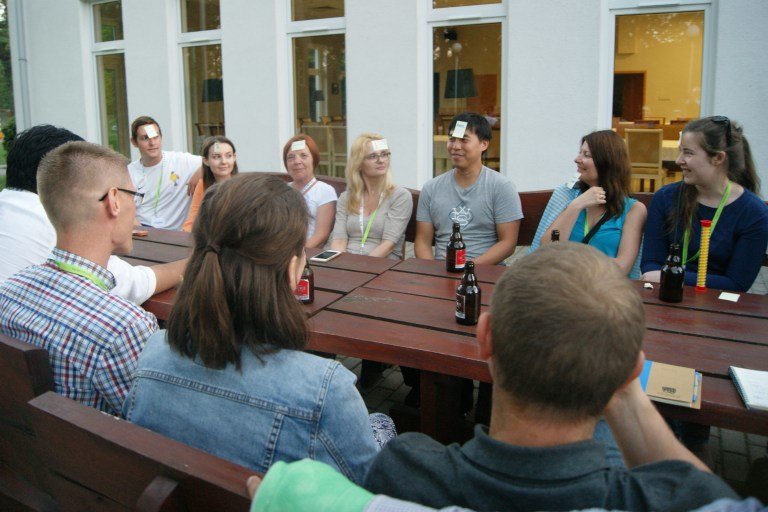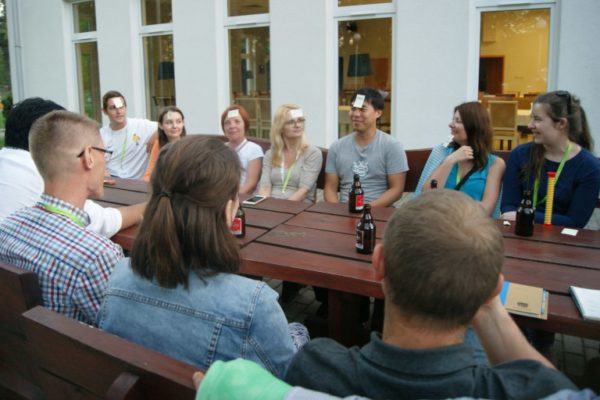 The next day, we gathered together on a huge van that took the volunteers and Polish students to the camp site.
As soon as we arrived, we get settled in our rooms and were given our week's itinerary which looks like this:
8:30-9:00am: Breakfast
9:00-10:00am: English speaking warmup game with Polish students
10:00-11:00am: Group English game activity
11:00-12:00pm: 1-on-1 coaching with a new Polish partner
12:00-1:00pm: 1-on-1 coaching with a new Polish partner
1:00-2:00pm: 1-on-1 coaching with a new Polish partner
2:00-3:00pm: Lunch
3:00-4:00pm: Free time
4:00-5:00pm: Group game activity
5:00-6:00pm: 1-on-1 coaching with a new Polish partner
6:00-7:00pm: 1-on-1 coaching with a new Polish partner
7:00-8:00pm: 1-on-1 coaching with a new Polish partner
8:00-9:00pm: Dinner
9:00-10:00pm: Game time and socializing with Polish students
The one-on-one coaching sessions involved going over realistic scenarios where English would need to be used. Some of these scenarios include learning how to rent a car in a English speaking country, or even having conversations with English speaking foreigners.
The volunteer work did come with one negative aspect which is the very little free time we get. The social time between 9-10pm tends to drag on and you can tell that both the Polish students and volunteers did not want to play games anymore and wanted to relax, rest and get some free time.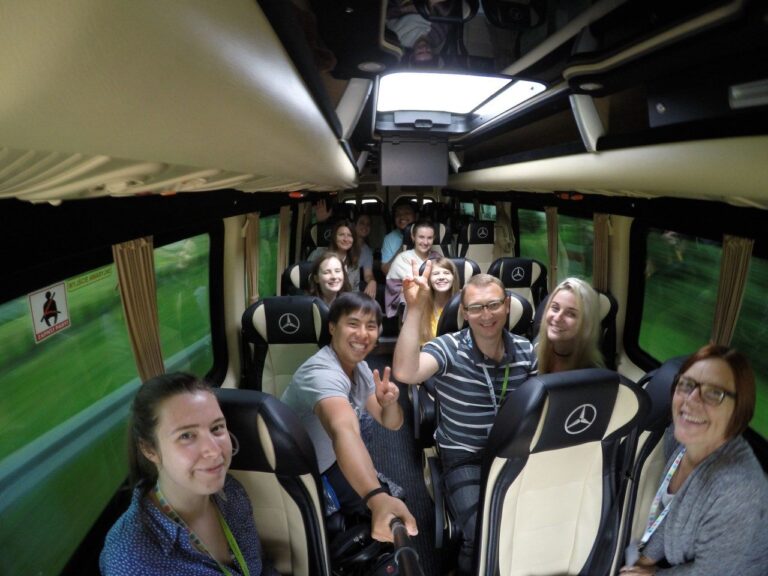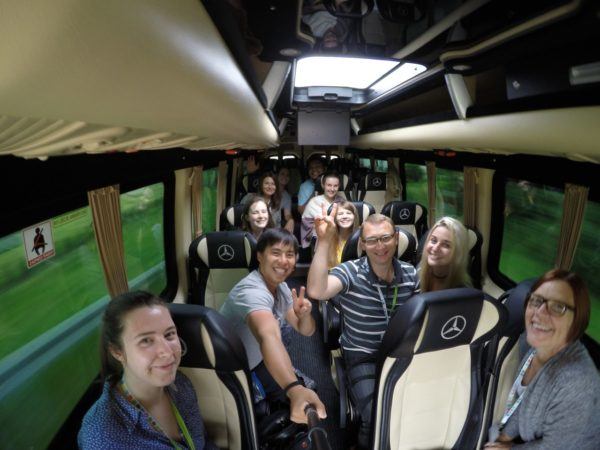 Luckily my experience with teaching was more positive than negative. I was so impressed at the amount of confidence the program gave the students, in mastering the English language. Some who started off hesitant and afraid, became more open to speaking English by the end of the program.
Many of the volunteers and Polish students became friends as well. As a matter of fact, myself and another volunteer ended up couch surfing at one of the Polish adult's home and he also showed us around the city of Wroclaw on that same week. We also befriended another Polish student who took us around the city of Wroclaw and introduced us to specialty drinks available in the city.
Overall, I had an amazing experience and those looking to get a more "local" experience during their travels should look into teaching English in several European countries.
Traveling Europe soon? Grab a Eurail pass or book your individual train tickets on Omio. Or, if you are looking to rent a car, check out Auto Europe. We use these services almost exclusively when exploring the continent!
Looking for more booking options? Check out the following services we use!
Book a Train Ticket in Europe with Omio!
Traveling around Europe by train? Book your ticket with Omio to get your trip locked in today!

Omio is one of the leading train booking services out there and can get your tickets booked fast, cheap, and get you out exploring right away!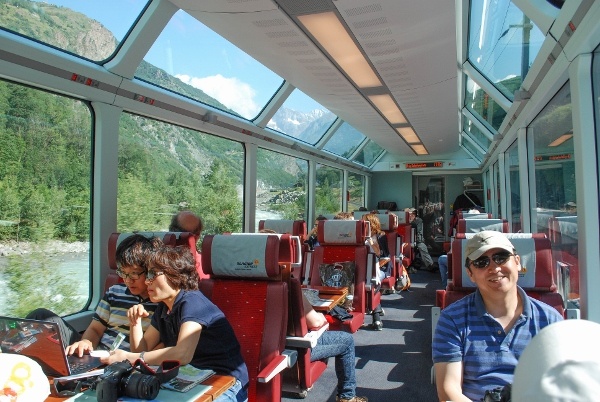 Click here to read more!