Last Updated on August 26, 2019 by Kendrick
Disclaimers: We were hosted for this experience. Our site uses demographic data, email opt-ins, display advertising, and affiliate links. Please check out our Terms and Conditions for more information. Listed prices and attraction details may have changed since our visit and initial publication.
This April, Karen and I joined a 7 day multisport tour in Ecuador. On day 5 of our 7 day multisport adventure tour, we were scheduled to paddle the wild waves of the Jatunyacu River- a river that intersects with the mighty Amazon.
As a non-swimmer, and someone who is terrified of water, Karen has been dreading this day and was determined she was going to opt out. I was worried as well, because I have never gone white water rafting before, and wasn't sure what to expect if I get thrown off the boat by accident. But, in never being one to say no, I jumped on to the experience.
Starting Out with a Safety Brief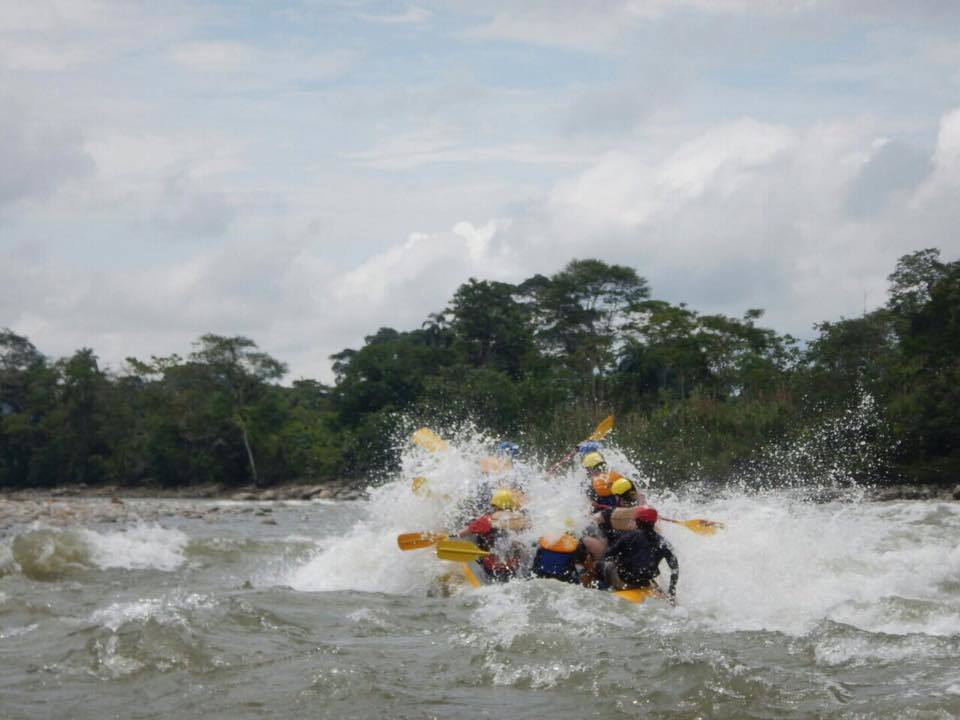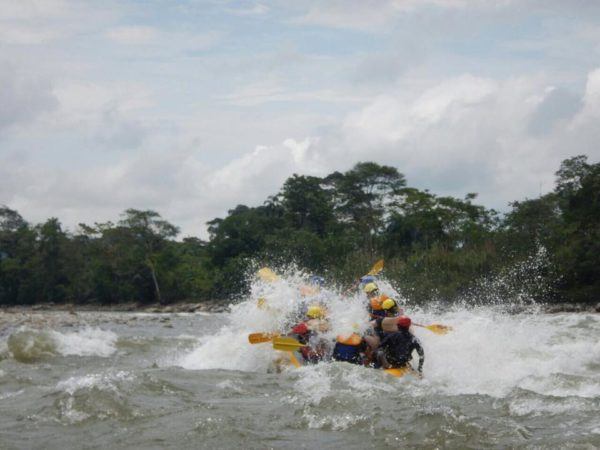 The moment we left the bus, we were given a detailed safety briefing by our rafting guide, Alex. From fitting us with the appropriate helmets and life vests, to the safety protocols that we need to follow when we fall in the water, our guides really mean business when it comes to staying safe in the waters. It was also a huge relief to know a third guide in a kayak will be joining us to ensure our day is fun and safe.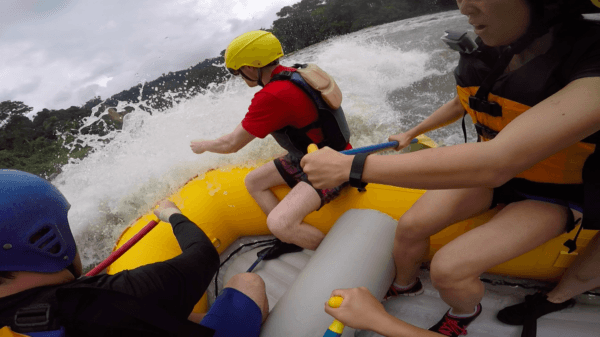 Once we reached a class 2 rapids part of the river, our guide suggested that we float in the water to get a feel of what the river felt like. Many of us happily jumped off the raft, even Karen, who has been terrified of water her entire life felt safe enough to jump off the raft.
Unfortunately she struggled to stay afloat and had to be rescued. Nonetheless, she faced her greatest fear!
Five Hours on the Jatunyacu
The rest of the afternoon was just a blur! We spent close to 5 hours paddling the waters of Jatunyacu. Even though we were on the raft suited for beginners, it wasn't boring at all! In fact, it was just the perfect amount of excitement. When the waters were calm, we got a chance to take pictures of the beautiful landscapes surrounding the river. Some of the helmets provided also came with a GoPro mount, allowing us to capture our action packed moments to bring home and show our family our Ecuador adventure.
But when the waves start rolling, we paddled like we mean it! If we came across interesting landmarks, such as a big rock, our rafting guide would set mini goals for our group. One of our tasks for the day is to maneuver our raft between two large rocks. It was terrifying, yet exciting because I was convinced we would crash and our raft would flip over. But under our guide's expert guidance, we miraculously passed the rocks without even grazing them, earning us a "paddles up" high five!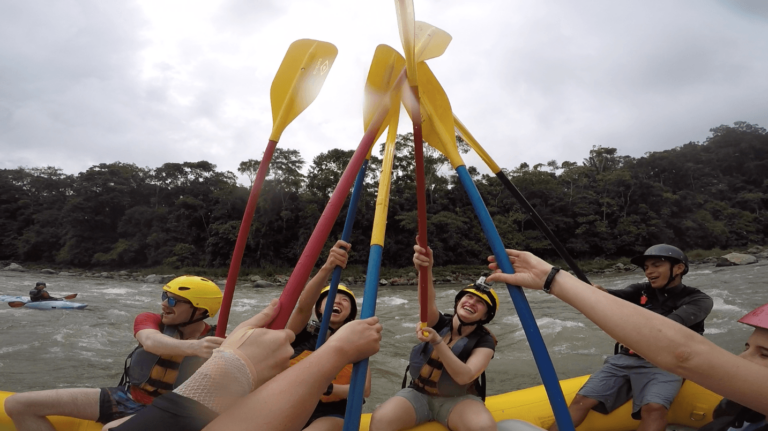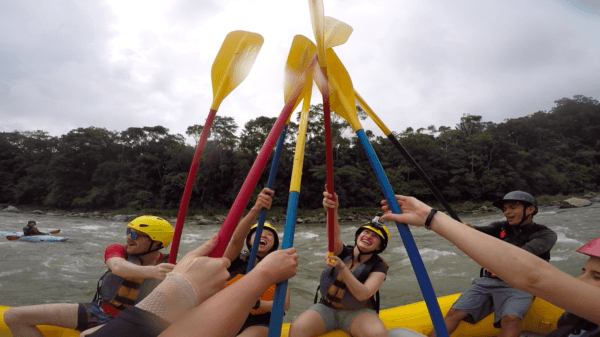 Our guides did an awesome job at keeping the atmosphere lively and exciting. Besides encouraging us to celebrate our small victories such as padding through a rough wave, a third guide whose job is ensure our safety, would occasionally sneak up on us on his kayak and splash us before paddling away quickly. Talk about fun!
After spending hours on the Jatunyacu River, it was time for us to wrap up our day with a change of dry clothes and a big lunch, all provided to us as part of our tour! Indulging on homemade burritos, and fresh fruit really hit the spot, especially after long day of fun under the sun.
We ended the day with a night's stay at Termas de Papallacta, an amazing hot springs hotel, which is just what we needed to relax our sore muscles.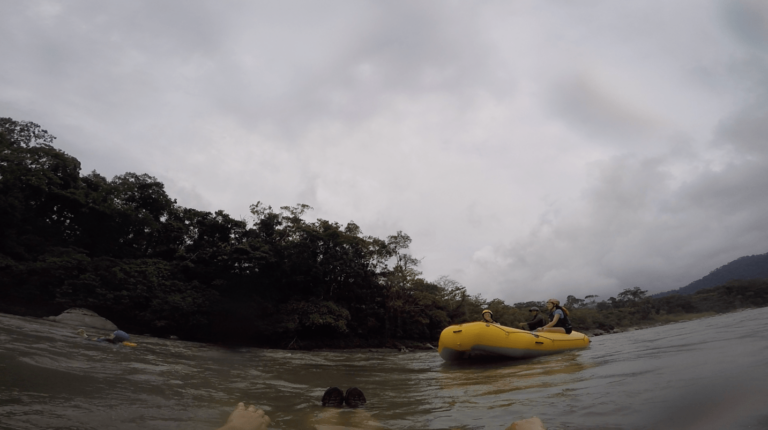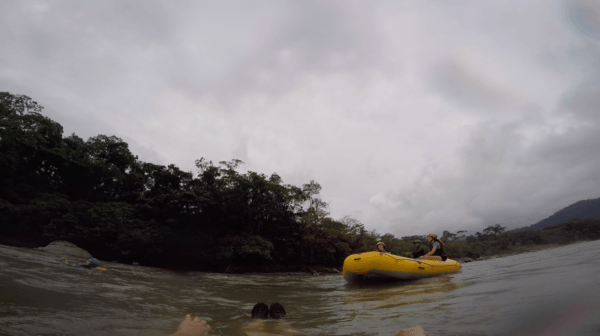 Whether you're a certified adrenaline junkie, or someone who is just looking for a little excitement, we highly recommend joining an adventure tour in Ecuador.
Because of their commitment to providing safe, yet fun activities, Karen and I were able to try something new without worrying we would end up killing ourselves! The beauty of Ecuador alone is enough to make us fall in love with the country, but our entertaining, professional and knowledgeable guides made our overall experience so much more enjoyable.
For more articles from Kendrick's travels in Ecuador, check out trekking in Ecuador or top 10 adventures in Ecuador.
About Kendrick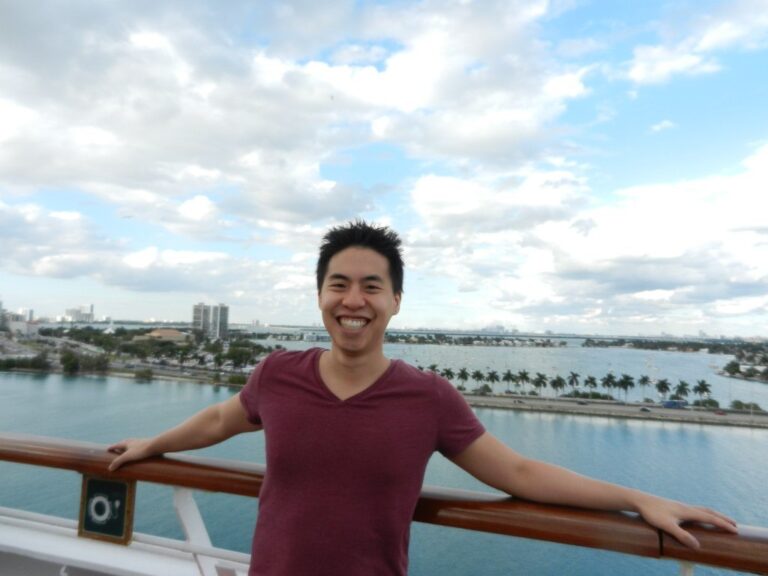 About the Author: Kendrick of Travel and Live Free was a contributing author to share stories from his trip around the world from 2016 to 2017. He now has the goal to visit every country in the world in the next few years.