Last Updated on by Angie
Disclaimers: This post contains sponsored, advertorial content. Living the Dream uses demographic data, email opt-ins, display advertising, and affiliate links to operate this site. Please review our Terms and Conditions. Listed prices may have changed since initial publication.
The Whistler area in British Columbia, Canada, is full of outdoor and adventure activities for every season.
With many vacation rentals in Canada, this region is perfect for a short weekend out or an extended vacation to get out and enjoy the beauty of nature with an adrenaline packed twist!
Looking for Things to Do in Whistler? Many Ski Styles to Choose From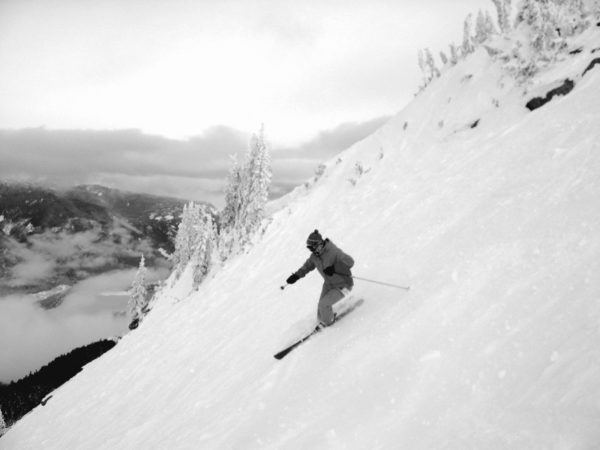 Whistler is perhaps most famous for its ski resort and for hosting events in the 2010 Vancouver Winter Olympics.
Naturally, the winter activities available here are top notch including skiing and snowboarding. But for intermediate and advanced skiiers, there are even more options like heli-skiing and snowcat skiing.
In these extreme sports, you'll be dropped off by helicopter or snowcat deep in the backcountry. Here the snow is deep and the skiing experience is unlike any other resort skiing you've done as there are no maintained runs.
Feeling Less Adventurous? Go for Snowshoeing or Cross Country Skiing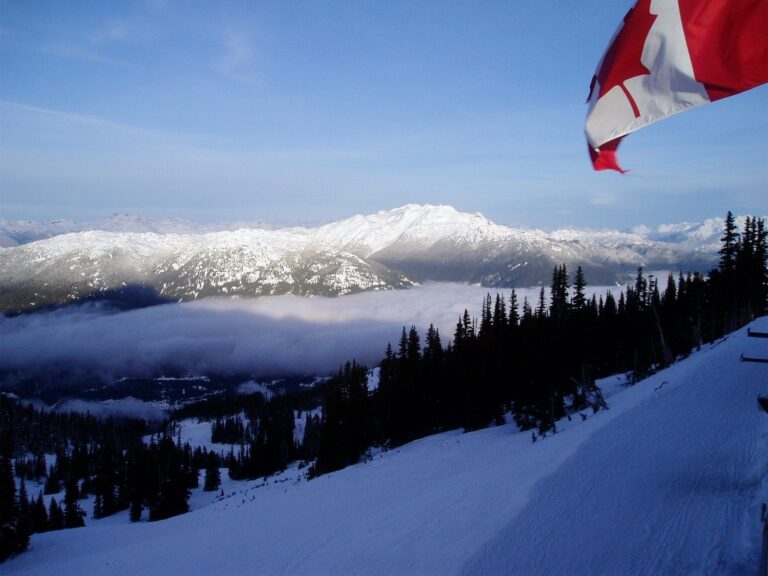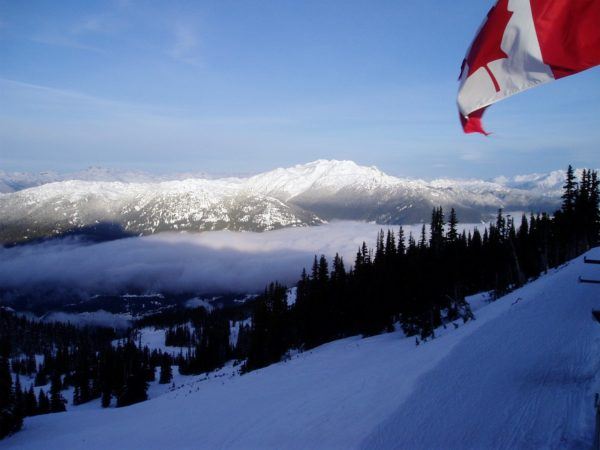 If you prefer a little less adrenaline in your winter snow sports, there are great areas for snowshoeing and cross country skiing like Lost Lake Park.
Here you can sneak a peak at Blackcomb Mountain and Whistler Mountain as you make your way through more than 30 kilometers of trails. Both activities can be done on your own or with a guide if you're new to the sports.
The Whistler area boasts several superlatives like the number one mountain bike park in the world, the longest zipline in the US and Canada, and the longest and highest ski lift gondola in the world.
In The Summer, Give Mountain Biking a Try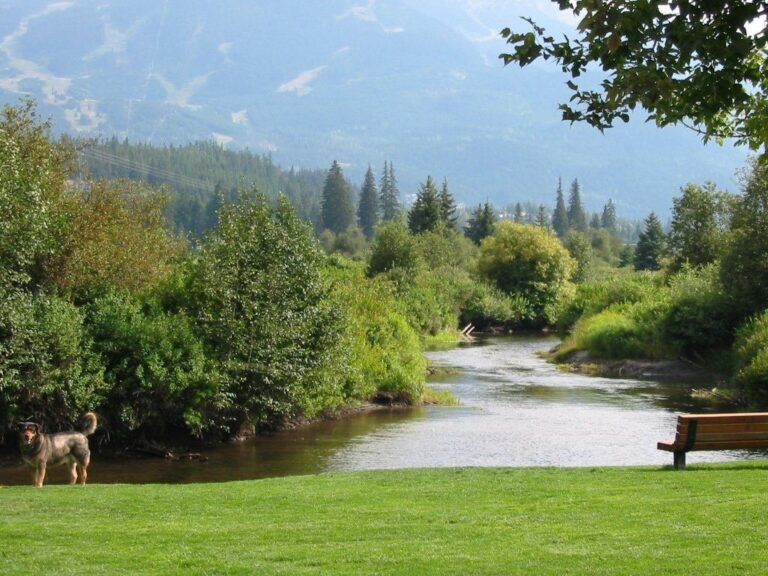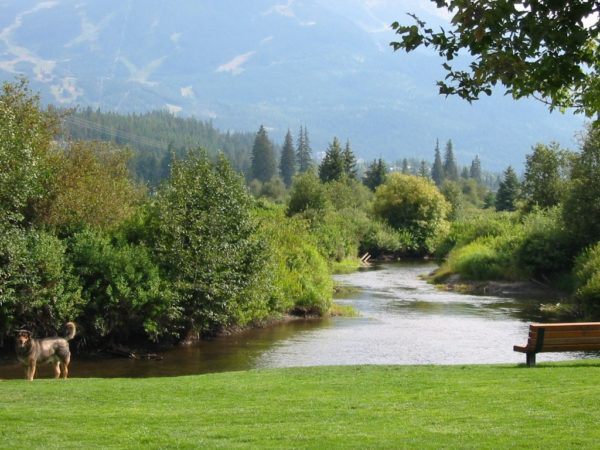 If you've never tried mountain biking before it might seem intimidating to attempt it at the best mountain bike park in the world, but the Whistler Mountain Bike Park has a wealth of resources available to beginners.
You can visit the Orientation Centre where guides will give you tips and direct you towards the right trails for beginners.
For a more thorough introduction you can take part in a clinic that includes a two-hour lesson where you'll learn how to position your body and control your bike on downhill runs.
Of course, for more experienced bikers, you can have free reign on the 80 kilometers of trails spanning four different zones. The trails are lift-serviced, enabling over 4900 vertical feet of trails.
Take a Gondola for a Long Day Hike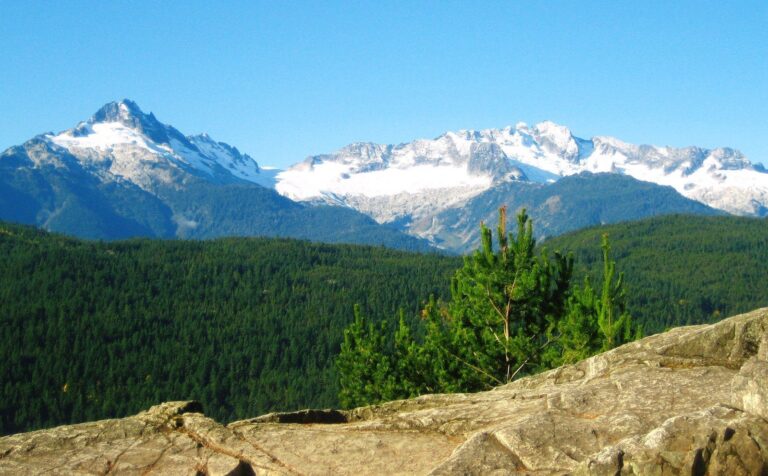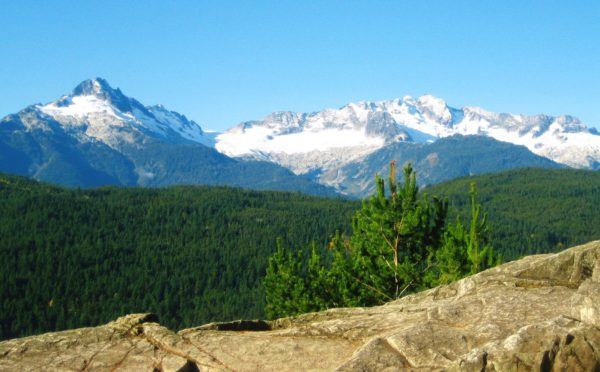 In the spring, summer, and fall, hikers will love the Whistler area and will be have tons of different hiking areas to choose from.
One option for hiking is to purchase a lift ticket for the Peak 2 Peak Gondola to reach over 50 kilometers of hiking trails. Whistler and Blackcomb mountains are connected by this lift that is the longest and highest in the world at more than three kilometers long and 400 meters high.
You can reach hikes of all lengths and difficulties from this lift, ranging from family oriented trails to trails that require multi-day treks.
Other hiking options include trails around picturesque glacial lake areas like Lost Lake, Rainbow Lake, and Wedgemount Lake. Lost Lake is particularly popular for summertime activities like boating and fishing, and it even boasts a dog beach.
For a more unique and quirky hike, check out the Train Wreck hike. This trail leads to a collection of derailed boxcars that have become a public space for colorful graffiti art. The setting is intriguing as it is in the middle of the forest and adjacent to the beautiful Cheakamus River.
Finish the Day with a Great Meal and Drink in Whistler
After skiing or hiking all day, you'll have no doubt worked up a thirst and an appetite. The Whistler area is home to the BC Ale Trail which includes three craft breweries.
The BrewHouse at Whistler is the oldest craft brewery in the area and is most known for its 5 Rings IPA which has been awarded the best IPA at the BC Beer Awards. Whistler Brewing Co. is another longstanding craft brewery, and they offer a brewpub on site as well as guided tours.
The newest brewery in the area is Coast Mountain Brewing, where you can sip on beers like a Sun Break Saison or a Tree Line Lager.
There are many options for refueling, too, ranging from family-friendly cheap eats to fine dining. Christine's is a popular fine dining farm to table restaurant located on Blackcomb Mountain serving up dishes like Kerala fish curry and braised beef cheek.
A newer addition to the dining scene is Bar Oso, a Spanish small plates restaurant open for lunch as well as dinner. Don't miss the extensive charcuterie menu including house made components like pates and pickles.
For the most over the top dining experience in Whistler, head to Bearfoot Bistro. In addition to a five course tasting menu, the space also offers a champagne sabering, a -32C vodka tasting room with over 50 vodkas from around the world, and the biggest wine cellar in British Columbia with over 20,000 bottles.
Overall, Whistler is the kind of place you can get out and explore any time of year, making it the perfect destination for travelers and lovers of the great outdoors!
When will you visit?
Looking to book your next trip? Check out the following services we use!