Last Updated on July 11, 2018 by Jeremy
Disclaimers: Our site uses demographic data, email opt-ins, display advertising, and affiliate links. Please check out our Terms and Conditions for more information. Listed prices and attraction details may have changed since our visit and initial publication.
On my first adventure abroad I spent 3 1/2 weeks on tour of Europe.  With the fast paced itinerary of a tour I was lucky if I had more than 48 hours in any city we visited.  One of my favorite stops from that trip was the Dutch city of Amsterdam, a beautiful city known not only for its canals but also its famous attractions and nightlife.  But how do you get by in such a magnificent city with only two days?  You definitely will be maximizing your sightseeing schedule, but even with just 48 hours you can still have a relaxing stay and utilize of online deals to optimize your stay despite being quite busy.
Explore the Canals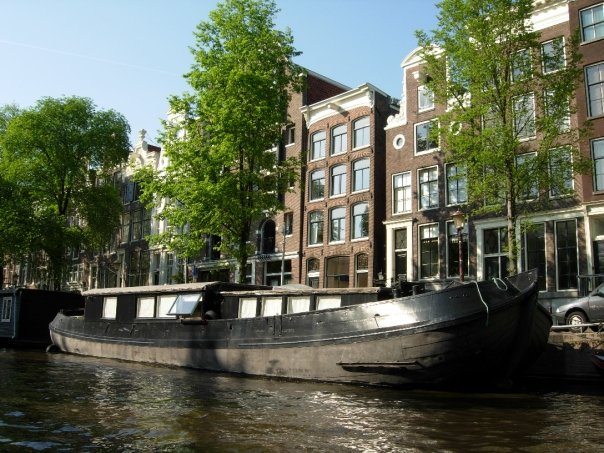 Not knowing anything about Amsterdam before arriving, I can easily say that the most stunning sight the city has to offer is the gorgeous canals and surrounding architecture.   With houses and buildings dating back to as long ago as 1400, you'll be amazed by the scenery and beauty of the canals all without entering a single museum.  But with only two days, there is a lot to take in.
Anne Frank Museum and Art Museums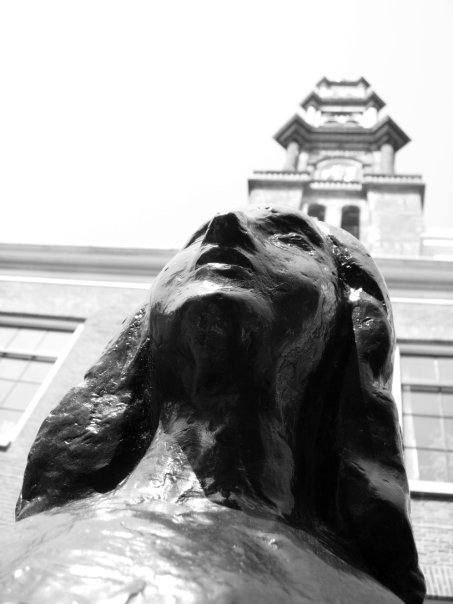 There is no other way to say it, Amsterdam is a city of world class museums.  With only a few days in the city you may have a hard time figuring out which is the best to go see, but you are in luck in that they are all located within a short walking distance of each other.
The Anne Frank Museum is the must visit museum in the city as it is, quite literally, an exhibition of the life of Anne Frank located in the very same house where her family hid from the Nazis during German occupation.  If there is one monument that has charged my opinion of war, the Anne Frank museum does it far more than the memorials at the concentration camps in Germany, the nuclear memorials in Japan, and just about everywhere else due to the personal nature of the exhibit.
The Rijksmuseum and the Van Gogh Museum are two of the largest museums in Amsterdam, and a hard choice for those on a short time in the city like we were.  For fans of Dutch painters like Rembrant van Rijn and Jan Steen, the Rijksmuseum is for you.  Van Gogh lovers will appreciate his museum, containing the biggest collections of his works found anywhere in the world.   Just don't expect to see Starry Night when you go!  This famous painting is housed in the Museum of Modern Art in NYC.
Red Light District
A stroll through the red light district should be on everyone's must do list after using long-haul flight vouchers to fly to Amsterdam; even if you have no interest in any of the bars, coffee shops, or, ahem, personal escorts that are available.  This part of the city is perfect to see what everyone else is doing while keeping clear of taking part yourself (if that is what you choose).
One of my fondest memories of exploring the Red Light District involves watching the ladies dancing up in the floor to ceiling window booths to try and attract customers.  Pointing out to a friend I was traveling with I quipped that one of the girls looked awful young to be in that line of work.  The next woman over was quite higher in age compared to the first, of which we realized it must have been her mother.   We did not try to confirm or deny this joke, but is definitely a common trend you will find yourself seeing while exploring the district.   A must do!
Afternoon Trip to Edam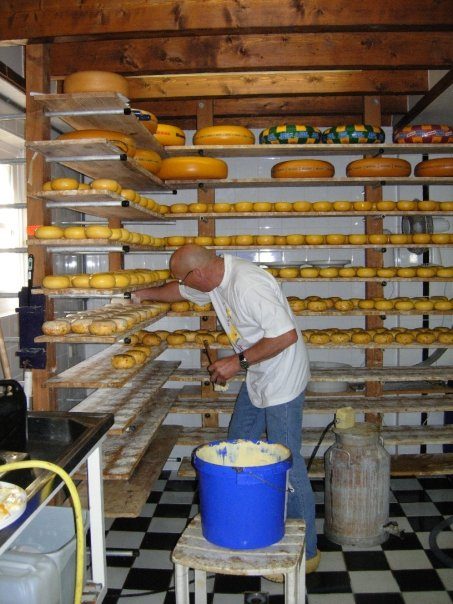 There are many full and half-day trips available for those staying in central Amsterdam, something we highly recommend even for those spending two days in the city.
The town of Edam, where I visited, is just a quick bus trip out of town and is famous for the cheese that bears the same name.  If your itinerary allows, Wednesdays during the month of July and August are the ideal time to visit this tiny little town as the local cheese manufacturers come together and put on a large Cheese Market where you can try and purchase all of the local, delicious cheeses.  Can't make it on Wednesday? Don't worry!  Many shops proudly show off their cheese and give great samples for those looking for the local specialty.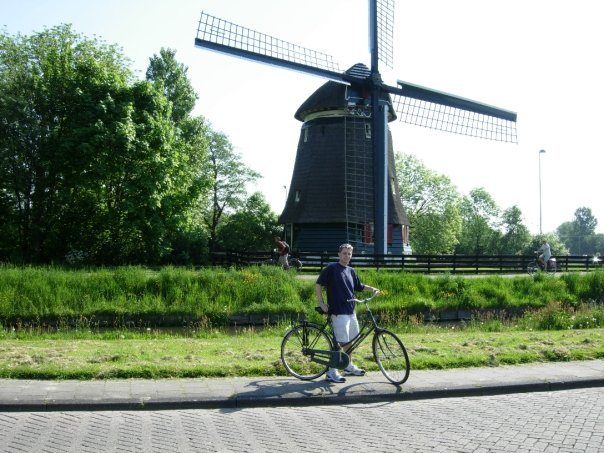 Those wanting to spend more time in Holland proper would do best by renting a bike in Edam and exploring the neighboring towns and villages.   Between the number of cheese shops, canals, and windmills, you will be seeing a side of Holland you just cannot get in the city.
Book a Train Ticket in Europe with Omio!
Traveling around Europe by train? Book your ticket with Omio to get your trip locked in today!

Omio is one of the leading train booking services out there and can get your tickets booked fast, cheap, and get you out exploring right away!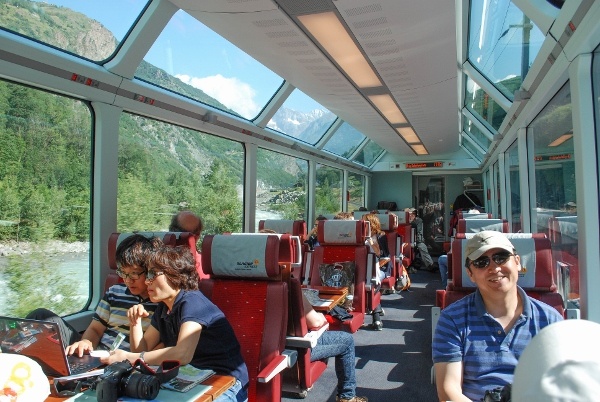 Click here to read more!
About Jeremy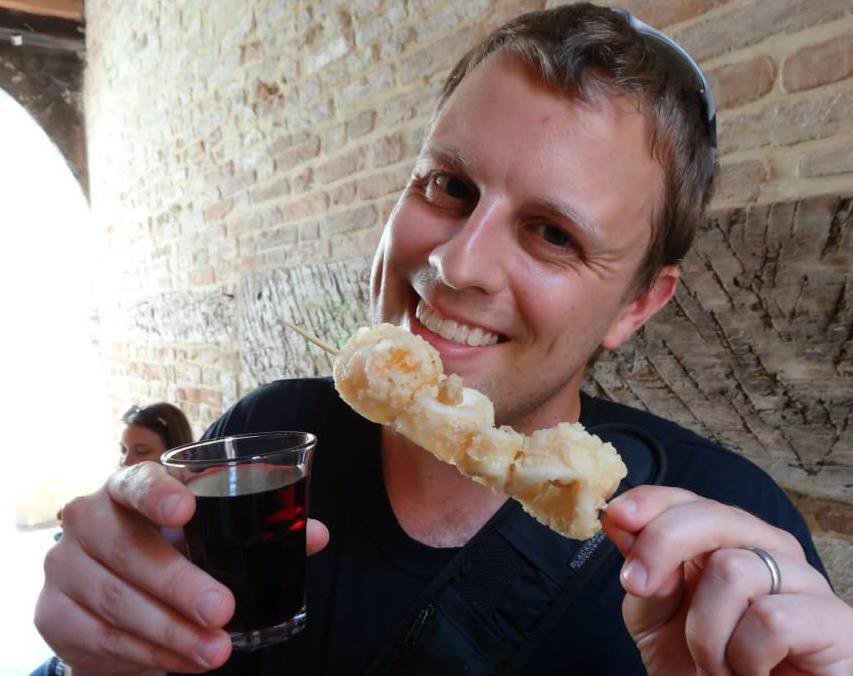 About the Author: Jeremy is a full-time travel writer based in Pittsburgh and primary author of this site. He has been to 70+ countries on five continents and seeks out new food, adventure activities, and off-the-beaten-path experiences wherever he travels.