Last Updated on by Kendrick
Disclaimers: Living the Dream uses demographic data, email opt-ins, display advertising, and affiliate links to operate this site. Please review our Terms and Conditions for more information. Listed prices and attraction details may have changed since our visit and initial publication.
Did you know Laos is a communist country? Neither did I, until I started exploring their capital city of Vientiane. The history of this country quickly unfolded, and after exploring the city for a few days I found several things you really must see while visiting the city.
Visiting the Laos National Museum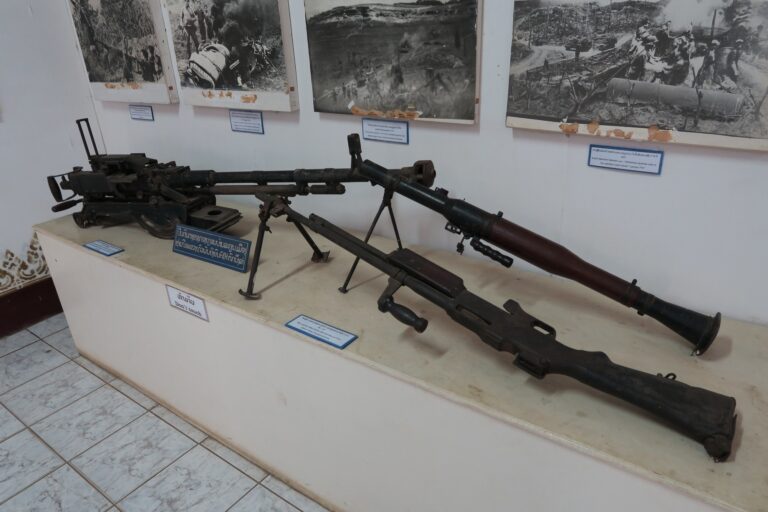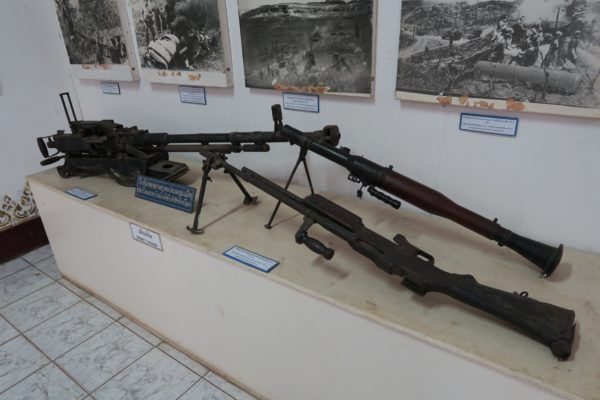 What struck me as interesting is the sheer amount of anti-American and French propaganda that litters the Laos National Museum.
With that being said, this is one of the best tourist destinations. Besides their anti-American and French sentiments, they also have on display many archaeological finds they have in this country. One of them is a jar from the mysterious "Plains of Jars", an archaeological landscape littered with thousands of stone jars! They also have a display of machine guns that were used during the war, as well as a history of how Laos developed into the country it is today.
The entry fee to the Laos National Museum is 20,000 Kip (around $3 CAD). This includes a camera usage fee.
Pagodas in Vientiane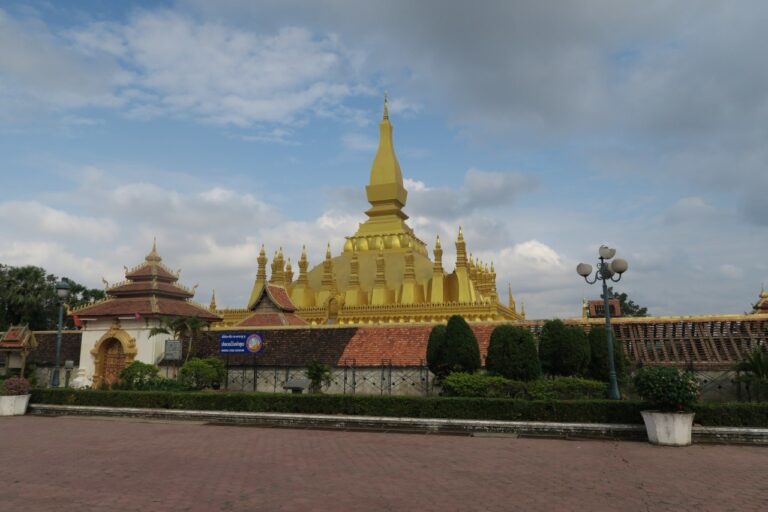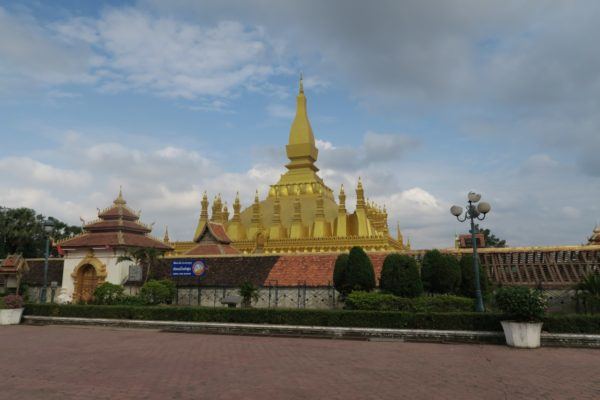 Don't forget a trip to one of the many pagodas in Vientiane, when you're finished at the museum.
"That Luang", a 44m high golden pagoda located at city centre is one of the most popular. It is a popular spot for photographers, but for those who are keen on doing some exploring, you can actually take a trip inside. Unfortunately for me, I was unable to enter the pagoda because the Singaporean president was visiting at the time of my visit.
Other popular pagodas are:
• Wat Si Saket – one of the larger pagoda
• That Dam – a simple monument in the middle of a roundabout
Victory Gate War Monument and Presidential Palace
After you are all templed out, check out Patuxai or "Victory Gate", a war monument commemorating those who died during the war of independence against the French.
Finally, you can visit the Lao Presidential palace which I suppose is their equivalent to the White House.
More Activities in Vientiane
Other activities you can consider in Vientiane is biking! Riding a bike around Laos is actually a really pleasant experience, because the city is really peaceful compared to its Asian neighbours. At any time, you can stop to grab a bite to eat at the local restaurants, or just enjoy a leisurely ride through different neighborhoods.
If bike riding is not for you, then go ahead and hire a tuktuk to show you around the city. I paid 80,000 Kip (about $13) to hire a tuktuk to show me around the city.
Overall, my trip to Vientiane was fascinating but I don't see myself returning here in the near future. While it's a beautifully peaceful country, the only other place that really interest me here is the Plain of Jars which is a long ride from Vientiane. There are also reports of it being a very uncomfortable ride so I think I will wait until the country is further developed before I return here to check out this UNESCO World Heritage Site.
Looking to book your next trip? Check out the following services we use!