Last Updated on August 13, 2019 by Jeremy
Disclaimers: Our site uses demographic data, email opt-ins, display advertising, and affiliate links. Please check out our Terms and Conditions for more information. Listed prices and attraction details may have changed since our visit and initial publication.
The topic of User Generated Content is a hot one these days, and many marketers and branding specialists are hailing it as a must for brands looking to put out a digital product.
Unfortunately, we think User Generated Content is a bit of a sham- one that benefits the website owner only and does nothing to actually help the individual responsible for the content creation in the first place (which would be people like us).
So if you're thinking of building a brand on this style of posting, well, you've got another thing coming.
Note: All images in this article are my own. Instagram embeds are horrible beyond the reasons outlined in this article- don't use them. I am only embedding from my sites for example purposes.
What is User Generated Content?
View this post on Instagram
User Generated Content
is a content marketing term that covers any scenario where photos or text are submitted by a user and utilized for marketing purposes.
In the realm of digital media, this roughly translates into websites, social media profiles, or other outlets using other people's photos in their operations in order to promote whatever topic is at hand.
The overall concept of User Generated Content is, to put it frankly, becoming a circus.
When the idea first came out, it was primarily used by businesses in order to feature their clients/fans in the form of highlighting a photo, often in a dedicated section for user submissions (think TripAdvisor, Yelp, etc). In many cases, this was a supplement feature incorporated into a broader webpage for a more robust view on the topic- one half by the brand's team, and one half from its users.
In these situations, the user would upload the photo on their own free will to be part of the network.
We have nothing against this in the slightest as the user is specifically opting into having their photo featured. In fact, for the example sites listed above, its one of their best features.
Since then the concept has become a beast onto itself where media outlets almost exclusively feature User Generated Content in order to operate. Instead of being relegated to a small subset of a website or occasional social share, there are countless brands that only use other people's content in their online presence.
You can see where I'm going with this already.
To make matters worse, this is often not from a proper user submission portal, but rather exclusively from finding photos on Yelp, Instagram, 3rd party "User Generated Content" services (often paid services- there is an irony there), and other websites in order to illustrate an article- often without expressed, written permission for use.
In some cases, this is laziness. It is much easier to build a website/social profile on other people's efforts (that is, actually doing fun things and taking photos) than it is to do it yourself. We've seen this countless times and shake our head in shame at the absurdity.
In others, its outright theft. If you don't have permission to feature someone's photos, you're stealing and can possibly get sued. Have permission? Revert back to the previous point, you're simply lazy. Building your business and monetizing other people's work is simply not cool.
What is a User? Not Me, That's For Sure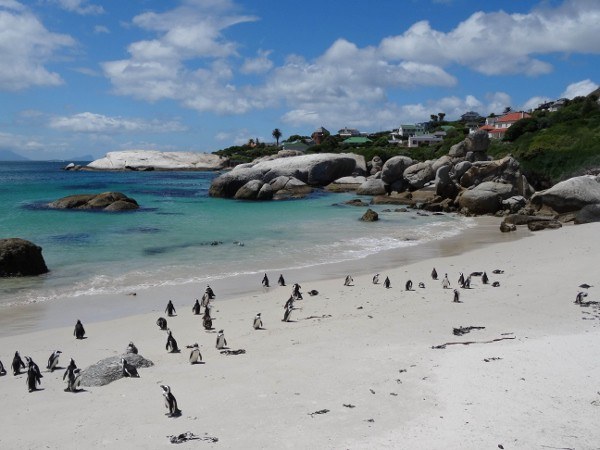 When it comes down to it, the concept of User Generated Content falls apart on what exactly is a user.
When I upload photos to Flickr, I give expressed authority for them to be viewed there (and, thankfully, can set my copyright terms accordingly). The same is true of Instagram (where they set copyright terms). If I were to upload to Yelp (which I do not), the same would also be true there. I consider myself a user of those networks, and I am expressly giving permission for my content to be visible on their network.
If you are a 3rd party using these images, no matter what the terms are for those services (some expressly allow sharing, which we disagree with), you fall in one of those two categories outlined above.
To me, it is simple: I am not a user of your service and you have no right to my photos.
No matter of relevancy, hash-tag use, or how wonderful my photo is will get around the fact that I only gave expressed permission for my photos to appear on those sites. Leveraging shoddy Terms of Service in order to use my image is, as I've said before, laziness at best and theft at worst.
If it means I have to delete my photo from those services outright (and hopefully trigger a broken image on your site, always fun), so be it. I'd rather my photo not be on the internet than let someone else monetize it around my back.
Thankfully, major 3rd party services are getting wise to this charade.
In August 2019 alone Instagram cracked down on meme resharing accounts, and Google warned against embedding Instagram photos for SEO within just a few days of each other. I often have had the suspicion that Google's algorithm is sophisticated enough to detect duplicate images in the same way it can detect duplicated text too (although this is only a theory), and this is just the tip of the iceberg.
I can only hope this gets more severe moving forward.
What this means is that if you are planning on building a website or social media profile with User Generated Content, proceed with caution- the industry is not on your side in this one. It may look pretty to feature someone else, but readers, search engines, and virtually every company that matters is getting wise to this horrible practice.
The simple truth is that the kind of content that succeeds is trusted content generated by experts. If you are regurgitating other people's content, be it text, images, video, or otherwise, you are not an expert and you are doing them no favors in the process. You are mooching.
So, if you are not deterred, I have one request when you want to use one of my photos- pay me.
Pay me not in compliments, but dollars. Because between the two of us, I actually spent the time, money, and energy to create the content you are trying to monetize. And if you can't pay me my rate, well, go buy bulk (cheap) stock photos like everyone else.
But at the end of the day when you get shut down, invoiced, or called out for this shoddy practice, don't say we didn't warn you. You are, after all, being lazy at best and a thief at worst.
Thankfully, your business model is already doomed to fail sooner rather than later. As a real content creator, all I have to do is wait.
Have an existing blog that is in need of an upgrade? Check out the following services we personally use!
Looking for tips? Read our Blog Your Trip series!
Join Our Newsletter
About Jeremy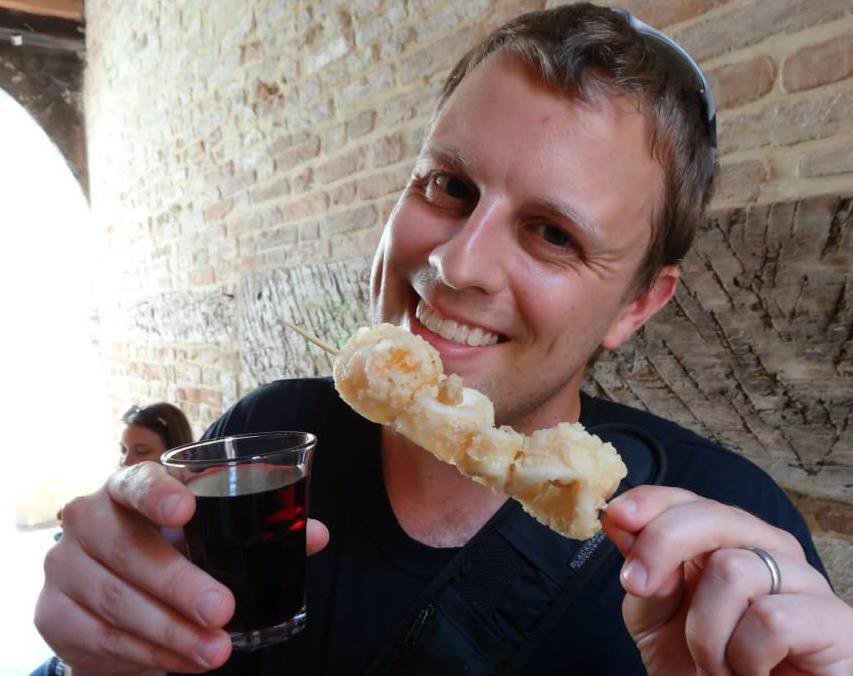 About the Author: Jeremy is a full-time travel writer based in Pittsburgh and primary author of this site. He has been to 70+ countries on five continents and seeks out new food, adventure activities, and off-the-beaten-path experiences wherever he travels.