Last Updated on November 7, 2017 by Jeremy
Disclaimers: Our site uses demographic data, email opt-ins, display advertising, and affiliate links. Please check out our Terms and Conditions for more information. Listed prices and attraction details may have changed since our visit and initial publication.
Now that I am back from Spring Break and done with classes for the semester I hope to get back into the swing of regular updates that pertain to the RTW trip. A few weeks back I made an entry discussing the differences between bus and rail travel and some of the topics to think about when deciding which one is right for you.
Aside from cost, there are three main points that one should think of when picking transportation style if more than one option is available. Those are time of travel, comfort, and safety. For me, I will be doing a mix of both train and bus travel, and it is primarily a result of cost and comfort. Unless necessary, I would much rather pay extra for a sleeper train than riding overnight on a bus, otherwise I am going for cheap. Unfortunately, places like South America do not have developed rail systems so overnight buses, with special reclining seats, are the only option for long 24 hour transit times.

My research for this came from quotes on many message boards and online bus and train websites in the past few months. Some of these are probably not the most reliable source, but it is good as a basic estimate. For trains there are four seating options [from least expensive to most]: hard seat, soft seat, hard sleeper, soft sleeper. The last two are practical for overnight trips. The main difference between the two for me is not how hard the bed is, which is actually supposed to be fairly reasonable, but a locking door for privacy. I would like to have my bags secure on overnight trips so I am choosing soft sleepers for the extra cost. For buses outside of South America there are relatively little options, however the bus network in South America has choices typically called "semi-cama", "cama", "executive cama" or some variation of that since many journeys are overnight. These are comfort levels and are most noticeable by the depth of the seat moving back. I will be choosing the mid-range value just to be able to stretch a bit more on the 24 hour + journeys.
The following list reflects semi-current costs for transportation in the travel itinerary current up to April 24th, 2009 converted to USD. I will say for certain that this is not final, and I will be adding more cities to the itinerary. When everything is said and done I will make an additional post for the final itinerary with the real costs for each city to city transport:
Japan:
21 Day Rail Pass – $577
China:
Shanghai to Beijing* – Soft Sleeper Train – $70
Beijing to Datong – Soft Seat Train – $8
Datong to Xi'an* – Soft Sleeper Train – $32
Xi'an to Guangzhou* – Soft Sleeper Train – $88
Guangzhou to Guilin* – Soft Sleeper Train – $44
Guilin to Nanning – Soft Seat Train – $14
Nanning to Hanoi – Bus – $17
Hong Kong/Macao:
Guangzhou to Hong Kong – Bus – $7
Hong Kong to Macao – Ferry – $16
Macao to Guangzhou – Bus – $10
Vietnam:
Hanoi to Sapa + Return* – Soft Sleeper Train – $50
Hanoi to Halong Bay + Return – Bus – $10
Hanoi to Hue* – Soft Sleeper Train – $40
Hue to Nha Trang* – Soft Sleeper Train – $35
Nha Trang to Ho Chi Min* – Soft Sleeper Train – $30
Ho Chi Min to Phnom Phen – Bus – $10
Cambodia:
Phnom Phen to Sihanoukville – Bus – $5
Sihanoukville to Siem Reap via Phnom Phen – Bus – $15
Siem Reap to Bangkok – Bus – $15
Thailand:
Bangkok to Chiang Mai – Bus – $10
Chiang Mai to Chiang Rai – Bus – $8
Chiang Rai to Phuket via Bangkok – Bus – $30
Phuket to Koh Phi Phi – Bus – $10
Koh Phi Phi to Krabi – Bus – $10
Krabi to Penang – Bus – $15
Malaysia:
Penang to Cameron Highlands – Bus – $7.50
Cameron Highlands to Kuala Lumpur – Bus – $7.50
Kuala Lumpur to Singapore – Bus – $12
Indonesia [basic estimates, info hard to find]:
Jakarta to Yogyakarta – Soft Seat Train – $20
Yogyakarta to Bali – Train/Bus – $20
India:
Mumbai to Goa* – Sleeper Bus – $20
Goa to Hyderabad* – Sleeper Bus – $8
Hyderabad to Nagpur* – Sleeper Bus – $12.5
Nagpur to Varanasai* – Sleeper Train – $30
Varanasai to Kathmandu and Return* – Sleeper Train/Bus – $60
Varanasai to Agra – Train – $12.50
Agra to Jaipur – Train – $10
Jaipur to Jodphur – Train – $12
Jodphur to Delhi* – Sleeper Train – $20
Nepal:
Kathmandu to Chitwan to Pokhara to Kathmandu – Package [most likely]
Kathmandu to Everest Base Camp – Package
Brazil:
Rio De Janeiro to Sao Paolo – Bus – $32
Sao Paolo to Iguassu Falls* – Overnight Bus – $60
Argentina:
Iguassu Falls to Buenos Aires* – Overnight Bus – $60
Buenos Aires to Rio Gallegos* – Overnight Bus [2 nights] – $125
Rio Gallegos to Bariloche* – Overnight Bus – $65
Chile:
Bariloche to Santiago* – Overnight Bus – $25
Santiago to Arica* – Overnight Bus – $55
Peru:
Arica to Puno – Bus – $10
Puno to Cuzco – Bus – $15
Cuzco to Machu Picchu and Return – Economy Class Train – $100
Cuzco to Nazca* – Overnight Bus – $25
Nazca to Lima – Bus – $10
Mexico:
Cancun to Chichen Itza and Return – Bus – $8

*Denotes overnight transport

Total Cost: $1441 excluding Japan Rail Pass
As I mentioned before these are preliminary findings, and could be wrong or will have increased by the time of the trip. I am planning on visiting more cities than this so the total price will still go up. However, the preliminary plan of $5/day for city to city transportation seems like it would be fairly reasonable estimate, especially when the overnight rides will be one less night a hostel is required, and would cut out some cost from the daily lodging price.
Now we'll just have to wait and see how a 30 hour train ride will turn out…

About Jeremy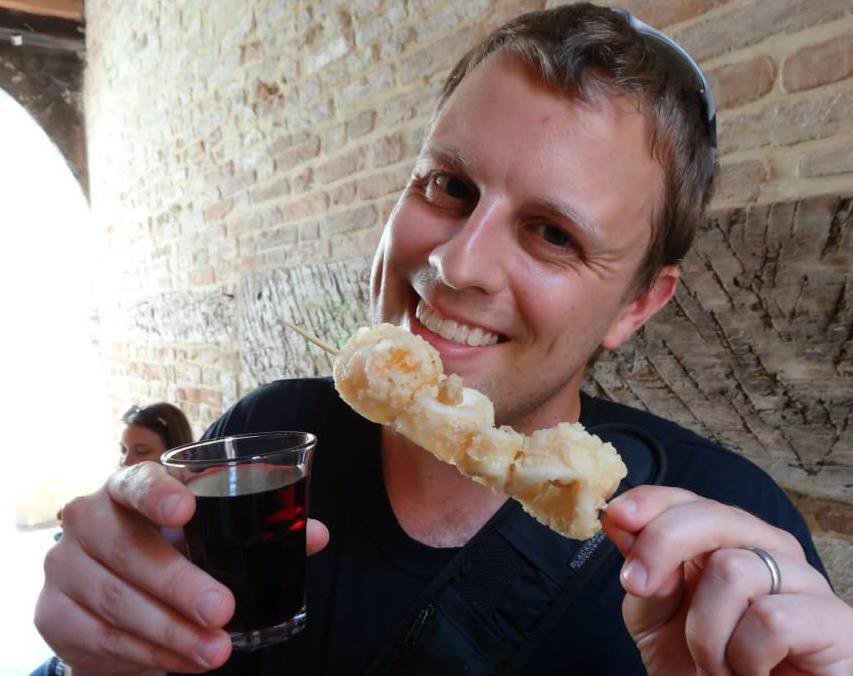 About the Author: Jeremy is a full-time travel writer based in Pittsburgh and primary author of this site. He has been to 70+ countries on five continents and seeks out new food, adventure activities, and off-the-beaten-path experiences wherever he travels.