Last Updated on September 15, 2020 by Jeremy
Disclaimers: Our site uses demographic data, email opt-ins, display advertising, and affiliate links. Please check out our Terms and Conditions for more information. Listed prices and attraction details may have changed since our visit and initial publication.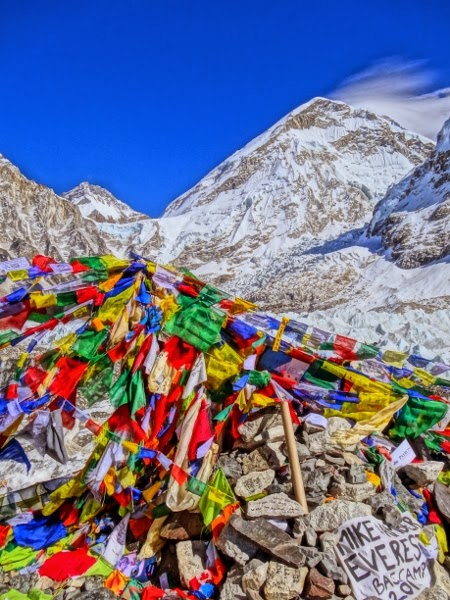 The trek to Everest Base Camp is often described as an incredibly rough experience, but is universally considered to be a highlight of any stay in Nepal.  As backward as this may be, it is 100% truthful.
We cannot argue with the fact that the trek to Everest Base Camp is a strenuous one, although we did not have as many difficulties as other travelers we met along the way.  Even though we made our slow-and-steady ascent over 8-days to the camp, plus 3 more on the way down, the trek still took its toll on us.
With only one shower during the whole stay (me on day 10), the visual changes to our bodies at the end of each hiking day were on display for all other trekkers to see.
Of course, being travel writers we couldn't help but capture these each day to share what a trek to Everest Base Camp is truly like for the hiker, especially a pair of hikers who have never trekked before.
Daily Facial Recaps
There was no better time to capture our pure emotion from the day's trek than right after we got into the lodge every day.  To see how we changed over the course of 11 days, we decided to take a close-up photo of each other's face to capture the mood that we were in at that particular moment.
Over the course of the 11-night trek it should be apparent that we ran the whole spectrum of emotions, and in this post we're going to outline exactly why this was the case due to each day's physical and mental demands.
Day 1: Flight to Lukla, Trek to Phakding
The first day of the trek is an easy one, and mostly down hill.  After the harrowing flight into Lukla (which ended up being painless, and incredibly beautiful), we only had to walk about 3 hours to the village of Phakding for lunch before ending the day.
Knowing it was going to get worse from there, we were going to enjoy every moment of peace while we had it.
Day 2: Trek Phakding to Namche
The trek to Namche Bazaar continues along the same valley as the day before, with several suspension bridge crossings and nominal elevation gain.  But at the end of the day we had to tackle the big hill leading up to Namche, and had our first view of Everest halfway up.
Although a lot of reports say this is the toughest hill of the whole trek, we found this to be blatantly incorrect.  Yes, it is 2-3 hours up, but we were not completely dead by the end of it or wanting to call it quits halfway up like other stories would suggest (that is for a later hill).
Still, the sight of Namche was the best thing we could have asked for as it meant no more up and a day of rest ahead.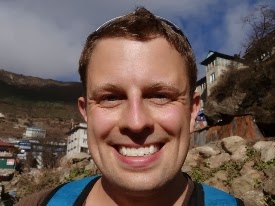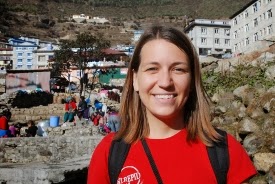 Day 3: Acclimatization Day in Namche
On most rest days you are encouraged to do a return hike that is 3-5 hours and will take you to a higher elevation than where you will sleep the following night.  Our hike took us up and around Namche, and was a day of beautiful views and relatively easy walking.
Albeit exhausting, we can't complain about the day as it was perfect for photography and not too stressful on the body.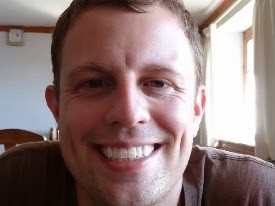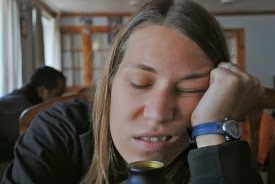 Day 4: Trek Namche to Tengboche (Stay in Debuche)
This was probably the third worst day of the trek in terms of difficulty.  Angie had a minor headache in the morning and did not drink enough water during the hike which only made it worse as the day went on.
The first half of the hike was relatively flat, curving around the hills on the upper end of the valley we were in during the previous days.  For lunch we had to descend all the way to the valley floor, only to climb up a 3+ hour hill to reach Tengboche.  As the sun beat down, even in late November, this climb could only be described as grueling.
With a throbbing head, a bit of nausea, and overall completely frustrated, Angie was worried about having Acute Mountain Sickness (AMS).  After a few hours, and another liter of water, she was feeling much better and okay to continue the next morning (but as a precaution, she also started Diamox that evening).
Although completely exhausted, I had not felt much of the altitude as of yet other than having to go incredibly slow with each step up.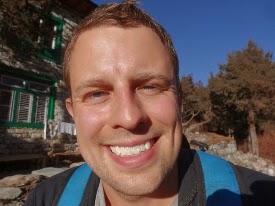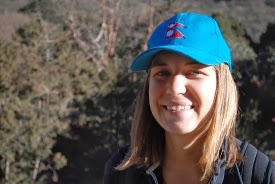 Day 5: Trek Tengboche to Dingboche
For what it is worth, the trek from Tengboche to Dingboche was one of the most uneventful days of the trek (in a good way).  Our guide opted to stay in Dingboche, which is a few hundred meters higher than the neighboring village of Periche, because it is often warmer in November and has less winds.
By the end of the day we had very few issues, Angie was feeling much better because of the extra water and Diamox, and I had no altitude issues yet (which I attribute to 4+ liters of water a day and going slow).
As this was our second rest day, I decided to start Diamox as a precaution just because it can take a while to kick in when you really need it and I had a very faint headache periodically during the hike.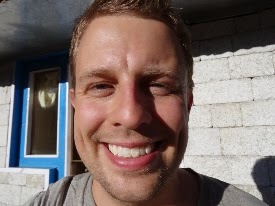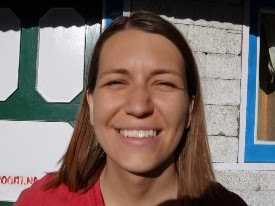 Day 6: Acclimatization Day in Dingboche
Like the rest day in Namche, our acclimatization day in Dingboche was a 3-hour+ hike up a nearby hill.  We did not go as high as we would be staying the next day in Lobuche, but got pretty close before calling it a day.
Other groups went far higher, and ascended the mountain all the way to the peak just about 100 meters below Base Camp altitude, something we had no chance of doing due to our being slow and tired.
As with the rest day in Namche, half the day was ours, and was the last bit of relaxation you'll get on the trek to Base Camp.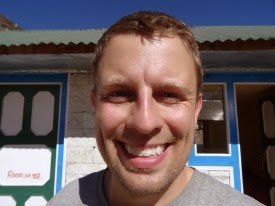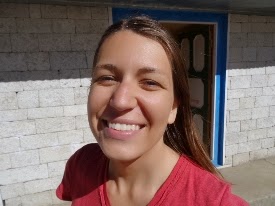 Day 7: Trek Dingboche to Lobuche
For those heading from Dingboche, the start of the day is relatively easy.  A brief up-hill leads into a long flat period where we got to look down into the valley next to Periche and see the Everest Marathon Runners chugging along (not kidding, they do the reverse route, with a bit extra, in under 4 hours!).
At the end of the day is the third of the three big hills of the trek, what we call Lobuche hill.  Unlike the previous two, the elevation gain of this one is minimal but the trek is strenuous due to the altitude.
After 1 hour+, we made it to the top, and hobbled our way to Lobuche.
(A special note is needed here, because those starting in Periche will have another steep hill to climb before tackling Lobuche hill.  After seeing people climb up on our way down, I am beyond happy we didn't do that).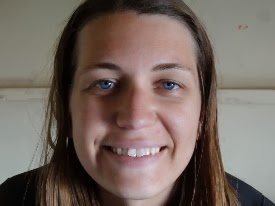 Day 8: Trek Lobuche to Gorak Shep and Base Camp!
This was one of our earliest mornings as we had to hike to Gorak Shep, onward to Base Camp, and back to Gorak Shep before the sun went down.
Overall, the hike to Gorak Shep was only difficult because of the altitude and had very minor elevation changes compared to the previous few days.  Even with that, we were exhausted.
After a quick bite of lunch at 10:30am, we started the 5+ hour return trek to Base Camp.
Trudging is the only word we can use to describe it, but we had very little difficulties other than exhaustion in making it to Base Camp.  We weren't the last group to make it, much to our happiness as a self-described "slow" group, but we realized that none of this is ever a race and soon put a stop to that thought.
Getting back to Gorak Shep was a struggle, and we ended the day completely and utterly exhausted, while bracing for the coldest night of our stay (reported at -20 deg C outside).  As for the optional climb to Kala Patthar for sunrise or sunset, there was no way we could do it, and decided sleep was more important, although that didn't stop one 60+ year old trekker from doing it twice.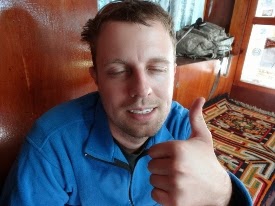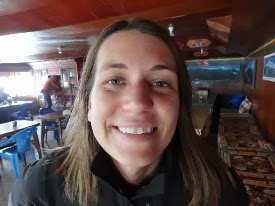 Day 9: Trek Gorak Shep to Tengboche
If you know the trekking route well, you may notice that we went all the way to Tengboche this day (and thus undoing about 5 days of trekking in one go).  This is around twice the distance as was scheduled, but we had a perfectly logical reason to do so: The three days of return are brutally long.
When faced with 3 long days in a row, or one incredibly long day, one shorter day, and one long day, I'll go with the latter every time.
Of course, this is the day my body was not behaving well, and I had to battle incredibly cold fingers in the morning (7am start) and two bouts of gastrointestinal issues before getting over the mental hurdle to make it to Tengboche.
As we descended almost a full kilometer in altitude, each step down was a relief on the lungs, but even more painful on the feet and legs.   Even more impressive was the fact that the trails we were on just a few days earlier were now covered in a thin layer of ice, showing that winter was finally arriving.   For what we consider to be the toughest day of the trek, we couldn't be happier to have got it out of the way when we did.
It is only going to get worse later in the year.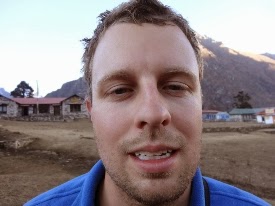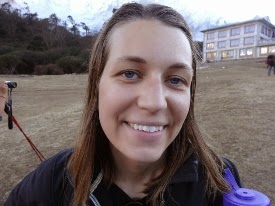 Day 10:  Trek Tengboche to Namche
Since we treked twice the distance in the previous day, our walk to Namche was a breeze.  Still, we had to descend the large hill in Tengboche, which took well over 60 minutes just to walk down at our now fast pace.
Namche had never looked so beautiful, and we got in well before lunch time and spent the rest of the day relaxing and I had my one (and only) hot shower of the trip.
I don't recommend it, but if you really want a shower, Namche is the place to do it.  The water pressure was low, so whatever part of my body was not in the hot water was freezing even at 2pm.  A few hours later, when I finally warmed up again, I felt like a whole new person.
Angie elected to wait until Kathmandu.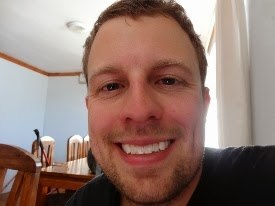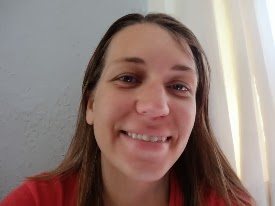 Day 11: Trek Namche to Lukla
This is probably the second worst day of the entire trek, and of course, it had to be the last.
We started early to make our way down Namche Hill, taking a good 45 minutes to descend even with our full lungs and high spirits.
The walk back across the high suspension bridges didn't phase us anymore, and we made it to Phakding, our first stop, for lunch after walking for what seemed like an eternity.
It was at this point that we realized that down is actually trickier than up because you are using your leg muscles 2-3 times longer where going up is only a strain because of the altitude.
After lunch we began a long walk back to Lukla, which was mostly up-hill and seemed to be never ending until we finally reached the city gate just before sundown.  The whole time we only could look at the groups arriving for their now-December hike, and marvel at the fact that it will be one incredibly cold journey.
But that is a tale for those poor trekkers to tell.
We had made it, and our bodies could not have walked one step further.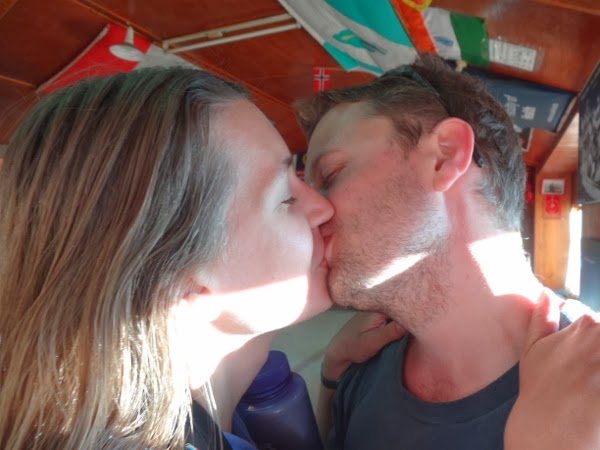 Overall, An Amazing Trek

We don't think that the Everest Base Camp trek was as difficult as it is made out to be.  Technically speaking, other than the three big hills it is mostly a very long walk on a decent trail.
The killer in this trek is two things.  First, the altitude, for which our only solution was go slow, drink lots of water, and start Diamox at the first hint of symptoms.  Second, the trek back was incredibly strenuous due to the increased distance covered.
For a couple who has never trekked before, we couldn't be happier with the results.  But for all those we talked to in passing who got AMS along the way and had to turn around, we cannot make light of the issues of walking at elevation and hopefully our photos show just how much of a strain it was on our own bodies even though we did not think it as bad as it could have been.
So for all those future trekkers, heed this advice:
Go slow, drink at least 4 liters of water a day (2 before lunch), do not skip the rest days, and take Diamox as you go higher.
If you can do that, an amazing trek will (hopefully) be your reward.
Looking to travel to Everest Base Camp but don't want to go solo with a guide? Check out a tour by Intrepid Travel to go with a group! And since this is an adventure activity, be sure to pick up travel insurance before you head out as well!
Complete Everest Guide
For our complete Everest trekking guide, check out the following posts:
Grab Travel Insurance For Nepal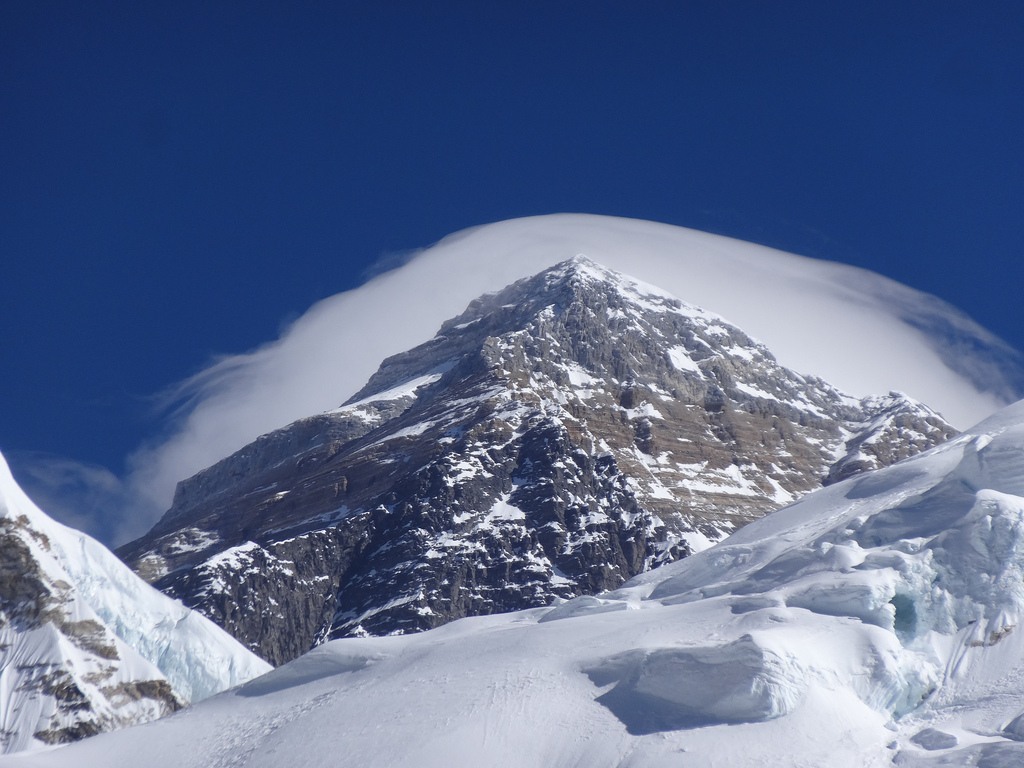 Don't forget travel insurance!

Visiting Nepal soon? Don't forget to pick up an insurance policy from World Nomads before you go!
Book Your Next Trip Today
Looking to book your next trip? Check out the following services we use!
Read More from Nepal
Read More from Asia
About Jeremy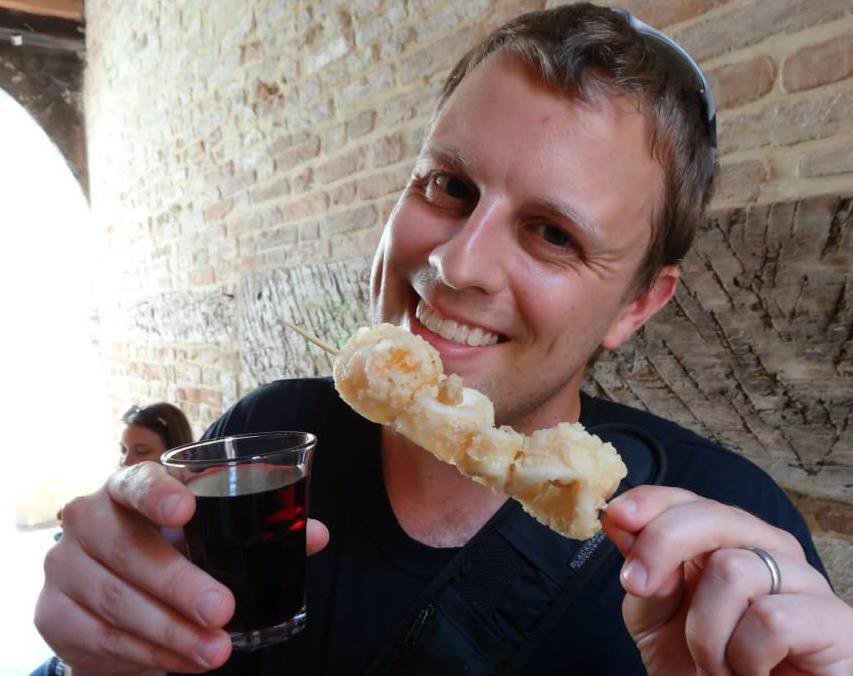 About the Author: Jeremy is a full-time travel writer based in Pittsburgh and primary author of this site. He has been to 70+ countries on five continents and seeks out new food, adventure activities, and off-the-beaten-path experiences wherever he travels.