Last Updated on August 26, 2019 by Kendrick
Disclaimers: Our site uses demographic data, email opt-ins, display advertising, and affiliate links. Please check out our Terms and Conditions for more information. Listed prices and attraction details may have changed since our visit and initial publication.
When planning my trip to South Africa, I knew it would be a huge undertaking. With so many places to see, things to do and possible disasters to avoid, planning this trip has certainly been challenging!
My number one concern while planning this trip was of course, safety. South Africa is known to be dangerous with car jackings, murders and armed robberies happening across the country, particularly in Johannesburg.
Staying Safe in South Africa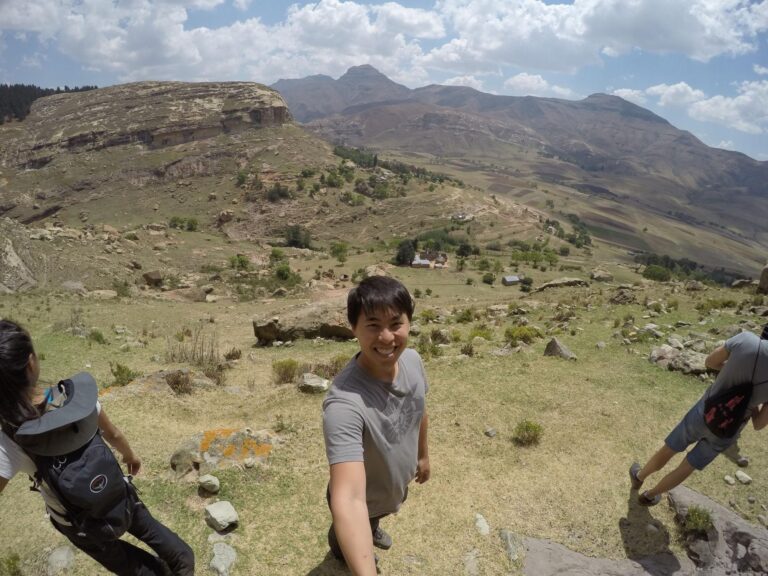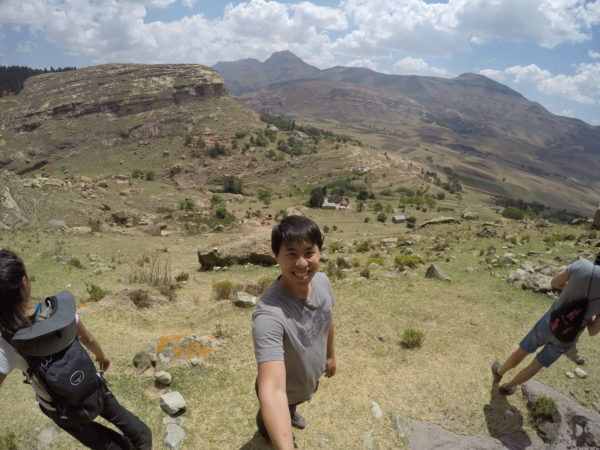 Since we would be flying into Johannesburg, I was fearing for me and Karen's life. Are we doing to die? Is someone going to take out a machine gun and mow us down while we drove through the city? Are we even out to make it out of the city?
With so many irrational fears running through my head, I really didn't know what to expect.
Our first night in South Africa was spent at Shoestring Backpacker, a Johannesburg airport based hostel. I've got to say, if I can pick one thing I did right in South Africa, it was booking my accommodation at Shoestring.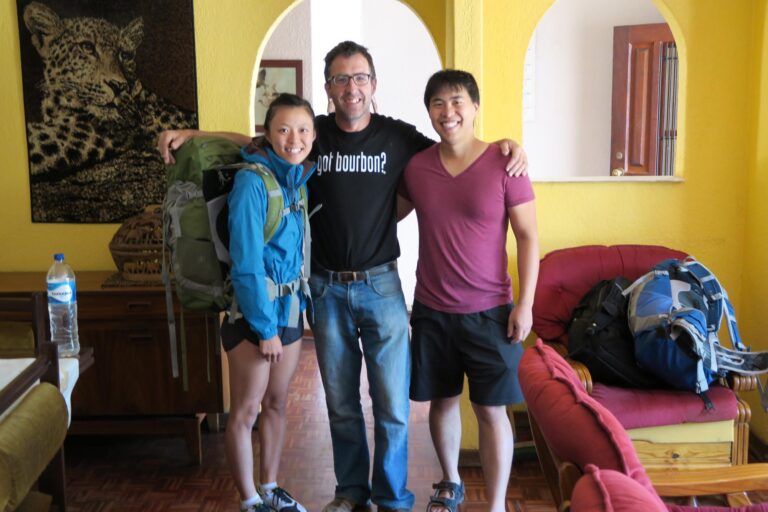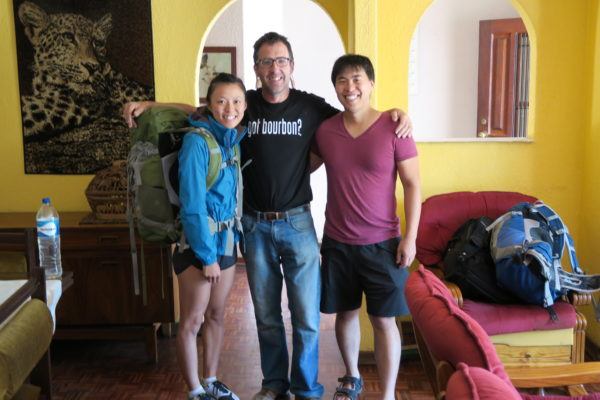 The Best Customer Service I've Had
Rob, the owner of this hostel, offers free airport pickup and drop off. Talk about convenience!
Upon arriving in O.R Tambo (which actually felt very safe!), we used a pay phone to call Rob. He quickly told us where to wait for him, and picked us up from that spot immediately.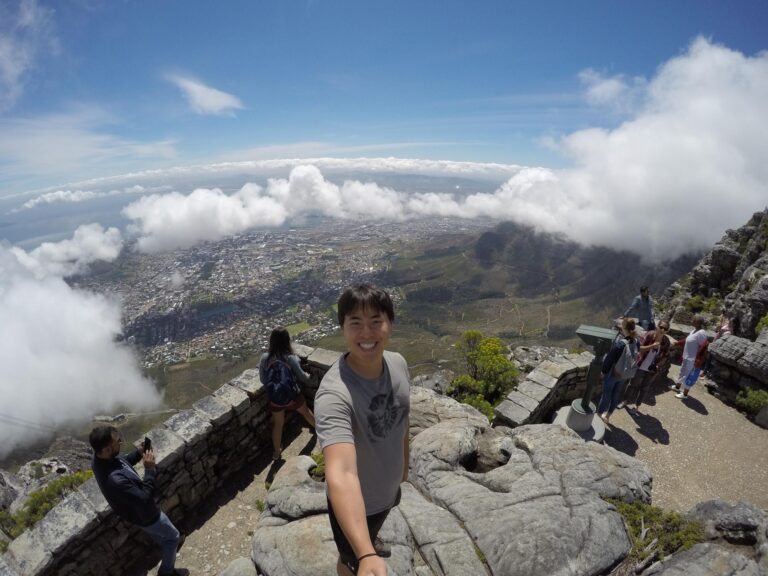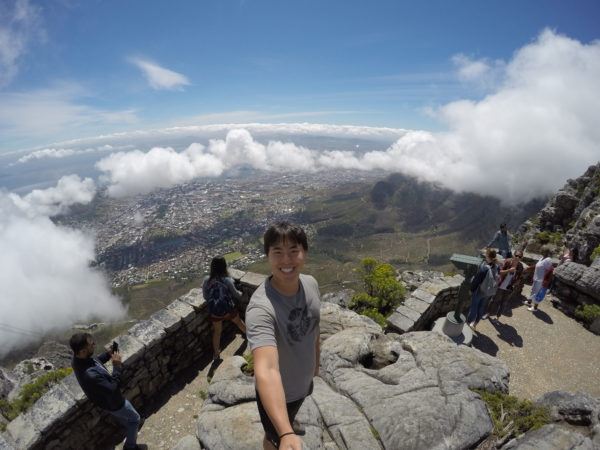 I then bombarded the man with questions in regards to safety in South Africa, and my showed him my planned itinerary. Rob gave me the best advice I could possibly imagine! Since we had a road trip planned, not only did he give us advice on choosing a reputable car rental company, he also offered helpful tips on how to navigate the city safely.
We had to return to Johannesburg a total of three times throughout our travels, and each time we chose to stay in his hostel. Simply because he knew the country inside and out, as he has backpacked through it himself. He has also traveled extensively through neighbouring African countries, allowing him to give us sound advice on how to approach each one of them.
This man is the walking Lonely Planet Guide to Southern Africa, and I am not exaggerating!
If you want to stay safe while backpacking in South Africa, your very first task upon arriving in this country is to stay at the Shoestring Backpacker Airport Hostel and bombard Rob with as many safety and itinerary questions as possible!
How to Stay Safe in South Africa
After bombarding Rob with questions, here are some tips we got from him, that we followed religiously, and has kept us safe:
• Don't drive in the middle of Johannesburg, stay on the outskirts
• Rent a car from Hertz or Avis to prevent headaches later on (amazing advice as our car rental experience in South Africa was headache free – Namibia is a different story)
• Don't drive or go out at night
• Don't leave valuables in plain sight in your car, put them all in the trunk
If you follow those rules religiously as we did, you should be okay and you can enjoy your time in my favourite country to visit in this whole wide world so far: South Africa!
Looking for more things to do in South Africa? Why not check out Jeffrey's Bay, go ostrich riding, or check out Kendrick's Backpacking Africa spending summary!
About Kendrick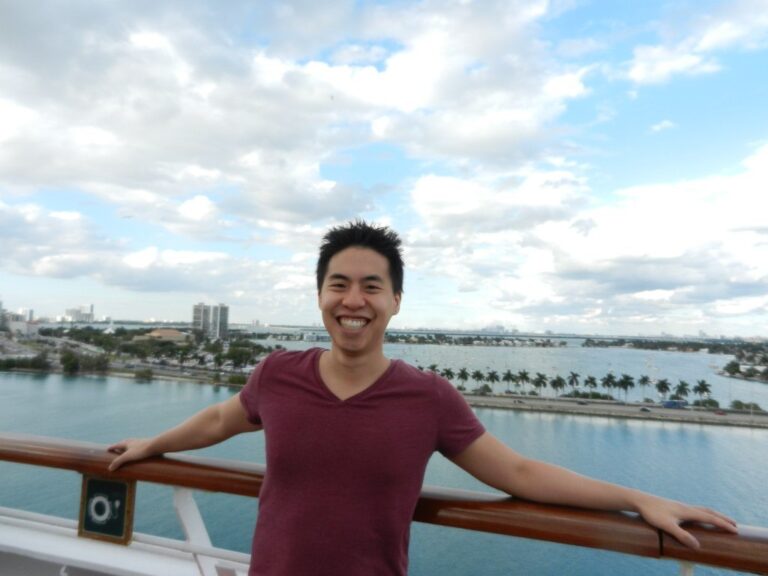 About the Author: Kendrick of Travel and Live Free was a contributing author to share stories from his trip around the world from 2016 to 2017. He now has the goal to visit every country in the world in the next few years.