Last Updated on August 10, 2018 by Jeremy
Disclaimers: Our site uses demographic data, email opt-ins, display advertising, and affiliate links. Please check out our Terms and Conditions for more information. Listed prices and attraction details may have changed since our visit and initial publication.
Although we consider ourselves to be seasoned travelers, having gone off on two long-term trips plus many dozen smaller vacations, there are still some things even we miss.  The one inevitability of a looming long-term travel departure is that there is always too much to get done and never quite enough time to do it all.
So while we had our money locked away, itinerary and rough plan mapped out, advanced visas secured, and even received replacement ATM cards for ones that were about to expire that we noticed at the last minute, there were a few things that we dropped the ball on.
Please don't make these same mistakes on your trip.
Check-Up Medical Screenings
The one thing we never did while on the road was get any medical screenings- no regular doctor visits and definitely no dental cleanings.  This was pretty silly for us because we visited many destinations known for medical tourism but never took the time out of our travels to get some affordable cleanings done while we had the chance.
We made some effort to do medical screenings before leaving, but the issue for us was that we never took some time to figure out doing them on the road and the only time we ever thought about it was a fleeting moment on a bus which we promptly forgot about when we could've done something about it.
This was a problem for us because after returning to the United States it was quite impossible for us to get appointments in a relatively quick period of time.  Fast forward through several months of procrastinating, and I'm about to be on my way to my first dental visit in two years- a visit that I know is going to end up being very, very expensive.
To assist with this, be sure to research the best spots ahead of time to know when to schedule in regular check-ups when traveling long-term. If you're anything like us, this research is best done before you leave while you still have the time and foresight to plan it all out.
Planning for Taxes
Another item most long-term travelers do not consider on the road is tax day- the day that no matter your situation, the government wants its money.
For us, we did plan for paying our taxes off while traveling, but it amounted to an incredibly tedious process of ensuring our former employers had our parent's address on file for mailing the documents, trusting them to scan and organize everything for us, and then hoping the electronic filing would be all we needed to do in order to submit our paperwork (it was, thankfully). We had a w4 tax calculator armed and ready to assist should any problems arise. Everything went smoothly though.
The process of filing our taxes and coordinating everything with our parents took a few days out of our travels, and the organization we put in ahead of time made it all easier to handle. Still, I know that this could have been handled much better as we didn't make any list of what forms we were expecting, a rough idea of the dollar figures that would appear on the forms (and be owed), and had several days where we intended to do our taxes pushed back because we realized that something was out for delivery (weeks after it should've arrived).
To make matters worse, our mail was going to both sets of parents, so we had to coordinate with not one but two families back home to ensure that all of our documents got submitted on time.
Don't do that.
Before leaving, be sure to have all of the details for taxes arranged and if you are expected to pay any taxes, keep that money stashed aside for if it needs to come out of your account.  The more prepared you are prior to hitting the road, the less road blocks you'll face come the day you submit your taxes (which hopefully is not tax day).
Learning Languages
Our quest to learn languages to travel has been well documented in the past, but the one thing we're hesitant on admitting is that every attempt of ours at home has resulted in severe failure.  For the most part many places we've visited around the world have been rather easy to navigate not knowing the local language, but I almost always feel guilty knowing the fact that we were going to do so but never gave it the solid effort that was needed.
One destination in particular where we knew we messed up was South America, as Angie's intermediate Spanish only got us through so far.  Between her taking language classes while we were there to us picking up new vocabulary on a daily basis we did just fine by the end (six months is a long immersion period), but we also could have got far more out of South America early on had we known more going into it. Unfortunately, without a significant amount of time dedicated for taking classes in specific destinations, this one is not as easy to pick up on the road as we would've hoped.
If you're worried about the language in a destination that you're planning on an appreciable amount of time in, put a good effort into learning some of the language at home before you go.  This makes further learning that much easier on the road, and gives you a good starting point to converse on day one- something we (or rather, I) sorely needed.
Overall, we do not have many regrets about how we prepared for our long-term trip, but if we could go back and do a few things over again, preparing for healthcare, taxes, and our knowledge of languages would definitely be that. As much was we're on a constant quest to not be over-planners, these few items are ones where it would be hard to plan enough when it comes to your big trip.
Is there anything you forgot to do prior to leaving for your long-term trip, or perhaps didn't do enough of ahead of time? Comment below to let us know about it!
About Jeremy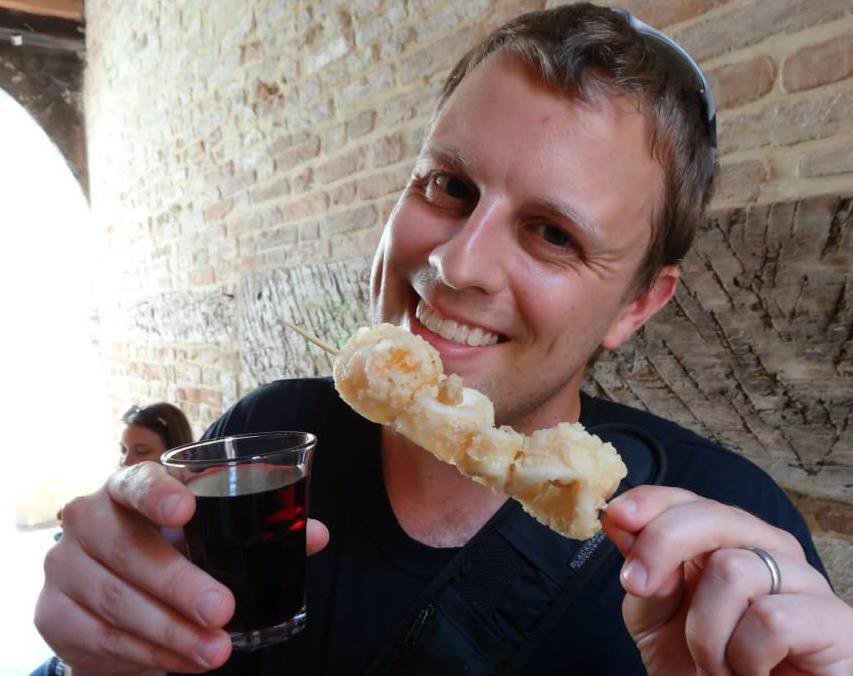 About the Author: Jeremy is a full-time travel writer based in Pittsburgh and primary author of this site. He has been to 70+ countries on five continents and seeks out new food, adventure activities, and off-the-beaten-path experiences wherever he travels.