Last Updated on August 26, 2019 by Rylei
Disclaimers: Our site uses demographic data, email opt-ins, display advertising, and affiliate links. Please check out our Terms and Conditions for more information. Listed prices and attraction details may have changed since our visit and initial publication.
I didn't go to Africa to see the animals. This fact seems to surprise a lot of people who think the only things worth seeing on the continent are the Big 5, but the fact was I was there to meet the people, explore different cultures, and do some adrenaline sports. The animals were a draw, but only a small one.
That being said, I didn't expect my first experience to be quite so, well… boring.
On a Safari to See Elephants
The first real safari I visited in Africa was South Africa's Addo Elephant Park.
You'll probably have guessed by the name what their main draw is.
Beginning with eleven elephants during the park's founding in 1931, the park is now home to more than 600 elephants. It is also the only park in Africa to currently boast the Big 7: lion, buffalo, rhinoceros, elephant, leopard, northern right whale, and great white shark.
From everything I had heard, the park was over saturated with elephants, and we would barely be able to drive five kilometers without seeing one. The park only had one elusive lion pride and our guide from Absolute Africa told us in all of her times through the park, she had yet to see it.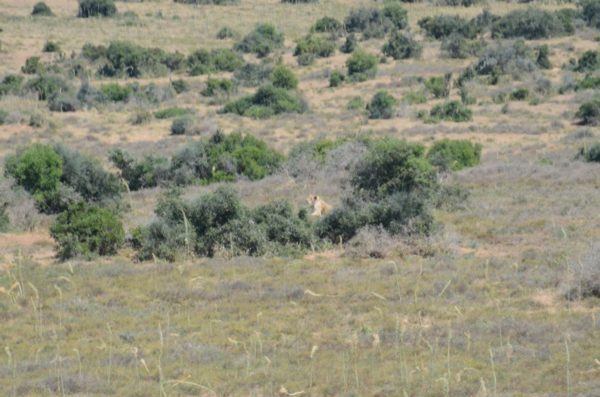 The thing about safaris is that they're a mixed bag; you never know what you're going to get. In our case, we drove five minutes in and saw the lion.
Perhaps I should better clarify: we saw the lion's paw, peaking from behind a bush some two hundred meters away. Just the paw.
I'm not entirely sure what I expected on safaris, but staring aimlessly in the direction of a blonde limb behind a giant shrub for an hour while dozens of people ecstatically took pictures with high-powered telephoto lenses wasn't quite it.
Everybody else was excited; for me, it was very anticlimactic to something I hadn't been that excited for to begin with.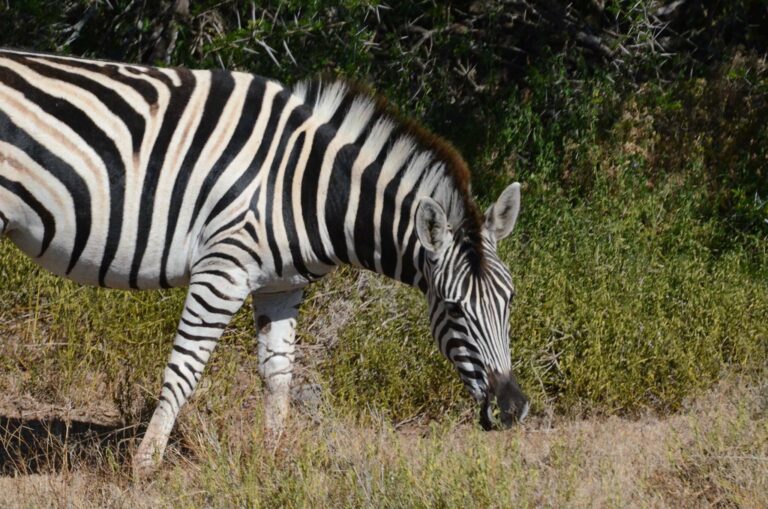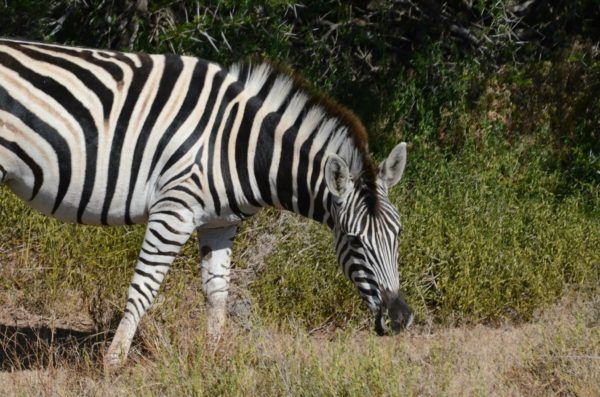 Alas, the lion never emerged and eventually we made our way throughout the park for the next three hours. Aside from the zebra, which were everywhere and really no more impressive than the ones I'd seen in zoos, we saw one elephant.
One measly, grumpy elephant hiding in the trees who high tailed it out of the area the moment we showed up.
At Least I Planned for Many Safaris in Africa
Our guide was dejected; apparently every other time she's been through you get so sick of the amount of elephants that they lose their shine. Today, we'd managed over four hours of driving to see one for about thirty seconds. Everybody seemed hot, dejected and sweaty in the truck. And bored.
There's a certain tedium that arises from driving endlessly around staring at animals as if they're in a giant zoo.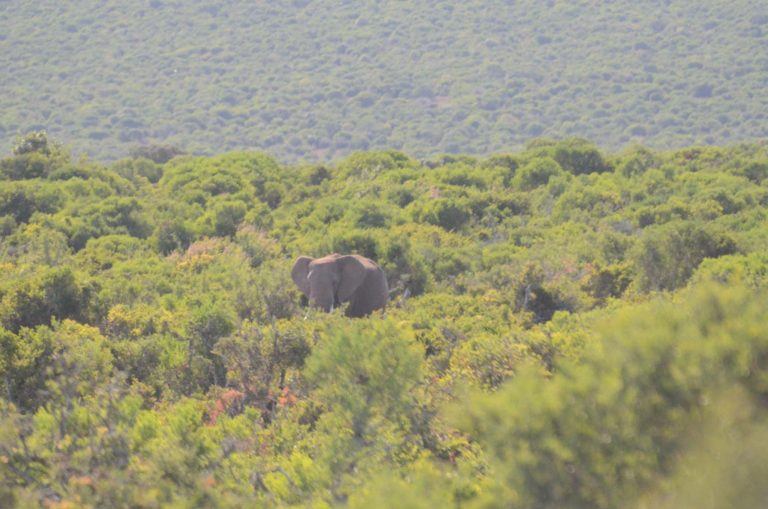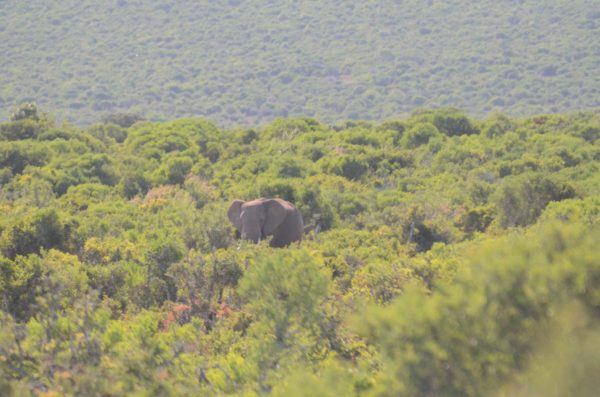 There are no guarantees of what you will see when you go on safari, but to get the best results it comes down to a few things.
The first is timing. Going super early in the morning (hello, 4am starts!) vastly improves your chances of seeing the Big 5, especially the lions. Many people would go for a drive early in the morning, return to the lodge for a nap and lunch, and set out again at dusk when the animals are more likely to be out and less likely to be sleeping to avoid the midday sun.
That was our first mistake when visiting Addo.
Getting an experienced guide with the park also helps. They tend to know where the animals were in the prior days and can increase your odds of seeing them, too.
Finally, preparing myself for the day ahead made my experience a bit more enjoyable: having good snacks and cold drinks, a pillow to sit on, and even my headphones helped alleviate some of the tedium while driving endlessly.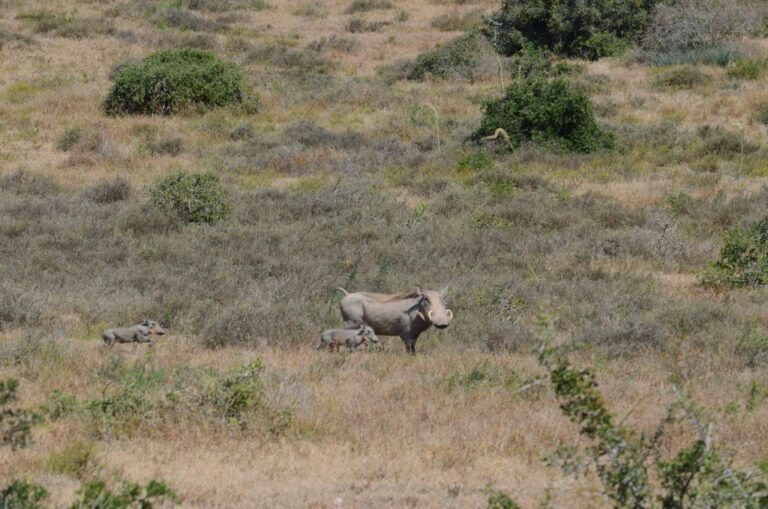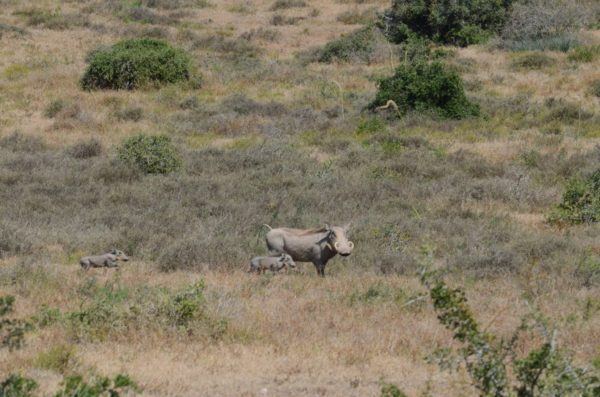 Later, at the hotel, I consoled myself with the fact that this was just the first of fourteen safaris I had scheduled in the next two months. Next time, I would be better prepared. As they say, better luck next time.
For more articles from Africa, check out our topics on Kruger National Park and Kendrick's travel in Africa itinerary!
About Rylei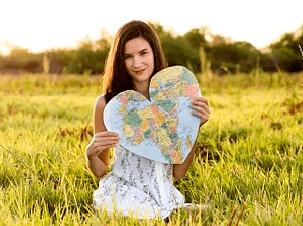 About the Author: Rylei took a trip around the world from 2015 to 2017 and shared her experiences here and on her former blog. She got into adventures such as visiting Easter Island, exploring Antarctica, going on safari in Africa, and more.