Last Updated on by Kendrick
Disclaimers: Our site uses demographic data, email opt-ins, display advertising, and affiliate links. Please check out our Terms and Conditions for more information. Listed prices and attraction details may have changed since our visit and initial publication.
Lesotho is a landlocked country completely surrounded by South Africa and considered as the highest country in the world due to the height of its lowest point of 1400 metres (hence why Nepal isn't the "highest country" despite the fact that Mount Everest is located there).
I planned to visit this country as part of my road trip through South African; though, I initially planned on visiting the capital city of Maseru. However, after doing some research and talking to some people, I learned that you can actually visit a remote village and get a more authentic experience of the country!
Traveling Through Lesotho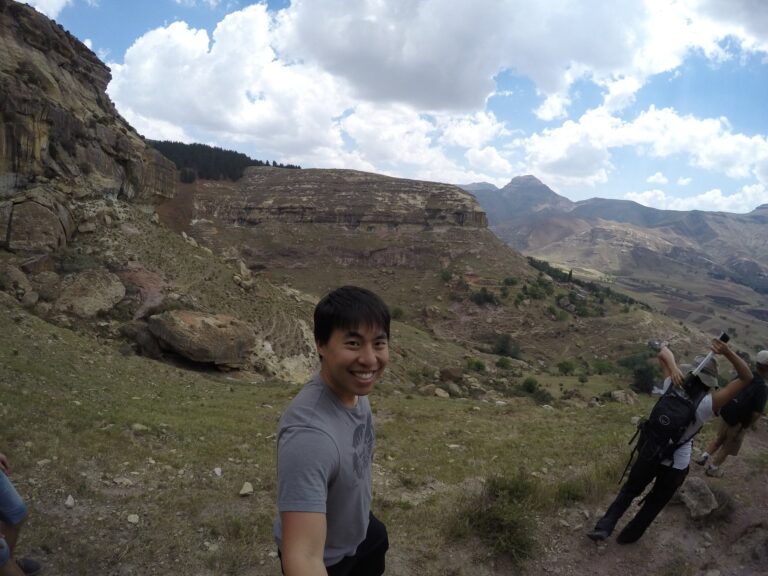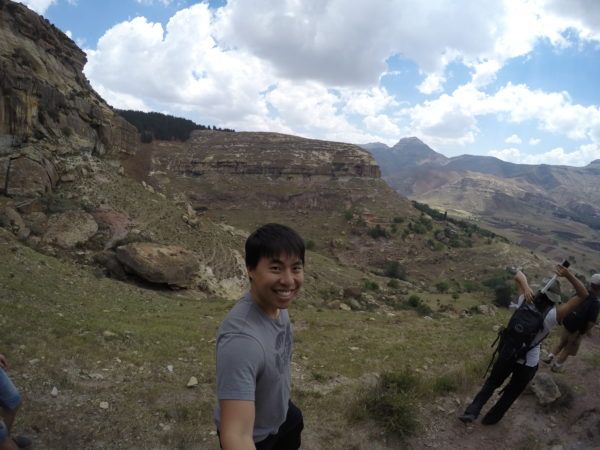 I signed up to do a day trip to Lesotho's remote village through Amphitheatre Backpacker and paid 690 South African Rands ($69). The tour included a mini-bus ride that crosses the remote South Africa-Lesotho border located in the Drakensberg mountain range.
Upon entering the country, we were immediately shown this amazing remote place. We started the tour by visiting a local school house. In there, a local Lesotho elementary school teacher educated us on the education system of this poverty stricken country. Apparently, elementary school is quite accessible. The biggest problem they are having right now is access to high school. College is free if you can get through high school and most Lesotho citizens simply cannot afford to pay the tuition fees.
Amphitheatre backpacker is using part of their profit to help run the elementary school in the remote village. They also sell trinkets and other souvenirs to help fund the school. Their long term goal is to eventually build up enough funding to help the Lesotho high school age group be able to complete their education.
As part of the tour, we also climbed up and walk through the village passing many villages. We saw their livestocks and ancient wall paintings and carvings.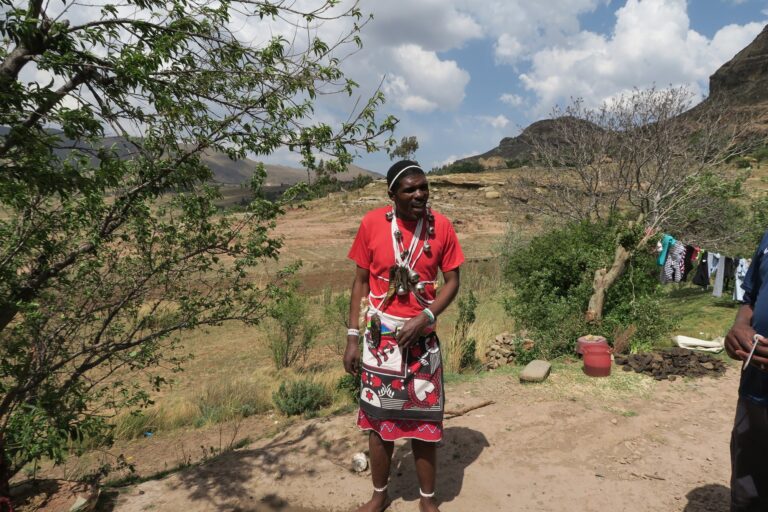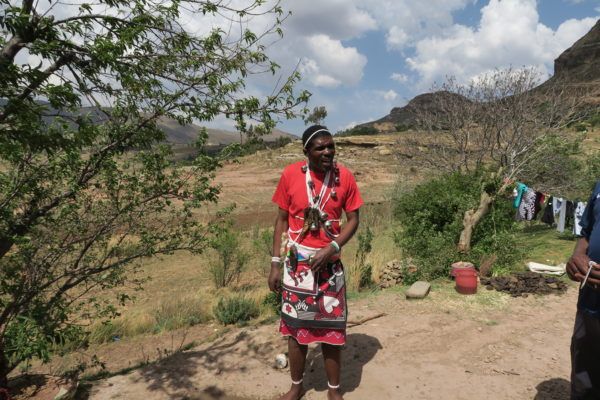 I've got to say that the Lesotho landscape is one of the best I've seen simply because it feels so raw and untouched. There is something very pure about seeing this remote village that is hard to describe with words.
After traversing through the village, we then entered the resident of a local medicine man. They are called Sangoma's and have the ability to heal many ailments. We spent some time in his house as he told us his story of how he became a healer. The story was very profound and we were deeply touched by his struggles and challenges he faced to become the skilled healer he is today.
We were grateful to him for letting us in his home and we proceeded to take his picture with his permission along with his daughter.
Afterwards, we visited the home of the elementary school teacher and he fed us some local Lesotho cuisine consisting of spinach and maize. We also got a chance to play with his son who looks to be no more than 2 years old.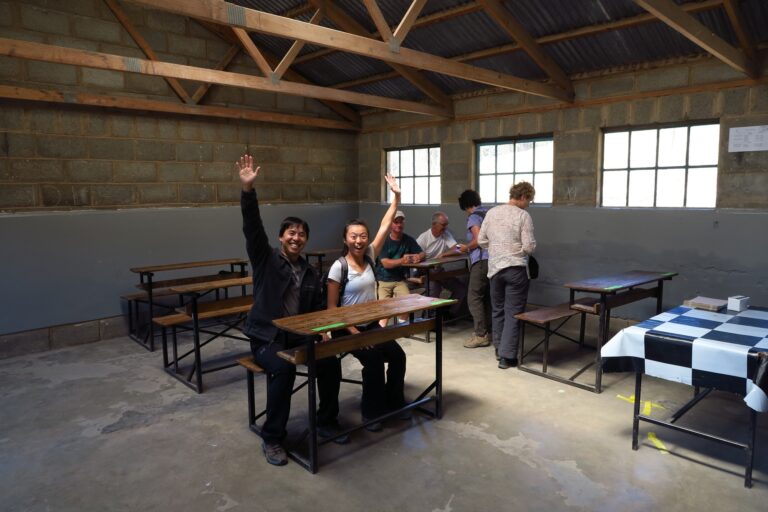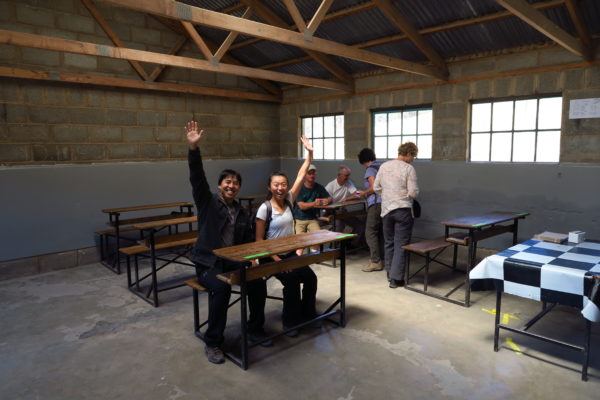 The entire experience was inspiring and was one of the surprise highlights of our trip through South Africa. You definitely don't want to miss visiting this remote village. As an added bonus, the hostel Amphitheatre backpacker is one of the best I've seen because for the price of a hostel, you're actually going to be staying in a place that resembles more of a mountain resort. You'll definitely have a great time just like Karen and myself.
Thinking of taking a safari in Africa? Check out tours by G Adventures or Intrepid Travel and get planning today!
Looking to book your next trip? Check out the following services we use!
Check Out Our Latest Posts
About Kendrick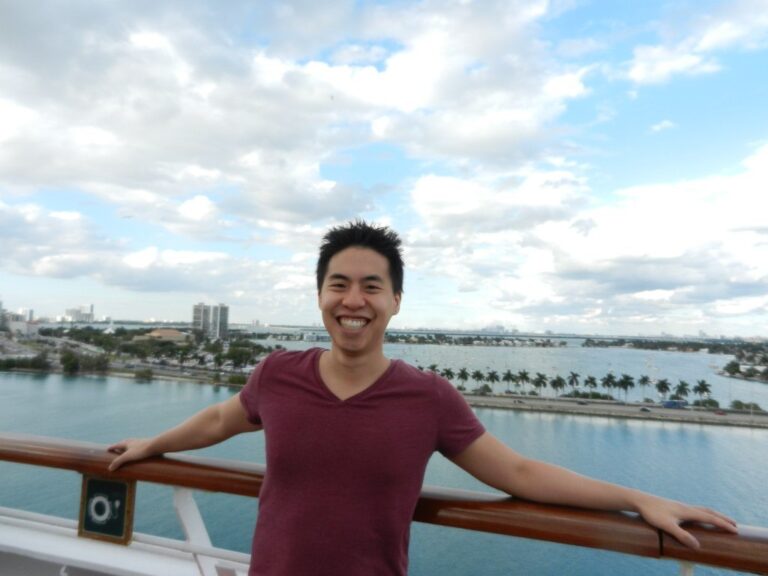 About the Author: Kendrick of Travel and Live Free was a contributing author to share stories from his trip around the world from 2016 to 2017. He now has the goal to visit every country in the world in the next few years.