Last Updated on August 26, 2019 by Kendrick
Disclaimers: Our site uses demographic data, email opt-ins, display advertising, and affiliate links. Please check out our Terms and Conditions for more information. Listed prices and attraction details may have changed since our visit and initial publication.
Jeffreys Bay is famous for its waves. Which is why in 2015, a World Surfing Championship was held there. In the finals of the tournament, professional surfer Mick Fanning was suddenly attacked by a Great White Shark who attempted to drag him under water. Fanning fought back by punching the shark!
Since then, Mick Fanning has now become famous for being the man who punched a shark.
Now I am not suggesting you go to Jeffreys Bay just to punch a shark. I am, however, suggesting that you do a stopover in Jeffreys Bay when you do a road trip through the Garden Route in South Africa.
A Perfect Stopover on the Garden Route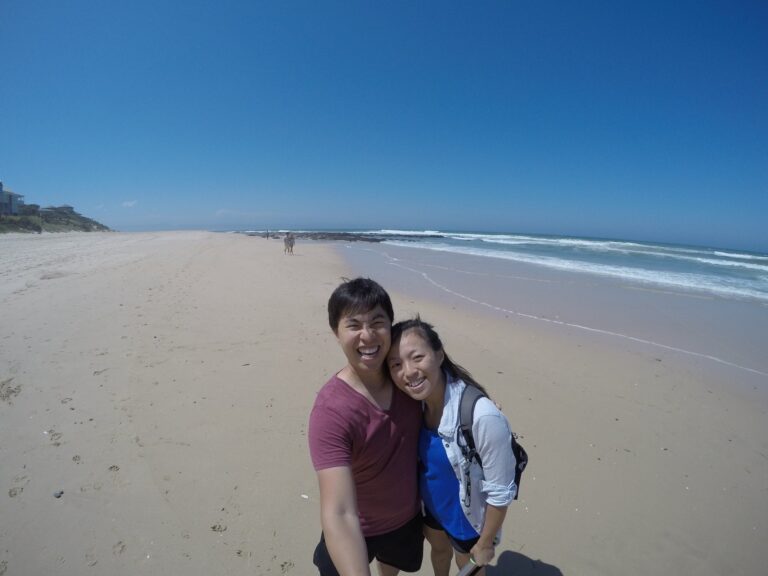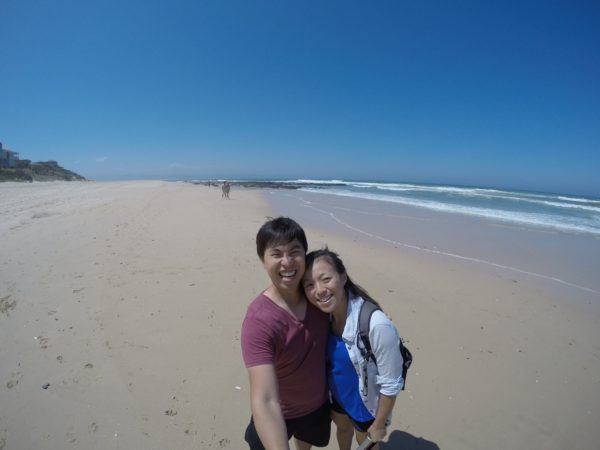 After my terrifying experience in Coffee Bay, my next stop was Jeffreys Bay. Karen and myself were dead tired and in desperate need of a safe and comfortable to stay. We had no plans of staying in Jeffreys Bay longer than two days, but that soon changed after we arrived!
We quickly checked into our hostel, Cristal Cove Backpackers, and much to our surprise, it was an amazing hostel! We badly needed some rest after a stressful encounter with a bunch of hostile, rioting South Africans in Coffee Bay, and it looks like Cristal Cove is the place for us to finally get some relaxing time.
What began as a two day stopover ended up being four days long! Our hostel was conveniently located to pretty much everything! When we needed good, South Africa's favourite grocery chain, Spar, was just a short five minute walk away. When we wanted gas, the closest gas station was literally just a 30 second drive from our hostel. The beach was also located right behind our hostel, so we had an awesome view that we were able to enjoy during the four days at Jeffreys Bay.
Location Cannot Be Beat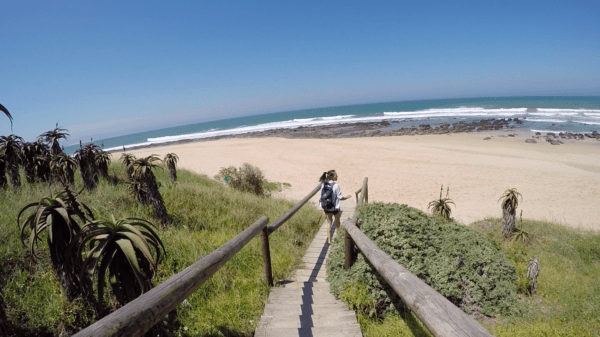 We also lucked out with our booking! What was supposed to be one small private room, ended up being an entire condo sized space with our own bathroom, kitchen, living room, TV and beach front balcony! (We went during shoulder season). We enjoyed all the perks just for $40 CAD per night. Since Karen and myself were splitting the cost, we were paying only $20 CAD per person per night for this amazing accommodation!
Karen and myself also got a chance to check out the beach and go for a walk. To be honest, since we went during shoulder season, the beach was a little chilly. Ironically, that didn't stop people from sunbathing as we saw a few seniors laying out in the sun.
We also got a chance to interact with some locals employees at the hostel. They taught us a few phrases in Xhosa. We learned that "molo", means hello. According to the local South African, the Xhosa people like it when you greet them with "molo". Karen and myself quickly heading to Spar and greeted the cashiers with our newly learned word. Unfortunately, our greetings were not met with enthusiasm. Instead we received a bored, monotone "molo", accompanied by a poker face. Oh well, you can't win them all!
Overall, Jeffreys Bay was amazing and truly a hidden gem! Karen and myself had a great time, and are looking forward to returning there one day. Don't miss it!
Looking for more things to do in South Africa? Why not go to the Cradle of Humanking at Maropeng, go ostrich riding, learn about safety in South Africa, or read about Kendrick's spending summary from Backpacking Africa?
About Kendrick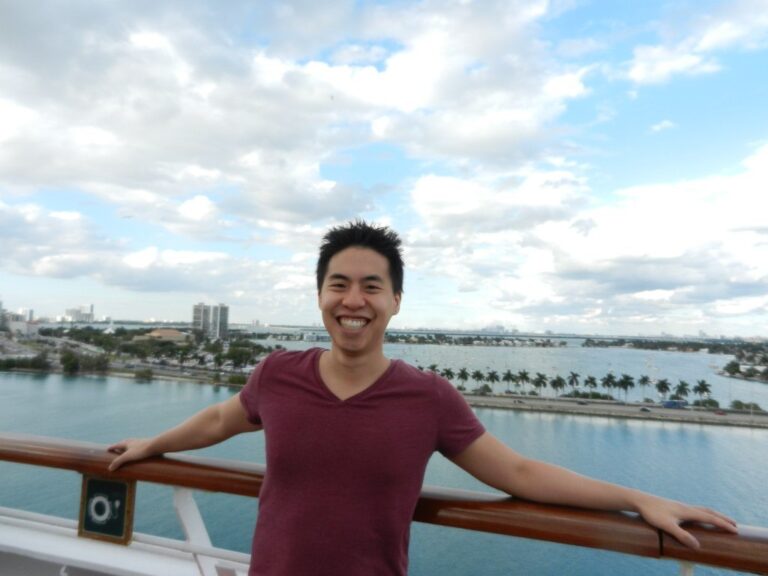 About the Author: Kendrick of Travel and Live Free was a contributing author to share stories from his trip around the world from 2016 to 2017. He now has the goal to visit every country in the world in the next few years.