Last Updated on by Kendrick
Disclaimers: Living the Dream uses demographic data, email opt-ins, display advertising, and affiliate links to operate this site. Please review our Terms and Conditions for more information. Listed prices and attraction details may have changed since our visit and initial publication.
After visiting the tiny country of San Marino, my mission was to visiting other small European countries of Liechtenstein, Andorra, and Monaco.
There isn't too much to do in these countries, but they are good places to visit if you enjoy visiting places that aren't packed with tourists.
First stop, Liechtenstein!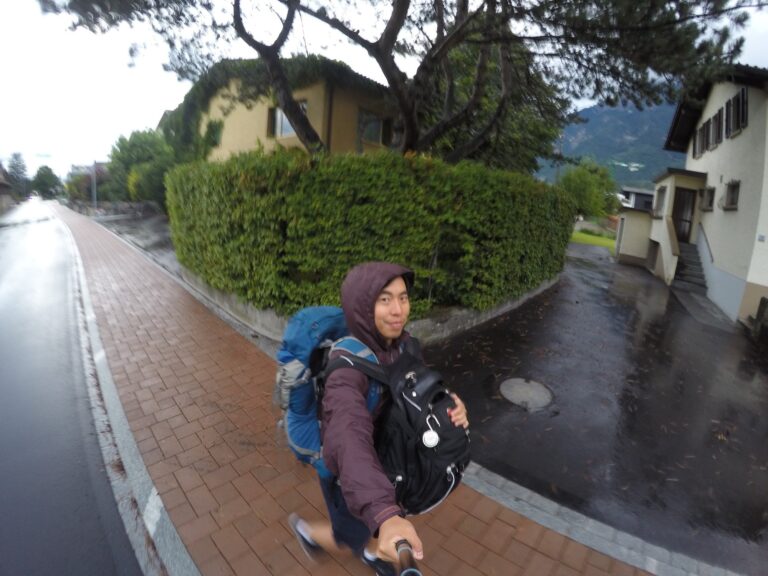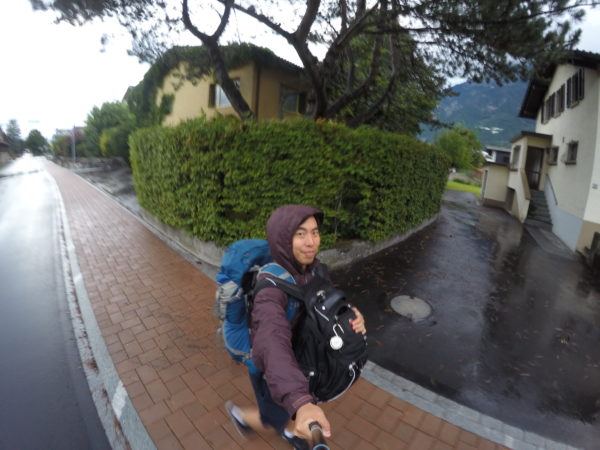 Liechtenstein is a landlocked country neighbouring Switzerland and Austria.
To reach Liechtenstein, you must first reach a small city in Switzerland called Buchs. From there, you have two options:
You can take a bus going from Buchs to Schaan-Vaduz which cost 2 CHF one way. The other option is to catch a train from Buchs to Schaan-Vaduz; however, this train is not very frequent so I would recommend taking the bus instead.
There is only one hostel in the entire Liechtenstein which is a Hostelling International Hostel. I do recommend staying in that hostel cause it's quite good and includes a nice breakfast. There's also a nice mountain view close by and it's a good launching point if you want to go hiking or just to relax (which is the best activity to do while in Liechtenstein).
Next stop, Andorra!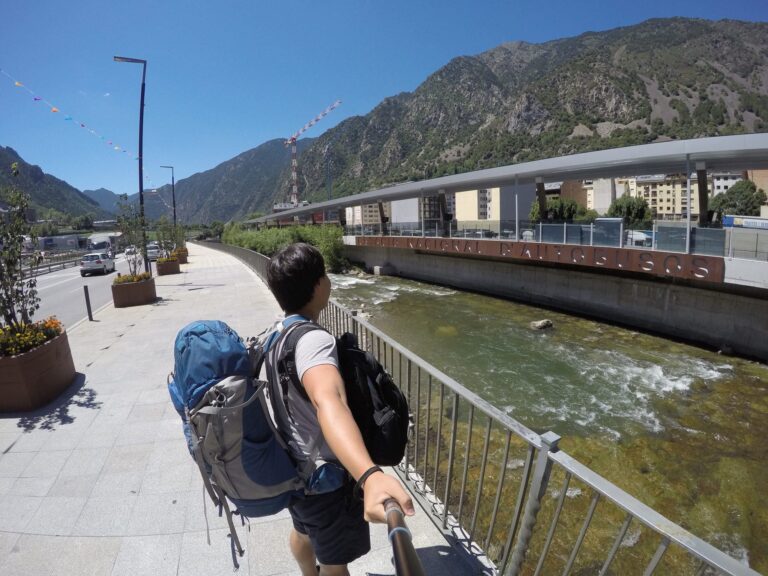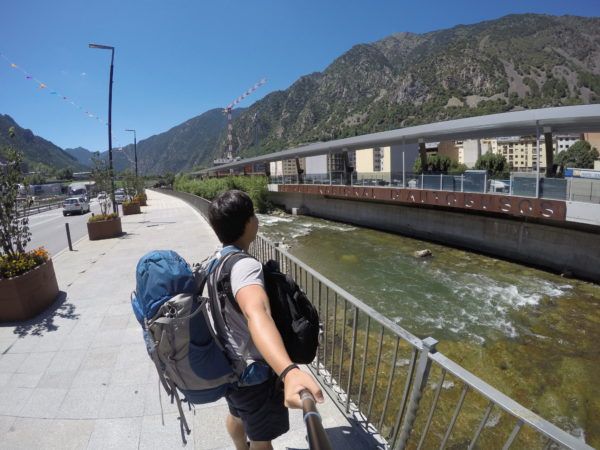 Andorra is a tiny landlocked located between Spain and France.
I personally went to Andorra from Spain but you can also reach it by starting in France first. In Spain, you can go to the central bus terminal in Barcelona and catch a a bus going from Barcelona to Andorra's . The price of the bus is 30.85 Euros and the journey takes roughly 3.5 hours.
They do have a hostel available in Andorra but a day trip is also very doable which many people do. Andorra is also popular as a ski resort during Winter time which is another option when to go visit this tiny country.
The bus from Andorra to Toulouse France cost 36 Euros which is another option if you want to exit out to France instead.
I personally went this route and just did a day trip in this tiny country.
Final stop, Monaco!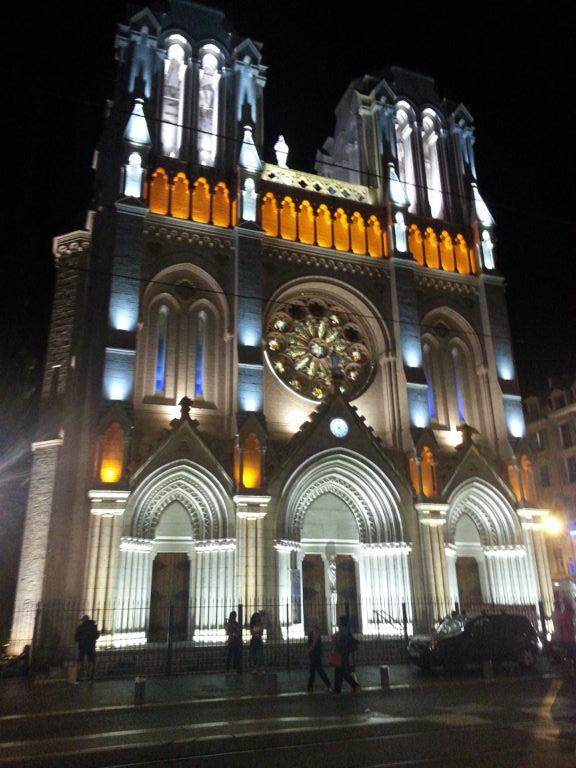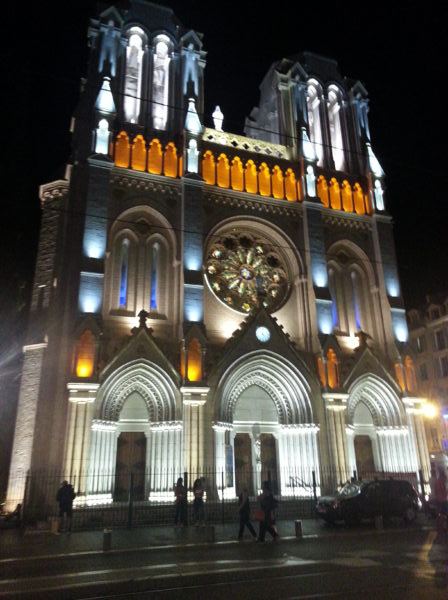 Monaco is the another landlocked country surrounded by France. It is named the billionaire's playground and has some of the nicest cars in the world. The popular tourist attraction here is the Monte Carlo Casino which has a strict dress code of tux or dress if you decide to visit it in the evening.
Most people who visit Monaco come from Nice, France which I personally did. I stayed in a hostel in Nice and did a quick trip to see Monaco from here.
At the Nice central train station, the train ride is just 15 minutes away and comes by quite frequent. I used my Eurail pass to book this train ride so it was already included. After checking online sources, it appears the train price can be as low as 3 Euros one way.
Another method is to catch bus #100 from Nice which will take you to Monaco after a 45 minute ride. This bus ride will cost you 1.50 Euros.
Out of these three landlocked countries, I would definitely pick Liechtenstein as my favourite. I love peaceful relaxing countries and Liechtenstein is definitely very pleasant. I will definitely return one day to this beautiful country.
Traveling Europe soon? Grab a Eurail pass or book your individual train tickets on Omio. Or, if you are looking to rent a car, check out Auto Europe. We use these services almost exclusively when exploring the continent!
Looking for more booking options? Check out the following services we use!
Book a Train Ticket in Europe with Omio!
Traveling around Europe by train? Book your ticket with Omio to get your trip locked in today!

Omio is one of the leading train booking services out there and can get your tickets booked fast, cheap, and get you out exploring right away!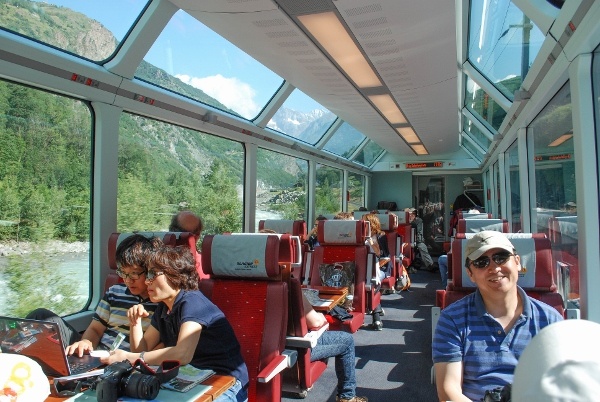 Click here to read more!